Nicknamed the "Big Easy," New Orleans is known for its vibrant city culture, scenic landscapes, and endless celebrations, making it a hot spot for music and food connoisseurs. However, if you desire adventure and connecting with mother nature, New Orleans has a wide variety of tours and outdoor activities just waiting to take your breath away.
We know that there is more than one way to enjoy the great outdoors. Whether you are an adventure buff, cultured historian, crazy about nature, or just like getting your feet wet, we have compiled our favorite experiences that will steer your road trip down south.
It is worth noting that New Orleans is the third rainiest city in the United States. So being prepared is essential:
● Having an umbrella on hand is a must
● For perfect sunny weather, proper protection from the sun goes a long way. Sunblock, hats, and plenty of water should be your priority(second to having fun)
Outdoor Activities New Orleans
Before you travel outside the city to see the surrounding beauty, take a moment to explore nature and history within the heart of New Orleans first. You don't need to go far to find something eye-catching when it comes to the city's inner beauty.
Rich with a history spanning French, Spanish, and United States ownership, New Orleans is full of diverse and well-preserved cultural landmarks and vibrant traditions, making a trip through the streets a genuinely immersive and abstract experience.
Carriage Rides
Image by Dimitris Vetsikas on Pixabay
Take a step back to 1718. Experience the heart and soul of the city the way the French did and ride in style with a carriage tour. Avoid the busy streets and browse the French quarter of New Orleans with a professional guide who will tell you all the tales and triumphs of the city's early days.
You can use this opportunity for a fun family outing, a romantic date, or even a solo excursion. This trip is perfect for all age groups and is a great way to spend your day in the sun.
Walking Tours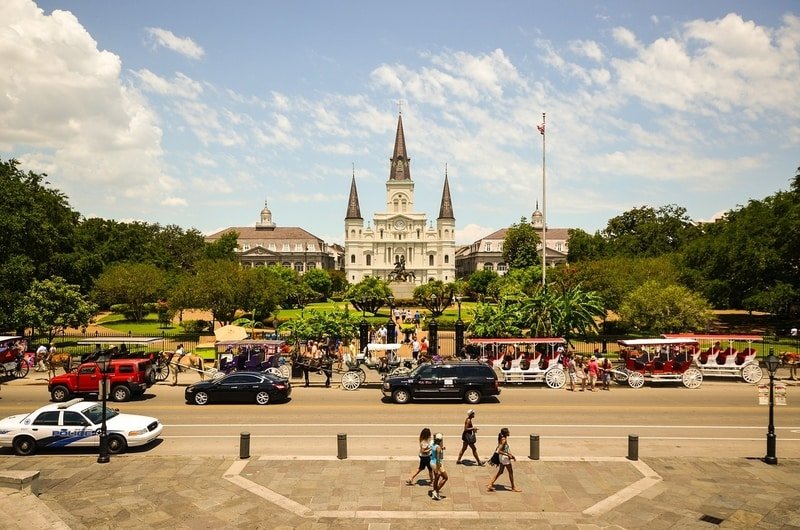 Image by Reece Blogger on Pixabay
If you prefer a more first hand experience, New Orleans has countless walking tours available. Guided through the streets and avenues, you can get up close and personal with all that the city has to offer, making these outings a must on any agenda in the city.
Explore the city at your own pace and personal interest. From haunted tours to get your skin crawling, cultural tours to see the city's most famous landmarks, food/drink tours to get your tastebuds watering, and even pub crawling for the thirsty traveler. There is a tour perfect for you, waiting to be explored.
City Park
Image by Reece Blogger on Pixabay
Putting the "picture" in "perfect", the New Orleans Oak Park is truly a sight to behold. Founded in 1854, Oak Park has the world's most extensive collection of mature oak trees, some over 600 years old, welcoming over five million visitors annually.
It is easy to understand why you'll want to add a day in the shade to your to-do list. Equipped with playgrounds for children, scenic picnic spots, and plenty of walkways to stroll through. There are plenty of opportunities to take a more relaxed approach to your trip and enjoy the simple pleasures underneath the beautiful treeline.
Adventurous Things to Do in New Orleans
If strolls and guided tours are not your speed and you're looking for a little more adventure in your itinerary, then rest assured. You will find more than enough to do in and out of the city to satisfy your active lifestyle.
Here are three things we think you should consider.
Disc Golf: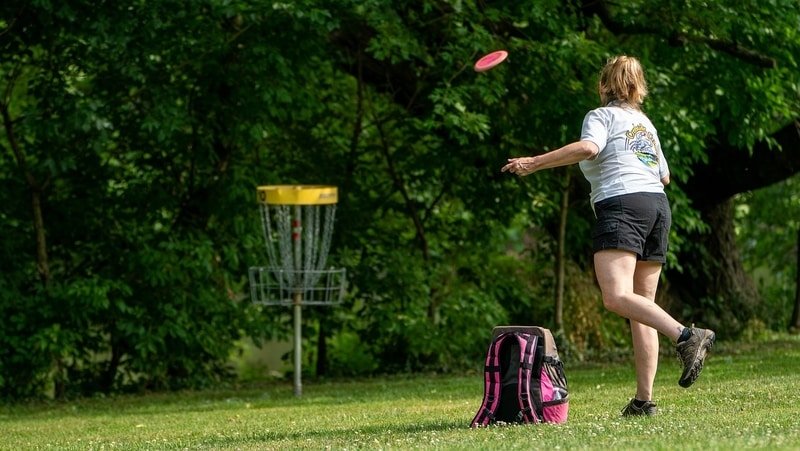 Image by Joshua Choate on Pixabay
Disc Golf brings a unique twist to traditional golf and offers all the similar rules to the golf you are used to except with, yes, you guessed it, discs. Being a popular activity in New Orleans, courses are easy to find and often free to use.
The City Park Disc Golf course and the Lafreniere park disc course are within a short drive of the city centre. It's a great way to spend your day outdoors, and although challenging at first, it's much easier to get the hang of than regular golf. Definitely worth a try in our books.
Hiking Trails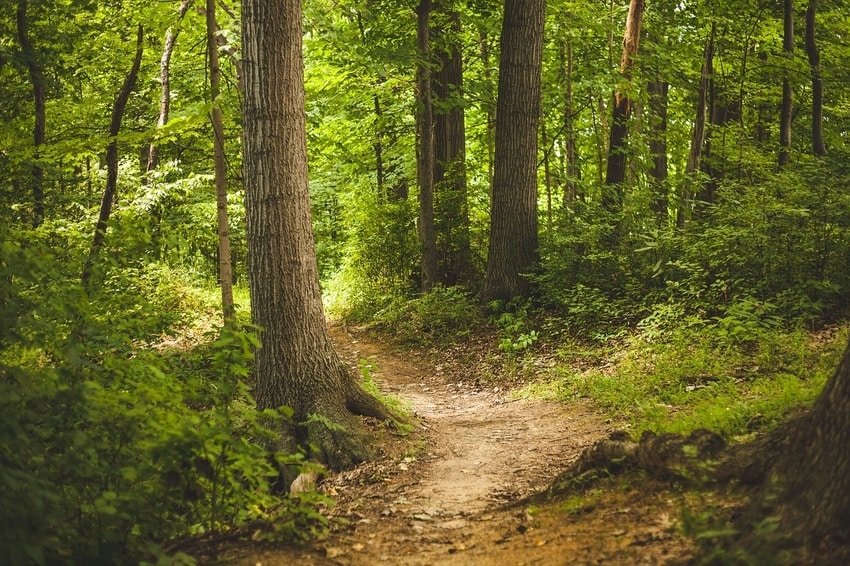 Image by Pexels on Pixabay
Taking a hike through the numerous trails around New Orleans is the best way to stretch your legs, get some fresh air and escape the city life for a bit (but why would you want to?).
Nonetheless, there are several hiking trails around the city and in the nearby swamplands that will engulf you in nature to enjoy the best that the outdoors offers. Couturie Forest is one of the places that is a great way to escape the city without actually leaving the city.
The Audubon Nature centre is hands-down one of our favorite places in New Orleans. Besides beautiful hiking trails, the centre also has a zoo, aquarium, and golf parks. Taking a day to explore the grounds entirely is highly recommended. There are activities for any occasion, rain or sunshine.
Golf
Image by Franck Barske on Pixabay
If you are a golf enthusiast, then it's your lucky day. New Orleans is home to some of the finest golf courses in the south. Making a trip down to the range is a tee-riffic way to spend your day.
There are many golf courses to choose from; however, one has caught our eye and is sure to be un-fore-gettable.
The Bayou Oaks golf course in the city park is the best choice by far. With 36 holes, 46 bunkers, and many water hazards, it's the perfect place to get started on your golfing journey or perfect your skills as an experienced golfer. All while enjoying breathtaking scenery in the great outdoors of New Orleans.
Water Activities in New Orleans
When diverse swamplands and the nearby ocean surround you, it's challenging to not include some exciting water activities in your stay in New Orleans. You are in for a surprise when taking a trip down to the water lines.
Kayaking
Image by Andrew Martin
For those who don't mind getting up close and personal with the bayous critters, taking a kayak through the marshy swamplands is a home run to explore the essence of the New Orleans wilderness. Kayaks are in endless supply, and finding a rental company takes no time.
Swamp Tours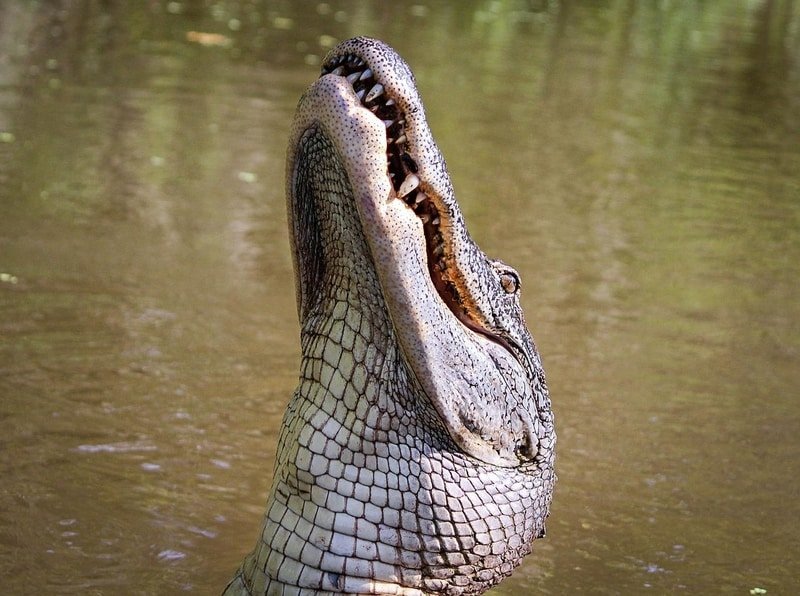 Image by JamesDeMers on Pixabay
Airboats are the best way to cruise through the bayou in style while observing the unique habitats. Take a guided swamp tour and learn about the diverse ecosystem and see various wildlife such as wild boars, snakes and birds, and of course, alligators; the main attraction of these tours.
You will most likely see the tour guide feeding an alligator while on one of these tours; so keep all arms inside the boat. Tours are available in large and small airboats, depending on how intimate you prefer your adventure. Either way, you are in for a treat when you explore the weird and wonderful outdoors of New Orleans.
Fishing: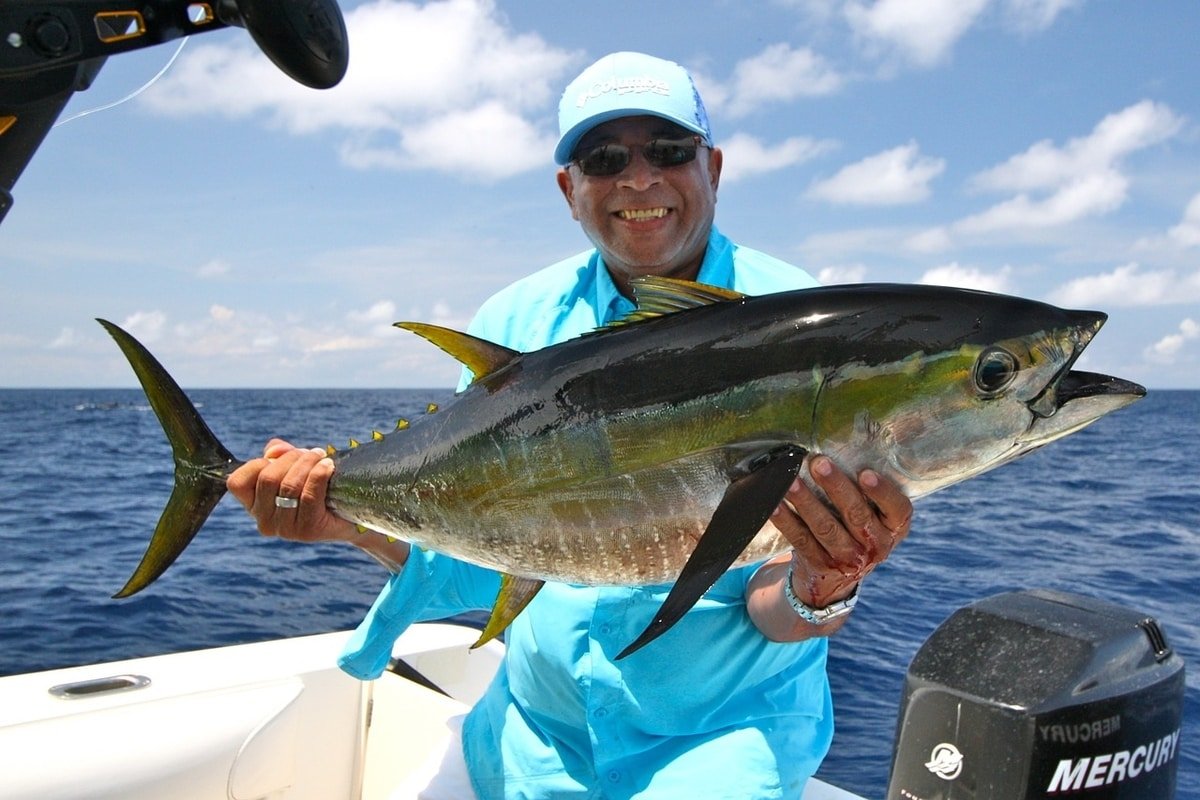 Image by Scott Gardener on Pixabay
With the coast surrounding the city edge and a surplus of rivers and creeks inland, New Orleans is home to rich waters where fishing possibilities are endless. Well known for being able to catch Trout, Carp, Bluegills and the occasional river monster, avid anglers won't want to miss the opportunity to rent out a boat and brag about their upcoming big catch to friends back home.
If you decide to take a trip to the coast, prepare to reel in some classic sports fish such as Swordfish, Sailfish, Yellowfin tuna, Flounder, Speckled Trout and Redfish, to name a few.
It is encouraged to go fishing with a licensed charter. Fortunately, there are endless options depending on your preference, just a quick search away. With variety and availability, New Orleans is truly an angler's paradise.
Final Thoughts on New Orleans Adventures
New Orleans has rightfully earned its nickname "The Big Easy". When it comes to planning any adventure, activities are easy to find, and New Orleans knows how to go big. With a vibrant culture, breathtaking scenery, and a massive tourism economy, it's a no-brainer where to plan your next holiday.
There is a place for everyone, and opportunities to express, explore and expand yourself are everywhere. Feeling welcomed is a big part of enjoying yourself when traveling, and New Orleans spares no expense on making you feel at home, away from home.
There are countless other attractions to experience left out of this guide. However, we have narrowed down a list of the very best there is to offer from the magnificent city of New Orleans.
So don't hesitate, start packing.