Cairns Boat Trips – 8 Best Boats Tours in the City (2023)
Last updated on June 5, 2023 8:34 am
Add to wishlist
Added to wishlist
Removed from wishlist
0
Add to compare
Cairns is renowned for being one of the best places to explore various Australian attractions for travelers. The city is home to attractions such as the Great Barrier Reef, the Green Island, and more. And there is arguably no better way to explore these attractions than on one of the many Cairns boat trips.
Cairns is conveniently located close to these attractions, meaning visitors won't have to travel much to enjoy these amazing activities. And if you're looking for a comprehensive list of the best boat tours in Cairns, you've come to the right place. Here you'll find trips fit for all types of travelers, complete with complementary activities.
On most of these trips, you'll get the chance to be both above and in the water with diving and snorkeling activities aplenty.
Highlights:
Exploring the Great Barrier Reef
Seeing diverse marine life
The complimentary food is amazing
Know before you book:
Most tours aren't wheelchair accessible
If you have any health issues, confirm with the tour provider if you'll be allowed to take part
There are several activities that have to be paid for individually and aren't part of the tour's package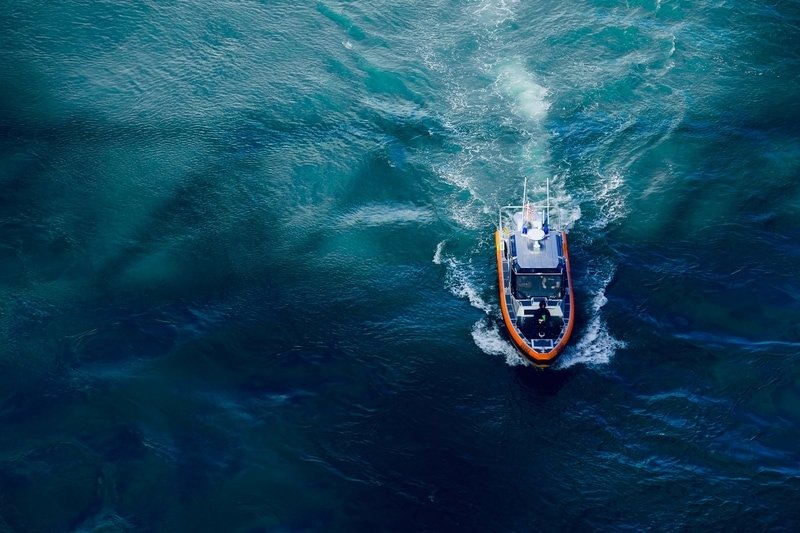 A majority of these Cairns boat trips include the Great Barrier Reef as part of the ride, which is fitting for the world's largest coral reef system. The reef, which is a UNESCO world heritage site, offers travelers a chance to see over 2000 types of marine life. Other tours include trips to other less-famous sites.
However, rest assured, trips there will not be disappointing compared to the world-renowned reef. Here are the best boat tours to take part in if you find yourself in Cairns.
Prices of Boat Tours in Cairns in 2021
The cost of the tours starts at about $20 AUD ($15 USD) to $418 AUD ($322 USD) depending on which you select. Prices differ due to the activities and other amenities offered per tour. Some tours include food provision and complimentary activities that others don't offer. Compare prices across the ticket providers below: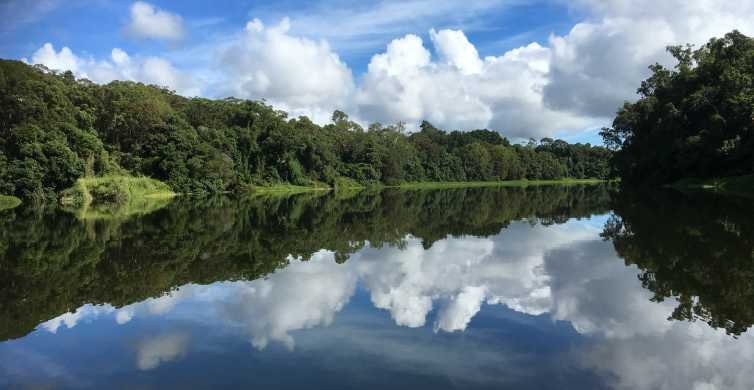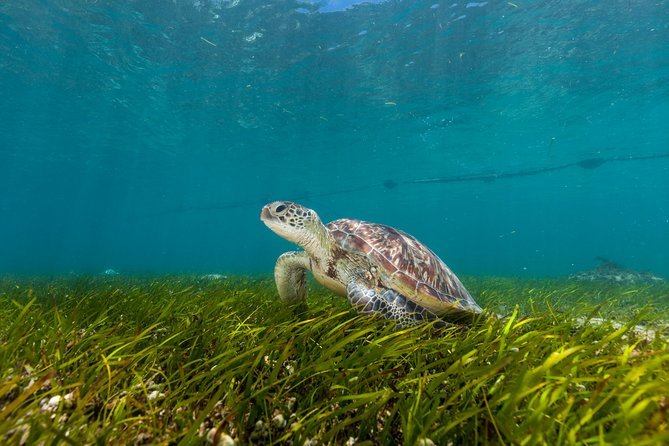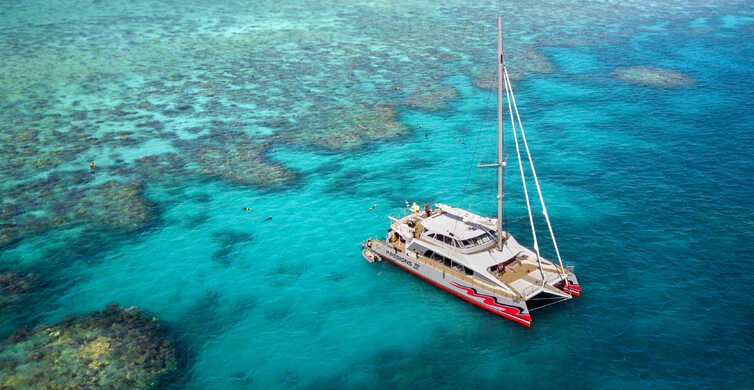 Cairns Boat Tours Times
The tour providers offer these boat tours on a daily basis until late in the afternoon. They typically start in the morning, although some tours are flexible with their times. Therefore, expect tours to take place between 8 am and 6 pm.
Best time to go on Boat Tours in Cairns
Before planning a Cairns reef trip or boat tour, it's important to visit at the right time so nothing stands in the way of your fun. Cairns is prone to bad weather which can dampen the mood and cut your trip short. However, there's an optimal time that ensures the highest chance of good weather and a fun-filled time.
The dry season in Cairns happens between June and October, it's great for water activities and avoiding dangerous marine stingers. Unfortunately, the dry season also happens to be peak season, meaning it's not optimal for avoiding crowds. Still, if you want to enjoy all the activities on offer, you should definitely make your way down under during the dry season!
Options on offer during the Boat Tours
Most of the tours have a number of fun activities that you're sure to enjoy. There's snorkeling, boat riding, scuba diving, and spotting wild and marine life. Here's an in-depth breakdown of what makes each boat trip exciting and fun.
Seastar Cruise's Luxury Outer Great Barrier Island and Reef Tour
This tour is best suited for travelers who would like to explore marine life up close and personal.
Seastar's boat tour of the Great Barrier Reef is luxurious in all senses of the word. You're guaranteed a memorable experience on this full-day, all-inclusive cruise aboard a catamaran. Travelers have the opportunity of exploring the reef's Michaelmas Cay and Hastings Outer Reef on a luxurious yacht.
During the ride, they can explore the reef's sea life by taking part in a snorkeling or scuba diving adventure. The diverse marine life to be seen are sea turtles, various fish, seahorses and you might see humpback whales if Lady Luck's on your side. For a little extra, you can include a certified or introductory dive into the water.
What we liked: The guides are extremely knowledgeable and give great first-time diving instructions.
---
INCLUDES:
Lunch, plus morning and afternoon tea
Full-day experience
Snorkeling gear
EXCLUDES:
Cold drinks and snacks
Introductory diving or certified diving
Return bus transfer to Cairns City Area or Northern Beaches and Outer Cairns City Area
Travelers are spoiled with a salivating lunch and tea in the morning and afternoon. Your guide will be there to ensure your safety and an enjoyable experience. If you aren't keen to get wet, you can explore the reef from the comfort of a glass-bottom boat.
Note: The tour has capacity for a maximum of 36 travelers.
Check Price & Book
---
Great Barrier Reef Snorkeling and Diving Cruise from Cairns
This tour is perfect for large groups and those who may want to meet other tourists on their adventures. This is possible thanks to the boat allowing for a whopping 124 people on board!
This Great Barrier Reef from Cairns is an absolute must-do if you're planning a fun adventure at the reef. Travelers will have the luxury of exploring two Great Barrier reef sites aboard a superyacht for five hours. There's adventure-filled fun awaiting all travelers both on top and under the sea.
The spacious yacht seats a maximum of 100 people, making it a great option for large groups looking for Cairns reef tours. The tour takes you to two of the Outer Barrier Reef's spots. There, you can plunge into the water in your snorkeling or scuba diving gear exploring the location's vast marine life.
Instructors are available to help both experienced and novice divers every step of the way. If you'd rather stay dry, you can opt to explore the reef in a semi-submersible vessel which isn't included in the tour's cost. You can also choose to explore the reef from high above in a 10-minute scenic flight, which can be included as part of your package.
What we liked: The yacht is extremely spacious and the food is amazing.
---
INCLUDES:
A delicious BBQ lunch
3 introductory or certified scuba dives
Snorkeling and scuba diving equipment, including stinger suits
EXCLUDES:
Wheelchair accessibility
Private transportation
A $25 AUD ($20) pp admin/fuel levy fee
In between your dives, you're spoiled with a buffet lunch of Australia's prime barbeque items, which are sure to excite your palates. On your return to Cairns, enjoy live music and entertainment courtesy of the yacht's crew while snacking on cheese and wine.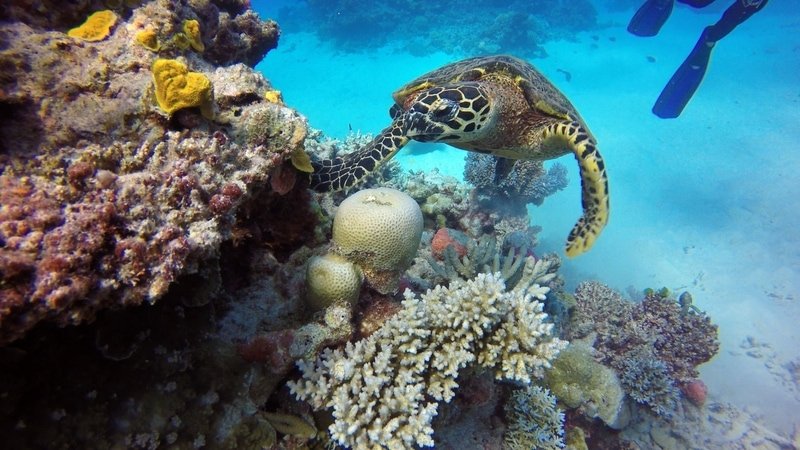 Check Price & Book
---
Great Barrier Reef: Premium Catamaran Cruise from Cairns
This tour is best suited for a small group of travelers who wouldn't mind learning a little about marine life.
This is another Great Barrier Reef cruise that takes travelers to the outer reef on board a luxury yacht. The boat's crew will guide you on your tour of two different areas of the reef which are both full of exotic marine life. The guides also stimulate your brain with presentations that teach about the reef's fauna and offer a guided snorkeling tour.
Novice divers are given a 10-minute instructional guide and experienced divers are given the freedom of exploring the deep waters. In the clear waters, you can see colorful fish, spot turtles, and unique corals. You can hire an underwater camera if you want to capture snaps of the best that the reef has to offer.
What we liked: The chef's food is absolutely tantalizing and the tuition on the reef's marine life is just as good.
---
INCLUDES:
A presentation by the crew on the reef's marine life
A buffet lunch
Snorkeling equipment
EXCLUDES:
Scuba diving
A $20 AUD ($15) pp reef levy payable at check-in
Underwater camera hire with an 8GB SD card
After your expedition into the sea, you'll indulge yourself with a buffet lunch courtesy of the yacht's chef. The chef's selection of food includes mouthwatering hot and cold dishes, including buffet meats, salads, and tropical fruit. On the way back to Cairns, you can down a cold drink while relaxing on the boom netting.
Note: A A$10 (± $7) reef levy is due at check-in.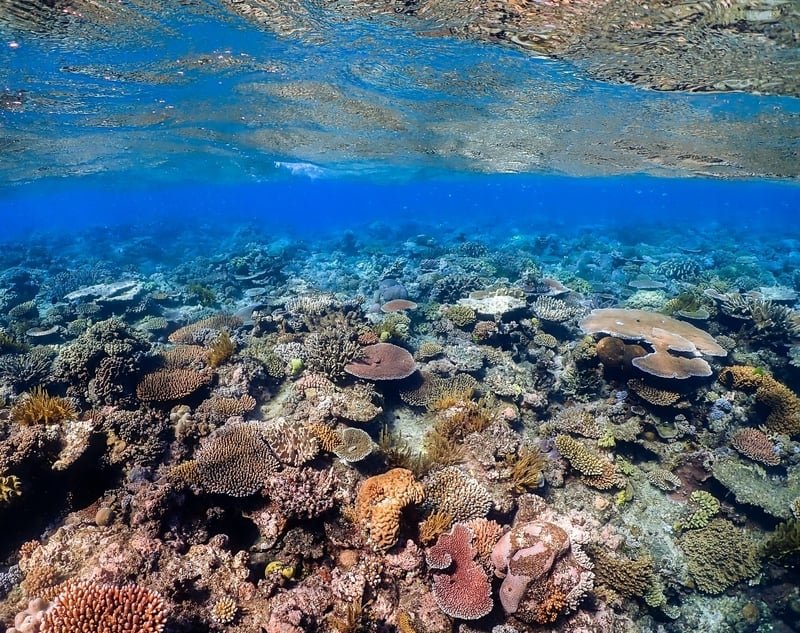 Check Price & Book
---
Kuranda Boat Cruise
This tour is suited for those on a budget and would love learning about and seeing a bit of Australia's wildlife.
If exploring marine life or plunging underwater isn't your cup of tea, there's a Cairns boat trip for you. This affordable riverboat cruise takes you through the Kuranda rainforest which is full of diverse wildlife. It's not as expansive as a zoo, but it has its fair share of fauna that makes for great photo ops.
During the cruise along the River Barron by Kuranda, your guide will share his vast knowledge about the world's oldest tropical rainforest. You'll also learn about the various animals that reside in this part of Northern Queensland. This includes snakes, freshwater crocodiles, fish, and over 100 species of birds.
What we liked: It's a short trip with an array of wildlife and great photo ops. Perfect for when you don't want a tour that takes the whole day.
---
INCLUDES:
Free admission for kids 5 years and younger
EXCLUDES:
Transfers
Food and drinks
Travelers of all ages are accepted onto the cruise across the tranquil waters, with children five years and younger given free admission.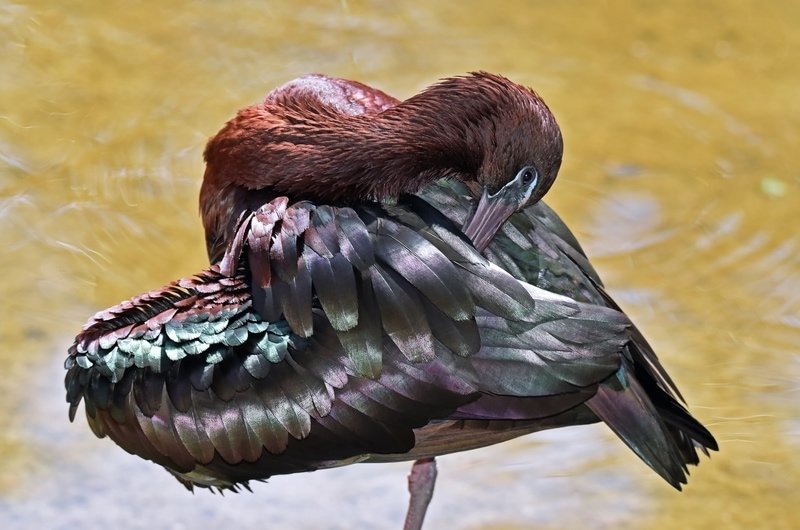 Check Price & Book
---
Fitzroy Island Day Tour & Water Activities
This tour is suited for travelers who enjoy taking part in a number of water activities or sunbathing by the beach.
Discover neighboring Fitzroy Island on a full-day tour that's full of activities that guarantee you'll have an amazing time. You get to the island from Cairns via a high-speed ferry, the ride typically lasts ±40 minutes.
When you get to the island, you can meet locals who've got interesting stories to tell and explore the island. There's also a series of fun water activities that await you, including exploring corals and the clear waters atop a glass-bottom boat. On it, you can sit back and relax whilst seeing various marine life passing right by your feet.
If you prefer a more up-close experience, you can join in on kayaking, snorkeling, and paddleboarding fun.
What we liked: The glass-bottom boat is a unique way to explore the ocean and marine life. The ocean trampoline is fun for all kids, including older ones.
---
INCLUDES:
Transfer from Cairns to Fitzroy Island
EXCLUDES:
Meals and beverages
Snorkel hire
Glass-bottom boat tour, which must be paid for separately
Extend the fun by getting on the ocean trampoline where you can jump as high as possible or try your best impression of the Olympic divers.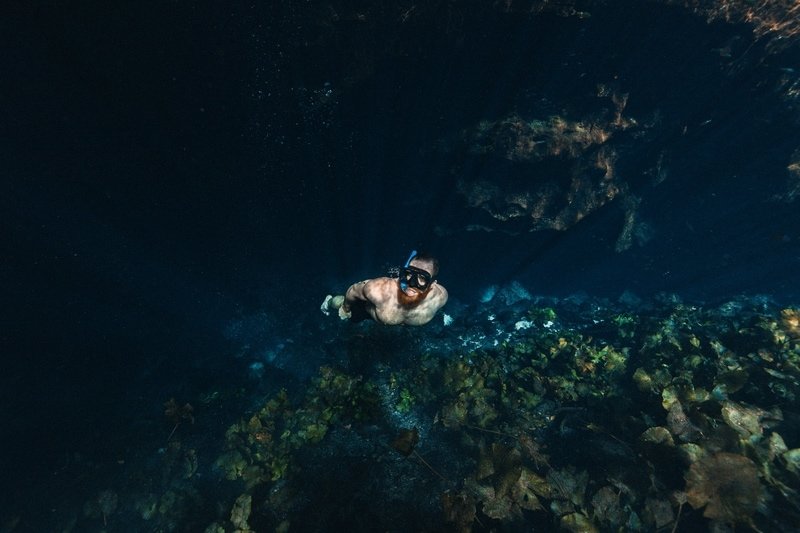 Check Price & Book
---
Great Barrier Reef Helicopter Tour and Cruise
This tour is great for families with kids and people who wouldn't mind learning about marine life.
This tour is one of the best boat trips in Cairns for a family with kids as it provides fun for all ages. On the tour, travelers will explore the Great Barrier Reef's Moore Reef on an air-conditioned pontoon. The activities start on the beautiful Fitzroy Island, where you get to by boarding a catamaran.
Once there, a cruise boat will take you to the Moore Reef. Afterward, hop on a pontoon from which you'll explore a part of the world's largest coral reef. You then have four hours to have as much fun as possible.
Exploring the reef's marine life can be done in a number of ways, including snorkeling or going on a glass-bottom or semi-submersible boat tour. There's also an underwater observatory showcasing marine fauna, complete with a complimentary marine biologist who'll be sharing their knowledge. Kids are spoiled with a water slide and an enclosed pool.
What we liked: Provides fun for the entire family with a long list of fun activities.
---
INCLUDES:
Tea and coffee (while docked) and lunch
Snorkeling equipment
Admission to various attractions
EXCLUDES:
Photography fees
Tips and gratuities
Travelers also have the option of seeing the majestic reef on a scenic 10-minute helicopter ride. They are also treated to a tropical buffet lunch with tons of mouth-watering food options.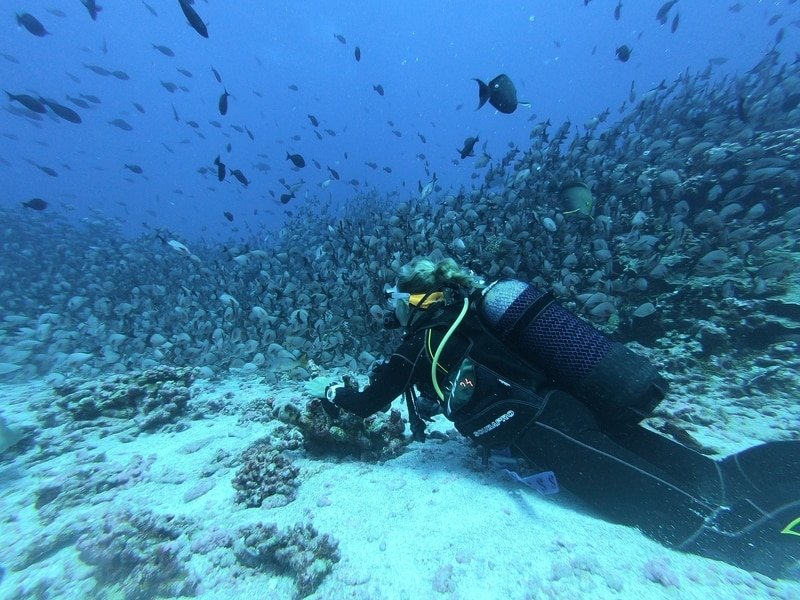 Check Price & Book
---
Cairns Jet Boat Ride
This tour is suited for thrill-seekers who want a more exhilarating boat ride.
If you're an adrenaline junkie who's looking for a Cairns boat trip that will have your blood pumping, this jet boat ride has got you covered. Travelers will zoom across the waters of Trinity Inlet while the experienced captain performs all types of awesome moves. You're surrounded by mangroves, mountains, and plenty of wildlife while on the ride, you may even get lucky and spot a crocodile.
The captain also has a wealth of information to share about Cairns while on the thrilling ride. This activity is ideal for a small group of thrill-seekers as it takes a maximum of 9 people. You can even hear some groovy music from the boat's sound system!
What we liked: The captain had valuable insights to share about Cairns and the ride was thrilling.
---
INCLUDES:
Weatherproof clothing
Safety briefing
EXCLUDES:
Hotel pick-up and dropoff
Wheelchair accessibility
Any travelers who are interested in the boat ride must inform the tour providers of any medical issues they have. The boat rides have a 120cm (1.2m) height requirement for all passengers.
Check Price & Book
---
Green Island Day Trip from Cairns
This tour is best suited for travelers who'd like to enjoy other water-related activities, including canoeing and sunbathing.
This is another one of the full-day Great Barrier Reef tours that travelers are sure to enjoy. On this boat tour, you'll explore the reef and a lush island rainforest aboard a catamaran. Travelers are provided with several activities that make this a fun and rewarding trip.
These activities include snorkeling, scuba diving, sea walking, and a glass-bottom boat tour of the reef. We'd advise you to upgrade your trip to include a semi-submarine ride and a buffet lunch so you make the most of your underwater exploration.
What we liked: There are a number of activities to choose from, with each one guaranteeing a fun time. The tour is wheelchair accessible, although passengers must have some mobility/someone around to assist them.
---
INCLUDES:
Morning tea or coffee
Choice of snorkeling equipment or a glass-bottom boat tour
EXCLUDES:
Hotel pick-up and dropoff
Floatation vests and lycra suits, they are available for hire
On Green Island, you're provided with a resort where you can refresh and stay comfortable during the day. You can hire umbrellas, canoes, beach chairs, surf skis, and sailboards to extend your fun.
Check Price & Book
---
Cairns has a number of boat trips that allow visitors to explore the city's nearest attractions. Exploring the Great Barrier Reef on a snorkeling, scuba diving or glass-bottom boat adventure is a must-do.
PROS
Fun suitable for the entire family
Has tons of activities on offer
Being treated to delicious food on most tours
Exploring the Great Barrier Reef
CONS
Most trips aren't wheelchair accessible
Tours are pretty similar
Specification:
Cairns Boat Trips – 8 Best Boats Tours in the City (2023)
| | |
| --- | --- |
| Accessible | Need a certain degree of physical fitness, Wheelchair accessible (depending on tour) |
| Duration | Depends on the individual tour |
| Includes | Snorkeling gear, on most tours |
| Excludes | Certain tours have activities that must be paid for individually |
| Meals & Drinks | Meals are provided on some tours and are excluded on some, Vegetarian option available |
| Suitable For | All able-bodied persons can participate, All persons on wheelchairs can participate on some tours |
36 reviews for
Cairns Boat Trips – 8 Best Boats Tours in the City (2023)
Cairns Boat Trips – 8 Best Boats Tours in the City (2023)