Nami Island Tour (from Seoul: Combo & Private Tour) 2023
Last updated on December 9, 2023 6:43 am
Add to wishlist
Added to wishlist
Removed from wishlist
0
Add to compare
Nami Island, officially known as Namiseom Island, is a beautiful patch of fantasy that provides a whimsical getaway for local Koreans and global travelers alike. Located in Gangwon Province of South Korea, Nami Island is a short 30 minutes away from the bustling city of Seoul.
Once you've chosen how to get to Nami Island from the various transport options, you can prepare to get lost in a world of wonder. The second that the Nami Island ferry opens its doors for you to step on the island's ground, you'll be swept up in a cultural whirlwind.
The following tours highlight some of the best things to do in Nami Island and show various packages available if you want to see more.
Highlights:
Explore the breathtaking natural wonder Nami Island offers
Escape the bustling city with a fun day out
Indulge in the opportunity to see nearby attractions as part of a combo deal
Know before you book:
The tours are offered in a variety of languages
Nami Island can get very busy on weekends
Taking a trip from Seoul to Nami Island is one of the most popular activities in the city. Every day, groups of people visit the natural haven with their families, loved ones and even by themselves. 
The picturesque island is located in the middle of the Han River and has a wealth of experiences just waiting to be explored. Loved as a child-friendly park, Nami Island boasts magical gardens and beautiful nature trails. 
You can arrive on the island via the ferry or the exciting and unconventional zipline. Once there, you can spend the day walking down Metasequoia Lane, visiting a Memorial Garden, watching butterflies, enjoying a picnic and spotting the animals. 
There are plenty of displays and interactive exhibitions to keep the children (and adults) entertained. Nami Island is one of the many hidden gems in Asia waiting to be discovered.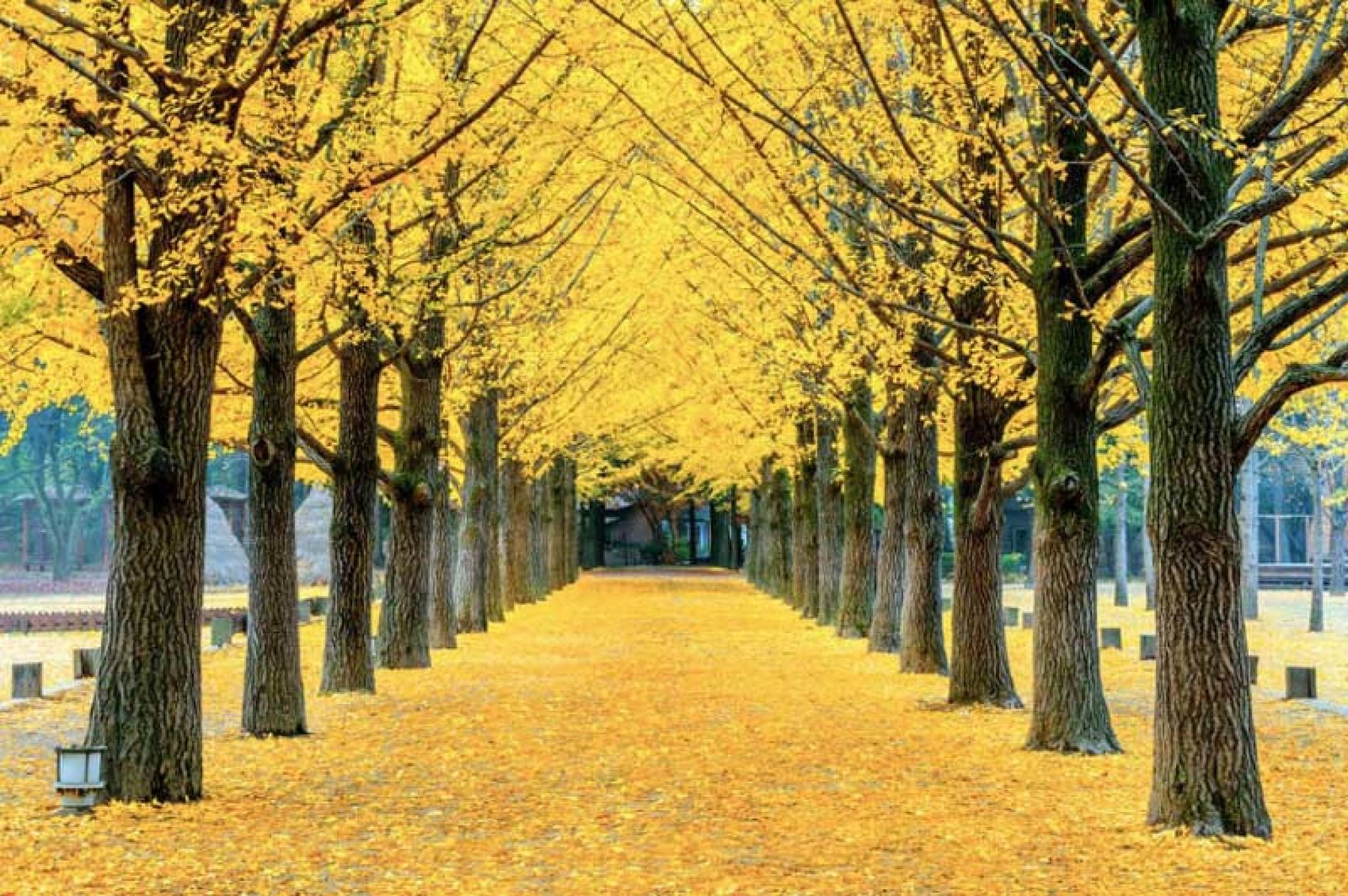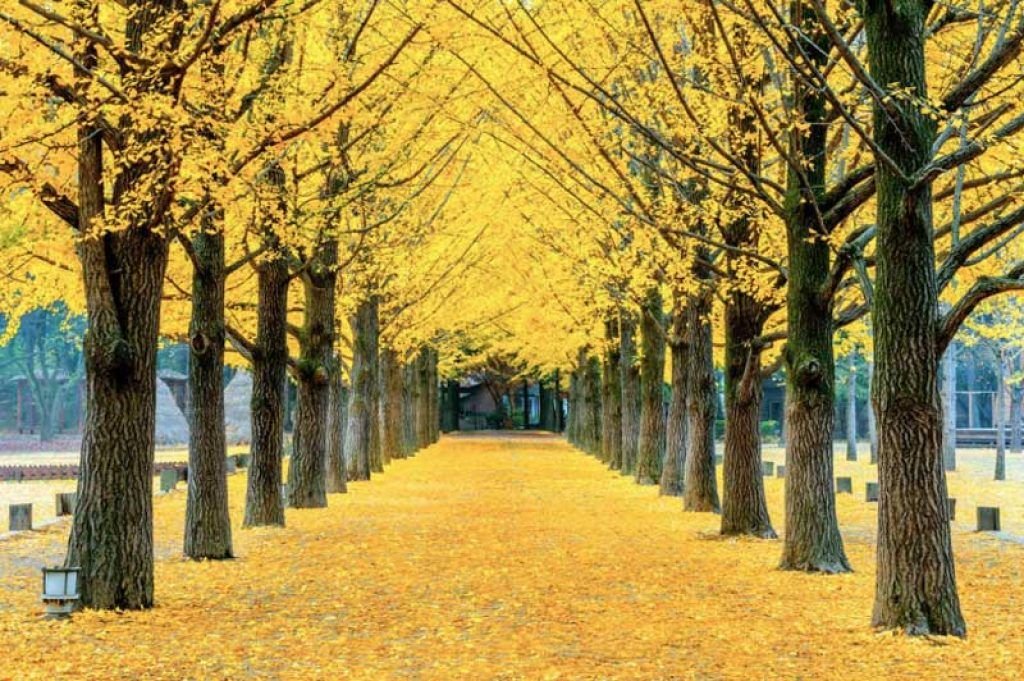 Nami Island Prices 2021
The cost of the tours starts at about $52 USD for the most basic winter tour, to $170 USD for a private tour. Compare prices across the ticket providers below:
Times To Visit Namiseom Island
Nami Island opening hours are 7:30 am until 9:45 pm. The first ferry departs at 7:30 am, and it runs at 30-minute intervals.
Monday – Sunday: 7:30am – 9:45pm
Best Time to Go to Nami Island, Korea
Nami Island is great to visit throughout every Korean season. During the springtime, the trees and flowers are in bloom. During summer, the landscape is covered with lush greenery. Autumn brings the turning of the leaves, and winter blankets the island in snow. 
Regardless of which season you choose to visit, it's definitely less crowded earlier in the day. 
Nami Island, South Korea Options
If you're visiting Nami Island from Seoul, you can browse the various tours available. The following two tours are a great place to start.
Combination Day Trip
This tour is a full day one and is perfect for families wanting to explore Nami Island and indulge in the joys that it brings. Throughout the day, travelers will explore not only Nami Island but another two nearby attractions, namely Petite France and The Garden of Morning Calm. 
The tour starts at the Garden of Morning Calm. The garden is full of a variety of plant species, many of which are rare or endangered. After kicking off your tour with a tranquil start, you'll make your way to the beautiful Nami Island. 
Petite France is a small French village made up of brightly colored buildings. Once you've been guided from Nami Island to Petite France, you can explore the exhibition halls, restaurants and cafes. 
What we liked: The perfect tour for a family wanting to experience Nami Island and nearby attractions.
INCLUDES:
Transportation
Pick-up from Seoul
English and Chinese guide
Entrance fees
Lunch
Nami Island is a great day out and provides a miniature world of beauty for the whole family. It's an incredible destination nearby Seoul that encapsulates Korean culture, while simultaneously highlighting the natural beauty.
Check Price & Book
Private Tour
With this Nami Island private tour, you can experience the beauty of the island, Petite France, and the Garden of Morning Calm in a small, focused group. This is the perfect tour for those wanting a more intimate experience.
What we liked: A great tour for those who prefer intimate experiences rather than larger groups.
INCLUDES:
Guide
Pick-up and drop-off
Private tour
Transportation
EXCLUDES:
Food and drinks
Gratuities
Entrance fees
There are so many perks of a private tour. Not only is your experience more focused and intimate, but it allows for flexibility as you discover the scenic surroundings and attractions.
Check Price & Book
8.3Expert Score
Overall, a visit to Nami Island is worth every penny. The beauty is unparalleled, and the quaint island is full of wonderful experiences.
PROS
Enjoy beautiful natural surrounds outside of the city of Seoul
A fun family day out with lots of entertainment for everyone
Learn fascinating facts about the local Korean culture
CONS
Can be pricey depending on your preference
The island can get very busy and crowded on weekends
Specification:
Nami Island Tour (from Seoul: Combo & Private Tour) 2023
| | |
| --- | --- |
| Accessible | Yes |
| Duration | Full-day |
| Includes | Guide, Entrance fee, Hotel pick-up, Transport |
| Excludes | Gratuities |
| Meals & Drinks | Lunch |
| Pickup | Pick-up only |
| Suitable For | Families, Nature enthusiasts |
30 reviews for
Nami Island Tour (from Seoul: Combo & Private Tour) 2023

Nami Island Tour (from Seoul: Combo & Private Tour) 2023