As I boarded my flight from Aruba to Miami I found myself placed in between two pilots deadheading back to Florida. I told them about my blog and my two month trip across the USA and one of them told me I simply MUST visit Delray Beach in Florida. They said it was a lot more chilled out than Miami and has a great vibe and atmosphere, especially this time of year.
Until that moment, I had never ever heard of Delray and definitely didn't think that this small village by the sea would steal a little piece of my heart. I set to work straight way, planning my trip and within a short few days I was all set for my trip to Delray.
Having just spent four days exploring the madness of Miami, it was a real treat stepping off the free downtowner shuttle on Atlantic Avenue. Arriving on Easter weekend meant the atmosphere up and down Delray's main street was electric, with hundreds of people strolling around or sitting outside cute cafes and restaurants lining the boulevard.
READ:

What The Florida: Florida's Offbeat Treasures

I checked into my hotel, Crane's Beach House, a small boutique hotel minutes walk from the main beach. The hotel gives guests quite the welcome with small gifts left in the room and lots of information about the town and things to do. While not a family-run hotel, it really felt like everyone there was one big family. So many of the guests seemed to be returning visitors, and many seemed to know each other. It was always fun gathering at the small Tiki Hut bar each evening for happy hour, and even more fun when the hotel brought in a local singer and musician to play some tunes for the guests. 
Read about more US adventures:

Exploring Dinosaurland Park in Utah
Beyond the beach – things to do in Delray Beach
What surprised me most about Delray Beach was that there was so much to do beyond the beach. Often when you land in small seaside towns, all activities and focal points revolve around the beach or the coastal promenade. Delray differs from the norm in that the main street, Atlantic Avenue, is actually perpendicular to the beach which means there is so much more going on that just the beach.
If you love small clothing boutiques, modern art galleries and craft shops overflowing with treasures from local artists, you will probably love Delray Beach just as I did. I came across one store that had so many flamingo-themed items for sale I had to make a short video about it – my idea of heaven! It's one of the first places I've travelled to in a long time where shopping is a unique experience.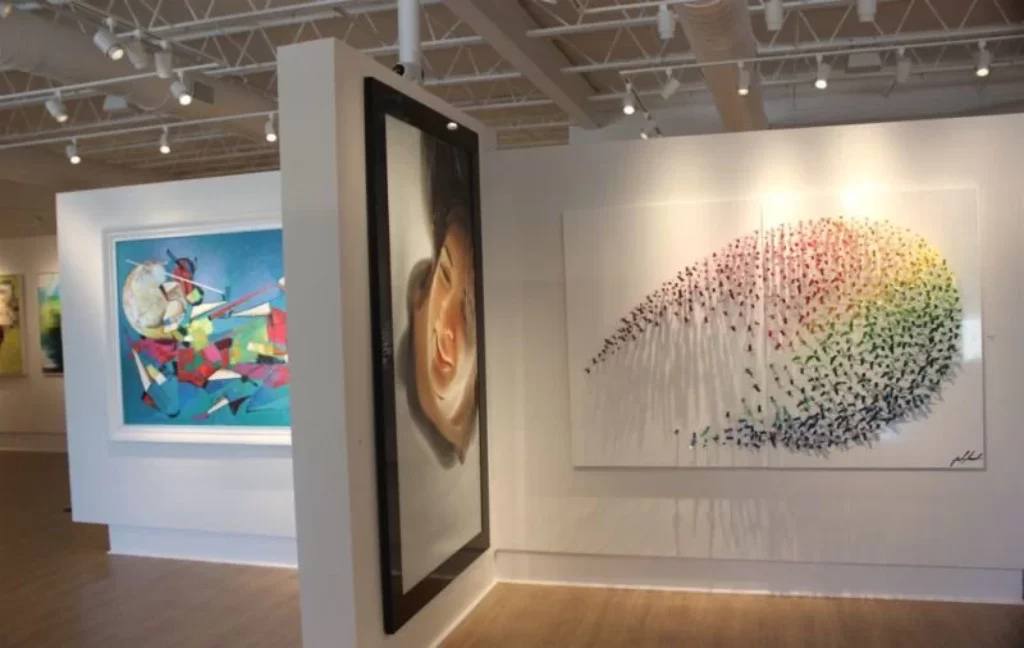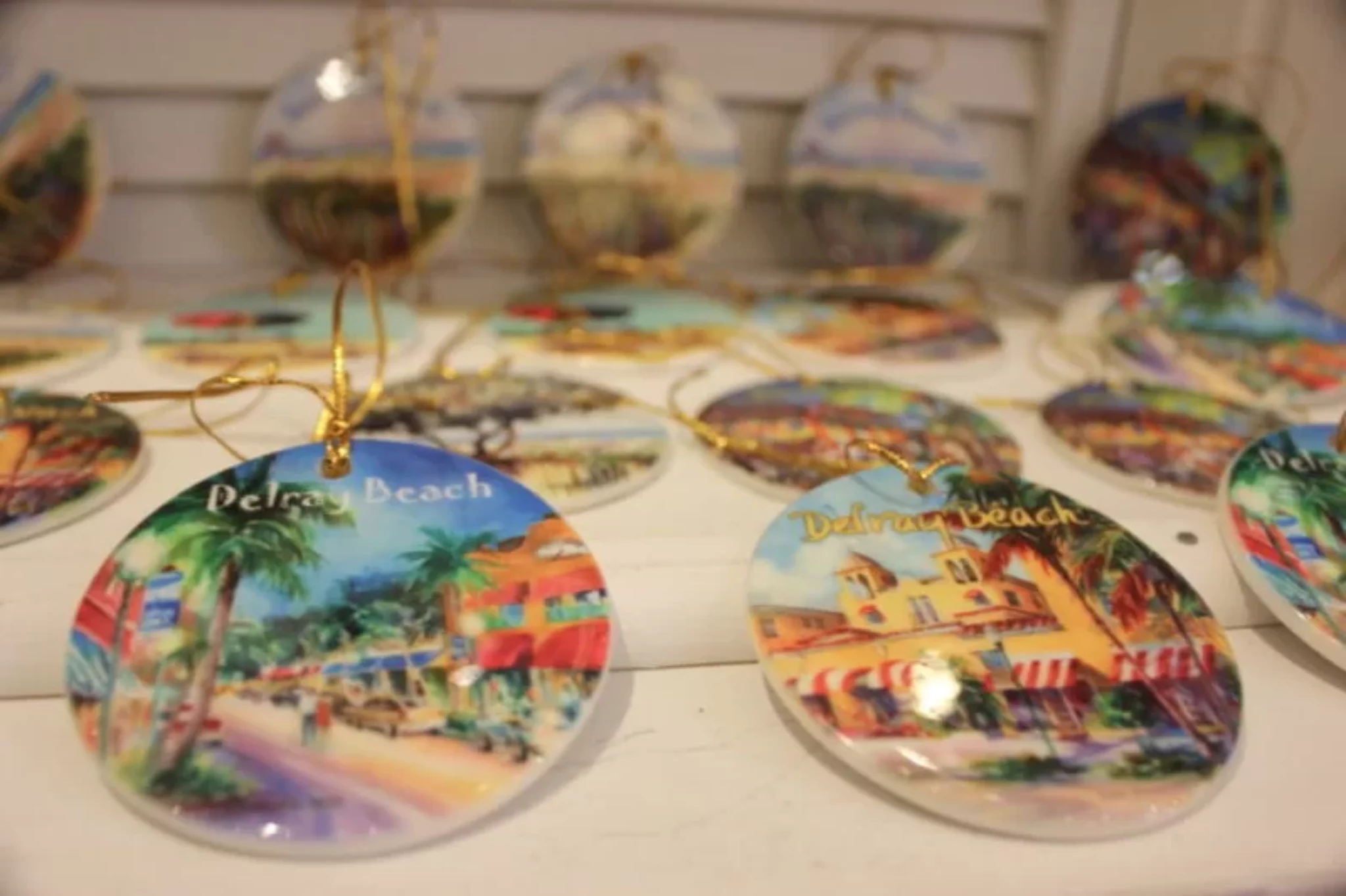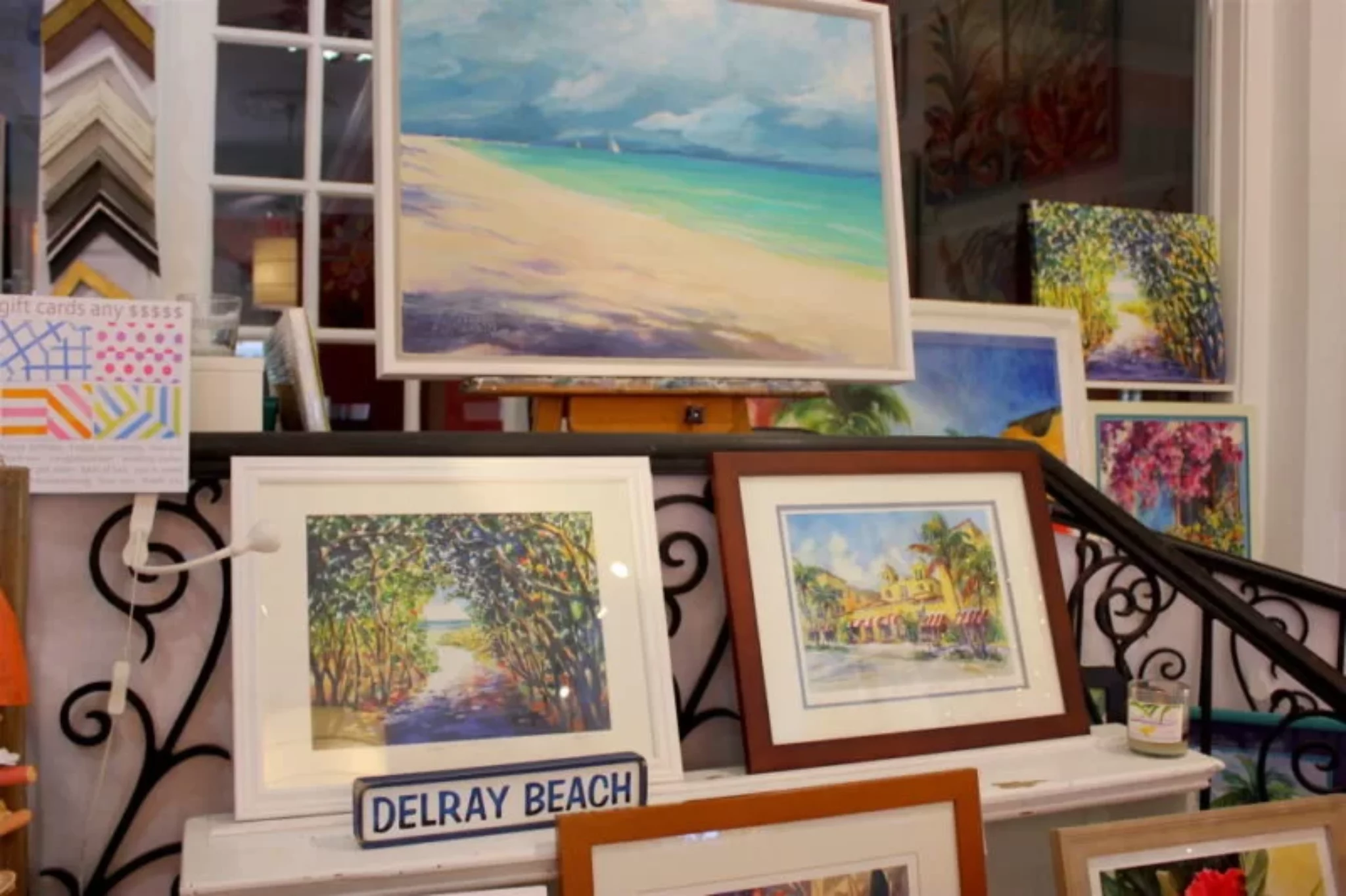 There are no big chain stores or homogenous shopping centres along Atlantic Avenue, so anything you purchase here will be a real special find.
Wandering along the palm-tree lined boulevard, waiting to cross the drawbridge as luxury yachts sail their way up the canal or stopping off for a delicious ice-cream at one of the town's made ice-creams shops (Sloane's Ice Cream is a real treat while Pop Bar has some funky fruity creations) is an easy way to while away an afternoon.
View this post on Instagram
Crafty types can even sign up to an evening of painting at Vino Van Gogh – an incredibly unusual activity involving painting and drinking wine! For just $35 per person, this has to be one of the most fun things to do in Delray Beach.
For those that are a little younger, or just young at heart, Delray Beach is also home to one of the funkiest little Pinball Museums I've ever come across. Let's rephrase that…it's home to the ONLY Pinball Museum I've ever been too! For just $7 I pretended to be a cool kid for half an hour, playing and failing at an array of retro pinball games. Even if you're not a pinball fan, it's a quirky place to spend an hour or two and there's even a small bar on the premises.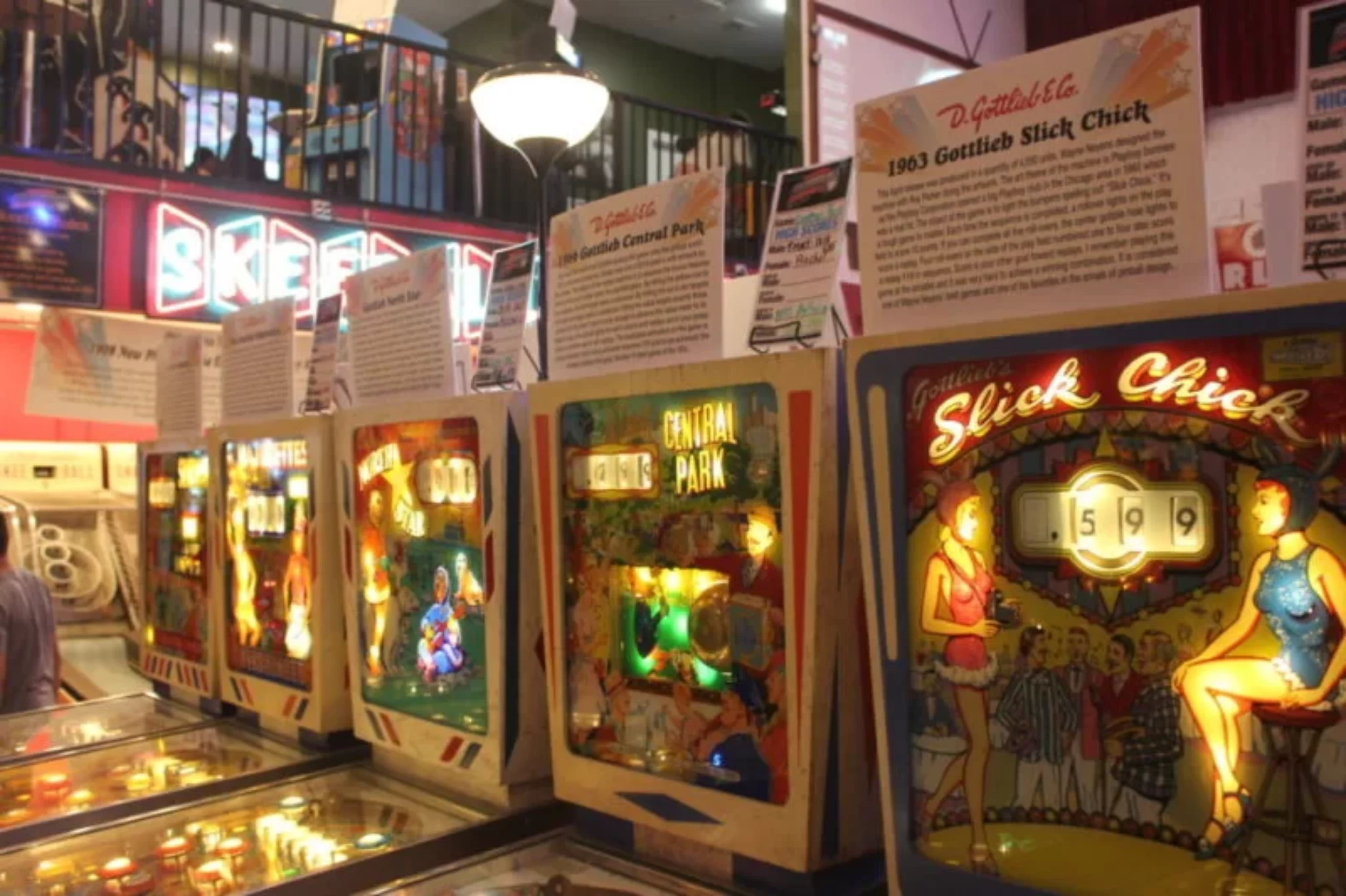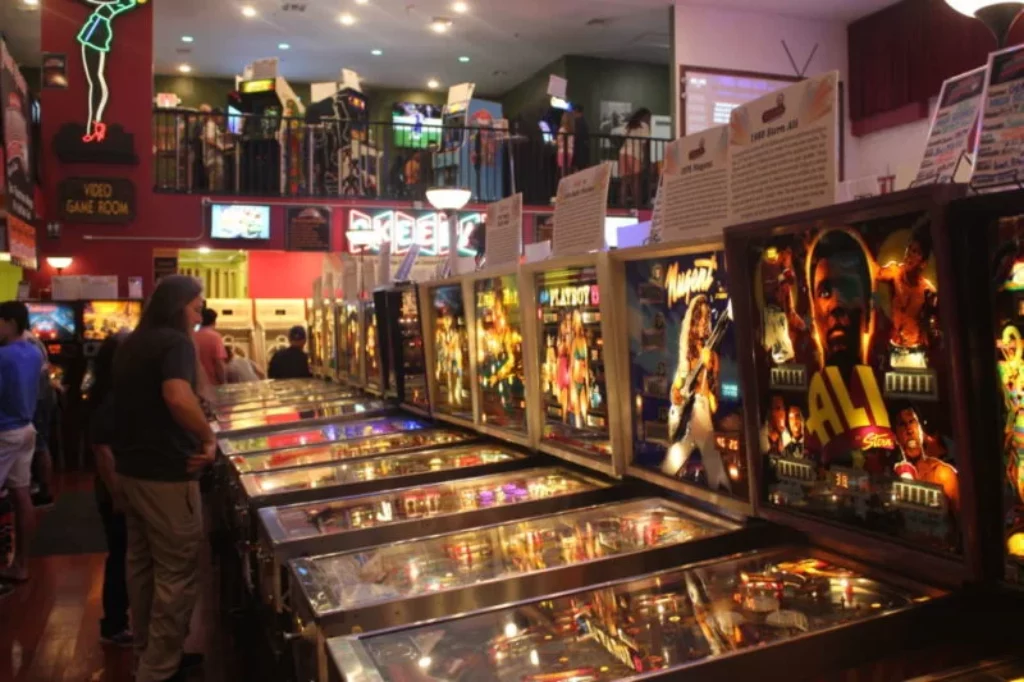 On my second day in Delray I spend most of my time checking out the beach, watching volleyball batches, sitting in awe as kite surfers took to the waves (and the sky it would seem!) and admiring some of the most beautiful homes from a distance, wondering if the people living there know just how lucky they really are.
If you love water sports as much as I do, you'll be happy to hear that just about everything is on offer here. From sailing and snorkelling trips up and down the coast, surf lessons, kite surfing lessons to kayaking and more recently stand-up paddle boarding (a growing trend around the world), you could easily stay entertained for a week. Check out Delray Beach Watersports for more info on pricing and activities available.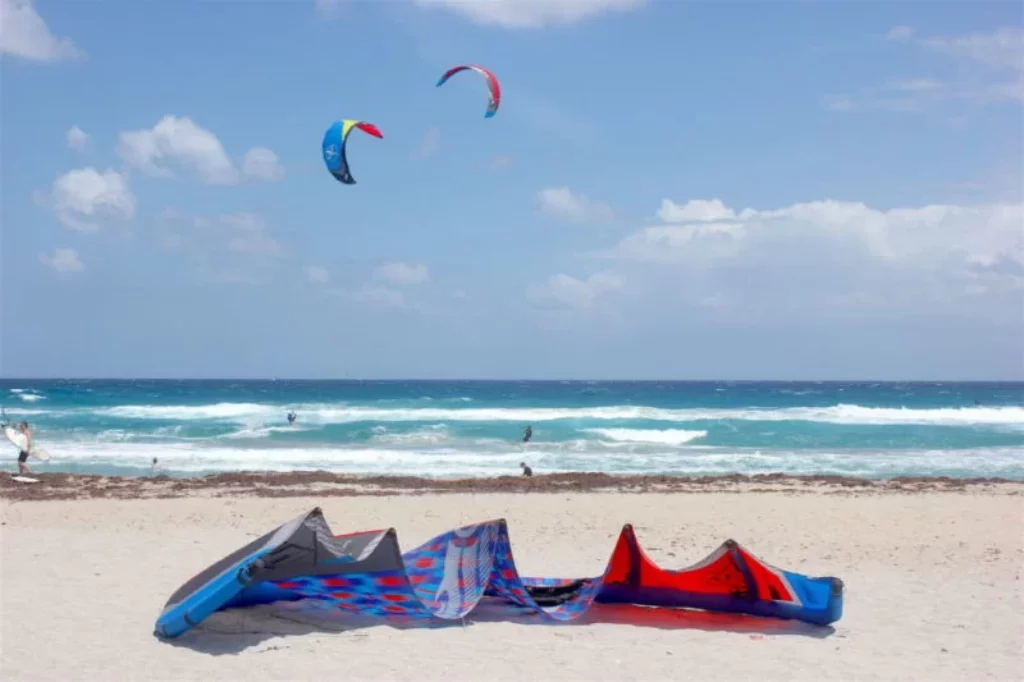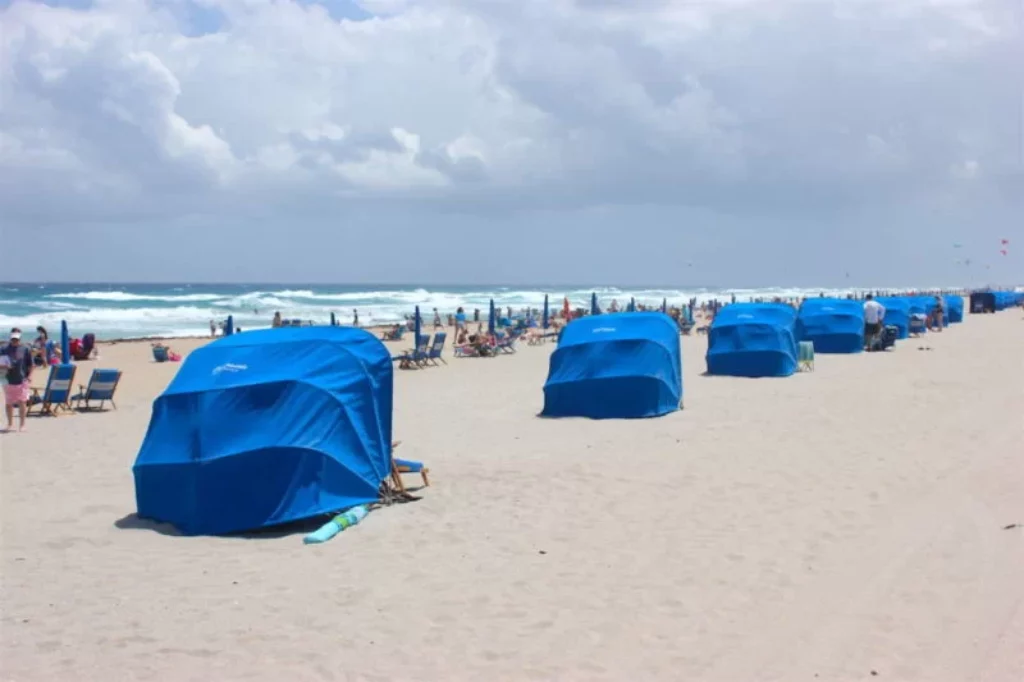 Let's talk about the food
Food, glorious food, the defining factor that can make me love or hate a place. South Korea scores so highly in my books solely based on their mouth-watering cuisine while 2 weeks in Cuba left a lot to be desired for my poor taste buds. Again, Delray Beach is full of surprises…or is it? I guess it makes sense that one of the most popular seaside towns in Florida is also home to many award-winning restaurants and food to make you want to return again and again.
For breakfast or brunch, I recommend Caffe Luna Rosa on South Ocean Boulevard – the food was so good here I actually came back twice. Their Coconut Crusted French Toast covered in strawberries occupied my dreams that night and all their Brunch egg creations will have you coming make for more. For Pizza lovers (that would be me!), a slice of BBQ chicken pizza from Pizza Rustica is a must – in my case it was the perfect size for a late night snack!
View this post on Instagram
While I didn't try out Boston's On The Beach, it was busy for the entire weekend and best of all, it looked blissfully pet-friendly for anyone visiting with a four-legged friends! Looks like THE place to go for seafood with a view in Delray Beach and I loved the look for their outdoor seating area.
If you're keen to try out ALL the best food Atlantic Avenue has to offer, then consider signing up to one of the new Craft Food Tours on offer by two local guys Matthew and Anthony. Who knows, you may even end up liking the food scene in Delray more than I do!
While I only had a few days to explore beautiful Delray Beach, for a town I had never heard of up until my arrival in the United States, it has left a lasting impression on me. It might be the food, it might be the atmosphere, it could just be that stunning stretch of coastline but one thing is for sure; There's something real special about Delray Beach, Florida.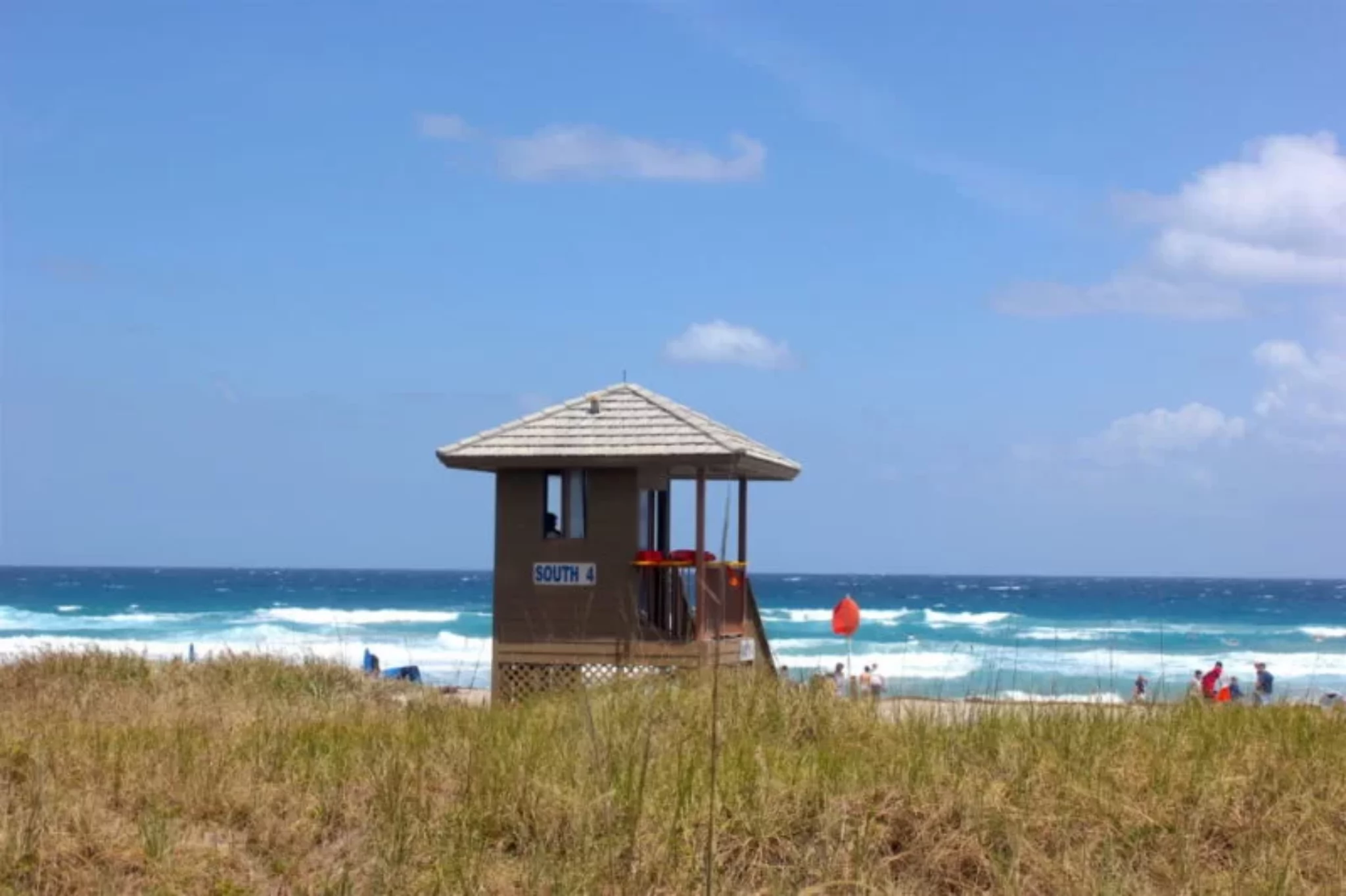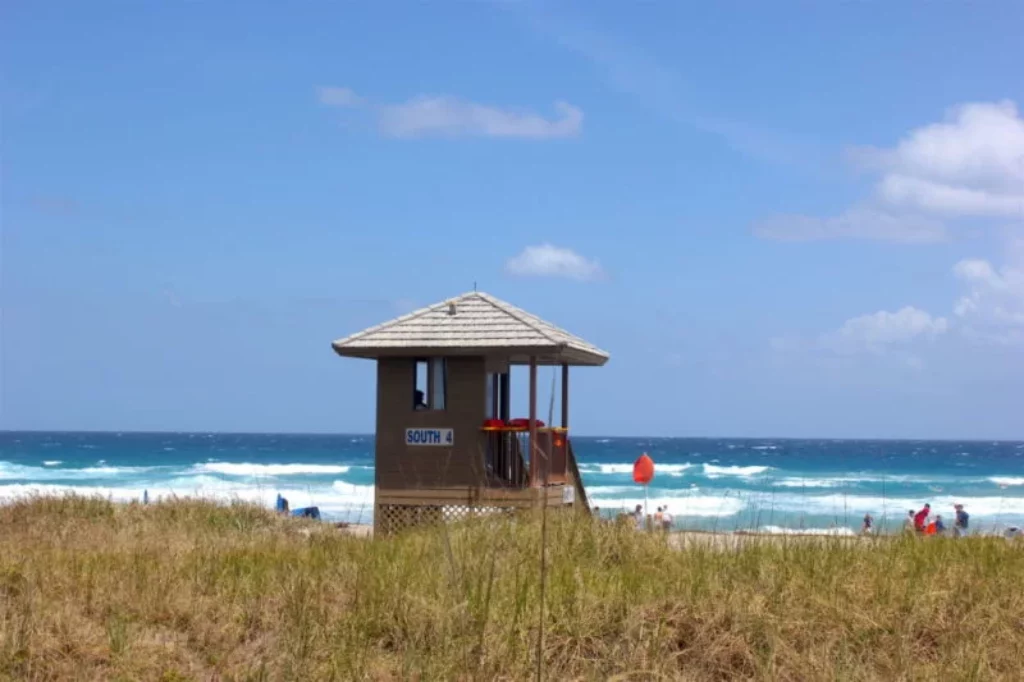 Last updated on October 13th, 2023 at 02:18 pm