Carson City is the sixth-largest, independent city of Nevada. Discovered by John C. Fremont and named after his frontiersman, Kit Carson. Not long after finding gold and silver, the city's population skyrocketed.
Today Carson City is a thriving city, with many people describing it as an ideal destination for the everyday family. The city is brimming with fun activities for all ages, indoors and outdoors.
Yes, Las Vegas is right there in Nevada, so you may be wondering if Carson City is worth your money and time.  Well, here is a quick answer for you- Carson city is worth a visit, and here's why. Las Vegas isn't the only place to do some fun things in Nevada.
Top-19 Things to Do in Carson City
Carson City is Nevada's Capital City and it has much to offer its visitors. Here are the top places and attractions to stop by:
Hang Gliding in Tahoe
If you are a nature enthusiast and a thrill-seeker, you absolutely have to visit Lake Tahoe. Wait, there's more, why don't you hang glide over it? This concept is nothing new; Hang Gliding Tahoe has been in business for years.
Firstly, if you have acrophobia (fear of height), here's your chance to nip it in the bud. Hang Gliding Tahoe instructors are qualified to teach you how to fly their aircraft. You expose yourself to a new sense of control, like riding a bike for the first time.
Hand Gliding is probably one of the most thrill-seeking things to do in Carson City, Nevada. Lastly, the view of Lake Tahoe, and the Sierra Nevada mountains is incomparable, an unforgettable experience.
Red's Old Grill
Indulge at one of the most sought-after restaurants in Carson City. An Iron Chef, the only woodfire oven in the city, and award-winning smoked BBQ are what make Red's Old Grill worth the mention. The restaurant is a Carson City attraction for a reason.
The Chef hand cuts all of their meat and prepares everything from scratch. The restaurant also boasts a selection of over 100 beers from all over the world.
Kit Carson Trail
You usually learn about a city's history at a museum. Switch things up by taking a walk through Caron City's humble beginnings set in the West Side Historic District. When you take the trail, you can expect to see about 50 landmarks from the 1800s.
Some landmarks to spot are Victorian-style churches, hotels, and mansions. The most popular stops on the trail are the Nevada State Museum, the Brewery Arts Center, and the Ferris Mansion.
Carson Nugget
Las Vegas is about a 7-hour drive from Carson City. If you're feeling a bit eager for some slots and gambling, visit the Carson Nugget. The Carson Nugget features multiple bars, restaurants, and a hotel. Here is where you'll find the Carson Comedy Club for fantastic lineups and a barrel full of laughs.
Carson City Railroad Museum
Visit Carson City's most famous museum. The Railroad Museum commemorates Nevada's railroad history through artifacts, photographs, and other memorabilia. So make this your first stop if you find historic railroad systems fascinating.
What's more, you can get a peek of the Inyo locomotive, a train that started off transporting silver to then starring on the silver screen. It has starred in films and television series like, The Great Locomotive Chase and The Wild Wild West.
Secret Cove Nude Beach
The Secret Cove is a small Lake Tahoe Beach. Upon arrival, you will see a sign that reads ''clothing-optional beach ahead". The beach is only accessible during the day, making it the perfect sun's out buns out excursion.
Unsurprisingly, the Secret Cove is a popular choice for July 4th celebrations. It is also a pet-friendly beach, but make sure to clean after your pet if you visit the beach.
Kings Canyon Waterfall
Waterfalls are rare in the Nevada desert, so make the most of the Kings Canyon Waterfall. If you require fresh oxygen and the meditating sound of a waterfall, You simply have to hike Kings Canyon Park.
Explore the beautiful 25-foot waterfall and find the perfect picnic spot along the way to relax and soak up the sounds of nature.
Genoa Saloon
Take your time to visit the oldest running bar in Nevada with an impressive age of 163-years. Have a hog-killin' time at the Genoa Saloon, a remnant of the Wild West. The saloon is also known as Nevada's oldest thirst parlor.
The Genoa Saloon offers you a one-of-a-kind drinking experience complete with Old West memorabilia. In all honesty, this is the perfect place to round off your Carson City activities.
Jack C. Davis Observatory
What to see in Carson City? Rather, what to observe in Carson City.
Whether you are a selenophile or astrophile (a lover of the moon or stars), we know that you cannot miss out on the opportunity to stargaze. The Jack C Davis Observatory sits on the Sierra Nevada mountains and provides the community with research-level facilities to observe the solar system.
Perhaps you can spot something mysterious heading towards Nevada while checking out Area 51.
Carson Hot Springs
Relax and soak your body in the healing waters of the Sierra/Rocky Mountain hot springs. The water from the hot springs is rich in minerals and contains no chemicals. This one is a must if you are going to visit Carson City.
There are many benefits of hot springs for your body, but you still have to be aware of some of the dangers surrounding the practice.
Comma Coffee
Try something that challenges the norm. Try a quirky coffee shop that might be a little haunted since it had been a mortuary for 80-years before now.
Hold your horses;  it is safe to say that the only lively spirits you would have to encounter at Comma Coffee are those of the guests. The Comma Coffee house has a mouthwatering menu, and you can watch a live Jazz performance every so often while you sip on a delectable cup of coffee.
Clown Motel
Now to continue your search for all that is weird and quirky in Carson City. Welcome to the bizarre world of the Clown Motel. The motel is everything you thought it would be, a clown-themed motel decorated with clown figurines and memorabilia.
Imagine waking up to the eerie sound of a clown's laughter, and you decide to leave the room only to see hundreds of figurines smirking in the dark. What a creep fest-so, make your booking for a night or two at the Clown Motel for an unparalleled experience.
Carson Valley
Venture into Carson Valley for an epic wildlife escapade. Nevada is home to more than half of the wild horses that roam the nation freely. You can get a glimpse of wild horses in the Fish Springs Habitat.
Carson Valley is also a well-known spot for birdwatchers as BirdLife International recognizes it as an IBA (Important Bird Area). It is home to several bird species such as Eagles, Hawks, Falcons, Owls, and more.
Carson City Scavenger Hunt
For something different and an exciting activity for everyone, especially with your family or friends. The Carson City Scavenger Hunt takes you on a puzzle-solving adventure through the city center. The 2-hour long hunt involves finding historical sites and landmarks.
Sand Harbor
The Sand Harbor is one of Lake Tahoe's beaches. The Sand Harbor is a great family-friendly choice for outdoor barbecues and water activities. Also one of the popular outdoor things to do in Carson City, Nevada.
Some of the activities are:
Kayaking
Boating and Fishing
Hiking
Swimming
Scuba Diving
Smashin' Good Times
Get rid of all your woes and stress at the Smashin' Good Times in Sparks. Sparks is about a 26-mile drive from Carson City. Plan a day trip with your friends or family and start smashing. The Smash room contains a bar, pool tables, and 8 Axe throwing lanes.
Quick Tip: Do this with a large group and make sure to book the Smash Room Experience ahead of time.
Washoe Lake State Park
The First inhabitants of Lake Tahoe and other parts of Nevada were the Washoans. The park got its name from the Washoe Tribe, who had previously hunted and gathered by Lake. Washoe Park has much to offer on land and water:
Camping sites
Fishing and Boating
Hiking
Picnicking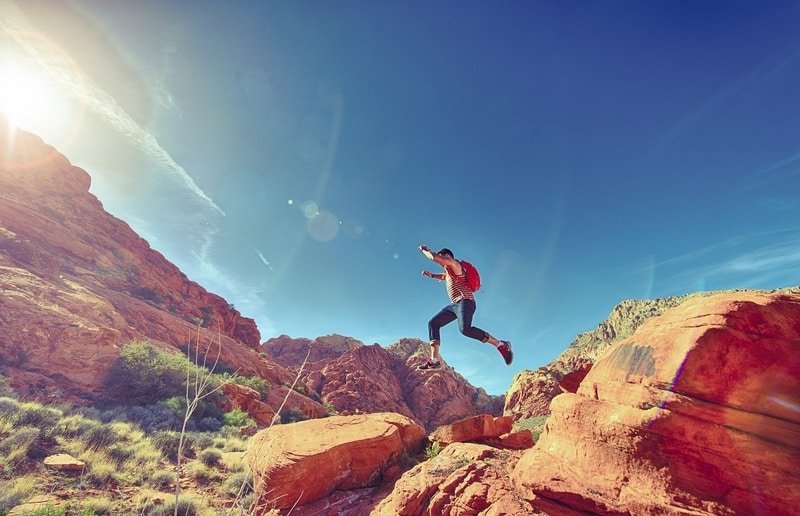 Fort Churchill State
It appears that Nevada is never short of Historical Sites. The well-preserved ruins served as a Fort to protect early settlers and guard mail that the Pony Express transported.
Visitors can walk designated trails to observe the ruins of Fort Churchill. If you want to prolong your time at this historical site, picnicking, camping, and birdwatching are some activities to do here.
Shoe Tree Brewing Company
The Shoe Tree Brewing Company is a bit of a mouthful, but  this will be a cool stop if you are a beer buff. The brewing company sits near the Carson hot springs, offering onsite tasting.
The 'Nevada Brewery of the year, 2021' winners boasts a selection of 168 beers. You really have to try their award-winning beer. The Shoe Horn Double, Sherbert Herbert, and the Cherry Godmother are some of their top beers.
Final Thoughts on What to Do in Carson City
When it comes to the top pick for things to do in Nevada is to take a visit to Sand Harbor. It is a picturesque sight- a pristine freshwater lake-front and blue Sierra mountains perched in the background. Apart from its beauty are all its amenities, perfect for the outdoorsy person.
After seeing all the things to do in Carson City, Nevada you might be convinced to ditch Sin City this time around and embrace a more peculiar road trip. Carson City is full of rich history and Old West charms-the type of place to humble your soul.