You will not be faulted for thinking that Nevada is a place for bright lights, gambling, and inebriated couples walking down the aisle on the Las Vegas Strip. While this is partly true, there is more to the bright and sunny state of Nevada than just Vegas.
The small town of Laughlin may not appear to be as vibrant as Las Vegas or New York, but it offers a unique vacation experience to those who will take the time to explore.
This post will tell you all about the fun things you can do in Laughlin Nevada.
Where Is Laughlin Nevada?
Laughlin is a small unincorporated resort town in Clark County, Nevada. It is situated on the banks of the mighty Colorado River. Laughlin also holds the status of a census-designated place.
The town is known for its warm and friendly people, and for having a waterfront. The town boasts the fun and thrill of nights out in Las Vegas with a more intimate community atmosphere. Laughlin offers the best of both worlds.
What To Do In Laughlin Nevada
Now that you know where Laughlin is you may be thinking, "What is there to do in Laughlin?". Well, there are a number of fun things to do in Laughlin, besides gambling and losing (or winning) at casinos.
Fun Laughlin attractions include water sports at Big Bend of the Colorado State Recreation Area, as well as hiking in the Grapevine Canyon and Spirit Mountain. The below are just some of the places to visit in Laughlin Nevada.
Water Activities In Laughlin – Big Bend Of The Colorado Recreation Area
If you consider yourself someone who loves spending time in water, you will enjoy your time at the Big Bend of the Colorado Recreation Area.
Big Bend of the Colorado Area is situated on 2 miles of the sandy shoreline of the Colorado River at the most southern tip of Nevada. Water activities at the park include boating, fishing, and swimming. You'll find that the river is clean and refreshingly cool all year round because it's downstream from the Davis Dam. The region features beautiful landforms and scenic vistas.
Other fun activities include picnics, bird-watching, hiking, and camping. While bird-watching you'll spot waterfowl and shorebirds such as hawks, quail, roadrunners, hummingbirds, doves and owls.
Hours: Park hours vary depending on the season, whereas the campground is always open on a first-come, first-served basis.
Entrance fees: Non-Nevada registered vehicles will pay $15 to enter, whereas Nevada registered cars will pay only $10.
Park fees: A boat launch will cost $25 for a non-Nevada registered vehicle and a Nevada registered vehicle will pay only $20.
If you'd like to camp at the park, you'll pay $25 per vehicle per night if you have a non-Nevada registered vehicle and $10 for sites with utilities provided. If you have a Nevada registered vehicle, you'll pay only $20 per vehicle per night and an additional $10 for the utilities.
If you'll be camping and using a boat, you'll pay $35 per night if you have a non-Nevada registered vehicle, whereas a Nevada registered vehicle owner will pay only $30 per night. Both types of vehicle owners can be expected to pay an additional $10 for sites with utilities provided.
If you're entering the park with a bicycle, you'll be expected to pay $2 per bike you enter with.
Don Laughlin's Classic Car Collection
Don Laughlin's Classic Car Collection is located at the Riverside Resort Hotel and Casino property in Laughlin. Car enthusiasts will love this historically-rich museum with its impressive collection of cars. You'll find an assortment of vehicles with over 80 exotic, rare, and historic rides in both sections of the exhibit areas.
The smaller exhibit can be found next to the main valet entrance of the resort, whereas the larger display is located in the Classic Auto Exhibition Hall. This is on the third floor of the south tower.
You'll find cars, motorcycles and trucks from every auto-era featured, so no matter your preferred era, you'll find a vehicle you like. Privately-owned vehicles on consignment can also be viewed at the Exhibition Hall, and qualified buyers can buy select vehicles.
The 30 000 square foot museum provides magnificent floor-to-ceiling views of the Colorado River below. If you'd like to retreat from the summer heat, then enjoy the beautiful scenery here.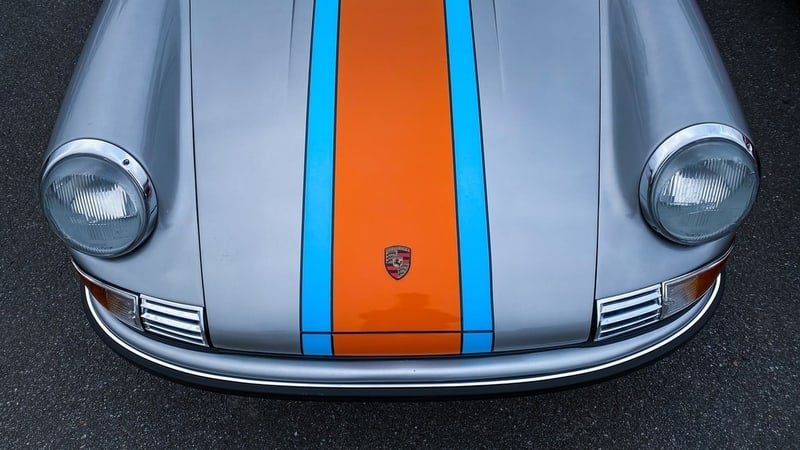 Cost: $2 general admission entry fee into the third-floor showroom. If you have a King of Club Players' Card, you'll be admitted to the third-floor showroom for free. Admission to the first floor is free.
Hours: The third-floor showroom is open from 9:00 AM to 8:15 PM from Monday through Thursday and on Sundays. On Fridays and Saturdays, it's open from 09:00 AM to 09:15 PM.
The first-floor classic car showroom hours are from 9:00 AM to 8:00 PM from Mondays through Thursdays. On Fridays and Saturdays, it's open from 9:00 AM to 9:00 PM. Lastly, it is open from 9:00 AM to 8:00 PM on Sundays.
River Boat Dinner Cruise by Laughlin River Tours
If you're looking for things to do in Laughlin at night, why not indulge yourself (and your friend or partner) in a relaxing boat cruise?
Board the Celebration River Boat and enjoy a two-hour sunset cruise while dining on freshly prepared meals. Treat your date to this evening cruise or have a fun gathering with friends.
The Celebration River Boat sunset cruise is operated 7 days a week by Laughlin River Tours and offers leisurely cruises down the well-known Colorado River. The 112-passenger boat is docked at the Aquarius Casino Resort boat dock.
The Celebration is fully climate controlled and has the following amenities; restrooms, air-conditioned cabins, a full-service bar, and a snack bar. The freshly-prepared meals, featured on the menu, include fresh catches and caters to all palates.
Cost: $52 per person. An additional fee of $7 is charged if you order their prime rib.
Availability of dinner cruise:
November to February: 5:00 PM – 7:00 PM.
March to October: 6:00 PM – 8:00 PM.
Their menu includes the following meals; Breast of Chicken Masala, Captain's Catch of the Day, Prime Rib of Beef, Pasta Tortellini, and vegan options upon request.
Grapevine Canyon and Spirit Mountain
Located just 5 miles outside of Laughlin, the Grapevine Canyon and Spirit Mountain can be found in the Bridge Canyon Wilderness Area. It is also partially located in Lake Mead National Recreation Area.
The mountainous region is considered a sacred area to members of the Yuman tribe and is referred to as their center of creation.
Grapevine Canyon is considered an easier hike than Spirit Mountain, so you may want to try it out first before you summit Spirit Mountain. You'll have to drive up Nevada Highway 163 for about 6 miles to the Christmas Tree Pass turnoff.
Then, follow the unpaved road for approximately 3 miles to a dirt road on your left. Once there, drive until the end of the road and park your vehicle. There will be a trail sign that directs you to the canyon and you can begin your hike.
Once you arrive at Grapevine Mountain and begin your hike, you'll see ancient petroglyph drawings on the rocks in the area. Hikers are advised not to touch or climb the rocks as doing so may damage the art left by the inhabitants over 800 years ago.
Spirit Mountain, also known as Newberry Peak, is visible when you look to your west. The mountain is a stunning sight, especially when the sun rises over the desert. It is said that every clear morning, the Spirit Mountain glows a vivid red for 2 hours. The mountain was listed on the National Register of Historic Places as a Traditional Cultural Property on 8 September, 1999.
The best time to hike the mountain is during late fall, winter, or early spring. This way you won't be affected by the high temperatures in the desert. The hike uphill is arduous and more difficult than that of Grapevine Canyon. Wear long trousers as rattlers are more prominent on warmer days. Remember to bring plenty of water with you so you don't get dehydrated.
Once you've reached the peak of the mountain, you'll be able to view Lake Mojave in all its splendor.
Are There Fun Things To Do In Laughlin Nevada?
Yes, there are fun things to do in this warm and friendly resort town. Although you can count gambling as one of the Laughlin activities you can partake in, there are alternative activities you can indulge in.
If you've been thinking about what to do in Laughlin this weekend, you'll no doubt have an idea of where to go after reading this post.
Wondering what to do next? Consider going on an Area 51 tour that is sure to prove rather interesting.
Last updated on August 15th, 2023 at 08:25 pm