The French Quarter, also known as the Vieux Carré, is a pulsing hub of culture, history, adventure, and magic. Here you will hear jazz whilst passing fortune-tellers on your way to inspect the steamboats at the pier. Beware the haunted homes of mass murderers while you make your way.
Intrigued? So were we, that's why we've compiled a list of things to do in the French Quarter. With this, you won't miss any of the thrills that the Crown Jewel of New Orleans has to offer.
New Orleans French Quarter Things to Do
The Vieux Carré provides an abundance of experiences for adventure-seekers. During light hours, culinary delights, serene voyages, and historic tours will pack your itinerary, but as the light gives way to the dark, so does the Quarter's serenity give way to its wild side.
We've ordered our list of what to do in the French Quarter with this in mind, so get ready for a rollercoaster of adventure.
Things to do in the French Quarter During the Day
At any time, the things you can do in the French Quarter will undoubtedly find you. Everywhere something will lure you in and invite you to experience a moment of magic and entertainment, be it street musicians busking on the sidewalk or break dancers flipping in the park. Should you desire a full-proof itinerary, here are our suggestions for a smashing adventure.
Take a Tour
Learn more about the Quarter's history with a New Orleans Carriage Tour. These tours pack in historical education, entertainment, and comfort. It's a great way to get the lay of the land.
Apart from historical trips, there are also food and drink tours. These tours will take you to the well-known as well as the hidden. A fun way to gobble up all the goodness without the sedentary guilt.
Hop Onto a Steamboat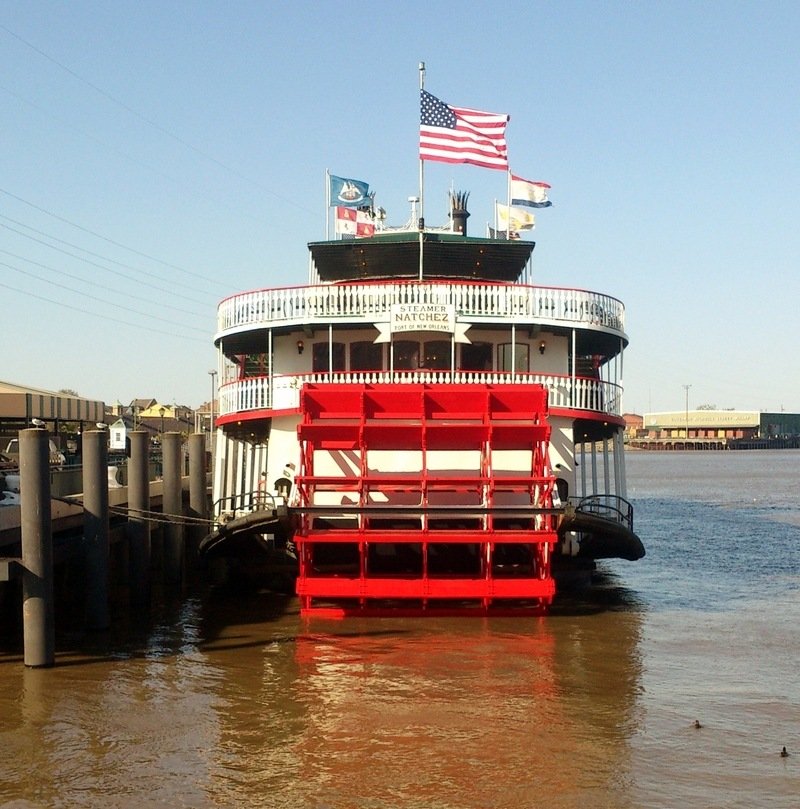 See the French Quarter from an entirely different angle – on a steamboat paddling down the Mississippi River. This unique experience puts you on a multilevel boat, cruising to the creations of live jazz performers. These cruises entertain, educate, and offer Creole cuisines.
Go to the Theater
Le Petit Théâtre du Vieux Carré a.k.a. The Little Theater of the Old Square is one of the longest-running theaters in the USA. It has a colorful history, rising from being a collection of actors in a drawing-room in 1916, to being the establishment it is today.
Expand your Cooking
Want to learn how to make New Orleans classics? One of the fun things to do in the French Quarter New Orleans is to immerse yourself in a culinary experience and in these cooking classes hosted by local chefs, you will learn, see, smell and taste what gives New Orleans cooking its pizzazz.
Peruse the French Market
Be it shopping for memorabilia or fresh groceries, you can find it at the French Market above Jackson Square. This historically rich trading hub boasts daily flea markets and bi-weekly farmers markets.
Visit "Must See" Restaurants and Bars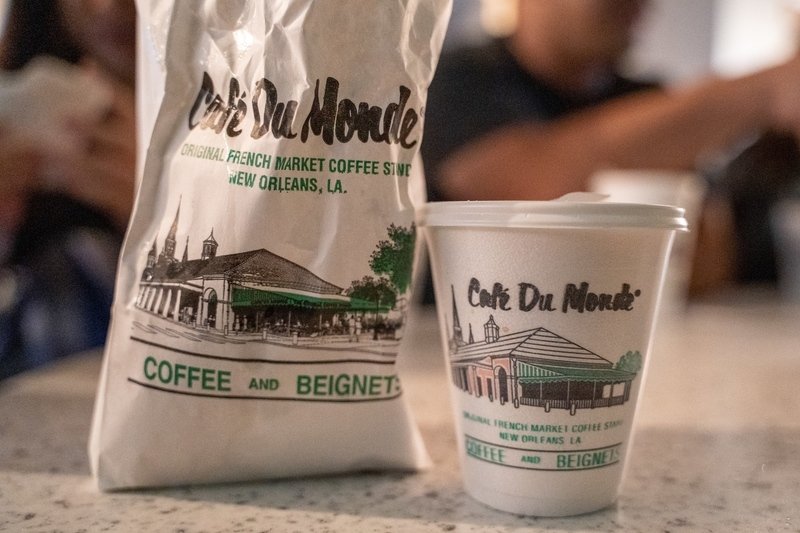 To completely understand Vieux Carré, you have to taste its culture. For daytime feasting, here are a few suggestions:
1.    Café Du Monde ($)
Specializing in beignets and coffee, this café has been around since 1862 and is often listed as a NOLA Must-See.
2.    Old Absinthe House ($)
This rustic, 200-year-old bar welcomes in the bustling energies of the French Quarter.
3.    Court of Two Sisters ($$$$)
NOLA's only live jazz brunch buffet with over 60 delicacies to experience.
4.    The Carousel Bar ($$)
A rotating bar shaped like a carousel – located in Hotel Monteleone. Tip: It's quite popular, so snap your pics before it opens at 11am.
5.    Coop's Place ($$)
This rustic, albeit strange-looking restaurant fuses Cajun and Creole flavors. Their rabbit jambalaya is said to be quite the experience.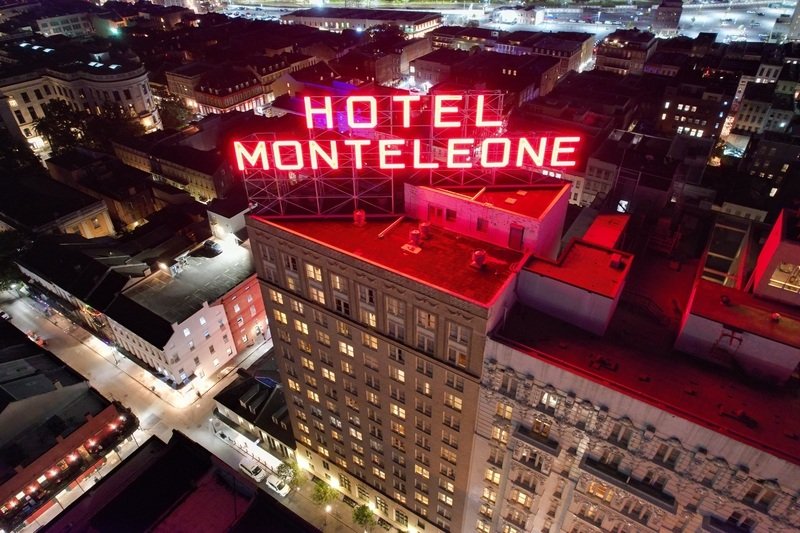 Things to do in the French Quarter at Night:
As the light-hours pass and the sun has gone under, a new kind of pulse beats. The evening energy in the French Quarter is electric as neon signs beckon you for a drink; or is the buzz you're sensing due to the ghost sitting right next to you?
Brave an Evening Tour
These walks vary between Voodoo tours, ghost busting, vampire hunting, and true crime. You'll see locations such as the home of the infamous Madame LaLaurie, the Lafayette cemetery, and even some haunted bars.
Escape (The) Room
At the heart of the French Quarter is the game phenomenon, Escape Room. As it runs until midnight, this adventure will be a great addition to your list of thrills for the evening.
Tip: For some extra punch, schedule this experience after you've done one of the evening tours. It should add to the ambiance quite nicely.
Dine on the Water
Enjoy dinner onboard one of New Orleans' dinner cruises, soak in the city skyline, and be serenaded by the likes of Grammy-nominated Dukes of Dixieland jazz trio. The boat's decks, engine room, and bars are open during the voyage to add to your adventure.
Nighttime D&D (Dine and Drink)
Should you choose to have your gastronomic experience on land, here are a few suggestions:
1.    Pat O'Brian's ($$)
Originally a speakeasy when Prohibition was still a thing, this Irish-influenced tavern is home to the famous Hurricane cocktail.
2.    Palm Court Jazz Café ($$)
Enjoy traditional NOLA cuisines while listening to live jazz.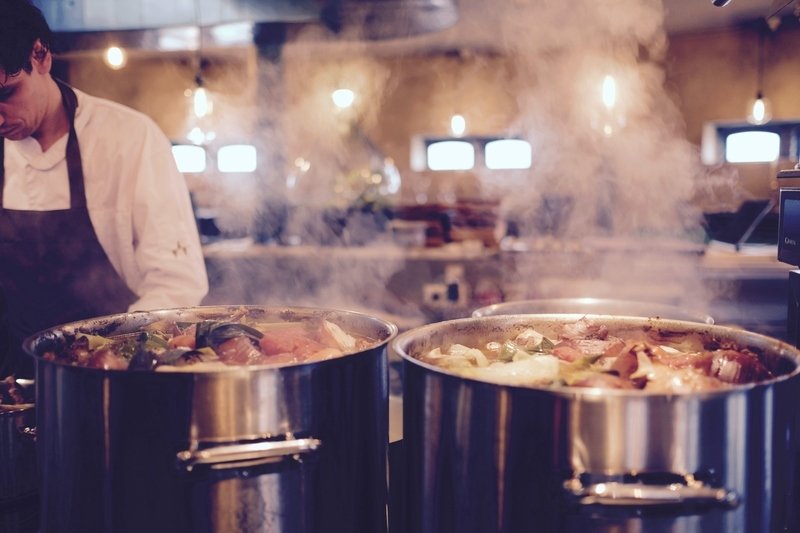 3.    Gumbo Shop ($$)
The consecutive winner of the Best Gumbo in New Orleans accolade since 1999.
4.    Jewel of the South ($$$$)
A classic NOLA tavern reimagined with an award-winning cocktail program.
5.    Port of Call ($)
Starting as a steakhouse in 1963, these meat-masters have been awarded The Best Burger in the City.
New Orleans French Quarter Attractions
There are a ton of attractions in the French Quarter of New Orleans. Nearly every building has a history. It all started with French Colonialists in the early 1700's, got burnt down in a great fire in 1788 (twice) and was reconstructed by the Spanish early 1800.
Jackson Square
Considered the central plaza of the French Quarter, Jackson Square's history can be traced back to the very beginning of the settlement. In 1721-1722, French colonialists designed a military-style fort with a central square, Place d'Armes. Baroness Pontalba initiated the square's redesign in 1814, shaping it into the picturesque garden it is today.
There is quite a bit happening at the square, so take your time to make the rounds. You'll find fortune tellers, street performers, and local artists displaying their creations.
Tip: The French Market, St. Louis Cathedral, the Cabildo, and the Presbytére are close by.
St. Louis Cathedral
The history of the cathedral mirrors that of the French Quarter. The cathedral's origin dates back to 1721-1722, but all were destroyed during the great fire of 1788. Over the span of six years, the calamity's rubble was removed and a new place of worship was constructed in its stead, opening its doors on Christmas Eve, 1794.
The visiting hours to the cathedral are between 9am and 4pm with a daily mass held at 12:05 pm should you wish to attend.
Williams Research Center
This museum and research facility is devoted to the discovery and preservation of New Orleans and Louisiana culture and history. Documents and photographs cover the halls, portraying the progression of the cultures of these states.
New Orleans Jazz National Historical Park
The NOJNHP educates on the birth and development of jazz and often displays performances, lectures, and films at the park. We advise that you take a peek at their online schedule for upcoming events.
Tip: The lectures can range for about an hour, so keep hydration on hand. They are quite worth it though.
Bottom of the Cup Tea Room
Enjoy a relaxing cup of tea with a message about your future at this quaint psychic cafe. Bottom of the Cup offers a great atmosphere with a wide variety of tea blends and reading options, from tarot to tea leaves and crystal balls in between.
The service is friendly and simply going for a zen tea blend will be enough to encourage your return.
To Note: The psychic art is organic and intuitive, so take your reading with a pinch of salt, or rather a sip of tea.
HEX: Old World Witchery
A shop run by the witches, for the witches (and anyone looking for some magical boosters). Here you can find charms and spell-candles for any magical need and desire. They have talented psychics on hand and even feature an altar where you can place offerings and send up a prayer. Should you be into woo-woo, this locale comes highly recommended.

Bloody Mary New Orleans Haunted Museum & Voodoo Shop
This museum operates during the day, but we've placed it in the nighttime section because of their evening ghost hunts. Explore a 200-year-old haunted house and its 13 ghosts alongside professional ghostbusters.
Intuitions
Celebrity psychic, reiki healer, voodoo priestess, and master of the magical arts, Catherina Williams invites you to connect with the divine and receive guidance on your path. She has five decades of experience under her belt and is also the record holder for the world's largest voodoo doll.
House of Blues
A concert venue hosting a myriad of performances from rock bands, burlesque bonanzas, and drag shows. A bar and restaurant also feature, serving Southern-inspired creations.
Wrapping Up New Orleans French Quarter Activities
The French Quarter offers excitement, mystery, mysticism, and mucho grande experiences. There's so much to do that you wouldn't want to call it a night, from music to magic, from carriage to cruise.
With our suggestions, you're equipped with the guidance you need to make your experience in Vieux Carré unforgettable.
Should you wish to explore other exciting locales for your spring getaway in the USA, here are a few suggestions.