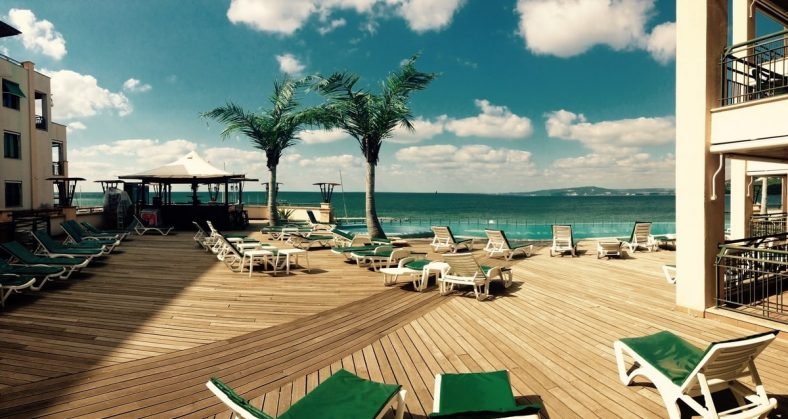 Warm Places to Visit in December in USA | Summer Vacations
The year is winding down and the last thing you need is another winter wonderland-themed Christmas. Besides, after being stuck in the house for most of the year you might already be turning into Frosty the Snowman. So, here's an idea – heat things up this December instead.
Now before you shut it down, we understand your hesitations. You can't afford to travel to the South of France this year, you're not quite ready to travel abroad yet, and what about the kids? Well, who said anything about going across the pond, when all the summer fun is right here in the United States?
With fifty states, how could you not think of the homeland first? And with that in mind, there are dozens of warm destinations for December to choose from that are safe and budget-friendly for you and the whole family.
By the end of reading this guide, you'll be filling up your suitcases with bikinis, shorts, and floaties for the pool because the agenda for this December is all about sunbathing on the seashore.
Best States to Visit in December in USA
'It's the most wonderful time of the year', right? So why not get into the Christmas spirit by visiting some of the best warm-weather places around the US. If you're prone to frying like an egg in the heat, don't panic, these are the coolest hot spots guaranteed.
California
Let's be honest, this was the first place you thought of when you started this search. The West Coast is definitely where you want to be to soak in some sunshine over the winter break. California state has a lot to offer around this time of year and with the warm weather in December, you'll never run out of outdoor activities to do.
For those of you who prefer the road less travelled, taking a trip to Joshua Tree National Park is a great way for the whole family to explore hiking trails and do some rock climbing.
If you're more of a Surf and (less)Turf type of individual, places like San Diego and Palm Springs will be your sweet spot. During this time of year, the two beach fronts are the perfect temperature to relax at and are less crowded with tourists. While in Los Angeles, there might be swarms of people but there is so much to see and do. Like, visit downtown LA Grand Central Market and Hollywood Boulevard.
Florida
How could we talk about sunshine without mentioning the 'Sunshine State'? Florida State is a warm place to visit all year round and in December, it's no different. In fact, winter is the perfect time to visit the state.
Florida is home to some of North America's most beautiful beaches, so you might want to roll out a beach towel on the white, soft shores of Miami, St Petersburg or Honeymoon Island State Park.
If you are looking to sightsee, immerse yourself in the arts and learn how to Salsa in the heat of the night, Miami is the place to be. Honeymoon Island State Park, on the other hand, is perfect for the crowds who enjoy their arts and culture with a dash of fauna and flora. While the beaches of St Petersburg are a prime location for some dolphin spotting.
Louisiana
This is one of the most popular states all around the world, let alone in the US. Louisiana is home to one of the coolest places to be, New Orleans. Known for its influences in Jazz music and good comfort food, New Orleans had to make the list.
New Orleans caters to introverts, extroverts, and ambiverts in the winter season. Sure, days are shorter this time of year but there is still plenty to do. Get a lesson in NOLA history and tour the Mississippi River on a steamboat. Or if you're in the mood to call on the spirits, you can visit the infinite number of cemeteries or Tarot card readers along the French Quarter.
The nightlife in this city is no less vibrant than the streets of New York City. New Orleans has many jazz bars and an LGBTQ+ district with clubs that go from dusk till dawn. Don't worry though, their Beignets will save you from your morning hangover.
Arizona
Away from the beaches and the swamps, Arizona State is another warm-weather destination that gives Christmas cheer even in the sun. Their Lights of the World Festival in Phoenix might bring a tear to your eye, as the festival is heavily inspired by the Lantern Festivals in China.
You can also bring the kids along to the Desert Botanical Gardens for the Las Noches de las Luminarias. There are over 8,000 lanterns placed around the gardens all accompanied by fun carnival rides, games and live performances.
The temperature tends to drop in the desert once the sun sets. It's a good idea to bring along that Reindeer sweater your granny gifted you for when the chill starts to sets in.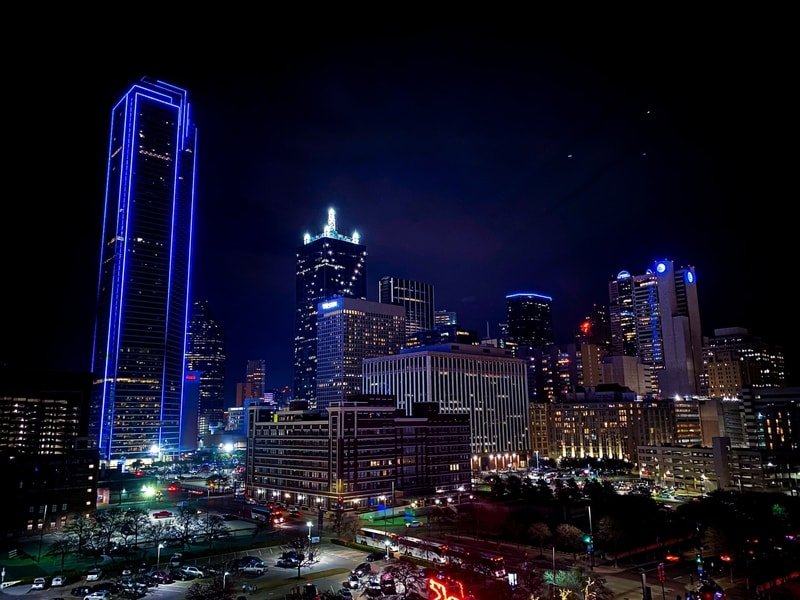 Texas
It's true what they say, everything is bigger in Texas and in this case – also the warmest place in December. In Dallas, there is an abundance of festivities to keep you occupied during December. Wine tasting is a fan favorite activity amongst the adults, while Dallas has an array of museums and steakhouse restaurants to try for the whole family.
Houston, Texas is another gem to visit in December and how could you not visit the 4th largest city in the US? This bustling city has the notorious Space Centre, the Houston Aquarium and the Houston Zoo. You also can't miss witnessing the gigantic Christmas Tree lighting that illuminates all of Herman Square in front of the City Hall.
Warm Winter Vacation
If those warm cities weren't quite hot enough for you – we get it. You're the type of person that is looking for a warm getaway, not just a couple of Havana-inspired nights, right? Lucky for you, the below warm vacation spots are so top tier that you may have forgotten they're on U.S soil.
Hawaii
Your budget might have been cut for a trip to Bali but Hawaii is sure to give you that same (if not better) island feeling.
Whether you choose the mainland of Hawaii or its surrounding islands, the possibilities of being bored and cold here are none. Holidaying in Hawaii in December could include seeing the Honolulu City Lights Festival, which is all month long and packed with loads of parades, good food and family fun activities.
In Oahu, you could learn to kayak or surf – the Banzai Beach is full of surfer pros, amateurs and onlookers. Kauai, Hawaii is known as the Garden Isle. A perfect place for adventure, snorkelling, hiking, whale watching or ziplining if you dare.
Puerto Rico
If your favorite season is summer, why not go to where it is hot in December? Puerto Rico, baby!
Although this beautiful island is still recovering from the hurricane, don't rule out this vacation spot just yet. With many of its beaches, history and a couple of Parrandas (Puerto Rican carolers) here and there, Puerto Rico is the ideal US December spot.
Disney World Orlando Florida
This one is for the kids (or for a kid at heart). Christmas time is a magical time of year so take a magic carpet ride to a place full of adventure -Disney World.
During December, Disney World draws in a smaller crowd and that just means more fun for you. Shorter lines for theme park rides and endless thrills for delicious food at the Epcot International Festival of the Holidays. We don't recommend these in close succession, try to pace yourself, if you get what we're saying.
Las Vegas
You've worked hard all year, but Las Vegas will definitely have you playing even harder. Sin City is where you can see more than Christmas lights being lit. Take a stroll and bask in the sparkle and twinkle of lights on the Las Vegas strip or on the onesie of an Elvis Presley impersonator.
This warm city in December is a no judgement zone, so if you're in Las Vegas to actually see Celine Dion live in concert we totally understand. A warm Christmas in this city can quickly turn into a hot New Years Eve, so don't be too quick to leave Nevada. But remember, 'what happens in Vegas, stays in Vegas'.
It's An All-American December
If spending Christmas in the sun sounds like an inviting concept or unfamiliar territory, it will still be all American. With a U.S based December, there is less admin to be done. No need to renew your passport and no need to take an extra Maths class to calculate the exchange rate. Consider it something like a Christmas staycation but without the Eggnog.
So, what do you say? Get booked and stay busy in any of these warm cities and places in the U.S in December and you won't regret having another season of summer instead of clearing the snow-filled driveway this year.