Whale Watching in Cape Town
Cape Town arguably has some of the best whale watching in the world! Pair that with the unparalleled surrounding natural beauty of this scenic, special country and you have an unforgettable experience lined up.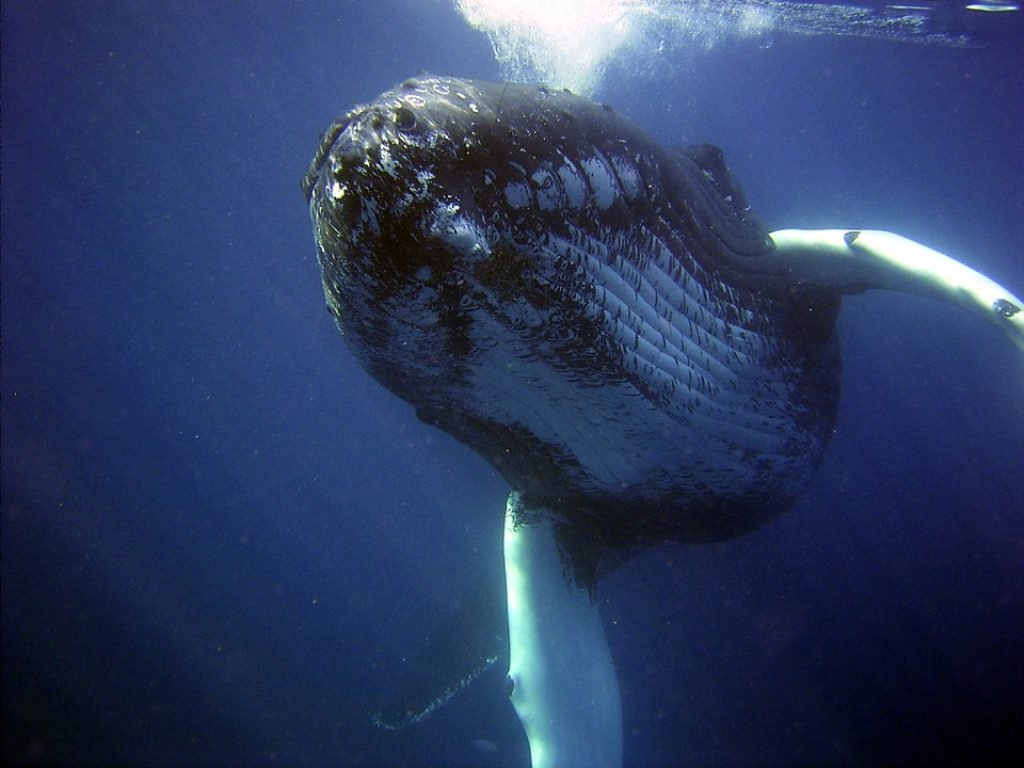 Let's say we forget the famous Big 5 by land (just for now) and take a moment to appreciate the other famous five, the Marine Big 5. Delve deep beneath the azure blue surface, off the coast of Cape Town, and the expansive Serengeti of the Seas lies in wait to be discovered.
Apart from the spectacular whale watching near cape town, you are also very likely to spot sharks, seals, penguins, and dolphins too.
Cape Town Whale Watching Tours, Options and Pricing
When it comes to whale watching tours, Cape Town has some of the very best sea safaris, Big 5 boats and opportunities on offer to see whales up close.
Types Of Whales
The species that you are most likely to spot while whale watching in Cape Town, South Africa, is the Southern Right Whale, spy hopping at you from the depths beneath on their annual migration. It's also the best place to see Humpback whales, with their knobbly bodies and playful acrobatic breaching above the water's surface.
When To Whale Watch: Cape Town Seasons
Just as locals notoriously operate on Cape Town time, so too do these majestic gentle giants work on their own rather specific schedule, so plan your whale watching expedition accordingly if you want to see a whale or two for sure.
When is whale season exactly? The hoopla kicks off with whale watching in July, running over a few months, with the last chance to catch a spot of whale watching in November. The occasional sighting will occur just before and after this time too.
Where To See Whales:
Some of the best places to see whales lie along the aptly named Cape Whale Coast. The top whale locations include:
Walker Bay
Hermanus
Gansbaai
Shark Alley
Dyer Island
The Best Whale Locations
The journey itself as you head along the Cape south coast from Cape Town to Hermanus is worthy of a mention.
Travelling through apple country via Sir Lowry's Pass watch as the scenery shapeshifts from cityscapes to breathtaking, rolling mountain shapes, or cruise along the captivating coastline from Gordon's Bay.
Reaching the heart, and start, of whale watching country will take no more than a two hours' drive from central Cape Town, but is an activity best accomplished at a slower pace. So take some time to stop and smell the roses, or be it apple blossoms in this case.
Walker Bay South Africa
Walker Bay forms the greater area that lies on the south-western part of the Western Cape between False Bay and the Cape Agulhas, including in it both Hermanus and Gansbaai on its shores.
Apart from the spectacular vantage points from which to view the influx of migrating whales through the coastal waters, a burgeoning wine region also awaits in the Hemel-en-Aarde Valley.
Whale Watching and Old Harbour Museum Private Tour (Full-day)
Watch Cape Town drift off and fall away as you head over the famed Sir Lowry's Pass on route to Hermanus via apple country, less than two hours away.
Take in the surrounds and enjoy an afternoon stretch and wine tasting at Hamilton Russell Vineyards, where you will learn more about the history of the vineyards as established in 1981 and about the Hamilton Russell Vineyards terroir.
Walker Bay is the perfect spot for land-based whale watching, for those who don't have the sturdiest of 'sea legs'.
The final crowning jewel of this full-day tour? A leisurely cruise along the scenic coastal route on departure from Hermanus, which sees you travel from Cape Hangklip through to Gordon's Bay. This winding meander promises to take your breath away.
Duration:
Approximately 9 hours
Languages:
Live guide in English
Highlights:
Superb views and land-based whale-watching in Walker Bay
Sit back and enjoy the scenic coastal drive
Return transfers
Onboard Wifi
Wine tasting
Bottled Water
Hermanus South Africa
Whale Watching Boat Trip and Wine Tasting Private Tour (Full-day)
The Cape Peninsula calls as you depart from central Cape Town for a full-day of whale watching and wine just less than two hours away.
Get up close and personal with Southern Right Whales by boat on their annual migration between May to December. Sturdy your sea legs back on dry land with a wine tasting and a spot of lunch in Hermanus.
Complete the day with an awe-inspiring scenic drive along the Cape Peninsula.
Duration
Approximately 9 hours
Languages
Live guide in English, Spanish, French, German, Portuguese and Russian
Highlights
Enjoy wine tasting and lunch in Hermanus
Spot Southern Right Whales by boat
Sit back and enjoy the scenic coastal drive
Return transfers by 4WD SUV
Guide
Wine tasting
Boat tour
Whale Watching Cruise (Full-day)
This one is for the early birds! Hop into your shared shuttle and start the morning drive of just under two hours bright and early, destination: Hermanus.
Meander through the apple growing districts of Elgin and Grabouw before arriving in the whale watching capital for your boat tour briefing. Inspect Southern Right Whales close-up on a 2-3 hour boat cruise.
Arrive back in Cape Town in time to enjoy the remainder of the afternoon.
Duration
Approximately 10 hours
Languages
Live guide in English
Highlights
Spot Southern Right Whales by boat
Sit back and enjoy the scenic coastal drive
Return transfers
Guide
Bottled water
Boat tour
Winelands and Cape Whale Route 2-Day Tour
Your two-day journey begins with a pick-up in Cape Town by luxury minivan, heading in the direction of the Overberg region.
Méthode Cap Classique and wine tastings lie in wait for your arrival at an array of top wineries in Stellenbosch. You will also get to enjoy a wine and chocolate pairing and a biltong and wine tasting on the day if your taste buds dare.
Forward to Franschhoek where the French charm oozes from street side cafes, restaurants and boutique stores. Wander the streets for a while before moving on to the famed Cape Agulhas for an overnight stay.
Discover the Marine Big 5 on a whale watching cruise (June to November) or if you are after more of an adrenaline-inducing activity, paddle out into the deep blue sea on a sea kayak. Still want more? Stretch your legs on a stroll along the cliffs of Hermanus with its breathtaking views and one of the best places to see whales.
Betty's Bay is home to the Stony Point Penguin colony and the next stop on the tour before returning back to Cape Town. Watch from the boardwalk as African penguins play and go about their day amongst the coastal shrub of the reserve.
Cruise along the scenic Cape Peninsula before arriving back in Cape Town.
Duration
2 Days
Languages
Live guide in English
Highlights
Journey to the Southernmost tip of Africa
Spot Southern Right Whales by boat or sea kayak
Stroll alongside the cliffs of Hermanus
Meet African penguins at Stony Point
Return transfers in luxury vehicle
Guide
1 Night Accommodation
Wine tastings
Chocolate pairing
Entrance to the Penguin Reserve
1 Breakfast
Lunch, dinner or drinks
Wine and biltong pairing
Optional sea kayak or whale watching cruise
Gansbaai South Africa
Most renowned for shark-cage diving, Gansbaai too shares its waters with the Marine Big 5. With an unspoilt coastline and an excellent location for whale watching near Cape Town, wonderful opportunities abound in Gansbaai.
Gansbaai and Whale Watching Tour (Full-day)
Dotted by Gordon's Bay, Pringle Bay, and Betty's Bay, the short coastal drive from central Cape Town is an experience in its own right.
Walk (or should we say waddle) with the vast numbers of African penguins at Stony Point Nature Reserve in Betty's Bay, while browsing the remnants of the historic Waaygat Whaling Station on which the colony is situated. Alternatively, stroll amongst the fynbos at Harold Porter National Botanical Garden.
Pass through Hermanus on route to Gansbaai, landing at the quaint coastal village of De Kelders for cliff-side land-based whale watching. Hop in a purpose-built boat down below and hit the waters for 2 hours to meet Southern Right Whales up close.
Stop for lunch and browse the market stalls on the way back through Hermanus, but save a little space for a treat from Peregrine Farm Stall on the way home.
Duration
1 Day
Languages
Live guide in English
Highlights
Journey to the Southernmost tip of Africa
Spot Southern Right Whales by boat or sea kayak
Stroll alongside the cliffs of Hermanus
Meet African penguins at Stony Point
Return transfers
Guide
Entrance costs
Dyer Island South Africa
Home to an abundance of bird species and around 60,000 Cape Fur seals on the nearby Geyser Rock, Dyer Island Nature Reserve is regarded worldwide as an Important Bird Area (IBA) and an important national bird conservation site.
Shark Alley channels adjacent to Geyser Rock and attracts a dense population of Great White Sharks in its waters, as well as the Bay, forming an important ecosystem and breeding ground for Southern Right Whales.
Gansbaai Marine Big 5 Tour
After being picked up in central Cape Town, ease into relax mode on the 2.5 hour drive and get ready for a day of adventure like no other.
A hot beverage and muffin await at your safety briefing in Gansbaai. Strap on some safety gear and stroll down to the harbour to board the whale-watching boat, with its 5-star service and observation deck.
Maximise the experience and spot whales, sharks, seals, penguins, and dolphins while cruising for 2-hours around the Dyer Island ecosystem. Admire the vast array of seabirds and seals while a Marine Biologist is on hand to share a wealth of knowledge on the inhabitants of the area.
The day is not yet over with one more stop in store! Visit the African Penguin and Seabird Sanctuary for an educational tour of the rehabilitation center.
Duration
Approximately 8 hours
Languages
Live guide in English
Highlights
Spot the array of marine and birdlife at Dyer Island ecosystem
Enjoy an educational tour by boat with a Marine Biologist
Visit the African Penguin and Seabird Sanctuary
Return transfers
Welcome Coffee/tea and muffins
Lunch
Safety briefing and debrief
Life-jackets and wet weather gear provided
Guide
African Penguin and Seabird Sanctuary entrance costs
Souvenirs
Additional meals
Trip footage