Unique Things to Do in New England
New England is a very special area of the USA. As one of the earliest settled spots in America, the fledgling British colonies dubbed themselves the United Colonies of New England. Some 370 years later, the name has stayed with the region, and now comprises the states of Vermont, Massachusetts, New Hampshire, Rhode Island, Maine, and Connecticut.
Today, New England is known for its history (especially in cities like Boston & Providence), the delicious seafood, the comforting lighthouses, its cold winters, and its glorious autumn foliage. Indeed, any visit should include classic New England delights and sites. But, perhaps you're in search of something a bit different. If so, your New England tour demands a unique itinerary. Well, never fear. I've got a list of unique things to do in New England that will ensure your visit is unlike any other. So, whether you need a New England road trip itinerary, or a travel to-do list, I've got you covered. 
Head to the Berkshires on a Day Trip
It's true that The Berkshires region is some three hours away from New England, but I highly recommend visiting the destination. Better yet, make it a day trip by booking a place to stay in Berkshires so you can see the region from A to Z.
Top of the list of unique things to do here is to visit the Hancock Shaker Village, which will take you back in time with artefacts and crafts used by and belonging to the members of the Hancock Shaker religion. Today it's been turned into a farm, so you'll also see a few creatures.
Another unique attraction is the Schantz Galleries Contemporary Glass, which is an art gallery unlike any other as they showcase unique glass works instead of the usual paintings and sculptures. Finally, see some makeshift sculptures made from scraps and insanely creative signs created by Tom Fiorini at the Tom Fiorini Sculpture Yard.
Visit a Hidden Castle Ruin in New Hampshire
In the forest of New Hampshire is an intriguing ruin that resembles an ancient castle. It's actually not too hard to find, just off of an easy-access hiking path, but stuck there amidst the trees it looks like a forgotten relic. This is known as Madame Sherri's Castle, and it is all that is left of the grand home of an eccentric woman known as Madame Sherri. Rumour has it she once hosted lavish parties, inviting friends and guests from all over. Today, the sweeping stone staircase can remind one of the grandeur of the past.
View this post on Instagram
Wander Through a Flavor Graveyard
Some of the best ice cream in the world comes from New England. Okay, I may be biased, but Ben & Jerry's is a household name, and it is a Vermont icon. In Waterbury, Vermont, you can tour the Ben & Jerry's factory, which is tons of fun (and includes a free sample at the end, YES!) But the most unique part of the visit is the Flavor Graveyard. Set on a scenic hill a short walk from the factory, the graveyard pays homage to flavors past. Some flavors, like Peanut Butter & Jelly, were more obvious bombs, but why they retired Creme Brulee I'll never know! Definitely one of the most unique things to do in New England!
Walk Through a Giant Globe
There's a lot of fun things to do in Boston, but after you've walked the Freedom Trail, done the Duck Tour, and visited the Cheers bar, why not do something a little different—AND travel themed? At the Mary Baker Eddy Library, you can walk inside a 3-story stained glass world globe. It's sure to be a magical moment for the wanderer inside you!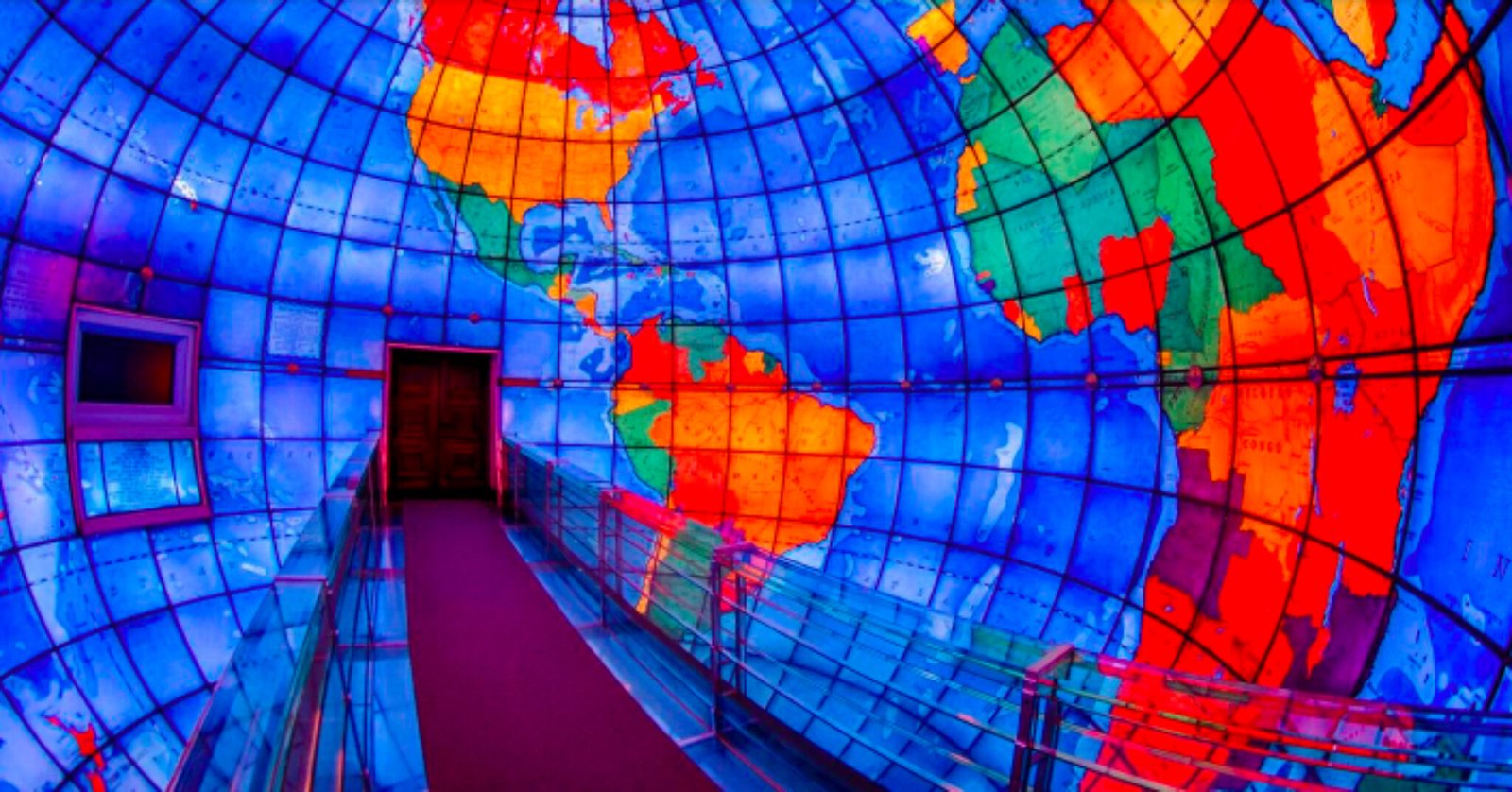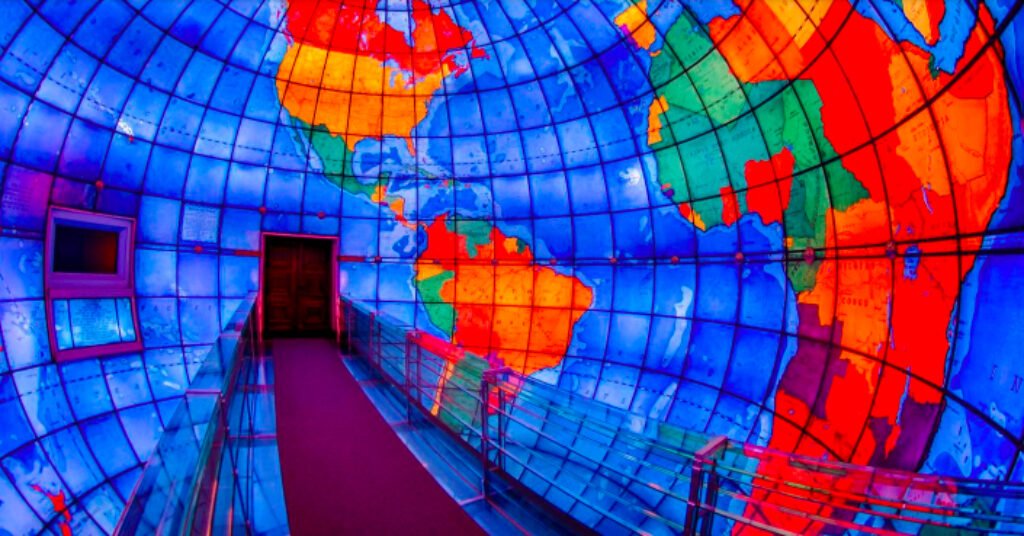 Bike & Drink -Not at the Same Time
All of the New England states are amazing for craft beer. If you like porters, IPAs, and experimental brews of all kinds, New England will be perfect for you. Aside from brewery tours, why not combine your love of ale with a bike ride? Vermont has some amazing bike & brew tours that take you on a scenic itinerary and end the day with pints. Sounds like the perfect day.
READ MORE: Why You Need to Visit This Park in Utah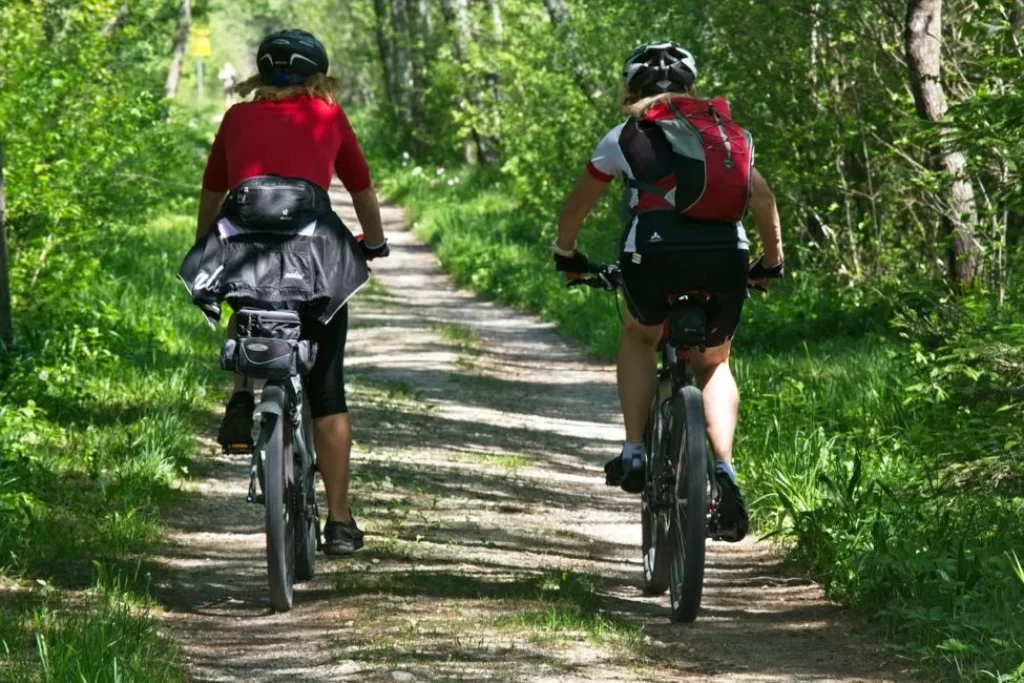 Go on a Moose Tour
As you drive through New England, you'll see plenty of road signs letting you know moose might be in the area. But unless you wake up with the sun, you're unlikely to see one during your visit. You could change that, though, with a moose watching tour! In Maine, where the moose are most abundant, you can hop on a guided outing that will give you a great chance to spot a moose in its natural habitat.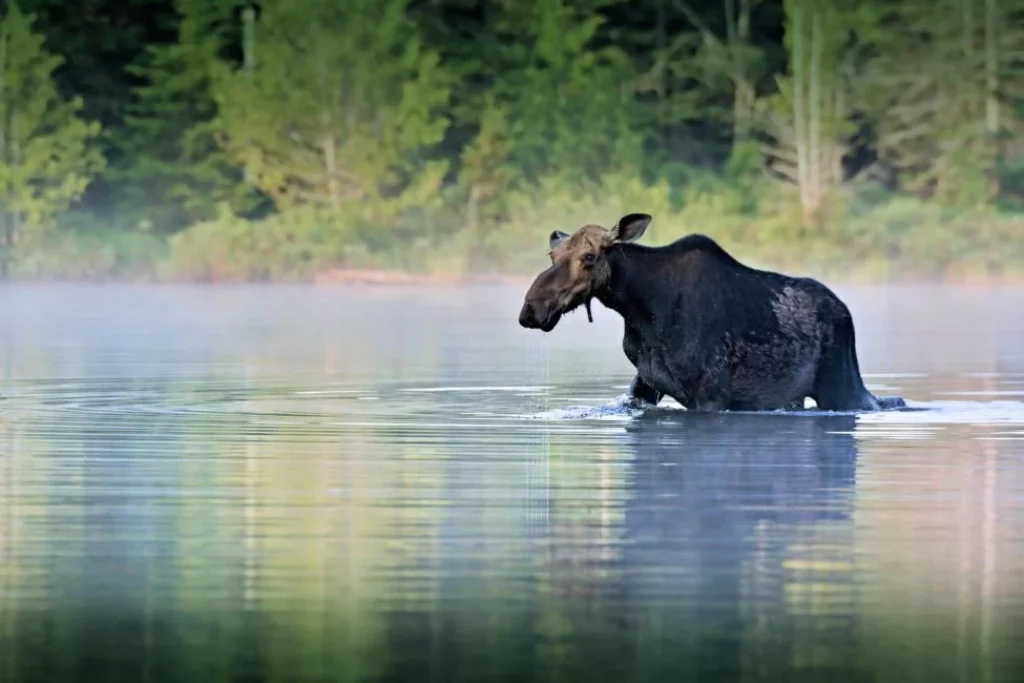 Take a Train to the Top of a Mountain
Why climb to the top of the tallest peak in the Northeast (New Hampshire's Mount Washington) when you can take a TRAIN up there! The Mt. Washington Cog Railway is what you're looking for: a 3 hour round trip ride that is quite unique (and perhaps even a bit unnerving). This is definitely a top attraction in New Hampshire.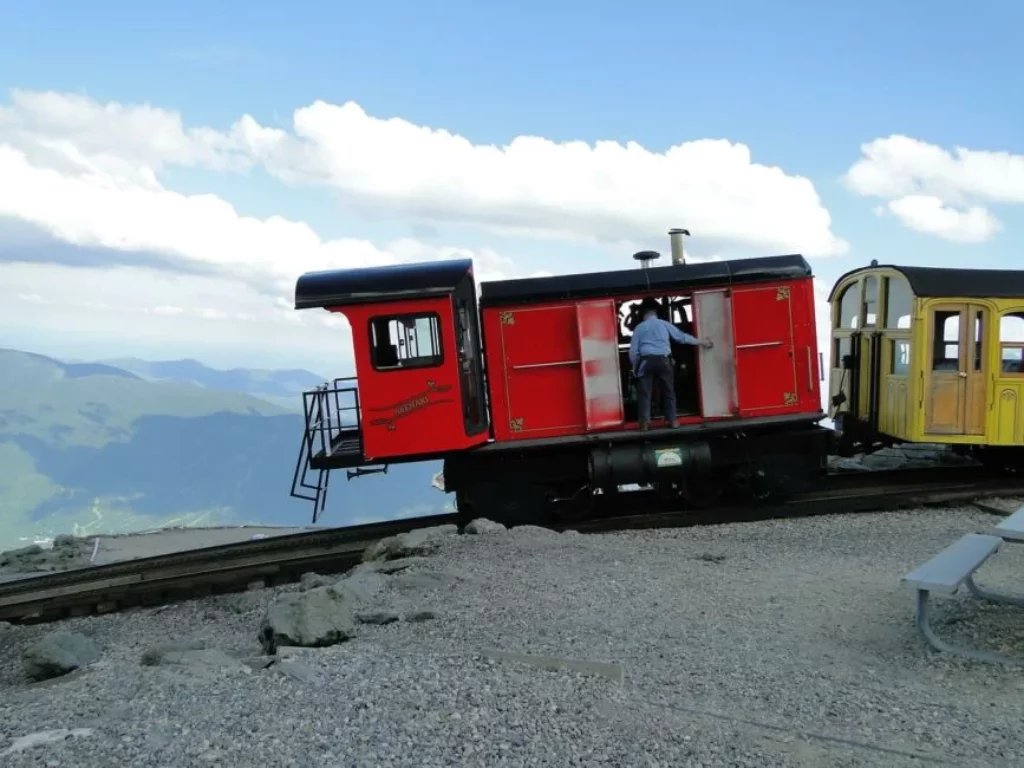 Stay in a Crazy Cool Accommodation
Hotels and B&Bs are for everyone else—unique accommodation is for you! One fun thing to do in the region is to stay at one of the many awesome AirBnBs we've got. You could stay in an off-the-grid treehouse, a castle, or even sleep in a lighthouse on the coast. Whatever your dream lodging is, New England probably has it! Take a look at our list of unique New England vacation rentals to see the sweetest AirBnbs around.
Visit the Swiss Village
A series of wealthy (perhaps eccentric) individuals lead to the current day Swiss Village, which is a Rhode Island property home to a host of unique and unusual species of goats and sheep. You're welcome to drive by at any time and check out the livestock, but if you want to visit, you'll need to make sure your plans intersect with the ONE DAY A YEAR this is open to the public.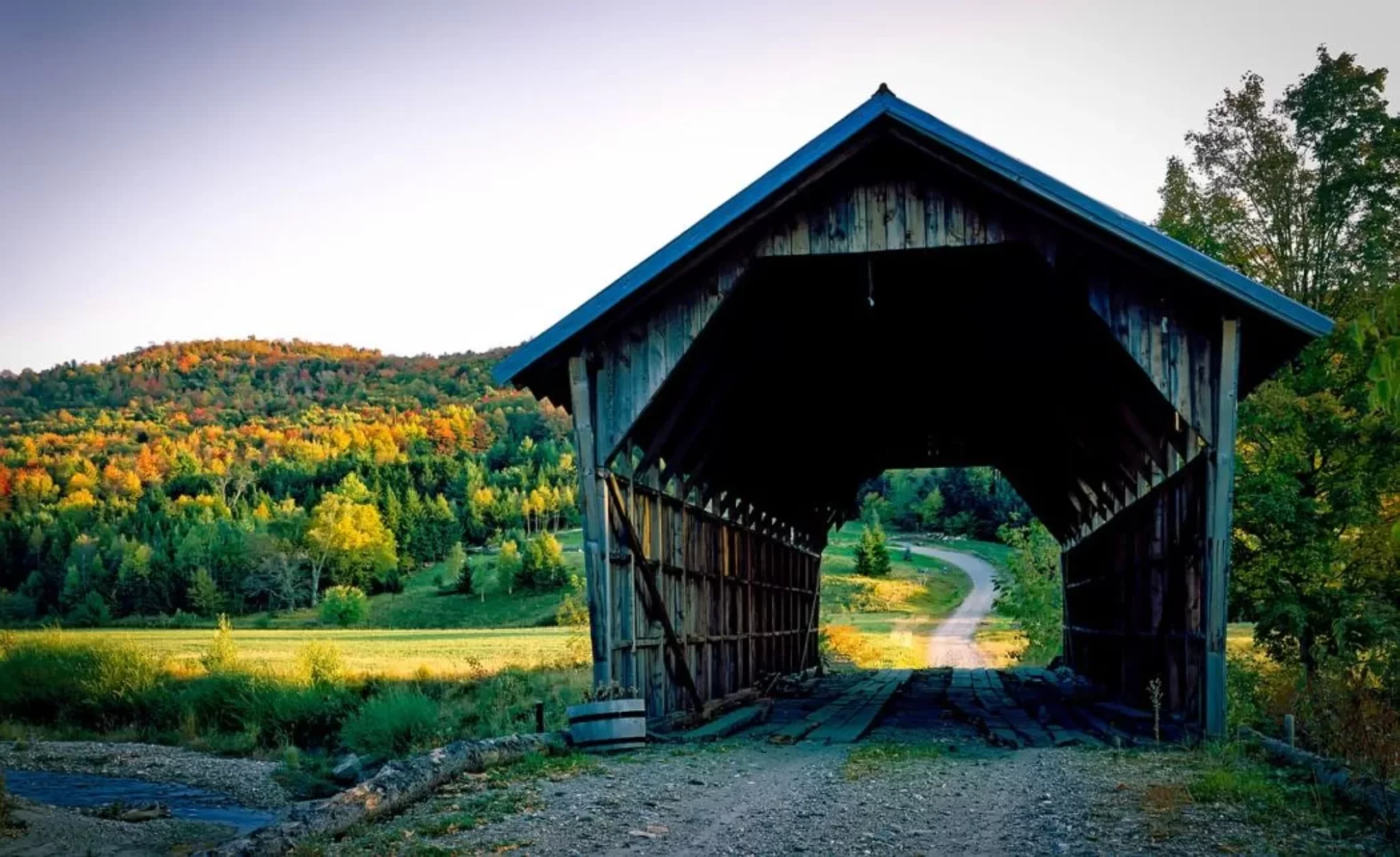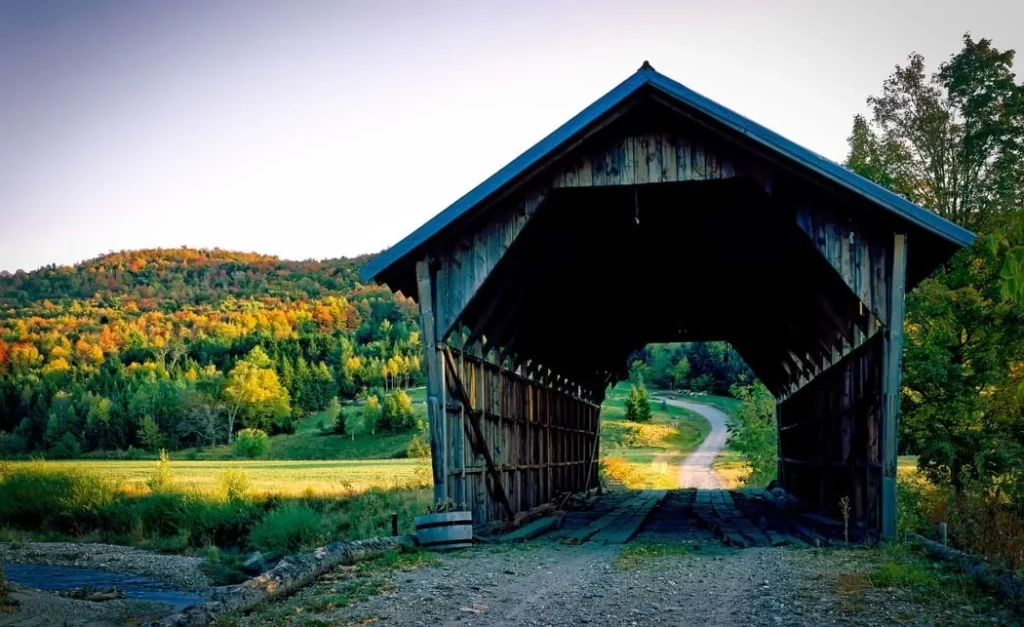 Take a Cruise to See Eagles & Seals
The state of Connecticut is just south enough to be considered "warm" for certain wildlife. When in CT, hop on a winter cruise that will take you out on the beautiful water and help you spot bald eagles and harbor seals. If you're keen, go out with Project Oceanology and play scientist for a day on their hands-on wildlife research cruise.
New England definitely has something for everyone. Whether you want to do every tourist hot spot (and those are great) or purely off-the-beaten-path adventures, New England is ready to have you!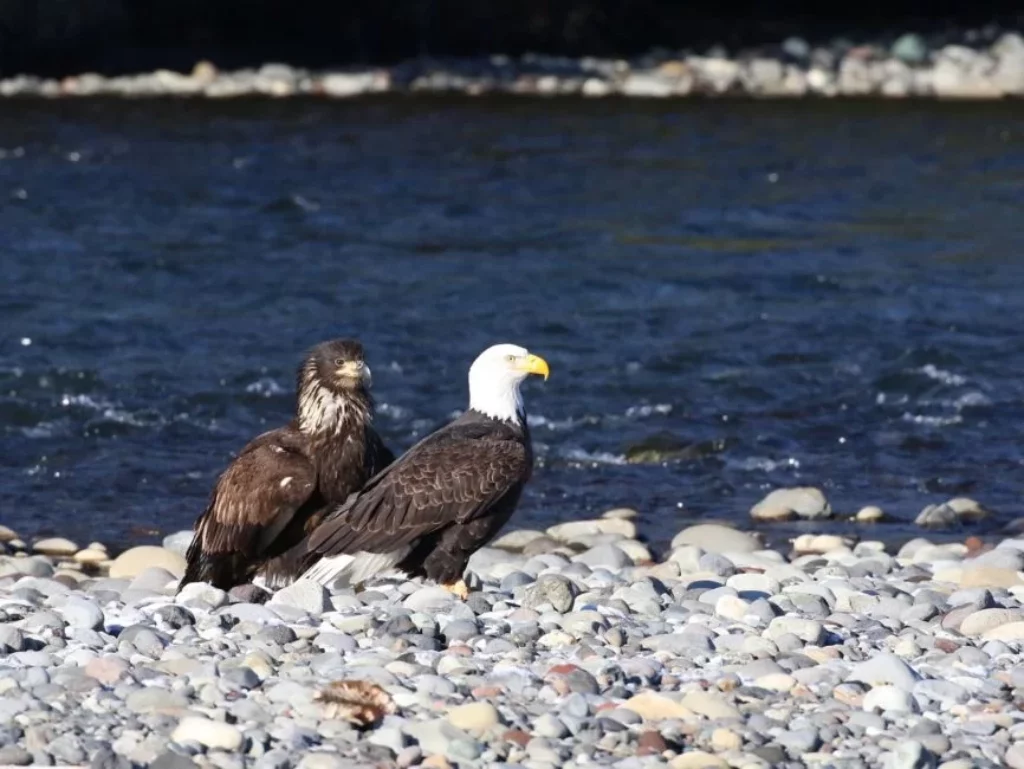 Amy Hartle is a writer and photographer at Two Drifters, a couples lifestyle & travel blog. Together with her husband, she shares her adventures as well as tips on love and lifestyle. The ultimate goal is to inspire others to "journey farther, together." She currently lives in New Hampshire (but that's always subject to change, as wanderlust strikes!). Follow them on Instagram here.