Mpumalanga Half Day Activities
Showing all 2 results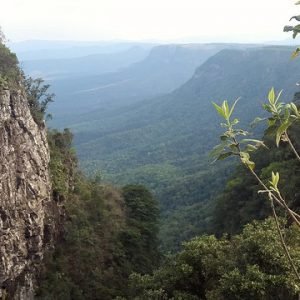 Get your adrenaline pumping with a big swing across the third largest gorge in the world. If that isn't your style, you can enjoy an exhilarating zip line ride across the gorge, and take in the beautiful views of the Graskop Falls.
Know before you book:
Weather dependent. An alternative date or refund will be issue in the instance of bad weather
Not recommended for pregnant women
Please wear comfortable clothing and shoes as you have to walk up and out of the gorge
Maximum weight for tandem jumps is 130 kgs
More details +
PROS:
Professional crew and staff
Incredibly safe
CONS:
No meals or drinks provided
If you're looking for a stunning tour of Mpumalanga's gorgeous landscape, this offer takes you to new heights. Hot air ballooning gives you views of lush canyons, cascading waterfalls and the unmissable Kruger National Park in the distance.
Know before you book
Unsuitable for people unable to stand unassisted

Unsuitable for young children

Dependable on safe weather conditions

Need own transport to the take-off site on the R536
More details +
PROS:
Experience gorgeous Mpumalanga sights
Safe flight
Breakfast included
Time for afternoon activities
CONS:
Weather-dependent
No hotel pick-up/drop-off