Peppered with lush rainforests and oozing a variety of rich cultures and history, South America is the ultimate choice for adventure, relaxation, and uncovering antiquities. Don't just dip your toe into the pool of possibilities, dive headfirst into an ocean of endless experiences just aching to be discovered.
Feeling overwhelmed about where to visit in South America? The continent is large and boasts a number of fantastic countries for you to discover. So picking one can be hard.
We have crafted the best vacation spots in South America, working from the greatest countries to the best cities to visit. Whether you prefer a beach destination or exploring the hustle and bustle of the vibrant city life, South America will cater to all your vacation needs.
Best South American Countries to Visit
Known as the 4th-largest continent in the world, South America offers picturesque landscapes and is adorned with must-see countries to create an unforgettable vacation. Warning: prepare to fall in love with them all!
Argentina
If you want to experience some of the best natural phenomena in the world compressed into one space – this is our top pick. Easily one of the top destinations in South America, this country allows you to lose yourself in the intoxicating idyllic sceneries Mother Nature has provided.
Saddle up and experience this country on a gaucho tour and take a peek at what this entrancing culture is all about. A buzzing city life, a deeply ingrained passion for football, and a feeling of gentle tenderness for its past – Argentina is the place to be. Be sure to try the delectable Argentinian beef dishes, one of their most popular exports, while you're there.
Best Places to See in Argentina
Perito Moreno Glacier – A massive glacier structure, this icy affair will make you chill from its wonderment. This impressive natural formation is one of the top attractions in Argentina.
Recoleta Cemetery – Don't cry for me, Argentina. This immense and popular cemetery is known to be riddled with grand mausoleums. Famous artists and celebrities have been laid here to rest, including Eva Perón.
Brazil
The largest country in South America in population and size – Brazil is a melting pot with a magnificent mix of cultures, languages, and biodiversity.
This top place to visit in South America will leave you breathless by its interesting environments, ranging from scenic mountain ranges to famous landmarks. Grab a coffee, in the world's largest coffee producer, and breathe in the tangible electric energy fueled by its grandeur.
Brazil's Best Places to See
Christ the Redeemer – Easily on the top of any list as the best place to see in South America. Nothing beats experiencing this statue in reality to fully understand its magnitude.
Iguazu Falls – These waterfalls make up the largest waterfall network in the world. Its vast array of tropical wildlife and plants is an incredible thing to experience.
Peru
Make your way through flourishing jungles, participate in adrenaline-fuelled activities, and dig up ancient relics – be transported to your favorite adventure movie come to life. This continent is well-known for its ancient cultures and is a vital must-see in South America.
The Inca civilization thrived in Peru around 1400 and 1533 BC and encapsulated its mystifying history in its ruins. This region is also teeming with adorable alpacas and llamas – what's not to love?
Best Places to See in Peru
Machu Picchu – Discover the mysteries of the past at these ancient structures. Envision how these ruins played an important part of how we understand history today.
Rainbow Hills – Experience these Instagram-worthy hills that offer a kaleidoscope of colors embedded in its formation.
Lake Titicaca – This beautiful lake is situated between Peru and Bolivia. The lake is an impressive body of water and is the perfect chance to experience some island hopping adventures.
Ecuador
Prepare to be transfixed by the beauty and diversity of terrains on this wonderful continent. Proud creators of the straw Panama hat, it is easy to see why Ecuador is known as one of the most idyllic places. This is definitely a contender for the best country in South America to visit.
Relatively small compared to the other continents on the list, Ecuador is the perfect example of big things coming in small packages. Islands, rainforests, and colorful cities – exploring the best natural sensory delights in one continent should definitely be on your bucket list.
Ecuador's Best Places to See
The Galápagos Islands – This seemingly regular island archipelago is one of the top tourist attractions in South America. Famous for forming the basis of Charles Darwin's theories, these islands are a must for any nature enthusiasts.
La Nariz del Diablo – This intriguing rail network is known as the 'devil's nose'. This experience provides an interesting take on the conventional way to travel.
Best Cities to Visit in South America
Now that you've had a taste of what this incredible continent is all about, take a closer look at the finest cities in South America. These cities provide an impressive versatility of activities and attractions catered to all types of vacationers.
Buenos Aires
This dazzling city is located in Argentina, known as one of the birthplaces of the tango. This sizzling, sophisticated and vibrant dance form is the perfect description for one of the top cities to visit in South America.
The name Buenos Aires translates to "good airs" or "fair winds" and it's easy to see why.  The city breeze pulses with an animated atmosphere catered to reinvigorate any individual who stumbles into its presence. Take a walking tour in this city to experience the cheerful and festive feeling.
Rio de Janeiro
One thing that ultimately comes to mind when thinking of this vibrant city is the Brazilian Carnival. Extravagant costumes, hip-swaying music, and infectious bubbly atmosphere – Rio de Janeiro captures the essence of this famous Brazilian festival all year round.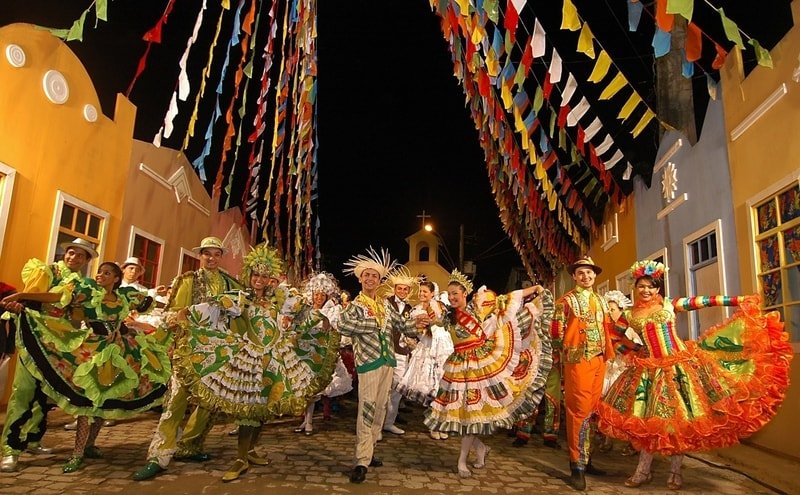 Providing stunning beaches and fascinating legendary sites, this city has something for everyone. Definitely add this one to your list if you want to experience one of the best vacations in South America.
Cusco
Surrounded by moss-covered ruins and archaeological structures teeming with history – Cusco was once the center of the Inca empire. Offering superb hiking, mountain biking, and historical trails, Cusco is an outdoor activity paradise.
Discover the bountiful treasure Cusco provides by its captivating surrounding and unique culture. Be entranced by its seemingly endless green hills and colorful traditions, experience why this is the best place to travel in South America.
Baños de Agua Santa
No one does the jungle dream vacation better than this city. Wash away your troubles and reap the therapeutic benefits of the famous Baños hot springs. Get your heart racing by following the tropical trekking routes situated around the active Tungurahua volcano.
Be sure to take a trip to the famous swing that will have you sailing through the air at the "End of the World" and experience a thrill like never before. The perfect mix between adventure and relaxation, Baños is definitely one of the best places to vacation in South America.
Get Ready to Explore the Ultimate Places to Visit in South America
South America is known for creating a feeling of celebration and hope – never forgetting the past and always keeping an eye on the future. The vibrant culture of Latin America will be sure to immerse you in an unforgettable vacation. By creating treasured memories and learning surprisingly fun history lessons along the way.
Feeling inspired by all the South American vacation ideas? Pack your bags, we're going on an adventure! The best destinations in South America can be an easy and exhilarating place to navigate on your next trip. Visit one or see them all, the best of South America will always leave you wanting more.