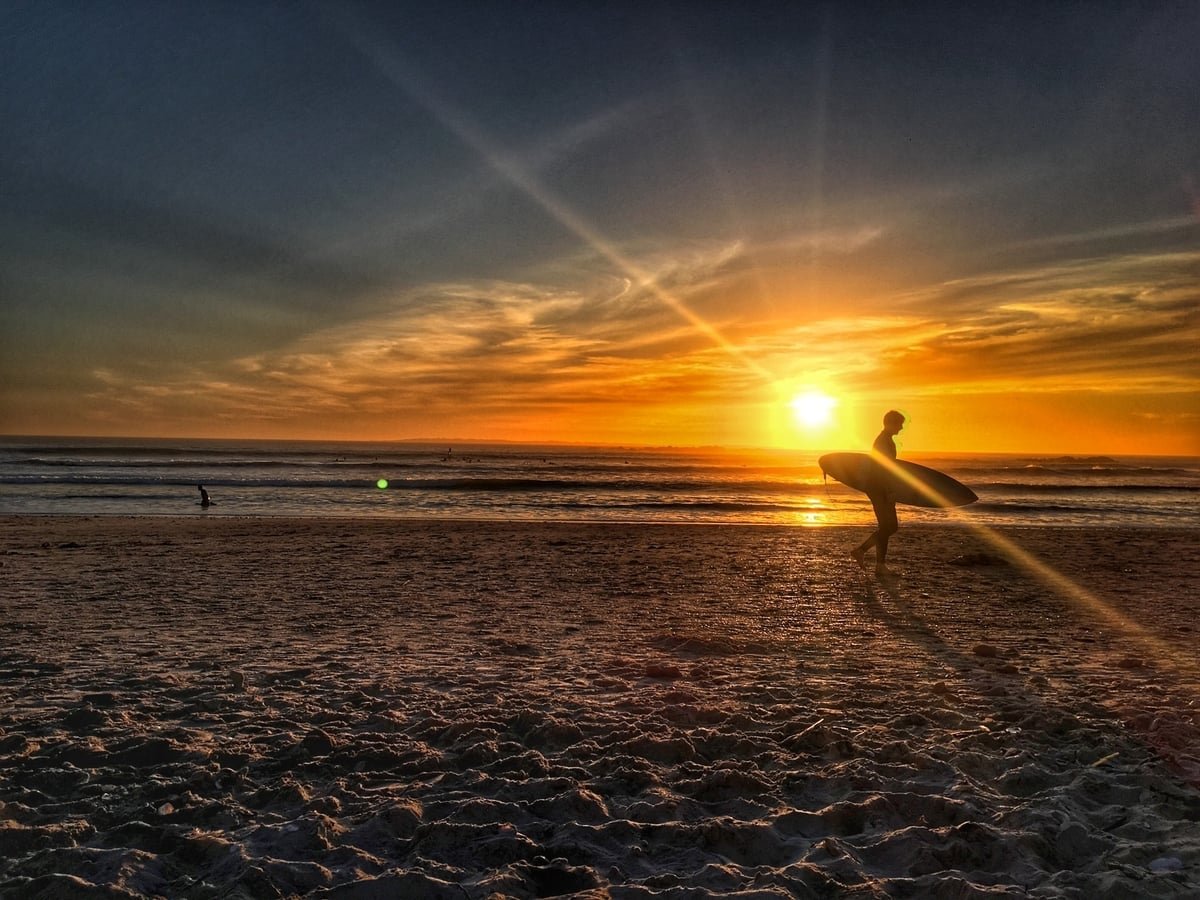 Cape Town Weather in January | What You Should Know
Cape Town is the Mother City of South Africa. She is known for her beautiful beaches, amazing shops and restaurants, and, of course, Table Mountain. There are plenty of things to do whether it's indoors or outdoor activities.
Visiting this city will provide you with endless amounts of fun things to do and see.
However, sometimes your plans can face an obstacle that just so happens to be another mother: Mother Nature. The weather in Cape Town can range from being sunny with open skies to rainy and shivering.
Here is a quick guide to the Cape Town weather in January.
Temperatures in Cape Town in January

South African weather in January is primarily quite warm as it is summertime. South African climates have a tendency to be quite diverse. Cape Town in January can get quite hot, so it might be wise to be prepared for any kind of temperature.
The city has a tendency to be unpredictable and might surprise you with a cold and rainy day.
Warm Temperatures
Summertime in Cape Town and warm weather in January means there's more time to visit beaches, go on hikes in forests or visit all the incredible sights the city has to offer.
When the temperature is right, you could possibly have the perfect day, experiencing Cape Town at its peak. And no, I'm not necessarily talking about Chapman's Peak.
Cape Town's average temperature can range between 70°F-80°F (24°C-26°C). The temperature will rarely exceed 84°F (30°) which means that it seldom gets absolutely sweltering.
The time of day that, on average, is hottest is between 1 PM-4 PM.
Cold Temperatures
Weather in South Africa in January is primarily quite warm, but what makes the country so interesting is how easily that could change depending on the area.
Cold temperatures in January aren't very common, but they still occur every now and then. It's just something to keep in mind when visiting Cape Town.
Temperatures hardly fall below 63°F (17°C) and it usually only gets that cold between 3 AM-8 AM, or sometimes when it rains. Temperatures in South Africa in January tend to be quite comfortable overall.
Cape Town Weather Averages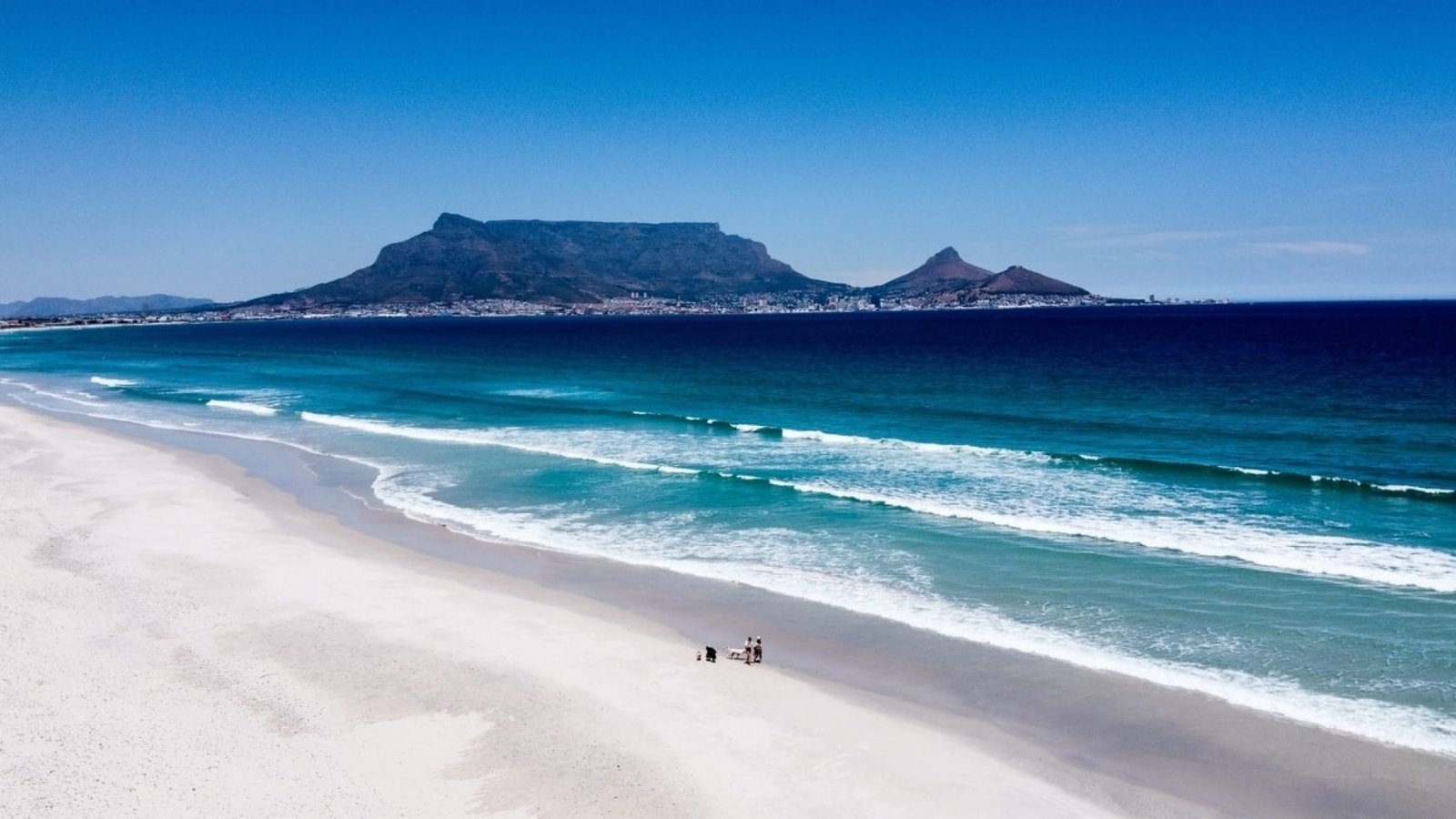 The ideal weather for summertime, especially for a beachy city like Cape Town, is sunshine and clear skies. Weather like that is nice, but it doesn't always play to your liking.
Humidity, rainfall, wind, or cloudy weather might throw a wrench in your plans if you're working on a tight schedule. The best thing to do is just be prepared for the different kinds of weather you might experience.
Humidity
Comfort levels of humidity are usually established by dew points. The level of points is determined by whether perspiration evaporates from the skin, cooling the body as a result. When dew points are low, your skin feels drier and when points are high, your skin feels wet.
Dew points don't change as quickly as temperatures can, which means that humidity can follow you into the night. Cape Town's dew points gradually increase over the course of January, rising from 5% to 8%.
Cape Town generally has a very muggy level of humidity in January, however, it is possible for it to become uncomfortably humid toward the end of January.
Rainfall
January is known to be one of the driest months of the year with an average of about 5.5 days of rain throughout the month.
Each rainy day can accumulate approximately 0.3-0.4 inches of rain. The end of the month racks up an average of about 1.5 inches of rain. It doesn't always exceed 1.5 inches, but the possibility of more rain is still apparent.
Make sure you plan your days around the weather forecast of January in Cape Town.
Wind
Cape Town is known by other South Africans as The Windy City. There are also specific areas that are known to be very windy, like Bloubergstrand. This isn't all that bad when you're a kitesurfer, though.
The average wind speed in the Mother City remains between 0.2 miles per hour and 13.7 miles per hour throughout the month.
Still, the windiest day of the year is usually January 22nd and has an average speed of 13.9 miles per hour. This is generally the highest wind speed of the year.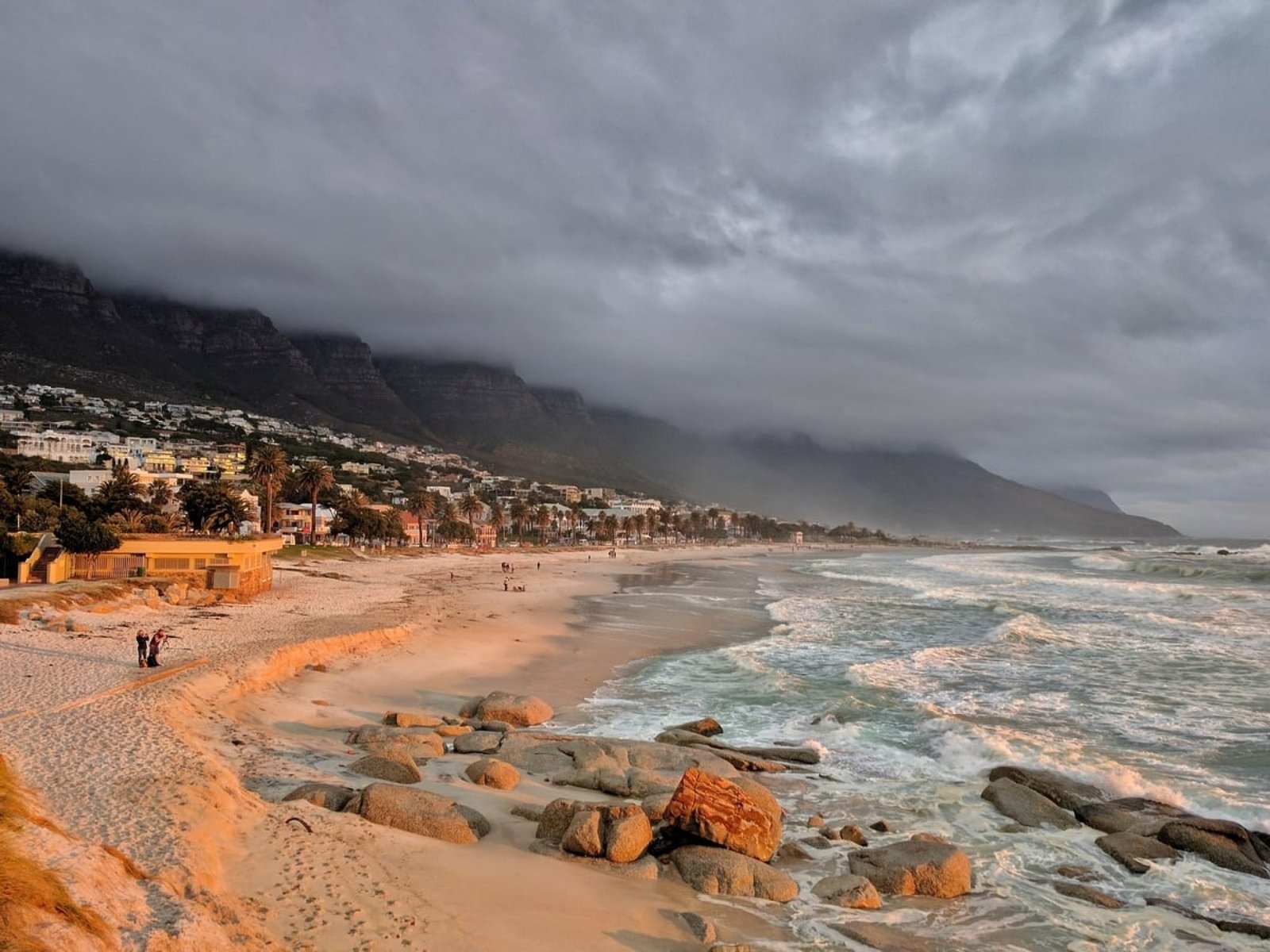 Clouds
As the month progresses cloud cover in Cape Town gradually decreases from 18% to 12%.
The clearest day is said to be January 30th with clear/mostly clear skies for about 88% of the day.
Sunshine
Sunshine is the best kind of weather to have when you are visiting Cape Town for the beaches. Going for a swim or getting a tan are staples of vacationing. Sunshine in January is sure to satisfy your need for vitamin D.
As we progress through the month, the length of the day will start to decrease. The daylight decreases with an average of 1 minute and 12 seconds a day. That being said, it surely won't stop you from enjoying plenty of time in the sun.
The average amount of sunshine per day is 10.5 hours and January is known to experience mostly sunny days throughout the month.
Tips on What to Do
Now that you know the basics of the weather in Cape Town, you can start planning your visit. Here are things you can do in Cape Town when it's sunny and/or rainy.
What to Do When It's Sunny
Since there are more sunny days in Cape Town than anything else, your options are quite vast. Cape Town has a huge variety of things to do.
Visit one or many of the various beaches.
Hike up Lion's Head and see the spectacular panoramic view of Cape Town.
Go snorkeling with the seals in Hout Bay.
Take a cableway to the top of Table Mountain.
Go paragliding off Signal Hill.
What to Do When It's Rainy
For the few days that there is rainy weather in January does not mean that your Cape Town experience is ruined. There are still a lot more things to do that will also keep you dry.
Visit the V&A Waterfront mall
Go to the Two-Oceans Aquarium
Visit one of the many Museums like the Zeitz MOCAA or The Heart Of Cape Town Museum
Experience the Cape Town Winelands
Visit the Oranjezicht City Farm Market
Don't let these lists limit your experiences. There are plenty of things to do in Cape Town!
Warnings About Cape Town Weather
There are certain things you will always need when visiting The Mother City.
Cape Town's sun can be really nice, but also very harsh, so remember your sunscreen!
Bring an umbrella. Just because it doesn't rain a lot, doesn't mean it doesn't rain at all.
Bring warm clothing. It can get quite cold at night.
Don't go hiking up the mountain when the wind is bad. Chances are that the wind is even worse on top.
Final Thoughts on Cape Town Weather in January
January is pretty much one of the best months to visit Cape Town as it isn't very hot and it very rarely rains. Perfect for beach-goers, sight-seers, and hikers.
Make sure you have checked the climate, temperatures, and conditions of the weather before you start making your plans, and try to be open to changing plans. Cape Town has something for every occasion.
Enjoy the city and all it has to offer in the month of January. You definitely won't regret it!