It's almost that time of year where the sounds of reindeers galloping onto your rooftop and the crackling of the fireplace keeps you warm. But, what if you're not ready for the commitment of pullover knits and mittens this year?
Well, we know a place you could go this winter where it's summer all year round. Pack your speedos and bikinis, we're spending winter in Florida.
Wait a minute. Isn't Florida an expensive vacation spot?
Florida has a great nightlife and social scene but where can I take my kids to have fun of their own?
Your concerns are noted and in this guide, we're going to give you plenty of ideas and options that won't break the bank. If you're worried about keeping your kids full of Christmas cheer away from home, we know a place (or two) that will make winter in Florida magical. So, are you ready for the Miami heat? No, not the basketball team but rather your Florida winter getaway.
Best Places to Visit in Florida in December
Before we get into where you should catch a tan in Florida this December, let us paint a picture of why you should spend your winter vacation in Florida.
Florida is not extremely hot in the winter season. In fact, a Florida trip in December is a cool 78° F (25° C).
With plenty of activities that encapsulate the city and endless sunshine, Florida is a slice of paradise in the wintertime. Whether you're looking for thrills or just want to soak up the sun, you'll be back to visit Florida in December the following year.
Winter Vacations in Florida
With so many diverse activities to do and places to see in Florida, it can be hard to make a decision on where to go. But, we tried to round up a few of our favorites and we're about to share them with you. Now, you can start planning your December vacation without a hitch.
St. Augustine
This charming little town in North Florida is something out of a television Christmas movie in the winter season. St. Augustine is one of the oldest continuously inhabited European settlements in the United States and is known by the locals as The Ancient City. This 450-year-old cobbled street town has an abundance of historic landmarks, cafes and haunted ghost tours to discover.
Although, St. Augustine is not the first place you think of when you think Florida, don't count it out, especially in December. St. Augustine in winter is known for its award-winning annual holiday lights display, known as the Night of Lights. With more than 2 million dazzling lights strung towards a towering Christmas tree, it's a magical night to share with the whole family.
Universal Studios
Get ready for a full day of action-packed adventure at the Universal Studios in Orlando, Florida. From thrill-seekers to big families and movie buffs, all are welcome.
Throughout the year, this blockbuster theme park is packed. But in winter, you'll find shorter queues for exhilarating rides and delicious food. Nothing is off-limits due to any type of winter weather conditions, so you and your family can have hours of uninterrupted fun.
Whether you're travelling with the little ones, friends or with your significant other, everyone will find something to enjoy at the Orlando Universal Studios. Spending a day here can be heavy on the wallet but with so much to do and see, it will be worth every penny.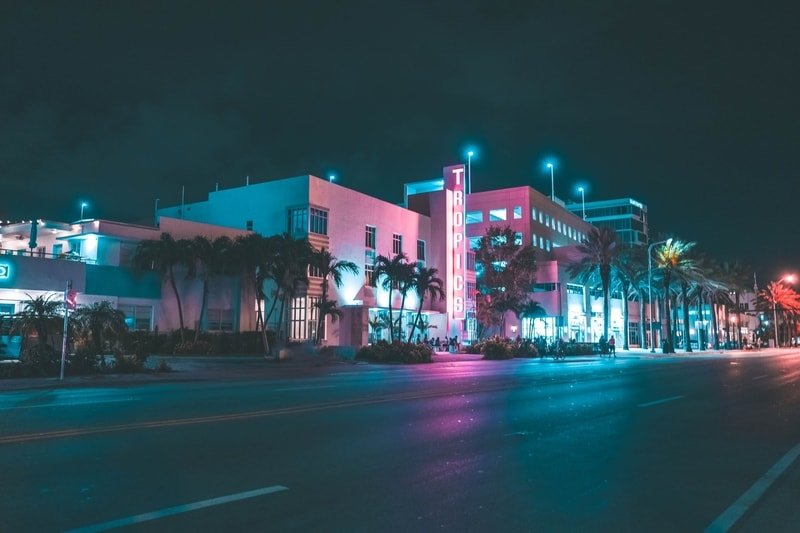 Miami
Nothing compares to the high energy and art deco architecture like the city of Miami. It's a diverse city full of culture and it caters to an equally diverse crowd. Miami's Ocean Drive is full of designer stores, so you can shop till you drop. On the other hand, South Beach is lined up with cute cafes, five-star restaurants, and clubs that are sure to come alive in the nighttime.
Despite Miami having a reputation for being a place for adults to enjoy, a Havana-inspired Las Vegas if you will. It also has places like the Miami Seaquarium, Miami's Jungle Island and Zoo Miami. The city is perfectly suited for children and animal lovers alike. There is no shortage of activities to do in Miami and this is one of the must-see places to visit in Florida in December.
In Miami, there is no such thing as having the winter blues. This city's energy is like a fiesta every day and the good times don't come to a halt when winter rolls around. So, if you're making your way to Miami this winter, swap out your snow boots for some dancing shoes.
Disney World
Earlier in this post, we told you we know of a few magical places…well, Disney World is definitely one of them. Besides, how could we not mention 'The Happiest Place in the World'? One of the many perks of taking a trip to Florida in winter is that, in places like Disney World, you'll be met with shorter queues, smaller crowds and beautiful weather.
And sure, Disney World is a magical place but wait until you see it with a dash of Christmas cheer. From the nativity scene accompanied by a mass choir and a full orchestra, to the annual Candlelight Processional display – your eyes will twinkle with glee. A wintery Disney World is like no other, some might even compare the night to a fairytale.
Tampa
So far, in this guide, we have given you places in Florida that are full of adventure. It's enough to keep you from sitting on your hotel couch watching tv all day. But if being active on your vacation isn't something you're up for – don't worry, Tampa will probably be more to your temperament.
Here, you can slow things down and really enjoy the fruits of your labour during the winter season in a relaxed, laid back city. Tampa is one of Florida's warmest places in December and it has heaps to offer: from the wine country to art galleries and the local zoo.
However, on your Florida winter tour, make sure you make a stop at the Busch Gardens, as it holds an annual Christmas Town event. This event turns the park into a winter wonderland with festive lights and a special appearance from Mrs Claus, Santa Claus and their elves.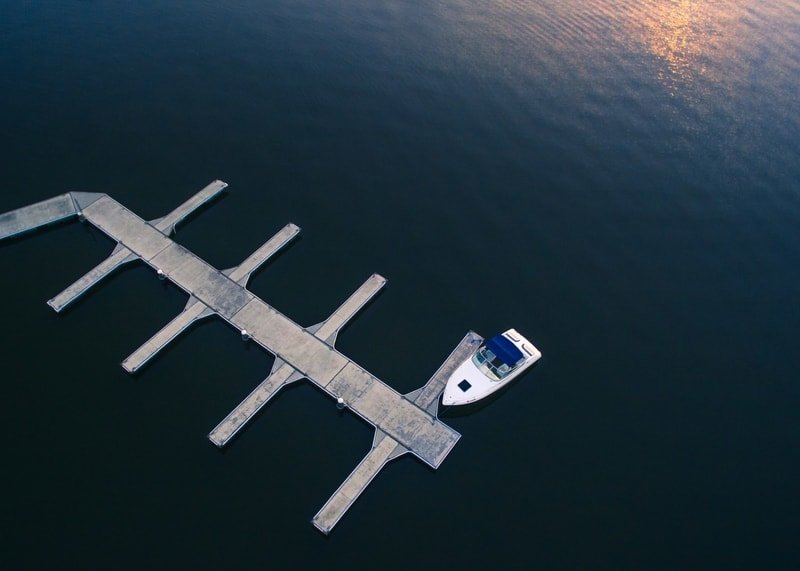 Mount Dora
Unlike many of the towns and cities in Florida, Mount Dora is one of the smaller, best-kept secrets of the state. Known for having the largest antique marketplace in the southeast, Mount Dora is a small town with a diverse string of big city amenities. With outdoor cafes, quaint restaurants and art galleries, there's quite a bit to do and see in this charming old town.
Florida trips in December are especially magical in Mount Dora because of the many Christmas-themed activities. Attend the unmissable Christmas Lighted Boat Parade on the downtown waterfront or enjoy the century-old Cannonball Christmas Express for storytelling and singing with Santa. Or, if that didn't ignite your Christmas spirit, why not get lost in Scott's Maze Adventures.
Mount Dora is crawling with so many fun things to do, suitable for the entire family.
Key West
This is a popular Florida Winter vacation spot known for its tropical laid back feel and its highly praised key-lime pie. Winter might just be the best time to visit with 70-degree weather and to maybe try your hand at the water-activities the beach town has to offer.
Nature lovers will really appreciate and adore this haven. Visit the Dry Tortugas National Park to explore the crystal blue waters. Or stay on land and head to the Butterfly and Nature Conservatory and observe the beautiful array of colourful winged creatures.
And before the day is done, take a seat at Mallory Square to witness the famous Key West sunsets.
Final Thoughts on Florida in Winter
The Sunshine State that is Florida, has the energy of the sun all year round. If you were planning on having a summer vacation at the end of the year, Florida would be an Editor's Pick.
You can experience winter in a new way, while vacationing in Florida. You can immerse yourself in the arts and culture scene or simply just enjoy the cool breeze and beautiful scenery.
There is a long list of things to love about a Florida December. One of Florida's many perks includes summer-like weather and hundreds of activities to keep you and the kids occupied. Whatever you choose to do on your Florida winter vacation, you'll be happy to do it all again, next Christmas.