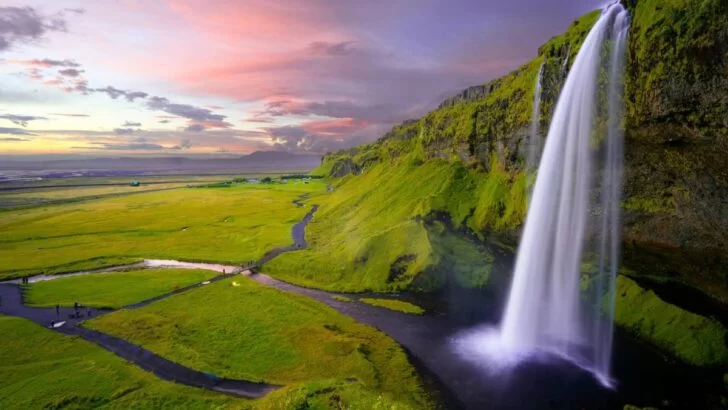 When planning a trip to Iceland, otherwise known as the land of Fire and Ice, there is no perfect time to visit. Each season offers unique things to do and beautiful places to see. The most popular time to visit Iceland, however, is in summer, the country's high season.
Iceland is located between Greenland and the North Atlantic Sea. It is characterized by plateau land with high mountain peaks, ice fields and volcanoes. Iceland has a coastline created out of fjords carved out of glaciers and beautiful geothermal hot springs. This unique geological setting allows travelers to explore exceptional terrain that rarely occurs in one country.
The weather is not as harsh, the days are longer, and there are more things to do in Iceland in Summer. If you are visiting for the first time, it is recommended to visit Iceland in the summertime for spectacular views of landscapes and a more comfortable visit.
Next Read: Discover these cheap hostels in Reykjavik, Iceland, to save your bank balance for a more affordable stay.
Weather in Iceland in Summer
Summer in Iceland starts in late May or early June lasting until August. These are the most popular months for people to visit. The midnight sun appears in this period, allowing for very long days of up to 21 hours of daylight for exploring.
Temperatures in Iceland in summer can reach a low of 41℉ and a high of 77℉. On average, temperatures stay between 50-59℉. It occasionally rains in summer, accompanied by a chilly wind from time to time. Windy Iceland can make for cooler nights and days that require more layered clothing or indoor activities.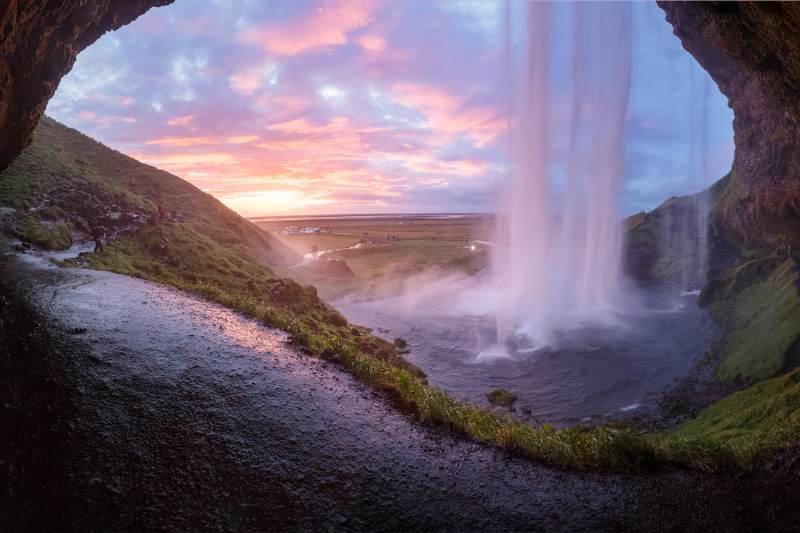 Top Things To Do in Iceland in Summer
Iceland has many unique features, including hot springs, glaciers, high mountains, and narrow fjords. These breathtaking natural landscapes are all more accessible in Iceland during the summer. Summertime offers fun activities, from hiking to festivals and even going for delicious soft serve ice cream.
We have devised different activities to immerse yourself in to fill your adventure when visiting Iceland.
Taste the Ice Cream in Reykjavik
According to the locals, the best way to spend some of your days in Iceland's summertime is to go out for ice cream. Ísbúð Vesturbæjar in Reykjavik, first opened in 1971, has the best ice cream in town. They offer traditional cold milk ice cream in vanilla, chocolate, and strawberry.
The shop is open every day from 12:00 until 23:30. Going for ice cream is considered the perfect first date in Iceland. Icelanders recommend indulging in ice cream no matter the season.
Go Puffin Spotting
Puffins arrive back to shore in late April, with 60% of the Atlantic Puffin population making Iceland their home. Approximately four million pairs create large colonies that expand across the sea cliffs in Northern Iceland. One of the best ways to see these beautiful creatures up close is to go hiking or walking along the coast.
Iceland's Puffins are small birds measuring 9.84 inches tall and weighing about 13.4 ounces. Puffins fly at a fast pace of 55 mph and are impressive swimmers.
Their bills change color throughout the year. In spring during mating season, they are a bright orange shade accompanied by bright orange feet. In winter, you can spot them with a gray-looking beak.
Consider taking this whale and Puffin spotting cruise from Reykjavik.
Attend a Festival in Summer in Iceland
Summertime is a great time for celebration after a long, dark, cold winter. In Reykjavik in summer, there is the Arts Festival to enjoy in May and Seafarers Day in June. For a more Scandinavian feel, there is a Viking Festival in mid-June in Hafnarfjörður, a town near Reykjavik.
Here you will experience staged battles, archery , and an authentic Viking atmosphere of eating and drinking. Music festivals, like the Secret Solstice Festival and Lunga Festival occur in July, with Reykjavík's Culture Night, Marathons, and Pride celebrations present in August.
Take a Dip in the Hot Springs
All year, geothermally heated swimming pools and hot springs, located all around the country, are available to enjoy.. This is a must-do activity for first-time visitors to experience an authentic taste of Iceland.
Tip: Find out more about the best Hot Springs in Iceland you can swim in.
If you are brave enough to dip your feet into the cold streams of the sea in summer, Nauthólsvík, a geothermal beach in Reykjavik should be on your itinerary. Hot tubs are available nearby to warm you up if it gets too hard.
Go Hiking through Magical Landscapes
Summer in Iceland is the ideal time to hike. With abundant hiking trails along its mountains, you can choose which route and destination best suit you. You can gaze at the stunning landscape of Reykjavík from Mount Esja or hike at the colorful Landmannalaugar in the highlands.
Wildlife can be viewed at the Hornstrandir Nature Reserve in the Westfjords, or you can choose to hike the glaciers in Snæfellsjökull National Park. Prepare for all kinds of weather by taking rainproof equipment and the necessary gear for hiking. A rain jacket and windbreaker must accompany sturdy, waterproof hiking boots.
Top Places to Visit in Iceland in Summer
The best things to do in Iceland in summer are accompanied by stunningly beautiful views and places to visit. Most activities in Iceland require traveling to inspiring natural locations where alluring scenery is the main attraction.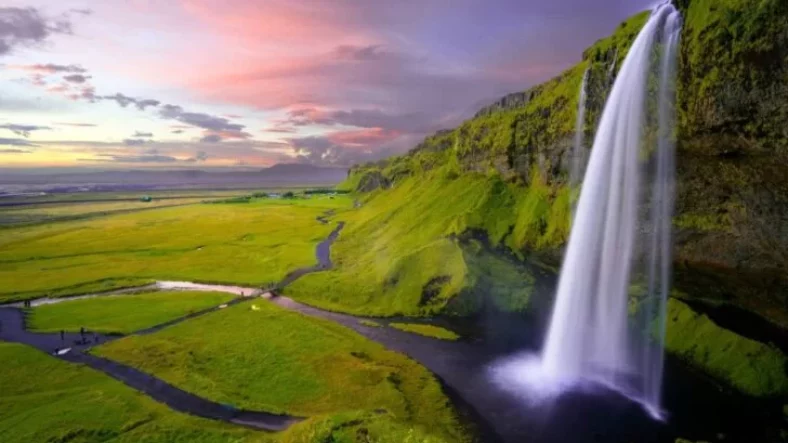 Tour the Highlands
The highlands become increasingly difficult to pass in the winter, making summertime the ideal period to explore this remote region. Views of vast glaciers, giant mountains, and volcanoes are the stunning sights of the highlands. Roads open in mid-June, depending on snow, and close in late September.
When renting a car, opt for a 4×4 for access to the roads in the highlands. Confidence in driving off-road is a must to visit this location. There are guided highlands tours if you prefer to sit back and enjoy the wilderness with less hands-on experience.
Explore the Westfjords
Summer is also the ideal time to visit the Westfjords because winter cuts off the Ring Road. The peninsula is one of Iceland's least populated and remote regions, with unspoiled natural landscapes, including fjords and high mountains. There are hiking paths and cliffs for spotting birds and seals to visit along the coastline.
You can marvel at the waterfalls, walk along the red-sand beaches or visit the largest settlement, Ísafjörður, to learn about the area's history.
Sail Amongst the Icebergs
The Jökulsárlón glacier lagoon is an exquisite location with the background of the Vatnajökull National Park, present in the east region of Iceland. The icebergs break off from the Vatnajökull glacier and make their way out to sea. These icebergs have a distinct blue color perfect for striking photos.
The icebergs can be seen year-round by guided tours from Reykjavik or private drives. You can attend an amphibian boat trip onto the lagoon between May and October. Your tour guide will explain the geology and history of the lagoon while you admire the icebergs close up, and you may even spot a few seals.
FAQs
1. What to Wear in Iceland in Summer?
Even though Iceland in Summer has milder cold temperatures, long sleeve shirts and pants are a must to stay warm from the wind. Make sure to pack swimwear for the hot springs and pools but don't forget your hats and gloves too. A rain jacket and a windbreaker are the most important in Iceland all year round.
Comfortable sneakers and hiking boots are recommended for the long walks that some activities and places demand. You can read more about the perfect Iceland packing list on what to pack for both summer and winter to ensure that you don't forget anything.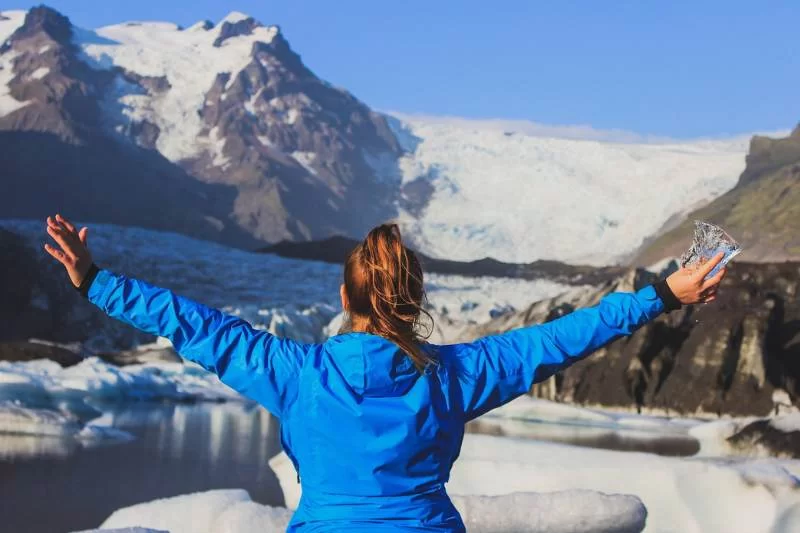 2. Can You See The Northern Lights in Iceland in Summer?
Unfortunately, no. The Northern Lights are out all year round, but it is too bright in summer to see them since there are about 21 hours of daylight. This midnight sun is a beautiful benefit for travelers who like to explore and hike the natural landscapes of Iceland because it allows for more hours of natural sunlight during the evening.
This means that your hikes are not limited to specific times of the day, you can even explore by hiking and walking during the nightime.
3. Do I Need Cash When Traveling To Iceland?
You only need a little cash when traveling to Iceland. Credit cards are accepted by every store, with Visa and MasterCard being your best bet. This is because all banks in Iceland service them. Some travelers may feel more comfortable carrying a small amount of cash in the Icelandic currency, ISK, or Icelandic Krona.
4. What Makes Iceland So Popular?
Iceland has become an increasingly popular tourist attraction, especially during the summer months. This is because Iceland is famous for its untouched nature and welcoming atmosphere. Ecotourism thrives in Iceland as a result of various terrain and natural features in the region.
Icelanders are descendants from the historic Vikings who held nature and natural resources in high regard, living amongst the land and nurturing it.