If we're being well and truly honest, we would all take our pets along on every vacation if we could. Considering how many pet owners treat their animals with birthday presents, it's not hard to imagine taking your pet along on an adventure.
Now more than ever, individuals are taking their beloved animal companions with them to pet-friendly hotels and cafes rather than leaving them at home.
While it sounds appealing to bring your pet along on your escapades, it's important to take into account the stress levels of your favorite fur/feathered creature. While there are a few herbal options to help ease some anxiety in your pet when faced with adventuring in the outside world, the situation is going to differ depending on the type of pet you own. For more information on herbal remedies for stress in animals, check out CBD oil for pets South Africa.
This article is here to offer some tips and advice on touring with your pets, as well as mention a few ideal, pet-friendly tours.
Pet-Friendly Tours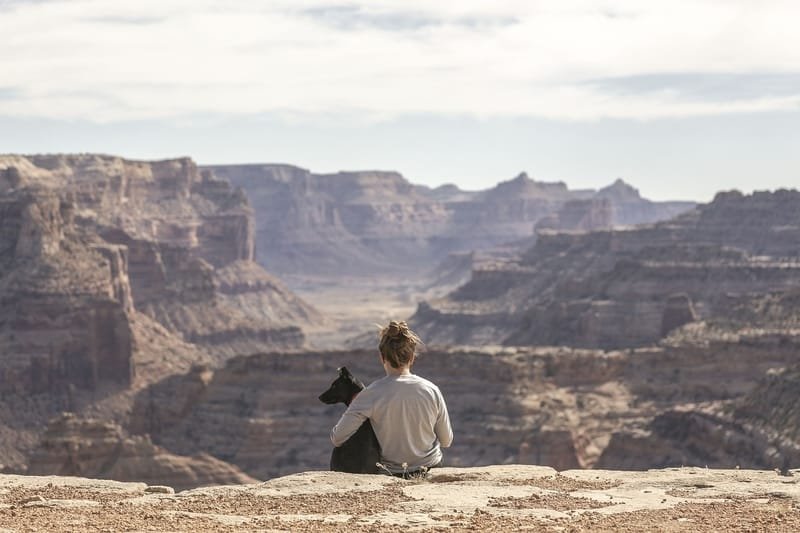 Pet-friendly tours and travel have become much more accessible in recent years, much to the delight of pet owners everywhere. From dog-friendly cruises to walking tours, there is a multitude of options that can involve your favorite animal friend joining your plans.
You might want your pet in the lap of luxury alongside you at your vacation hotel or hanging out with you at a pet-friendly cafe. You may want to take them along on a hike or lounge on the shore at the beach together. The possibilities are endless. It all depends on the needs of you and your pet.
Top Dog Pet Travel
Top Dog Pet Travel is a pet-friendly travel agency that aims to help you plan the perfect vacation for you and your pet. Initially created by a loving pet owner, Top Dog Pet Travel strives to put together the best destinations and activities for you and your pet to partake in together.
Offering affordable rates and reliable services, this agency will have you vacationing with your pet to tourist hot spots like the Grand Canyon.
Take your pet with you to a luxurious houseboat or even share a spa day. Whether it's kayaks, cruises, or just a good old beach day, Top Dog Pet Travel has an adventure for everyone and their beloved pets.
Pet-Friendly Cruise Lines
Pet-friendly cruise lines can be a little hard to come by. Most cruises do allow service animals on board with their owners. But finding a cruise line that will allow you to bring your pets, purely for the sake of having them tag along, may be a little difficult.
While some pet owners like to bend the rules in terms of specifying whether or not their pet is a necessary emotional support animal, there are other options that don't involve loopholes.
For pet-friendly cruises from New York, the Cunard's Queen Mary 2 is a viable option. This pet-friendly cruise ship moves between New York City and South Hampton. Provided you book a spot for your pet, this cruise will allow you to bring your pet along with you on board.
Take note, however, your pet will not be allowed to stay with you in your cabin but will, rather be housed in one of the kennels onboard the cruise. Pets will be allowed playtime and will be served food but will be confined to the kennels every night.
It's also important to note that the waiting list for such a booking can be incredibly long, so best book ahead of schedule! This cruise is also only accepting of dogs and cats. Any other winged, scaled, or smaller furry beings will not be permitted.
So long as you stick to the rules and consider the needs of your furry friend, a pet-friendly cruise is an awesome adventure to be had with your pet. While you may have to bid them goodbye every night, days on this cruise will be exciting and memorable for both you and your fur baby.
Walking Tours (USA)
Walking tours in new locations can be a momentous experience for the senses for both you and your pet. For those residing or vacationing in the US, there are plenty of walking tours geared towards indulging both you and your pets. With so many sights, scents, and sounds, USA walking tours are a fun way to hang out with your pet and take in the sights.
Walking tours are best for the kind of pets that can manage longer walks out in the open, such as dogs and possibly some adventurous cats. Although, there are a few bird species that could enjoy a ride on your shoulder as you walk.
You could take the iconic Asbury Park Photo Tour along the Asbury Park boardwalk. During this tour, your guide will snap some photos of you and your pet in front of the historic landmarks and street art. This pet tour can include up to five guests and afterward, you'd get to keep all the photos.
If you're thinking of adding a little more excitement to the mix, you could participate in the NAWLINS SH'NANIGANS Scavenger Hunt in New Orleans. This pet tour will take you on an exhilarating scavenger hunt through New Orleans as you take in the sights and participate in a few fun activities along the way.
This event can accommodate up to thirty guests, so bring your friends and their own adventurous pets along for the ride.
There are a number of exciting US walking tours for you to experience with your pet. From pristine dog parks to informative, historical tours, there's no reason your pet shouldn't see it all with you.
Some Final Thoughts on Pet Tours
There are countless pet-friendly adventures and tours for you to experience. So long as you remain mindful and aware of your pet's needs and stresses, you are bound to enjoy a vacation or small tour with your favorite animal companion.
So grab your leash and hold onto your hat as you set out on your new travel experience with your best furry friend!