Celtic Boyne Valley Tour Prices | Best Ireland Day Trip
Last updated on September 26, 2023 8:03 am
Add to wishlist
Added to wishlist
Removed from wishlist
0
Add to compare
In the beautiful county of Meath in Ireland lies the magnificent Boyne Valley, a historically significant part of Irish history and Celtic Dublin lore. It is here that the Celtic kings of old sat, ruling the lands that we now call the Republic of Ireland.
With such great lore, many travellers agree that touring Ireland is akin to a pilgrimage. These tours are the best ways to experience the region.
Here's how to tour the Celtic Boyne Valley.
Highlights:
Learn about celebrated Irish History
Eat the local cuisine and drink the local whiskey
Stories told the way only Irish stories can be told
Know before you book:
Some walking will be required
Can get cold, and will likely rain at some point
Private tours can be pricey compared to group tours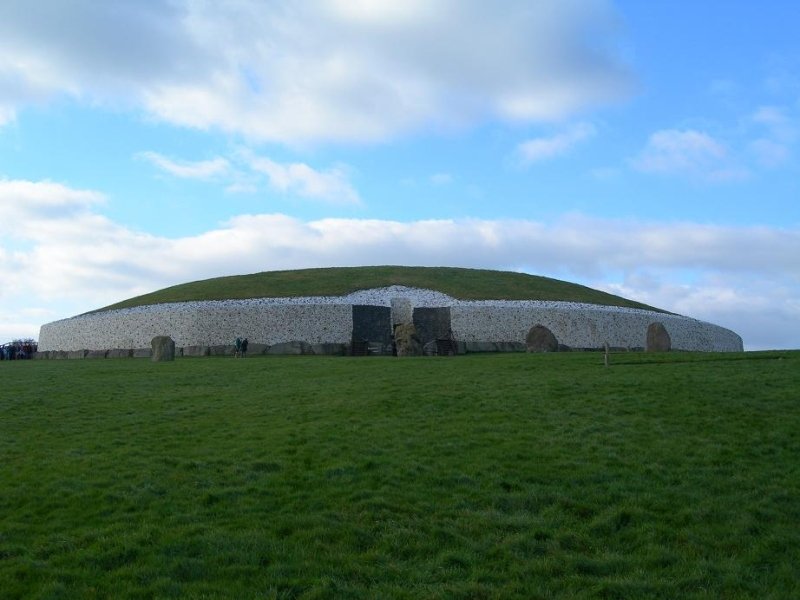 A significant point of interest on the Celtic Boyne Valley Tour is Trim Castle. From the early middle ages, it remains well-preserved today. It provides a remarkable insight into what life might have been like back then. Keen movie viewers will also feel it is somewhat familiar. The Oscar-winning film Braveheart featured the castle in a few of its scenes.
Although it's called a tour of the valley, hills feature prominently in the region. Among the many sites or stops on the Celtic Boyne Valley Tour is the Hill of Uisneacht. It represents the true heart of Ireland. It is a spiritual centre and national landmark. It's also geographically significant. Here the five traditional Irish provinces meet.
To visit another significant site, book a spot on the Hill of Tara tour. This is the ancient site of kings and served as the home of many Irish monarchs.
Boyne Valley is easily reachable from Dublin on a day tour – it's just 20 minutes north of the main Dublin Airport. It is a little further from  Northern Ireland's capital of Belfast but can be reached within about 90 minutes by car. All the major motorways in Ireland – the M1, M2, M3 and M4 – intersect or touch the valley at some point.
The UNESCO World Heritage Sites at Brú na Bóinne (Newgrange and Knowth) are also part of the valley's attractions – there's definitely plenty to see and experience in this part of the country.
Celtic Boyne Valley, Ireland Tour Prices 2023
Of the tours offered as packages, prices range fairly broadly. From around $500 USD (€490) to $650 USD (€640), there are various options on offer, many with transport included. Be aware, though, that some of the sites do ask for entrance fees in addition to your tour ticket.
Entry to Newgrange and Knowth may cost between $7 USD (€7)  and $14 USD (€14), depending on which ticket options you choose. Thankfully, most of the sites do not charge additional fees to visit.
Compare prices across the ticket providers below: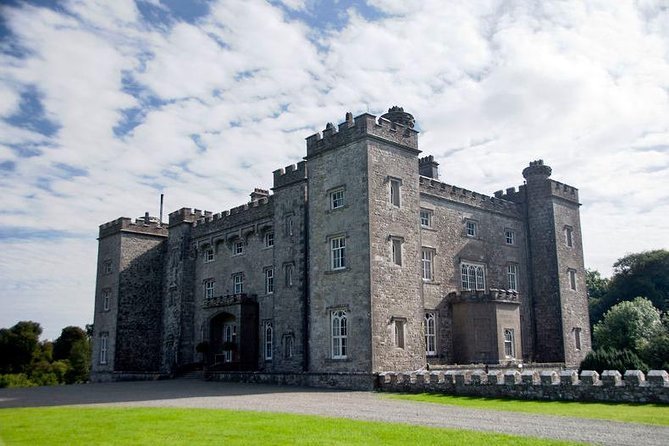 Times
Of course, the valley is open to all, at any hour. But some historical sites do have closing times in order to accommodate for maintenance and other routine activities. Here are some of the main attractions visiting times.
Trim Castle:
Monday – Sunday: 10am – 5pm
Hill of Tara:
Monday – Sunday: 10am – 6pm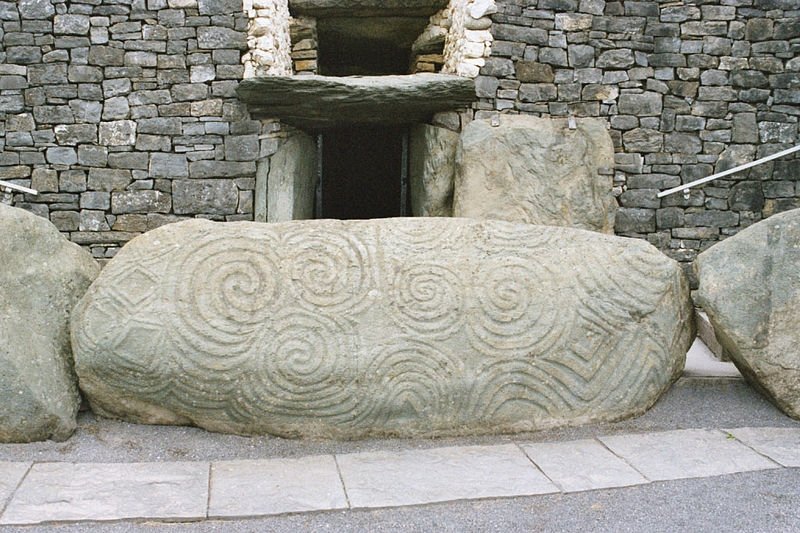 Best Time to Go
One might suggest that the best time to visit sites on your Celtic travels is in the summer, on warm sunny days. But this is Ireland, and a day seldom passes without some rain. Fortunately, Ireland is best enjoyed during the winter weather.
There's a spectacular sense of mystery to the Boyne Valley, especially during misty mornings or evenings. Be advised that evenings and especially winters can be cold and wet. In those cases, a visit to one of the pubs in the area will be welcome.
Essentials of a Boyne Valley Day Trip
There are many possible stops on a trip to the Boyne Valley. You'll want to see most of them, so it's best to simply take your time and use the entire day to explore as much as possible.  During your time in Ireland, you'll indulge in captivating folklore, ancient castles, and warm Irish food, of course.
Celtic Boyne Valley Tour Options
You can choose between a full-day and half-day Celtic tour of Ireland and Boyne Valley excursions, though the best advice is to be flexible. A private tour, though a little pricier, offers a more personal experience and a customisable itinerary. On the whole, between six hours and a full day is recommended. Here are two Boyne Valley tours you're sure to enjoy.
Culinary, Castles & Cultural Private Tour of the Boyne Valley
One of the most intriguing ways to experience a country is through its food. This really insightful tour offers a Boyne valley experience with food and culture in mind. This tour tells you the tales of Irish folklore through food.
A lot of thought has gone into this very detailed tour of the major (and some minor) points of the Boyne Valley. The guide regales stories of the kings and ancient times, going as far back as 5000 years ago. Experience the retelling of the great legends from true Irish storytellers. Some of these tales of green hills and deep valleys may even be true.
What we liked: The deep dive into the history and lore of Ireland by way of storytelling and delicious food.
---
INCLUDES:
Hotel pickup in Dublin/Louth/Westmeath
Bottled water
Professional guide
Salmon is among the bits of culinary delights that you may sample on the tour., The fish is associated with the Irish folk hero Fionn mac Cumhaill. There's a story behind all that, which your guide will happily tell.
There's also the customary stop at Slane castle, known for its distillery and whiskey tasting.
There's a stop for lunch at a local eatery, which sources locally and creates meals true to the area. You'll round off the day with a tour to a tomb, which other tours don't often include.
Check Price & Book
---
Dublin: Private Boyne Valley and Trim Castle Day Tour
Private tours are really the way to go for your Celtic travel in Boyne, Ireland, as it provides a more detailed history telling the myths and legends and true stories of the area. There's a lot to uncover, too, like the Bru na Boinne, a neolithic site that is older than the Egyptian pyramids.
On this tour, you'll enjoy lunch at Slane.  It also explores the Newgrange, Knowth, Dowth and Loughcrew Neolithic tombs and Trim castle – a definite mainstay of the Boyne Valley. The tour wraps up with tea at Dunboyne Castle.
The itinerary is quite extensive, but best of all, the guide presents you with a number of options, which will allow you to customize your tour to suit your interests.
What we liked: Customisable based on what you prefer to do and leaves you with enough time to explore each site.
---
INCLUDES:
Hotel pickup
Air-conditioned minivan transport
Bottled Water
Professional guide
EXCLUDES:
Entrance fees
Additional food and drinks (lunch and tea)
Check Price & Book
---
Editor Review:
For the historical traveler, Ireland is one of the most incredible places to visit. Aside from that, the unbridled spirit and friendliness of the Irish people are appreciated by travellers from around the world. Boyne Valley, along with the Wild Atlantic Way, is a treasured piece of history and is unmissable if visiting Ireland.
PROS
Short distance from Dublin
Includes stops at local eateries and pubs
Flexible tour options
CONS
You'll likely need a full day to explore the area
Those not interested in history may be a little uninspired
Sometimes pricey, and food costs extra
Specification:
Celtic Boyne Valley Tour Prices | Best Ireland Day Trip
| | |
| --- | --- |
| Accessible | Yes |
| Duration | 6 to 9 hours |
| Includes | Guide, Pick-up |
| Excludes | Entrance Fees, Food |
| Meals & Drinks | Not included |
| Pickup | Yes |
| Suitable For | All |
14 reviews for
Celtic Boyne Valley Tour Prices | Best Ireland Day Trip

Celtic Boyne Valley Tour Prices | Best Ireland Day Trip