Buenos Aires Gaucho Day Trip (Group & Private)
Last updated on February 6, 2023 4:00 am
Add to wishlist
Added to wishlist
Removed from wishlist
0
Add to compare
If you're making your way through South America and find yourself in Argentina, then you're in for a treat! After discovering the natural wonders of Costa Rica and the astounding heritage in Peru, its time to dive deep into the fascinating culture of Argentina.
The agricultural lifestyle of the cowboy, or gaucho in Spanish, is a big part of the heritage and culture of Argentina. This Buenos Aires gaucho day trip allows you to get up close and personal with this exciting way of life.
Round up your family and spend a fun day on a ranch in Argentina. Horses, their riders and farming locals will make you feel at home throughout your experience. Choose between a group or private tour and prepare for a wild day out.
Highlights:
Spend the day discovering an authentic Argentinean ranch
Go for a horseback ride around the ranch
Watch a traditional Argentinean music and dance show
Cheer on traditional gauchos
Know before you book:
If you book the transfer option, transport regulation requires certain information such as full name, ID and nationalities
Vegetarian meals are available with advance request
The majority of the ranch activities are outdoors and can be affected by the weather
Argentinean life is founded on a fascinating history and culture that is influenced by various European countries, particularly Spain, Portugal, and Italy.
It's easy to see this in the enthusiastic friendliness of the locals, national pride, beautiful architecture, and long-standing traditions. One of these uniquely Argentinean ways of life can be seen on a ranch, locally known as an estancia.
The Argentinean cowboy, known as a gaucho, lives a fascinating life that is rich in culture and tradition. A day trip to one of the best estancias near Buenos Aires is a fun learning experience for the whole family. Some of the most reputable ranches to look out for include Don Silvano, Santa Susana Ranch and Camino Pampa.
A full day on the ranch includes several activities such as horse riding, a gaucho skill demonstration, an Argentinean barbeque, and a traditional folklore show. Take your pick from some of the best day trip options below.
Gaucho Ranch, Argentina, Prices
The cost of the tours starts at about $48 USD (2954 pesos) to $434 USD (26 709 pesos) depending on whether you want a group or private experience. Compare prices across the ticket providers below:
Times
Most ranches open their doors around 10 am, and the itinerary begins at 11 am. If you're traveling from Buenos Aires, then you would need to leave around 9 am. Transfers typically pick up passengers around 9:30. The full day on the ranch ends at 4:30 pm.
Monday – Tuesday: 11 am – 4:30 pm
Wednesday: Closed
Thursday – Sunday: 11 am – 4:30 pm
Best Time to Go To An Estancia Near Buenos Aires
The ranches are typically less busy on the weekends. If you want to avoid the crowds, then book your trip during the week. It's also a good idea to check the weather forecast before booking as half of the activities are outdoors.
Gaucho Ranch Tours
Excited to saddle up and see what it's like to live as a gaucho for a day? Then have a look at the following tours and decide which best suits your budget and travel preferences.
Group Tour
The group tour is the most popular for those who want a more affordable gaucho experience as the cost is diluted between many visitors. This is a great option for those who want to see a gaucho and horse in action and discover the Argentinean culture.
Enjoy a full day out on a local Argentinean ranch with this Buenos Aires day trip. Indulge in tasty empanadas, delicious local wine, and a barbeque feast fit for a king.
Take part in the traditional farm activities such as horseback riding, being drawn in a carriage and wandering around the grounds. Learn all about the Argentinean culture with a live music and dance show which highlights folklore traditions.
Just when your eyes start drifting from a fun day of activities, a full belly, and enchanting entertainment, you'll be brought back to the present with a riveting demonstration of gaucho skills.
What we liked: A fantastic, all-round experience for the whole family to enjoy.
INCLUDES:
Bilingual guide
Snacks and beverages
BBQ lunch
Horseback ride
Traditional folklore show
Horse show demonstration
Pick up and drop off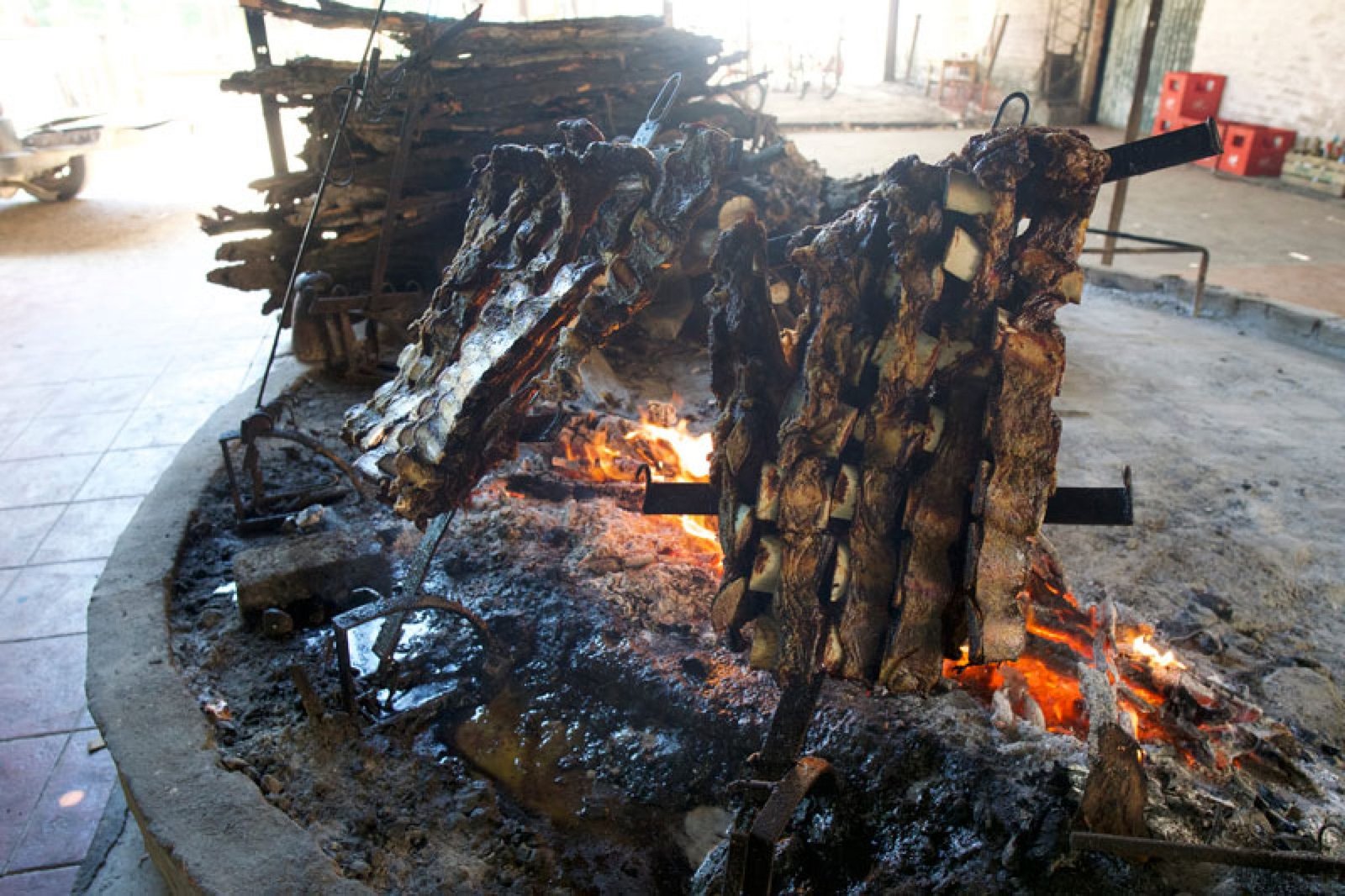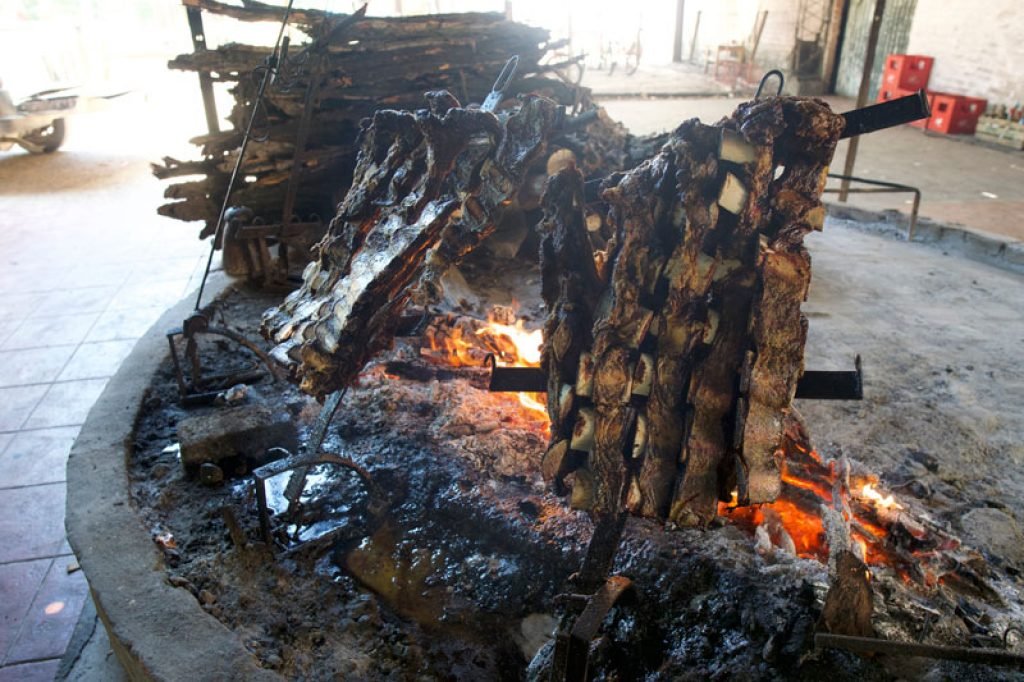 Although there are more people at the ranch at any given time with a group tour, the experience runs smoothly and the joy of the day is shared with many.
Check Price & Book
Private Tour
If you want a more intimate ranch experience, then a private tour is worth the extra cost. Guests experience the same Argentinean Criollo horses, but in a more focused setting. If you prefer to avoid crowds and want a more one-on-one encounter, the private tour is for you.
What we liked: If you want a more intimate, less-crowded experience, then this is a great option.
INCLUDES:
Transport
Lunch
Various activities
Check Price & Book
Don't miss out on the opportunity to discover this important, vibrant part of Argentinean culture. Breathe in the fresh air of a country ranch and enjoy living the day like a traditional gaucho.
This full-day trip from Buenos Aires is jam-packed with fun activities and engaging learning experiences. If you want to experience more of the traditional Argentine culture, then this tour is worth every penny.
PROS
Transport is included in the cost
Meals and drinks are included
An agricultural experience that contrasts the city
A great, authentic Argentine experience
CONS
The tour can be affected by weather
The ranch can get very busy (especially on weekends)
Specification:
Buenos Aires Gaucho Day Trip (Group & Private)
| | |
| --- | --- |
| Accessible | Wheelchair accessible |
| Duration | Full-day |
| Includes | Live Entertainment, Lunch, Transport |
| Excludes | Gratuities, Souvenirs |
| Meals & Drinks | Included |
| Pickup | Pick-up and drop-off included |
| Suitable For | Families |
11 reviews for
Buenos Aires Gaucho Day Trip (Group & Private)
Buenos Aires Gaucho Day Trip (Group & Private)