Best Wine Tasting Mendoza Tours 2022 | Tickets & Prices
Last updated on November 29, 2022 10:30 pm
Add to wishlist
Added to wishlist
Removed from wishlist
0
Add to compare
Mendoza is a gorgeous province in the central west of Argentina. The landscape spoils you with its beautiful sights, from the Andes Mountains to its lush greenery. This bit of nature even makes its way into the province's towns and cities with tree-lined streets and the mountain tops peeking out in the background.
Mendoza is Argentina's biggest wine region and produces about 80% of the continent's wine. It has many award-winning wines from top farms in the area. And the best way to experience the excellent quality of wines produced here is through wine tours in Mendoza.
So, if you're ready to explore what the country of Argentina has to offer, take a look at our long list of Argentina wine tours in Mendoza.
Highlights:
Taste award-winning wines on beautiful farms overlooking its breath taking vineyards and the Andes Mountains.
See the beauty of multiple wine regions in the Mendoza province.
Know before you book:
It can be a bit confusing, but Mendoza shares its name with both a province and a city in Argentina. So, read tour descriptions carefully to find out where exactly you'll be traveling to.
Mendoza's wine region has over 1,000 wineries. While you're there, you cannot forget to taste the region's most popular type of wine — Malbec.
Some wineries may be closed on selected days (especially weekends), so it's best to stay flexible on your vineyard farm options.
Mendoza in Argentina is one of the best places in South America to visit for foodies and wine lovers. The province is famous for many things — from the Andes to olive oil and fine wine.
However, its vino is what attracts most of its visitors. More specifically, its Malbec wine which is the most sought-after wine in Mendoza.
This black grape was first brought to Argentina from France in the 19th century. And over a few years of struggle, it eventually rose to prominence and popularity in the following centuries. Today, Argentina stands as the top producer of Malbec.
But, besides the deep red Malbec, you can also sample a few other award-winning wines in the area. These include a selection of red and white wines like Chardonnay, Cabernet Sauvignon, Shiraz, Torrontes, and sparkling wines.
Mendoza Wine Tours 2022 Prices
The wine tours range from $19 USD ($2 380 ARS) to $160 USD ($20 035 ARS), depending on how long your tour is and what is included in the package. Some tours include a light lunch or even a three-course meal. But, depending on your budget, there is a suitable wine tour for you.
Compare prices across the ticket providers below:
Times
Each Mendoza winery has open and closing times but generally closes around 5 pm. Some wineries also close for a few hours at noon and reopen in the afternoon. However, that needn't be a concern as taking a tour means all of those time issues have been taken care of for you.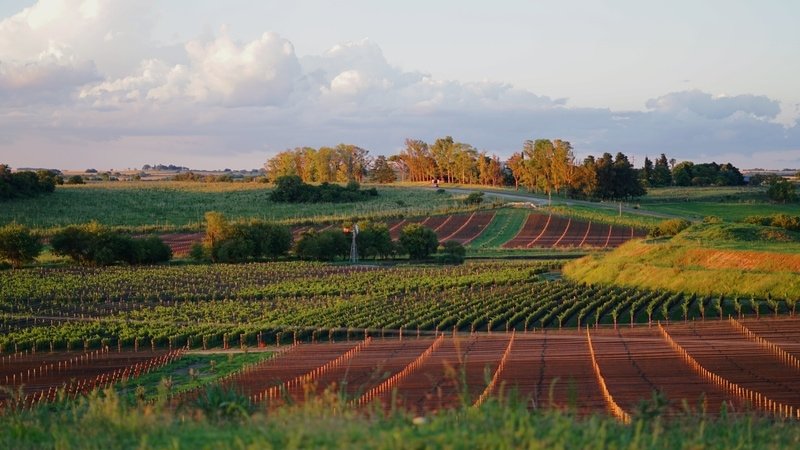 Best Time to Go on Mendoza Argentina Wine Tours
The best time to go on Mendoza, Argentina wine tours is between March and May. Although harvest time starts in January, March to May offers a more pleasant weather experience. As you'll probably be walking around the vineyards and enjoying al fresco dining during your tours, it's essential to have warm weather that's not too hot.
Mendoza has a semi-arid climate. During these months, it transitions into Autumn. Expect temperatures averaging highs of about 77°F (25°C) for March to May, while the lower temperatures will be about 57°F (14°C).
Mendoza Winery Tour Options
These wine tasting tours are a great way to experience the Argentinian wine region in various ways. This takes several aspects out of the equation, which might make alcoholic tastings more accessible. Some tours offer transport and lunch in the package as well.
Half-Day Tour with Tastings
This package is a great one to take if you don't have that much time in Mendoza or as a great introduction to the vast amount of wines and vineyards here.
What we liked: It is an affordable tour that only takes a few hours.
---
INCLUDES:
Hotel pick-up and drop-off
Knowledgeable guide taking you to two farms
You'll also get to do an olive oil tasting
EXCLUDES:
Lunch
The cost of buying a bottle of wine
This half-day tour gives you a brief introduction to the popular Luján de Cuyo or Maipú regions. It shows why they have gained the title of two of the top wine areas in Mendoza.
You'll visit two out of eight of some of the top wineries in Luján de Cuyo or Maipú, where you'll learn how these wineries go from grape seed to bottle. Then, to complete the acquaintance, you'll get to sample a few of these drinks for yourself.
Once finished at these wine farms, you're transported to one of two regional olive oil factories. Similarly, like with the wines, your guide will walk you through the process of how an olive becomes an oil. You'll also have the opportunity to sample and taste a few oils.
Check Price & Book
---
Full-Day Tour with Tastings
This tour is for wine lovers who want to have a leisurely time enjoying the region's wines and pairing them with their foods.
What we liked: An eight-hour tour accompanied by a three-course lunch with wine pairing
---
INCLUDES:
Hotel pick-up and drop-off
Knowledgeable guide taking you to two farms
Three-course lunch in a selected winery with drinks
EXCLUDES:
Gratuities
The cost of buying a bottle of wine
On this tour, you'll get to choose between popular routes from three provinces in Mendoza: Luján de Cuyo, Maipú, and Valle de Uco. Each offering equally impressive wines and views.
Take a deep dive into the process of winemaking from the ground up by walking among the vines. You'll also learn more about the methodologies that affect a wine's taste, from climate to grape choice and other environmental factors.
Then, after your educational lesson on winemaking, you get to sample some wines for yourself. You'll get to taste a sample of wines from both farms before your three-course meal with an appropriate wine pairing.
Check Price & Book
---
Winebike Tasting Tour
This tour is ideal for a small group who enjoy the outdoors on a sunny day.
What we liked: We liked that it is open on all sides, so you have a clear view of the surroundings and that we could sit across from each other, allowing us to talk to one another in between voyages.
---
INCLUDES:
Guided bike tour to two wineries
Full lunch
Cheese and ham snacks in between
EXCLUDES:
Gratuities
Transportation to and from meeting points
The cost of buying a bottle of wine
It's never a good idea to drink and drive, which is why this multi-bike (with a driver) is a great alternative.
It is a great way to experience the outdoors of the region with a jam-packed itinerary. The roughly six-hour tour starts at 10 am at Argentina's oldest active winery. While driving between wine farms, you'll be treated to cheese and ham platters to nibble on.
Then, depending on your tour choice, you'll make your way to two or three other vineyards. One of the fantastic wineries you'll visit is Tempus Alba, one of the leading exporters of wine in South America.
Top tip: If your budget allows, we recommend adding the 3-course lunch option with wine pairing. After 6 hours, you'll be hungry from all the tastings and traveling.
Check Price & Book
---
Full-Day Luxury Group Tour
This is a great tour if you're hoping for a private wine tasting for your small group.
What we liked: This tour has a maximum of 8 guests, so you'll get a personal wine tasting tour from a knowledgeable guide without the big crowds.
---
INCLUDES:
Hotel pick-up
Three to four wine tastings
Gourmet food
EXCLUDES:
Gratuities
Water
Not wheelchair accessible
his private tour starts in the city with a hotel pick-up and takes you to three to four wine farms to sample what makes these farms' wines so unique. These farms are from three top wine districts in Mendoza: Lujan de Cuyo, Chacras de Coria, and Agrelo.
Each area gives you a different type of wine, atmosphere, and stunning scenery. While in Lujan de Cuyo, you'll see the birthplace of the famous Malbec, the small village of Chacras de Coria offers a beautiful plaza perfect for exploring. And, if you haven't already experienced Argentian high-altitude wines, Agrelo will make sure to provide you with only the best of these.
Lastly, you'll enjoy a gourmet 5-course meal with wine pairings to test your wine knowledge after the tour.
Check Price & Book
---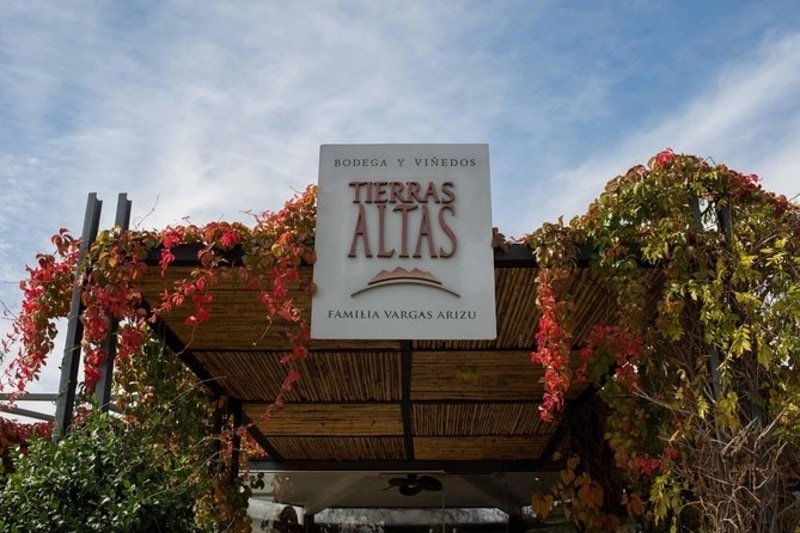 Bodega Tierras Altas' Experiencia
This is a great tour if you don't want to spend the whole day wine tasting.
What we liked: This is a quick one-and-a-half-hour tour of one magnificent wine farm without the long waiting periods in between when you travel to three or more other farms.
---
INCLUDES:
Wine tastings
Winery and vineyard tour
Drinks
EXCLUDES:
Gratuities
Hotel pick-up
Lunch
Not wheelchair accessible
This tour is short and sweet, starting and ending at one of the first boutique wineries in Mendoza. Bodega Tierras Altas in Luján de Cuyo has been operating here since 1999 and has a storage capacity of over 250,000 liters in its stainless steel tanks.
On this tour, you get to see these steel tanks and sample wine from them. You're guided through the process of winemaking on the farm and stroll through the vineyards to see the juicy grapes that start the process.
Afterward, you'll get to step down to the underground cellar where the farm stores its wines in oak barrels. If that's not cool enough, you also get a chance to taste the wines stored directly in the oak barrels.
Check Price & Book
---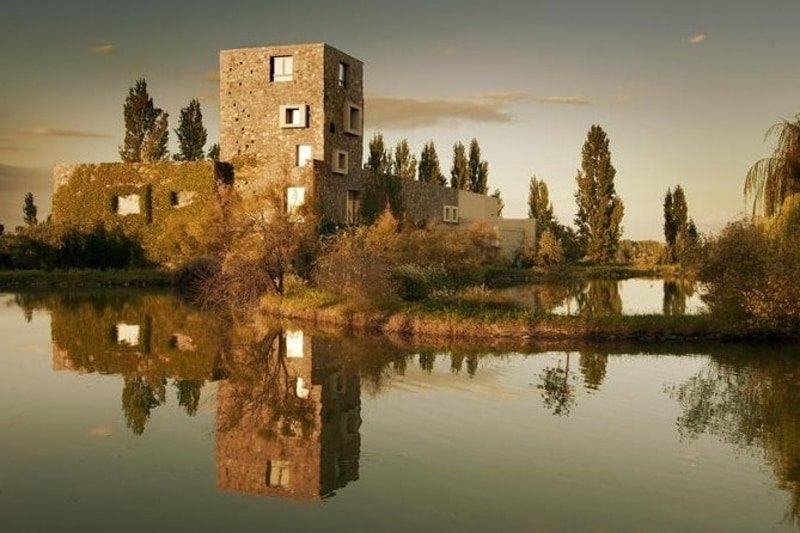 Renacer Winery Experience
This is a great tour if you want a short tour but are flexible on times.
What we liked: This tour is quick and flexible, with multiple timeslots.
---
INCLUDES:
Wine tastings
Professional guide
Drinks
EXCLUDES:
Food and drinks, unless specified
Hotel pick-up and drop-off
Not wheelchair accessible
This is another short tour that only explores one winery in Luján de Cuyo. Renacer Bodega has been making award-winning wines since 2004.
The surrounding area is beautiful, and the winery celebrates the wilderness around it all within its Tuscan-inspired walls. On your tour, you'll see how it all comes together from grape to bottle.
Depending on your tour package, you can taste four classic wines or additional limited-edition varietals. And, because lunch isn't included, we recommend checking out their restaurant voted the best restaurant in Mendoza by Tripadvisor.
Check Price & Book
Taking a Mendoza wine tasting tour is a great way to learn more about Argentina's top wines. There are a few options that can fit almost any budget, and the bonus of hotel transfers means you won't have to drive anywhere inebriated.
PROS
Great way to experience Mendoza
Optional to have meals included
Hotel pick-ups and drop-offs
CONS
Many tours aren't wheelchair accessible
No under 18's
The itinerary is often subject to change
Specification:
Best Wine Tasting Mendoza Tours 2022 | Tickets & Prices
| | |
| --- | --- |
| Accessible | No (unless specified) |
| Duration | Depends on the individual tour |
| Meals & Drinks | Meals not included (unless specified) |
35 reviews for
Best Wine Tasting Mendoza Tours 2022 | Tickets & Prices
Best Wine Tasting Mendoza Tours 2022 | Tickets & Prices