Last updated on December 3, 2023 5:50 am
Add to wishlist
Added to wishlist
Removed from wishlist
1
Add to compare
Helicopter rides in Detroit offer a marvelous time. A flight over this bustling metropolis is something to behold. From the Belle Isle to the upscale MGM Grand Detroit Casino, Detroit is a city full of gorgeous sights best viewed from the seat of a helijet.
As one of the largest cities in the midwestern state of Michigan, Detroit is a spectacular display of architecture and auto-industry – also known fondly as the "Motor City". Tourism is important in this city and a Detroit tour in one of the many helicopters around the area will take you soaring over the vast urban skyline in style. From sparkling tours of Detroit city at night to Downtown flights, Detroit city tours from the sky are not to be missed.
In this article, we have listed some of the best helicopter rides in Detroit to help you plan the perfect tour.
MaxFlight Helicopter Tours
MaxFlight Helicopters offer a number of services, including exquisite tours of Detroit Metro, Belle Isle and the surrounding Michigan area. Offering affordably-priced training and some of the best flying lessons Detroit has to offer, MaxFlight caters to all your aerial needs
Boasting professional pilots and tour guides as well as immaculate services, MaxFlight is a reliable helicopter agency. MaxFlight Helicopters is open 7 days a week, all year around and also offers online bookings. This helicopter flight service is ideal for Michigan residents and tourists alike.
Let's take a look at some of the tours they offer.
There are currently no helicopter rides in Detroit, here is a helicopter ride nearby.
Detroit City Tour Extended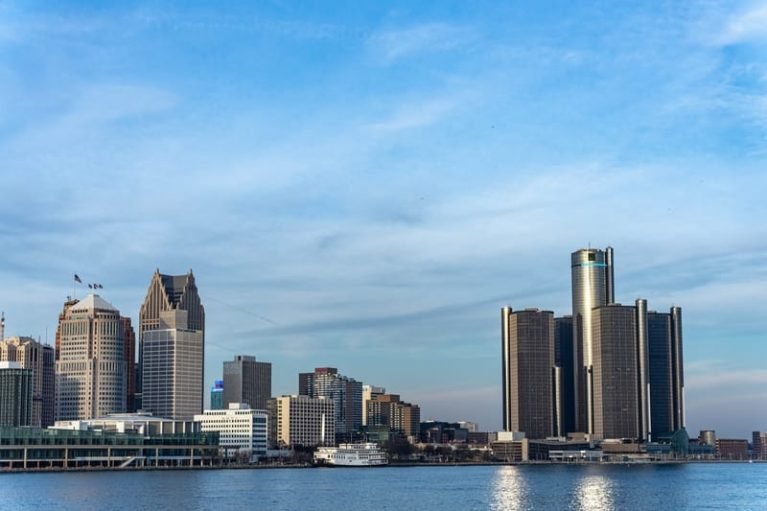 Be sure to pack your cameras for this extended downtown helicopter ride. This Detroit city helicopter ride spans approximately 45 minutes and can accommodate up to three passengers.
This helicopter tour will take you soaring over fantastic Detroit landmarks. Expect sights over the Grosse Ile and Belle Isle as well as various views of the buzzing cityscape. Sneak peeks of the Packard Plant and the Grosse Pointe Mansions along the way, before heading back downriver.
This helicopter ride asks $450 per flight. From the Motor City Casino to Detroit's Grand Central Station, this helicopter city tour is ideal for taking in all of the best monuments Detroit has to offer.
Sunset Tour | Downtown Detroit
With this stunning option, MaxFlight boasts a sunset helicopter city tour that lasts 10 minutes longer than its competitors.
This tour includes all the marvelous sights of the Downtown city tour with the additional benefit of seeing it all in the golden hue of sunset. Marvel at the gorgeous city landscape as the brilliant lights of the Motor City sparkle to life before your eyes.
This romantic helicopter ride offers free informative, in-flight videos and lasts approximately 30 minutes. When purchasing tickets online it will cost $375 per flight and $495 when purchased on site. Accommodating up to three passengers, this Downtown helicopter ride is a deal not to be missed.
Detroit Metro Tour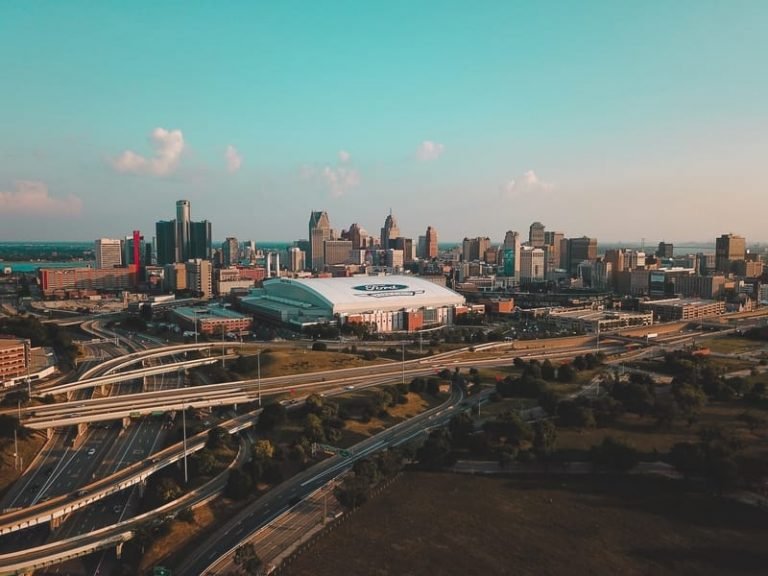 This hour-long flight includes the same insane views of the Downtown city tour with additional views of Detroit's industrial areas.
After flying over the Downtown area, passengers will be carried over Midtown Detroit and the factories and plants that give the Motor-city its name. Fly past the towering Fisher Skyscraper before veering off towards the Ford Dearborn Truck Factory. From the River Rouge area and the Rouge Steel Plant to the Henry Ford Hospital, this expansive helicopter tour covers everything.
The Detroit Metro Tour costs $550 per person and hosts up to three passengers. For any curious tourists interested in the rich history of Detroit, this helicopter ride is an indulgent experience.
MyFlights | My Flight Tours Detroit
Tour Detroit, Michigan in style with MyFlights helicopter tours. This helicopter company hosts extensive scenic tours over a number of cities in Michigan. MyFlights offers highly-skilled pilots and strict safety standards. All while promising Michigan helicopter tours that are both unique and ever-expanding.
The MyFlights helicopter company strives to provide inclusive tours in a wide variety of locations with a few spectacular flights over the Downtown Detroit area. For a new perspective on your favorite cities, Take a Michigan helicopter tour – MyFlights promises to provide.
Ambassador Bridge Tour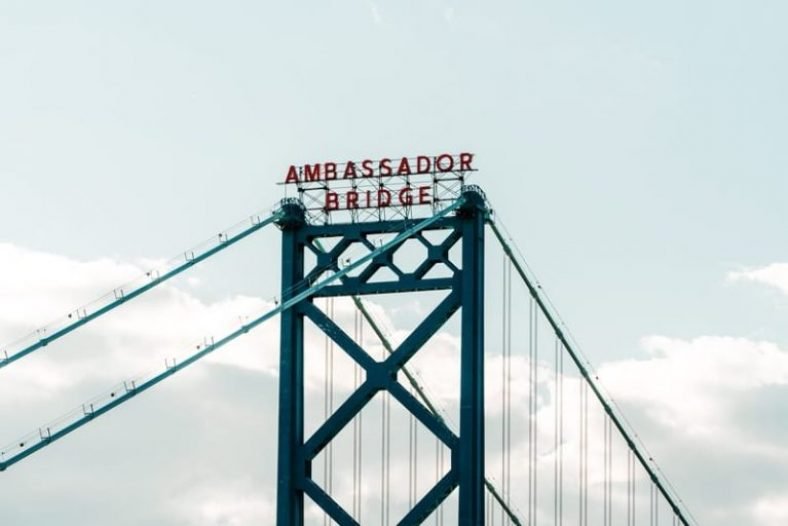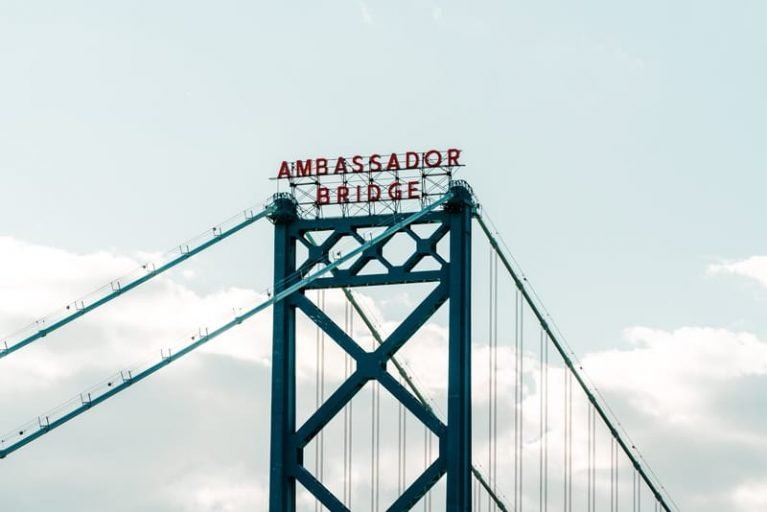 The Michigan helicopters of the Ambassador Bridge Tour will take you snaking over the twinkling Detroit River. From here, you will be able to witness Canada on one side of your private chopper and the U.S. on the other.
Head towards the busy Ambassador Bridge and watch from above as the tiny cars rush along this iconic suspension bridge. After taking in the views of both the bridge and the famous Motor Casino, you will be flown over the heart of Denver itself and bear witness to the many sports stadiums Detroit has to offer.
This tour asks $100 per person with a maximum of three passengers. The Ambassador Bridge Tour is an informative sweep over Detroit's many attractions. It is ideal for the thrill-seeking tourist.
Detroit Night Tour
A helicopter ride at night is a wonderful experience. This Detroit Night Tour will fly you over the Belle Isle and high over the Detroit River. After catching gorgeous glimpses of the Ambassador Bridge at night, this helicopter rides angles you towards the heart of the city.
Enjoy a complimentary glass of champagne, 1,000 feet up in the air while the city writhes in colorful flashes beneath you.
This tour asks $150 per person with a maximum capacity of two passengers. Perfect for a romantic flight with a loved one, a dozen roses can be requested to await you at the helicopter for an additional $80.
Keep in mind, this tour asks that you present your ID to prove that you are 21 or older in order to receive your champagne.
Final Thoughts on Helicopter Rides in Michigan | Detroit
Helicopter rides in Detroit are the ideal way to view this magnificent city from a fresh perspective. Whether you are a visiting tourist or a Detroit resident, a helicopter ride could be just the kind of adventure you need.
Should you decide to continue your tour through the U.S. states, why not take a look at these St Augustine Helicopter Tours next?
But for now, we urge you to grab your cameras and enjoy a splendid trip over the automotive-enthusiastic city of Detroit.
1 review for
Helicopter Rides in Detroit | Michigan Tours & Prices
Helicopter Rides in Detroit | Michigan Tours & Prices