Last updated on November 30, 2022 11:55 am
Add to wishlist
Added to wishlist
Removed from wishlist
0
Add to compare
Have you always wanted to visit the ancient Inca ruins and sites? Maybe you want to experience first-hand how the Inca people lived? Then Peru's Sacred Valley is the area you need to visit. Aside from Machu Picchu, it is one of Peru's most famous areas and historical sites.
Peru is a beautiful country with a lot to offer and is best known for being home to a part of the Amazon rainforest. The country is also famous for the ancient city of Machu Picchu in the Andes and the Inca military and political center of Cusco.
With a rich history and a diverse culture, Peru is a country that should be on your bucket list and the Sacred Valley is the best place to visit.
Highlights
Experience the breathtaking scenery of the Sacred Valley in Peru
Learn about Inca history and traditions
Visit the ancient Inca sites of Saqsaywaman and Tombomachay
Know Before You Book
A valid passport is required for travel
These tours are not wheelchair accessible
Tours are suitable for people with a moderate fitness level
Peru's Sacred Valley tours are a fantastic way to explore the ancient Inca ruins and learn more about the people who lived in the area. On these tours, you will not only experience some of the most stunning views Peru has to offer, but you will also learn more about the Inca way of life.
Most tours take you to places like Moray, the Salt Mines of Maras, Pisag, Urubamba Valley, and Ollantaytambo. Throughout the tour, you will be assisted by a professional guide willing to answer all your burning questions.
Must-haves:
Passport or ID card
Sunscreen
Comfortable clothes and shoes
Extra cash
Gloves
Most tours are a day long, and if you are staying in Cusco, a Sacred Valley tour is a must. This once-in-a-lifetime experience is a great way to learn more about how the Inca built their terraced agriculture and mined for salt.
These tours highlight the magnificence and beauty of Peru. It's no wonder it's one of the best places to visit in South America. The tours also offer you some flexibility and come with additional add-ons to make the experience more immersive.
Peru's Sacred Valley Tour Prices 2022
A Cusco to Sacred Valley tour typically costs between 125 Sol ($33 USD) and 247 Sol ($65 USD). These are generally full-day tours, but more extended day options with accommodation are available at a higher cost of 2809 Sol ($740 USD).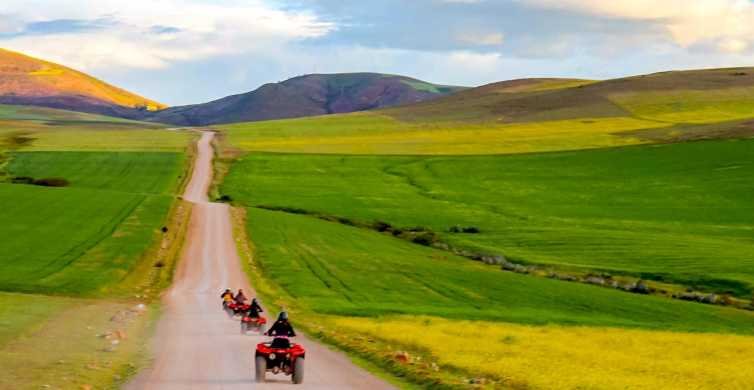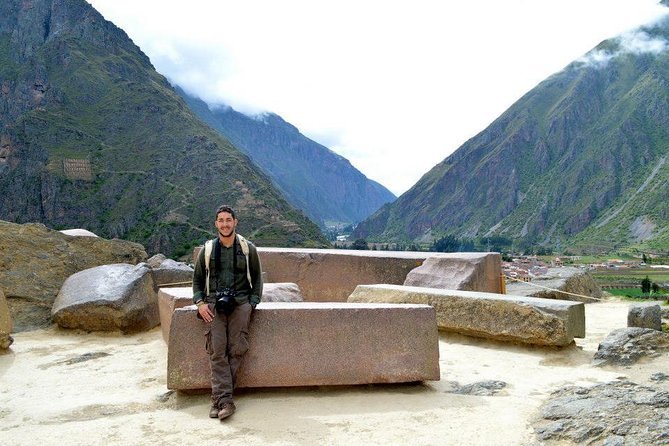 Sacred Valley, Peru Tour Opening and Closing Times
Most tours are day trips and you will be picked up from your hotel in the morning and driven to the various sites on offer. With some options, you get the choice of lunch before heading back to your hotel. Pick-up is at 8 am, and the tour lasts until mid-afternoon.
Best Time to Visit the Sacred Valley
This may come as a surprise to most travelers, but the best time to visit Peru is during the winter (May – September) as this is the driest season and there is less rainfall. This is especially true if you plan on visiting Cusco or trekking to Machu Picchu.
Although summer is warmer, it is the wettest season and the area experiences frequent heavy showers. This means that there's a greater possibility of a tour being canceled. The shoulder months (April and October) are also quite unpredictable and conditions vary.
Here are some more seasonal details to help you decide:
Time of year- It is the dry season between May and September.
Time of week- All tours are limited to 10-15 people, and you can book your tour anytime during the week.
Time of day- The tours are typically day trips, so it is best to leave in the morning.
Top Sacred Valley in Peru Tour Options
There are different options for Sacred Valley Tours, each offering an exciting point of interest. Some are walking tours that require you to climb stairs, while others are less physically taxing. Here are three top Sacred Valley tour options.
From Cusco: Sacred Valley and Moray Salt Mines
This one-day tour is perfect for anyone traveling with a group of friends. The tour begins at Plaza de Armas in the historical center of Cusco, from where you will travel to Chinchero. This small rustic town has a long tradition of textile weaving, and you will get to see various traditional Inca weaving techniques.
After spending time in Chinchero, you will visit Moray where you will see agricultural terraces built by the Incas to grow crops on the mountain terrain. At Moras, an area next to the terraces, there are over 5,000 salt ponds that were used for salt extraction by the Incas. This was to aid in food preservation.
After you learn about the Incas and their agricultural techniques, you will travel to the capital of the Sacred Valley, Urubamba, for lunch. After you have refueled and rested, make your way to the historical towns of Ollantaytambo and Pisaq.
Once at Ollantaytambo, you will climb over 200 steps to reach the top of the terraced fortress. This ancient structure overlooks the entire town and was an essential point of defense during the Incan times. Before returning to Cusco, enjoy the local market in Pisaq that sells a variety of souvenirs and traditional crafts.
What we liked: Learning about ancient Inca traditions.
INCLUDES:
A professional tour guide
Tourist bus
Lunch
EXCLUDES:
Hotel pick-up and drop-off
Entrance tickets to certain sites
Drinks
Check Price & Book
Sacred Valley Tour from Cusco
This 10-hour day trip lets you explore Peru's Sacred Valley with a small group. The tour passes through the ancient Inca sites of Tambomachay and Saqsayqwaman. You will also get the opportunity to visit Pisac.
During your tour, you will get to enjoy a demonstration of Incan weaving and dyeing techniques at a Peruvian weaving house. This tour also comes with an option to upgrade to an all-inclusive package that includes admission to attractions and lunch.
The first stop on your tour is a village in Pisac where you can visit the local market and get an idea of the life in the area. Here you will get the opportunity to explore the ancient Inca ruin sites and see the temples, residences, altars, and carvings, amongst other things.
After spending an hour at Pisac, head to Ollantaytambo. Here you will visit an Inca citadel with rock formations representing the god Viracocha who was believed to have created the sun and moon.
You will then head to Awana Kancha where you will get to see llama, alpaca, and more native South American camelids. The tour ends at Urubamba with lunch and drop-off at your hotel.
What we liked: The knowledgable tour guide.
INCLUDES:
Hotel pick-up and drop-off
English speaking guide
Transport
EXCLUDES:
Admission to certain attractions
Meals (on the basic option)
Gratuities
Check Price & Book
From Cusco: Moray and Salt Mines Quad Bike Tour
This is the best option for all you adventurers out there. With the backdrop of the Andes Mountains, you can feel like a true explorer as you bike your way through the Sacred Valley.
Some benefits of this tour include pick-up from your hotel in Cusco and the option for a one-person or shared quad bike. On your tour, pass by traditional Peruvian villages and admire the rustic town of Maras. Here you can watch the locals enjoy their day and visit the market selling traditional goods.
After exploring Maras, visit the archaeological site of Moray and view the terraced agriculture that forms an amphitheater-like depression on the land's surface. During your tour, you will learn how the Inca used these holes to acclimatize seeds from the Andes mountains.
Your last stop on the tour is the salt ponds still used today to obtain salt. This part of the tour will not be on the quad bike, but you will take a bus to the mines instead. After this, you will be dropped off at your hotel.
Experience the breathtaking scenery throughout the tour from a new perspective. The quad bikes add a sense of adventure and excitement that the other tours don't offer, which is excellent if you want something different.
What we liked: Riding through the Andes landscape.
INCLUDES:
Hotel pick-up
Bilingual guide
Quad bike for one person or a shared quad bike
Gasoline
EXCLUDES:
Optional entrance to the sites at Moray
Entrances to the salt mines
Tips
Check Price & Book
A Sacred Valley tour is a fantastic option if you want to explore more of Peru's diverse and beautiful landscape. We loved the knowledgeable guides and learning more about Incan traditions.
PROS
Learning about Peruvian and Incan culture
Bilingual guides
Hotel pick-up and drop-off
CONS
Excludes admission tickets to some sites
Requires a lot of walking
Not wheelchair accessible
Specification:
Sacred Valley Tour | Best Tickets & Prices From Cusco
| | |
| --- | --- |
| Accessible | Not wheelchair accessible |
| Duration | Full-day |
| Includes | Hotel pick-up and drop-off, Professional guide |
| Excludes | Admission to some sites, Meals and drinks |
| Meals & Drinks | Not included in basic options |
| Pickup | From hotel (selected) |
| Suitable For | All able-bodied persons can participate |
56 reviews for
Sacred Valley Tour | Best Tickets & Prices From Cusco
Sacred Valley Tour | Best Tickets & Prices From Cusco