Taronga Zoo Tickets (All-day Pass, VIP Access) 2023
Last updated on June 2, 2023 8:15 am
Add to wishlist
Added to wishlist
Removed from wishlist
0
Add to compare
On the shores of Sydney Harbor, in the suburb of Mosman, you can find Taronga Zoo. Covering 69-acre and hosting over 4000 animals, this "zoo" is known as one of the "most famous wildlife parks and sanctuaries across Australia".
Sydney Harbor hosts some beautiful attractions, the Sydney Opera House chief among them. However, experiencing over 1.5 million visitors every year, Taronga Zoo is still one of Tourism Australia's most famous and frequented attractions.
You'll find a trip here to be perfect for the whole family. The zoo offers a whole lot of variety and uniqueness, boasting over 350 different species of animals. It holds 8 subsections within the park, including the famous Tiger Trek, Seal Walk, and Elephant Trail.
Whether you're bringing kids, visiting as a couple, or traveling as a solo traveler, Taronga Zoo Sydney has enough for everyone from all walks of life.
Highlights:
Over 350 different species of animals
69-acres of well-maintained ground to cover
View of the harbor is priceless
Know before you book:
You may need to catch a ferry to get here
Ticket prices can be higher costing
The zoo can be very busy, experiencing 1,5 million visitors a year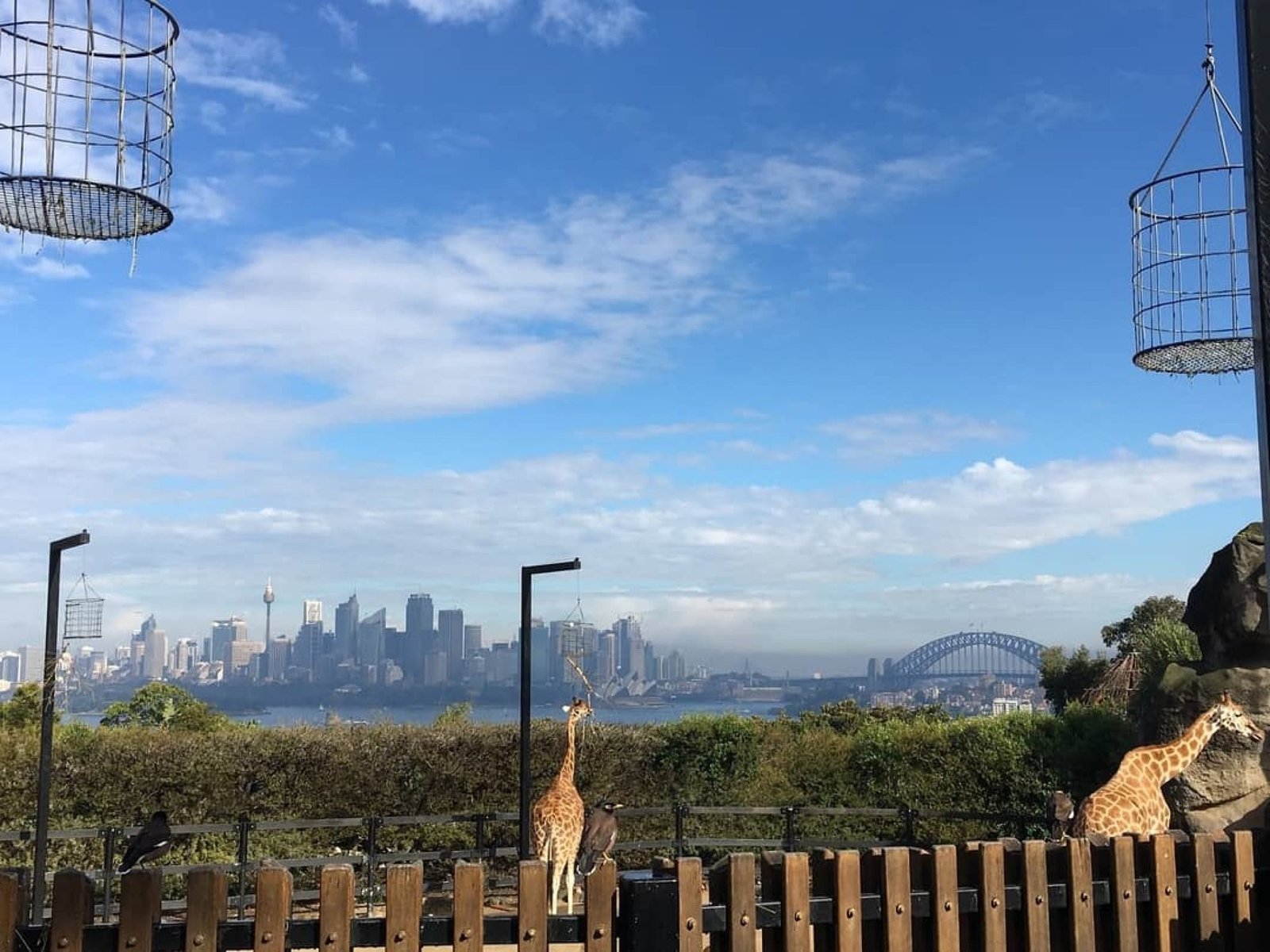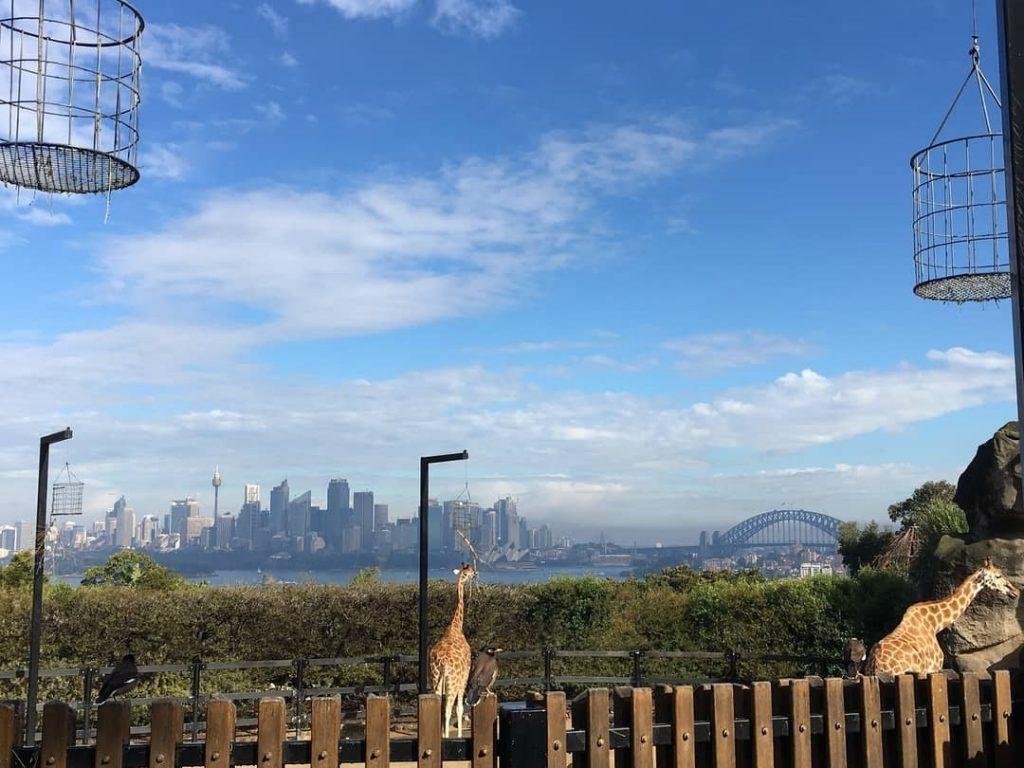 Since its original construction in 1916, Taronga Zoo has worked tirelessly to shift its focus away from the standardized perception of a city-based zoo. Today, it's proud to showcase itself as an animal sanctuary instead.
It's no secret that zoos today have come under scrutiny from the public due to the forced enclosures it places animals in. If this is something that plays on your mind, fret not.
The Sydney zoo is well praised for its size and its careful habitat building. With over 6 different subsections, you'll see firsthand just how seamlessly these creatures fit into their surroundings. Here, the animals come first, and their happiness is paramount. Here, they're well looked after.
So, bring your kids, bring your partner, or just bring yourself! Come and see the wonderful world found on the other side of Sydney Harbor. Explore its paths, visit its inhabitants, and spend your day wide-eyed and well-catered to. It'll be a day to remember.
Taronga Zoo Pass Prices 2021
Adult entrance prices to the zoo start at $47 USD. Purchasing your ticket online will see $5 USD removed from that price. Kids cost $27 USD, and infants under 2 years get in for free.
In comparison, a guided tour of the zoo would normally cost about $20 USD extra. You can compare some of these price options below:
Times
The Sydney Taronga Zoo never closes. It's open 365 days a year, including Christmas, Boxing Day, and Easter. However, its daily opening hours can change depending on what season it is.
Winter, due to the shortened days, sees the zoo close half an hour earlier, at 4:30 pm. This in comparison to Summer where the zoo closes at 5 pm. In all seasons the zoo will open at 9:30 am.
Summer:
Monday – Sunday: 9:30am – 5pm
Winter:
Monday – Sunday: 9:30am – 4:30pm
Best Time to Go
Summer in Australia is well-known both for its beautiful weather and it's incredibly hot temperatures. If a visit to the zoo is on the cards, we'd suggest you aim for the shoulder months of Summer, between March through to May, heading into August.
By this point, the hot temperatures would have subsided and the crowds have dwindled.
Taronga Zoo Sydney Tickets
When it comes to enjoying all that the zoo has to offer, you're probably going to want to make it as personalized as possible. Fortunately for you, Taronga Zoo offers discounts and bulk packages for you to make use of.
Options include annual passes, family passes, discounts on group sizes, and spot sales throughout the year. Keep your eye out for any of these offers, especially if you're looking to make your trip unique to you and your family.
Taronga Zoo Tickets and Packages
A guided tour is always the best way to enjoy a center as large and filled with life as this one. You have a lot of ground to cover, and having someone to help inform you along the way will only make things more informative and purposeful.
Here are some of our personal favorite tour options for you to go through!
Australian Wild Animals Experience
The Taronga Wildlife Experience tour is centered around getting to know the animals that call Australia their home. We're talking about koalas, wombats, platypus and more!
This tour is perfect for those wanting to learn more about Australia's unique wildlife, and more specifically, interact with them up close and personally. For 2 hours you'll get as close to the action as possible, meeting some of the cutest marsupials you'll ever see.
You'll also get exclusive behind-the-scenes opportunities to see where and how the animals' food is made. By the time you're done, you'll know more about how to look after a baby koala than your own pet!
What we liked: Great way to learn about the indigenous wildlife of Australia.
---
INCLUDES:
All-day access to the zoo
A free souvenir
Post-tour tea and snacks
EXCLUDES:
Transportation to and from the venue
Parking fee
Additional meals
Although this guided experience doesn't include a visit to all the exhibits, it does give incredible insight into Australia's indigenous wildlife. It more than makes up for what hasn't been included in its itinerary.
Since the tour also includes an all-access ticket to the zoo, you can continue your explorations after the formal tour has ended. You'll get to see it all by the end of your day.
Check Price & Book
---
Exclusive VIP Tour
With this 90-minute tour, you get a unique, personal tour of Taronga's normally restricted areas. These include the meal preparation site, the base of operations for the Australian subsection, and some hidden enclosures.
You'll get to see wallabies, kangaroos, wombats, echidnas, and many other animals native to Australia.
There'll also be some very necessary one-on-one time with your tour guide as you explore each sanctuary. You'll learn so much more from being able to interact with your tour guide, just you and them.
What we liked: Perfect for those looking for a more personal experience with the animals.
---
INCLUDES:
All-day zoo access
Sky Safari cable car (weather permitting)
Access to normally restricted areas
EXCLUDES:
Transportation to venue
Meals
Tours of the other exhibits
Check Price & Book
---
This tour offers a very unique experience of the zoo's Australian exhibit. You'll get access to areas not normally accessible by the public, as well as an included ride on the Sky Safari cable car!
It's perfect for travelers who are with their family (kids included), or traveling alone and want to learn about these unusual creatures. You'll get a unique tour catered solely to your needs.
What a great experience awaits those who get to the opportunity to visit Taronga Zoo, Sydney. In every sense of the definition, this is more a sanctuary than a zoo. The animals are well taken care of, the park is in pristine condition, and the staff work to keep it that way.
PROS
Over 4000 animals to see
Authentic habitats and enclosures
Can get an up-close and personal with the animals
CONS
Can be very busy
Very large so you may not see everything
Transportation to the venue can be difficult
Specification:
Taronga Zoo Tickets (All-day Pass, VIP Access) 2023
| | |
| --- | --- |
| Accessible | Wheelchair accessible |
| Duration | 1.5 – 2.5 hours, Full-day access |
| Includes | All-day Pass, Souvenir, VIP Access, Light snack on tour |
| Excludes | Tours of other enclosures, Parking fee, Transport |
| Meals & Drinks | Light snacks included |
| Pickup | Not included |
| Suitable For | Children, Couples, Families, Families with older children, Groups of friends, Solo travelers |
109 reviews for
Taronga Zoo Tickets (All-day Pass, VIP Access) 2023
Taronga Zoo Tickets (All-day Pass, VIP Access) 2023