Cape Town Weather in February | Average Temperature to Expect
Cape Town is in South Africa and is located at the most southern-western point of the African continent. Cape Town and the rest of the Western Cape have a Mediterranean climate that differs from the subtropical climate of South Africa. The Mother City, as it is affectionately called by locals, is capable of experiencing all four seasons in one day.
If you are visiting in January or February, you can expect a dry, hot climate. Summer weather continues into March and early April before autumn and winter begin to bring cold weather and rainfall to the region.
Cape Town weather in February still requires some preparation. It is not uncommon to experience high temperatures, clouds, strong winds and wildfires during this month. Forecasting the weather helps you to look at more than just the temperature expected for the time of your visit.
Read on for information on the temperature, water temperature, wind, rainfall, and sunshine expected during February in Cape Town.
Summer Weather in Cape Town in February
Summer means 61°F (16°C) mornings in Cape Town with the sun rising over the Hottentot Hollands Mountain Range to the East. Locals and visitors make the most of the 6 am sunrise to enjoy the outdoors before the heat of the day, which is usually around 86°F (30°C).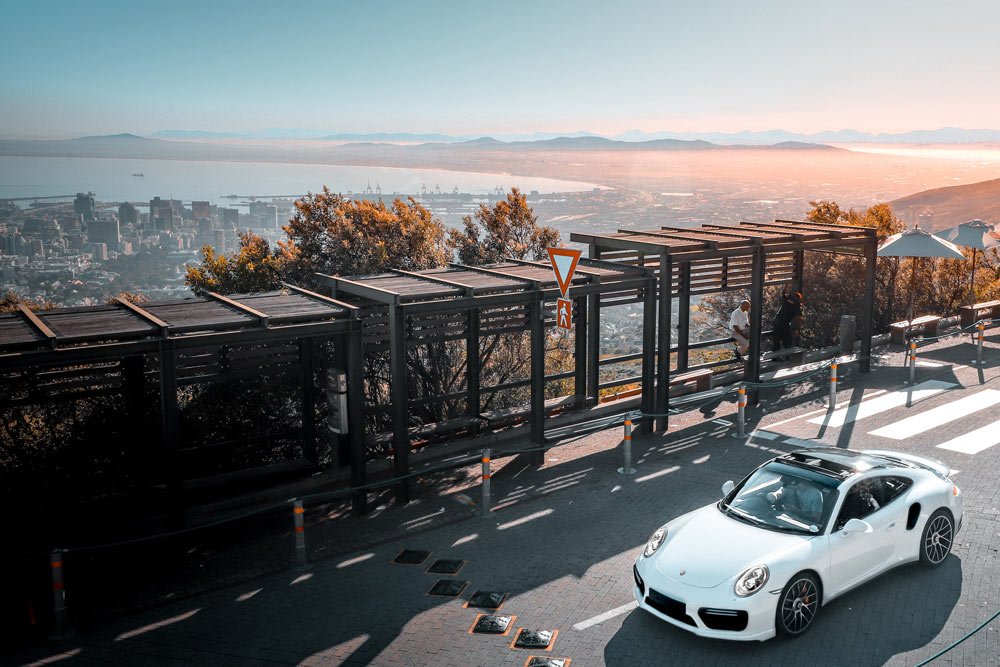 The water temperature in February can be as low as 53°F (12°C). Swell averages 8ft with a swell period of 11 seconds. The dominant wind for February in Cape Town is south-south-east and the dominant swell direction is south-west.
February follows typically the driest month in Cape Town. Cape Town received 25 mm of rain in February 2023 with a high of 99°F (37°C) at midday and a low of 57°F (14°C) at night.
Over the month of February, the length of the days decreases by 55 minutes. And on the first of February, Cape Town experiences an impressive 13 hours and 45 minutes of sunshine. The month starts with a 6 am sunrise and 7:51 pm sunset.
The month ends with sunrise at 6:30 am and sunset at 7:23 pm.
Daily Temperature in Cape Town in February
February in Cape Town has a daily fluctuation in temperature of 25°F (15°C). You can expect a low of 61°F (16°C) in the morning with midday bringing a high of 86°F (30°C). The temperature peaked at 99°F (37°C) in both February 2019 and 2020.
Hot temperatures experienced during February in Cape Town can quickly lead to dehydration. Water is essential to any outdoor activity, and sunscreen should be worn in protection against the harsh UV light. Seek shade from mid-morning through to mid-afternoon.
Cape Town Weather Averages
The average weather in Cape Town over the past ten years has helped produce reliable estimates for the future. Cape Town is not exempt from the effects of climate change. Changes in rainfall have a direct impact on the environment and citizens. The lowest annual rainfall was recorded in 2015 at 403mm and coincided with the hottest temperature in 100 years of 107°F (42°C).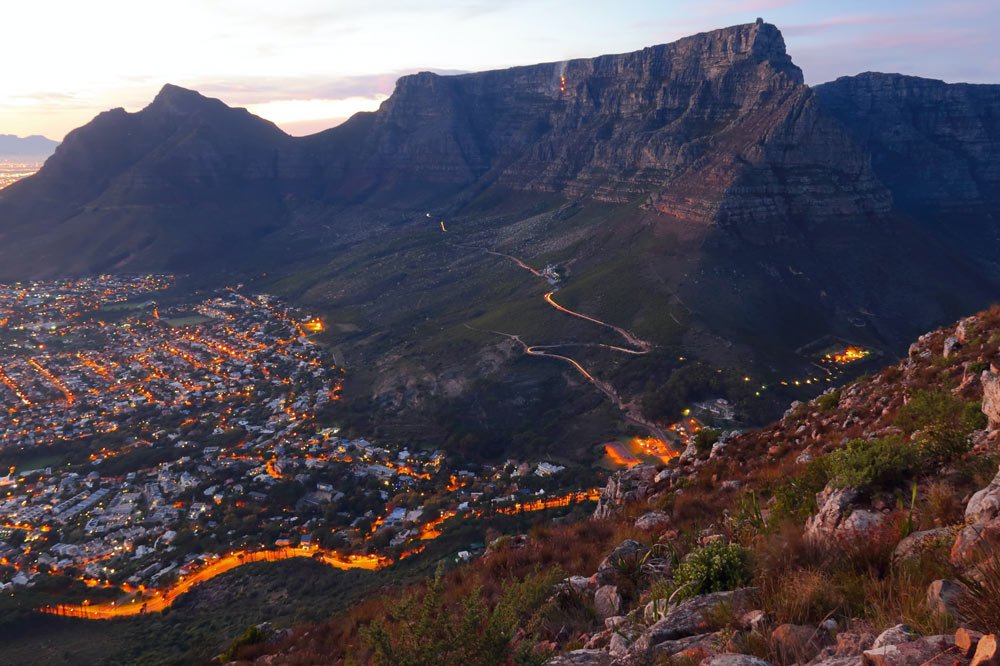 Temperatures are warmest from December through to March and average daily highs are above 74°F (24°C). Cape Town can expect higher average temperatures, higher maximum temperatures and reduced average rainfall following global trends.
Rainfall is lowest in February despite high cloud coverage. February 2023 experienced five days of rainfall with a total of 16mm of rain for the month. The most rainfall occurs in July, with an average of 15 days receiving 138mm of rain.
Cape Town Average Temperature
The average temperature in Cape Town is a high of 86°F (30°C) and an average low of 64°F (18°C). You can expect summer days with a temperature of 86°F (30°C) and winter days with a temperature of 64°F (18°C).
Predictions for 2023 are for an average high at 82°F (28°C) and average low at 62°F (17°C). These temperatures are lower than the temperatures recorded in 2020.
The average temperature Cape Town experienced in February in 2010 was recorded as having a high of 79°F (26°C) and a low of 71°F(22°C).
Cape Town Annual Weather Tips
Cape Town yearly weather patterns may change, but the physical environment stays the same. You can get the best out of your time in Cape Town by traveling to the location, which will be best suited to the conditions.
The south-easterly blows predominantly in Cape Town during summer. Find protection from the strong wind on the Atlantic side of the coastline. Winter has strong storms that blow in a north-westerly direction and bring rain.
Water Temperature Cape Town
Cape Town's beaches can vary in surface temperature. The popular sun tanning beaches of Camps Bay and Clifton experience between 55°F (12°C) and 70°F (20°C) during the month of February. Despite the temperature staying below 70°F (20°C) throughout the year, people still embrace the cold water for a swim.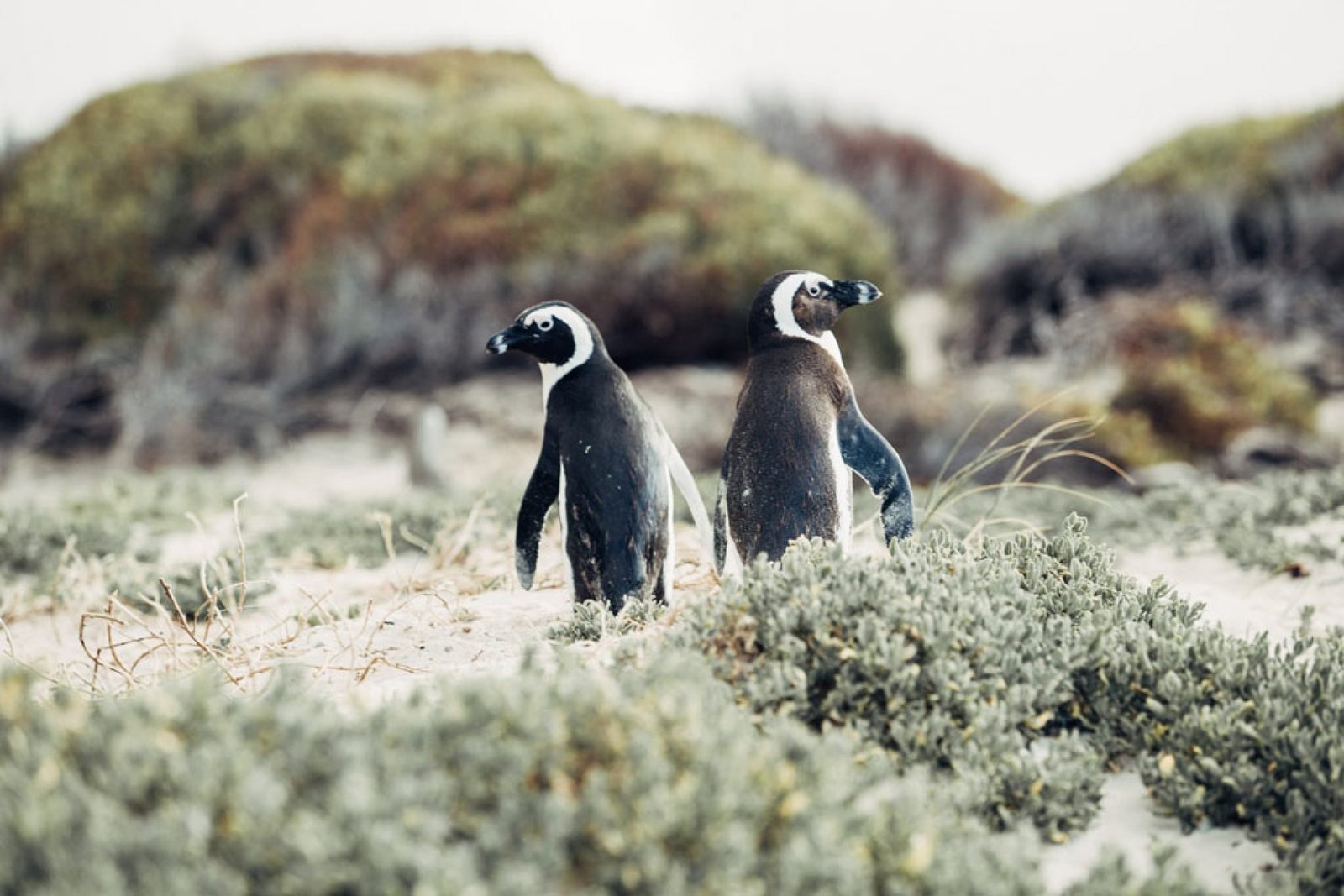 The Atlantic ocean can be considerably warmer within False Bay. The shallower and protected waters are between 61°F (16°C) and 71°F (22°C) in February and are coldest in July at 55°F (13°C).
Weather in South Africa in February
The country covers a large surface area of 1 219 602 km2 and has a high altitude interior plateau. South Africa's coastline of more than 3000 km helps produce a temperate climate with the interior areas at high altitude remaining dry.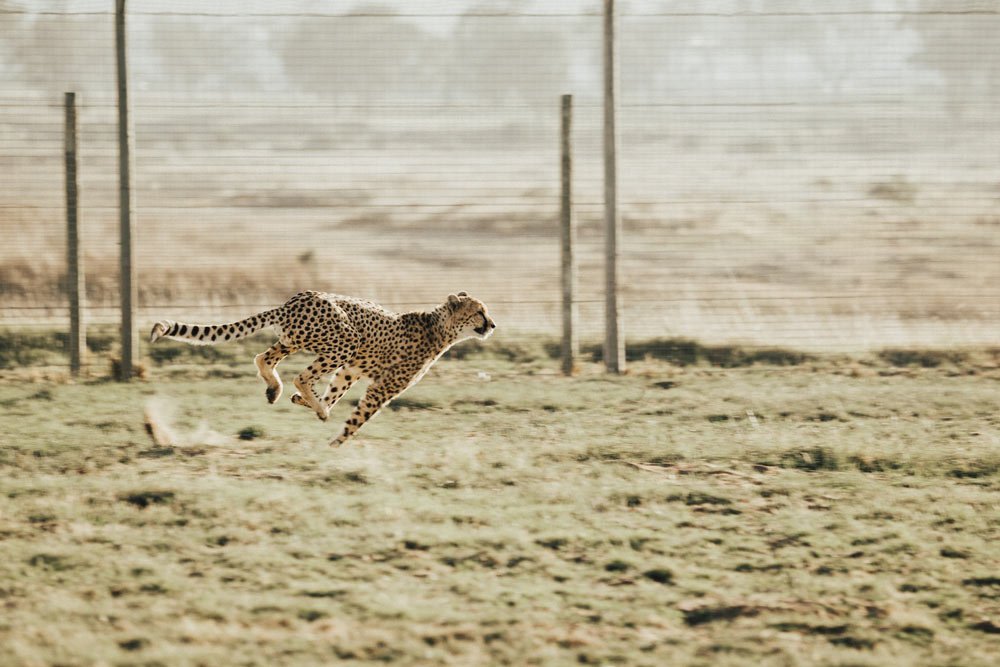 An annual rainfall of 600mm is expected in South Africa. In 2015 it had the lowest annual recording since 1904 at 403mm.
Temperature in South Africa in February
The temperature in South Africa in February is different depending on your location:
Cape Town lies at 24m above sea level and experiences hot, dry weather through February, with temperatures reaching a high of 86°F (30°C) and a low of 64°F (18°C)
Johannesburg is located at 1694m above sea level and typically experiences a high temperature of 77°F (25°C) and a low temperature of 57°F (14°C) during February.
Durban is located on the eastern coast at 8m above sea level and experiences a high temperature of 82°F (28°C) and a low of 70°F (21°C).
Final Thoughts on Weather in Cape Town in February
The weather in Cape Town in February is hot and dry. You can expect five days of cloud cover with a total of 16mm of rain spread across them. The south-easterly wind and the strong sunlight are worth protecting yourself against by finding cover on the Atlantic side of Table Mountain.
We hope you feel more confident about the weather you can expect in February in Cape Town. Remember to enjoy the early morning sunlight and seek shade during the afternoon.
Plus, the weather in February will give you ample opportunities to experience sunset spots in Cape Town.