Bali, 'The Island of the Sex Gods', also known as being a favorite for travel fanatics, romantics, partygoers, and anyone looking for a scenic tropical getaway. Bali offers the most beautiful landscapes, cast with palm trees, volcanoes, rice terraces, and dazzling white sandy beaches.
But some visitors feel somewhat disappointed over the hype of Bali and all its wonders.
My theory is that many travelers end up in the wrong places in Bali. Places that are different from what they were genuinely expecting. Some want the party, beach, and surf scene and end up in Ubud or Nusa Penida or wanted a romantic honeymoon and end up in Kuta.
Bali is one of the most diverse places you can go for a holiday and known to be one of the best destinations for island hoppers; there is an activity to quench just about every soul, you have to know where in Bali to go. What are the best regions, the best places to stay in Bali, and what do the cities in Bali have to offer?
Bali Regions
Bali is a small island; you can drive through it in just 3 hours, exploring the places that interest you the most, or hop on a boat and visit the neighboring islands. Finding yourself the best cities in Bali and discovering some magical Bali locations is an adventure on its own.
Some regions in Bali are influenced by tourism, with vegan restaurants, vibey bars, and charming cafes. Other places in Bali are more remote, preserving the unique Balinese culture and its beauty.
Here are some of the best areas to stay in Bali:
Canggu
Uluwatu
Ubud
Kuta
Seminyak
Gili Islands: Gili Air, Gili T, Gilli Meno
Nusa Islands: Nusa Lembongan, Nusa Penida, and Ceningan
Best Places to Stay in Bali, Indonesia:
Bali may be a small island, but it offers a large variety of places for all its travelers. Here are some of the top destinations in Bali and things to do during your stay in Bali.
Canggu
Exceeds In: Quaint coffee shops, Surfing, Beach Bars
A stone's throw away from busy Seminyak, Canggu is known to have a laid-back vibe. Between lush rice fields and hipster cafes, yoga studios, and a great atmosphere, it's a preferred Bali Town amongst travelers. However, unlike its neighbor Seminyak, Canggu does not have beautiful beaches and is more for the surf and aura.
Things to do in Canggu
Relax at one of the best beach bars or pool bars that Canguu has to offer. Some great places to hangout are; The Lawn, Panama, Finns, Cabina Bali, and La Brisa.
Surfing in Canggu is an all-time favorite. The waves are suitable for anyone, from entry-level to advanced. Some excellent surf spots include Berawa Beach, Echo Beach and, Batu Balongs Beach.
For foodies, Canggu offers a haven of cafes and restaurants, from its smoothie bowls to top-class Indonesian cuisine. Try out some of these favorite restaurants: The Shady Shack (best for vegan food), Quince Cafe (deliciousness), Cinta cafe (awesome vibes).
Explore Canggu rice paddies and the authentic Balinese culture from Jalan Pantai Pererenan to Jalan Raya Seseh.
Uluwatu
Exceeds In: Surfing, Temples, Picturesque beaches and cliffs, Nightlife
Uluwatu, in the South of Bali, is the epitome of any surfer's dream! It's another little Bali town at the southernmost tip of the island, offering the best reef breaks out there, a laid back vibe and spectacular views. A diverse opportunity for anyone looking to have a great time, for both couples and backpackers. Accommodation is cheap, and you will find many stunning beach bars and cafes along the way.
Things to do in Uluwatu
One of the favorite and most beautiful beaches to see is Dreamland Balangan, whether to surf or to take a Bintang or two and watch the sunset. Other fantastic beaches are Green Bowl and Padang Padang.
Visit Uluwatu temple. Be careful of the cheeky monkeys!
Single Fin Surf Bar is a great place to hang out and has a fun nightlife.
Bingin Beach is awesome for swimming, to relax at restaurants, or to surf.
Ubud
Exceeds In: Culture, Hiking, Yoga, Healthy food, gorgeous jungle scenes
Ubud is known for its true beauty and has a reputation for following the paradigm of 'Eat Pray Love.' Its located in the mountainous central area of Bali, and is known as the 'zen capital.' One of the more quaint Bali villages and a great place to stay for honeymooners, Ubud has gained more popularity over the years. It is most famous for accommodating tranquil yoga enthusiasts and couples and is one of the more unique places to stay in Bali.
Things to do in Ubud
See the Sacred Monkey Forest Sanctuary.
Drive or walk through the Tegalalang Rice terrace.
Visit the Tirta Empul Temple. It has a hot spring and is considered to be one of the holiest temples in Bali.
Find the hidden terrace at Kanto Lampo Waterfall.
Take a swing on the famous 'Bali swing.' Embarking on a tour to the Tegenung waterfall and Bali Swing is a great combo pack!
Find a yoga There are hundreds around. Ubud Yoga House is impressive with a great view of the rice fields.
Take a two-hour hike on the Capuhan Ridge. A great experience for adventure lovers.
Kuta
Exceeds In: Partying, Beaches, Shopping
Kuta is close to the airport. It is primarily known for its parties and nightlife in Bali. At night, the village is lit up with lights from pubs and clubs, blaring music, and tons of tourists. There are diverse and affordable hotels and backpacking accommodation at just about any corner.
Things to do in Kuta
Kuta offers a vast range of stores for shopaholics. Shop at markets, in cafes, on the beaches, and at factory stores.
Surf on the famous Kuta beach or take some lessons.
Visit Waterbom. If you're traveling with children, this is a great time to take them to one of Bali's largest water parks.
Have lunch at a Warung Murah. One of the top local warungs (restaurants). They offer traditional Indonesian food at a reasonable price.
Go to Armada Flow House and ride the waves.
Have a drink at the Sky Garden Lounge and try out their buffet (all you can eat and drink from 5 pm – 9 pm). Later, it turns into a nightclub after 'happy hour.'
Seminyak
Exceeds In: Partying, Beaches, Shopping, Luxury
Seminyak is a stone throw away from Canggu and just north of Kuta. It's one of the best holiday destinations in Bali, known as the upmarket area as well as for its fantastic nightlife and great restaurants. Here, Accommodation is more upscale, attracting more couples and families. There are fabulous boutiques, gyms and markets, trendy beach bars, and cafes.
Things to do in Seminyak
Go shopping. Seminyak is known for its luxury brands and swimwear. Some amazing shops to check out; Wanderlust Swimwear and Bamboo Blonde.
Try out surfing.
Hit the beach clubs. Potato Head beach club is a popular place to hang out and watch the sunset.
Double Six beach is a popular beach to relax, drink some Bintangs, eat some corn on a cob, and chill.
Bali Islands
Bali is surrounded by seventeen thousand pristine islands.
Gili Islands: Gili Air, Gili Meno, and Gilli Trawangan (Gili T)
Exceeds In: Diving, partying, romance, snorkeling, relaxation, dazzling beaches
This trio of islands neighbors the coast of Bali and is considered to be apart of Lombok island, another Indonesian Island east of Bali. From Bali, you can find a 2-3 hour boat ride from Sanur or Padang, which costs around 450 000IDR ($30 USD) round trip. These three islands offer something entirely different for travelers. Each island has its unique feel and experience.
Gili Trawangan (Gili T)
Gili Trawangan (Gili T) is known as the party island, offering restaurants, nightclubs, and tons of backpacking accommodation. It's the most populated of the three islands. Find yourself a bean bag and watch the sunset at Ombak beach resort.
Gili Meno
Gili Meno is the second island, the middle of the three, a 10-minute boat ride from Gill T. This island is the least developed and populated out of the three and is suitable for simply relaxing and catching some sun rays.
Gili Air
Gili Air is seen to be the 'romantic' of the three islands. A superb place for people who want to relax, for couples, expats, or the more relaxed crowd. It has one of the best beaches in Bali for honeymooners.
Things to do on the islands
Go scuba diving or snorkeling.
Rent a bicycle and explore the islands.
Go Night Clubbing.
Find yourself a beanbag, grab a cocktail or Bintang, and watch the most brightly colored sunset (north-facing).
Do Yoga. For yoga lovers, there are some fantastic yoga classes on the beaches and in the resorts.
Nusa Islands: Nusa Lembongan, Nusa Penida, and Ceningan
Exceeds In: Exotic turquoise beaches, Tranquil lush scenery, hiking, snorkeling, diving exploring
The Nusa islands are considered to be three of the most beautiful, less populated islands, just 30 minutes by ferry from Sanur, Bali.
This trio trip of islands offers not just a taste of what Bali is, but how it was. Without crowds and consisting of magical views from the cliffs edge, thousands of coconut trees, serene Skye blue waters, and white sandy beaches.
There is a vast number of boat companies lined up along the shores of Sanur to take you to one or all of the three islands. Boat trips usually cost around 80, 000 to 120, 000 rupiah one way (depending on how well you bargain).
These islands offer a paradise of adventure and have some of the best spots in Bali.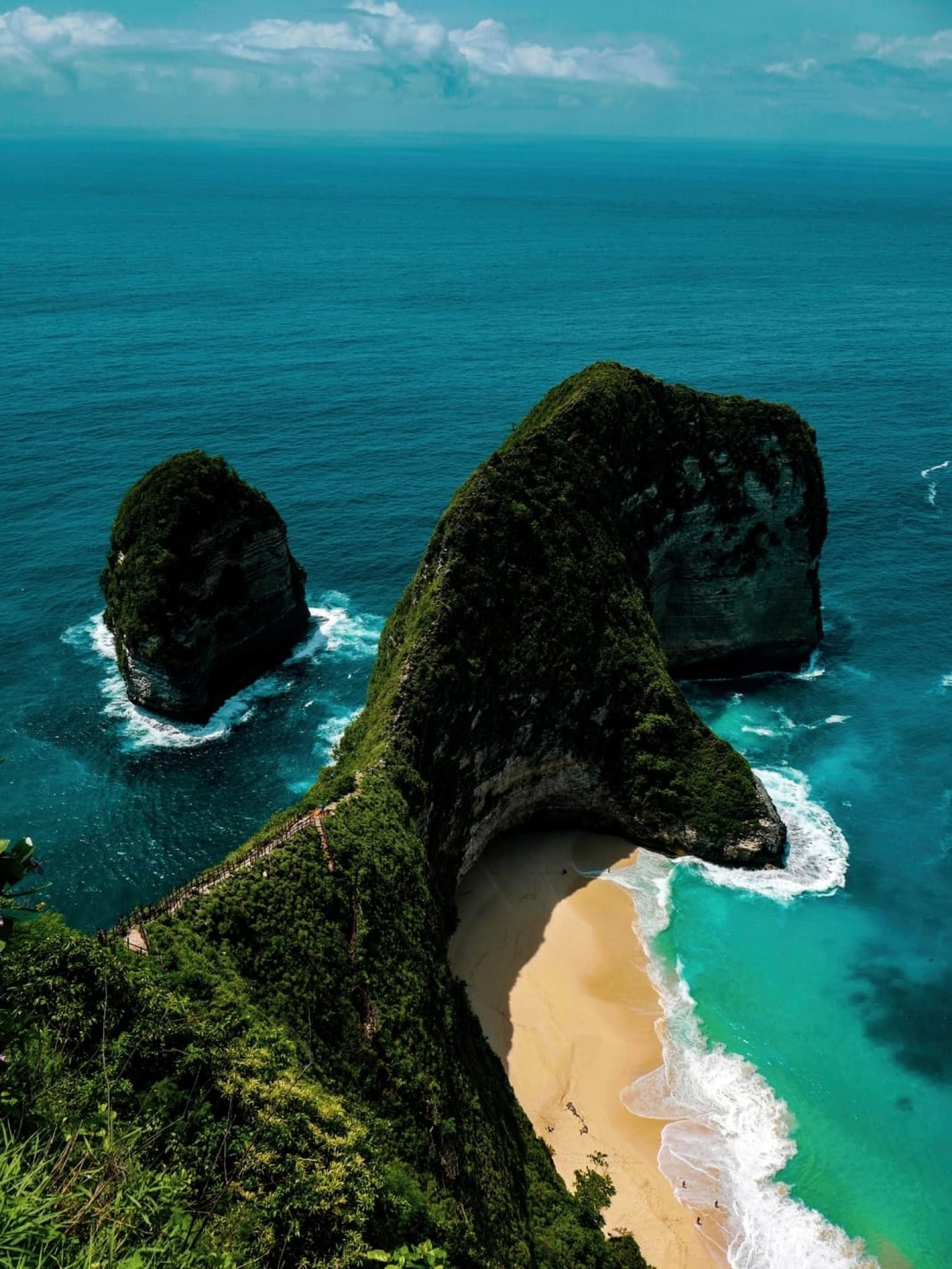 Nusa Lembongan
To explore the island, renting a motorbike would be the best option to experience and see it for yourself in your own time. Both Nusa Lembongan and Ceningan are close together, connected by a yellow bridge overlying exotic crystal clear waters and remarkable beaches. These two islands are small and can take one or two days to explore.
Things to do on Nusa Lembongan
Visit Dream Beach; when arriving, you will witness the most scenic view!
See the Mangrove Forest, by boat.
Have some cocktails at one of the beach bars and watch the amazing sunset.
Visit Mushroom Bay, it's a lovely beach for swimming and relaxing at a bar.
Ceningan
To get to Ceningan, a small neighboring island from Nusa Lembongan, one can rent a motorbike and explore what is over the yellow bridge. By turning right and following the signs, you will find the most beautiful see-through waters, some idyllic beach bars draped with hammocks, and offering great lunches and drinks. Snorkeling around is also quite fun here.
Things to do on Ceningan
Visit the Blue Lagoon for a stunning view and some great places for pictures.
Mahana Point has one of the best surf breaks on the island.
Snorkeling with manta ray tours are also offered here, and definitely a must!
Nusa Penida
Nusa Penida is the most significant island out of the three, and there is no doubt you will recognize some of the famous viewpoints seen on social media. You can spend a couple of days exploring Nusa Penida, its spectacular views and beaches, and doing some hikes. This island is excellent for couples, groups of friends and travelers looking for some great pictures.
Things to do on Nusa Penida
See the 1000 Islands Viewpoint, Sunset Viewpoint, and Rumah Pohon Treehouse. With picturesque, flabbergasting scenery, and accommodation such as the Rumah Pohon Treehouse, Nusa Penida island is one of the top destinations.
See Banah Cliff Point. A beautiful rugged coastline.
See Saren Cliff Point. Like Banah Cliff's point, Saren Cliff Point offers the Nusa Penida coastline with a prime view.
Kelingking Beach's viewpoint is breathtaking! The photographic Skye blue water and white sandy beaches are a photographer's quintessence of happiness. It's a great adventure to get down to the beaches but rewarding with the view.
Crystal Bay, Broken Beach, Angel's Billabong, offers natural pools and one of nature's most scenic sights. This astonishing bay and its neighboring Crystal Bay, and Broken Beach can be accessed on foot. Mind you, it's quite a journey to get there, but the view is magnificent and it's great for swimming.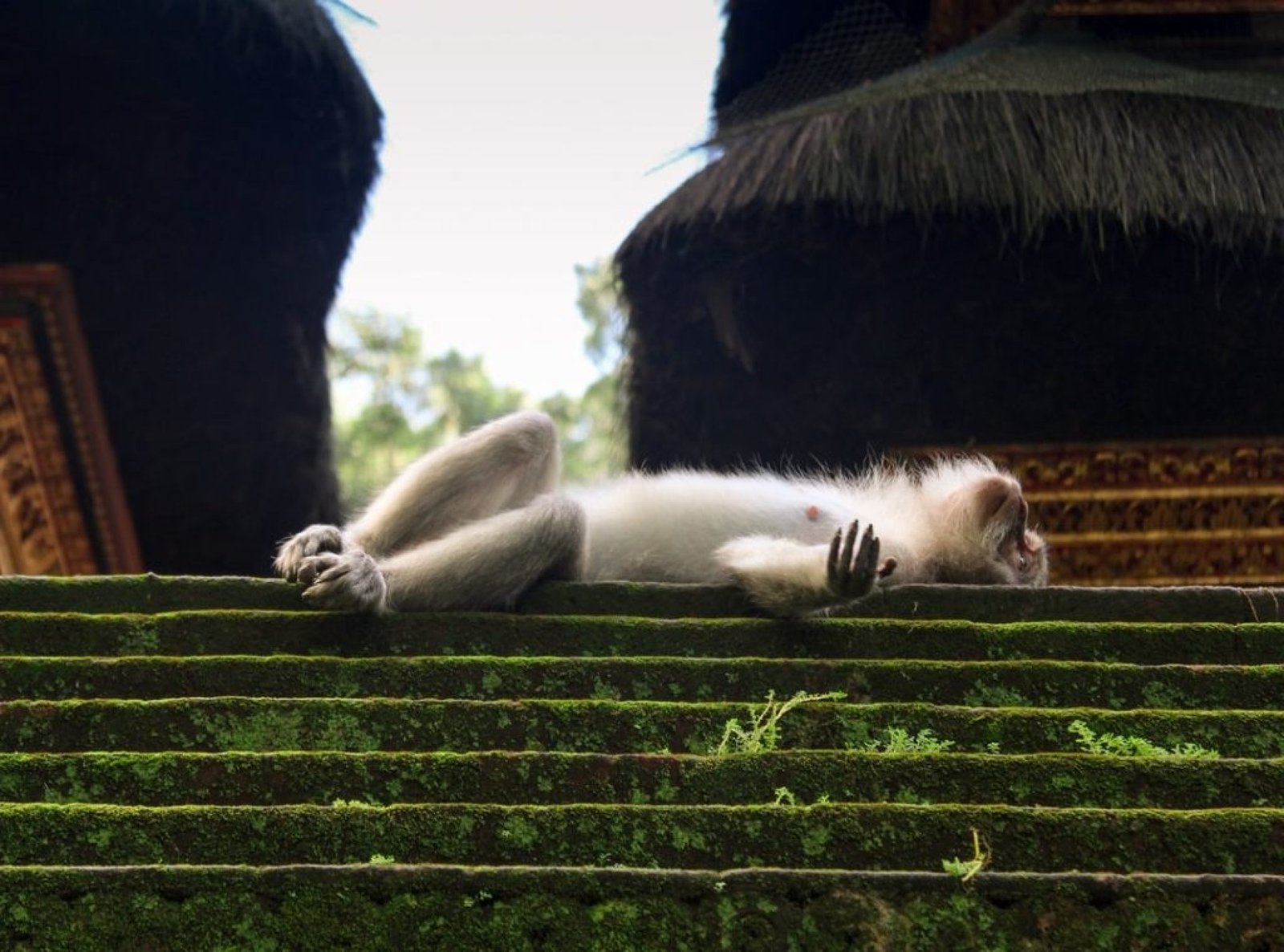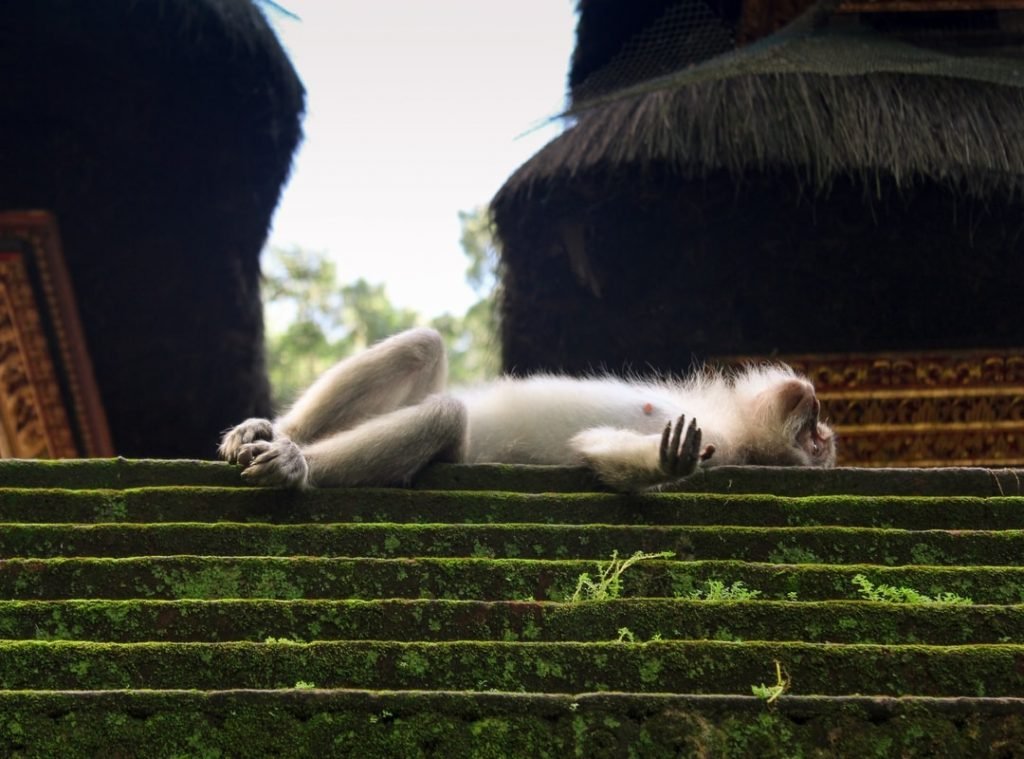 Bali offers a great deal of diversity for all travelers. Finding the best locations to stay in Bali to suit each soul and their desired stay isn't always easy. But I hope this guide has helped direct you toward a place that will bring you joy. It's highly recommended to book a trip to this Southern Indonesian island and find your favorite place. You won't want to forget your GoPro and swimming gear!