Looking for the best places to go white water rafting in Nepal? You've come to the right place as I have consulted with the experts to find out exactly where all the best rafting spots are!
Although Nepal is best know as the home to the highest mountains in the world, and therefore some of the most spectacular treks in the world, Nepal is also home to some of the best white water rafting trips. It is essentially an adventurers paradise! With over 6000 rivers flowing through this tiny country, it is no surprise that there is a lot of choice when it comes to picking the best place to go rafting, which is why we have selected our Top 5 River Trips to make it a little easier for anyone planning a trip.
Top 5 Places For White Water Rafting in Nepal
1. The Sun Kosi
This river is rated as one of the top ten river journeys in the world by National Geographic and it's easy to see why. Sun Kosi means the 'River of Gold' and it boasts beautiful white sandy beaches, rural villages, hidden temples, great rapids and amazing jungle scenery. The Sun Kosi has to be top of the list for best places to go white water rafting in Nepal. There is something very special about travelling by river, setting up camp and then packing up, jumping into the rafts and paddling on the following day. Then repeating this for 9 days as you travel down one of the most stunning rivers in the world. This is our personal favourite, so if you can only do one trip in Nepal, make it this one!
Trip duration: 9 days
2. The Trisuli
If you are very stuck for time and all you want for is a day trip, this river has every thing you could want. Big bouncy rapids, nice spots to swim, cliff jumps, great scenery and right in the middle of Kathmandu and Pokhara, two of the top tourist destinations in Nepal, a trip down the Trisuli is a great way to break up the long bus journeys you encounter when travelling in Nepal.
This river is suited to all abilities and ages and is one of the most popular rivers Nepal has on offer. It is also one of the few that is runnable all year round. Many other rivers are closed during the monsoon months, but that is actually when the Trisuli is the most exciting! There are also many other activities you can do in the area including canyoning, rock climbing, village treks and the famous Hindu temple, Manakamana is in the same area. Like we said – it has everything you could want!
Trip duration: 1 day
2. The Tamur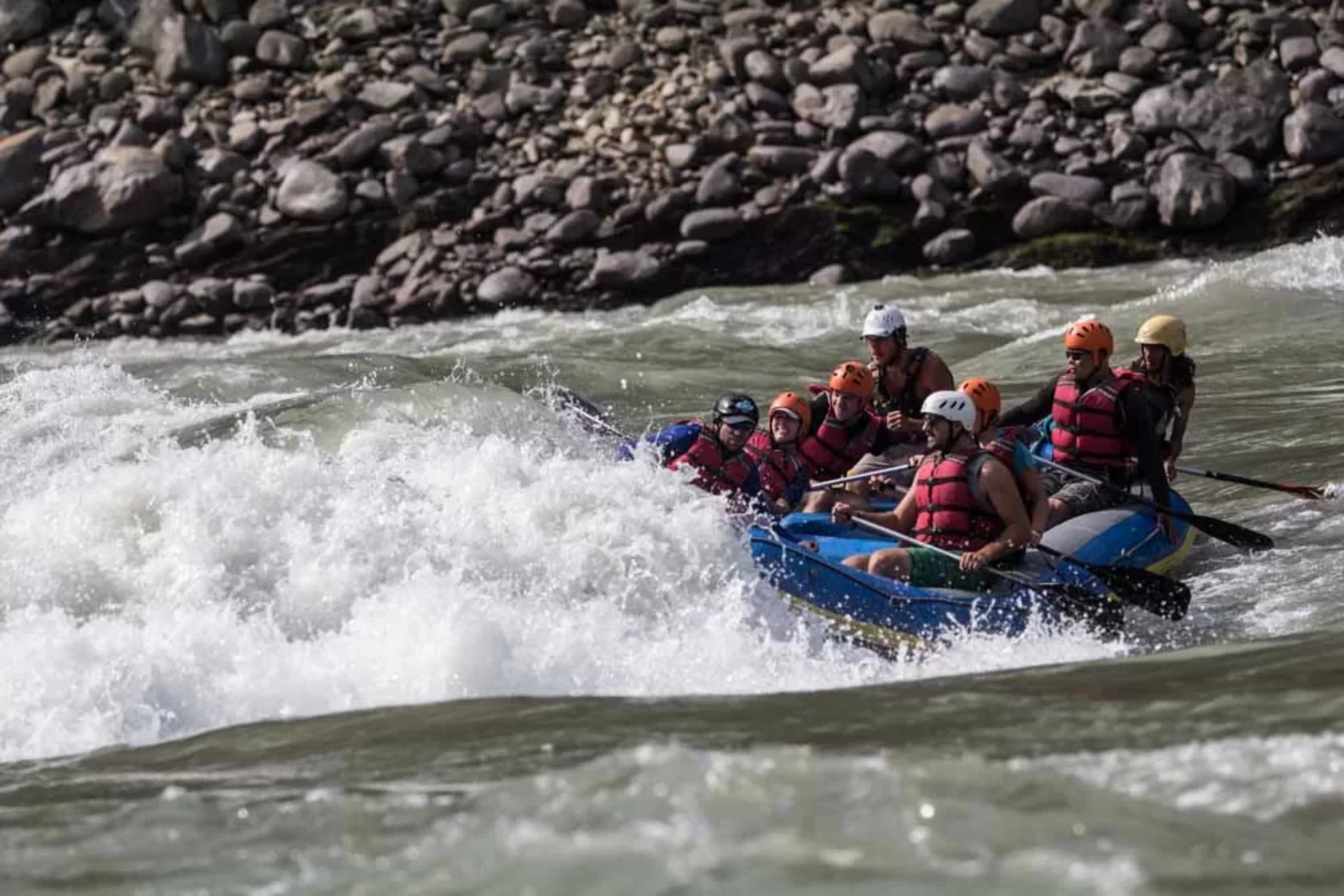 This has got to be the ultimate combination trip. It starts with a three day trek over a 3000m pass with views of the Himalayas including, Kanchenjunga, Everest and Makalu. This on its own has the making for an awesome trip. Once you reach the river, the adventure has only just begun; it is then a 7 day paddle back to civilization. With non stop Class IV rapids pretty much the whole way down, this trip is for the adrenaline junkies among us, a real expedition. Adventurers…queue this way!
Trip duration: 11 days
3. The Karnali
Located in the wild west of Nepal, this river expedition is a favourite amongst river guides in Nepal. The first four days are the most exciting with some big rapids, before the river levels off and it's a nice float to the end of the river. Passing by some impressive gorges this river really highlights what life is like to the west of the country.
Trip duration: 10 days
4. The Kaligandaki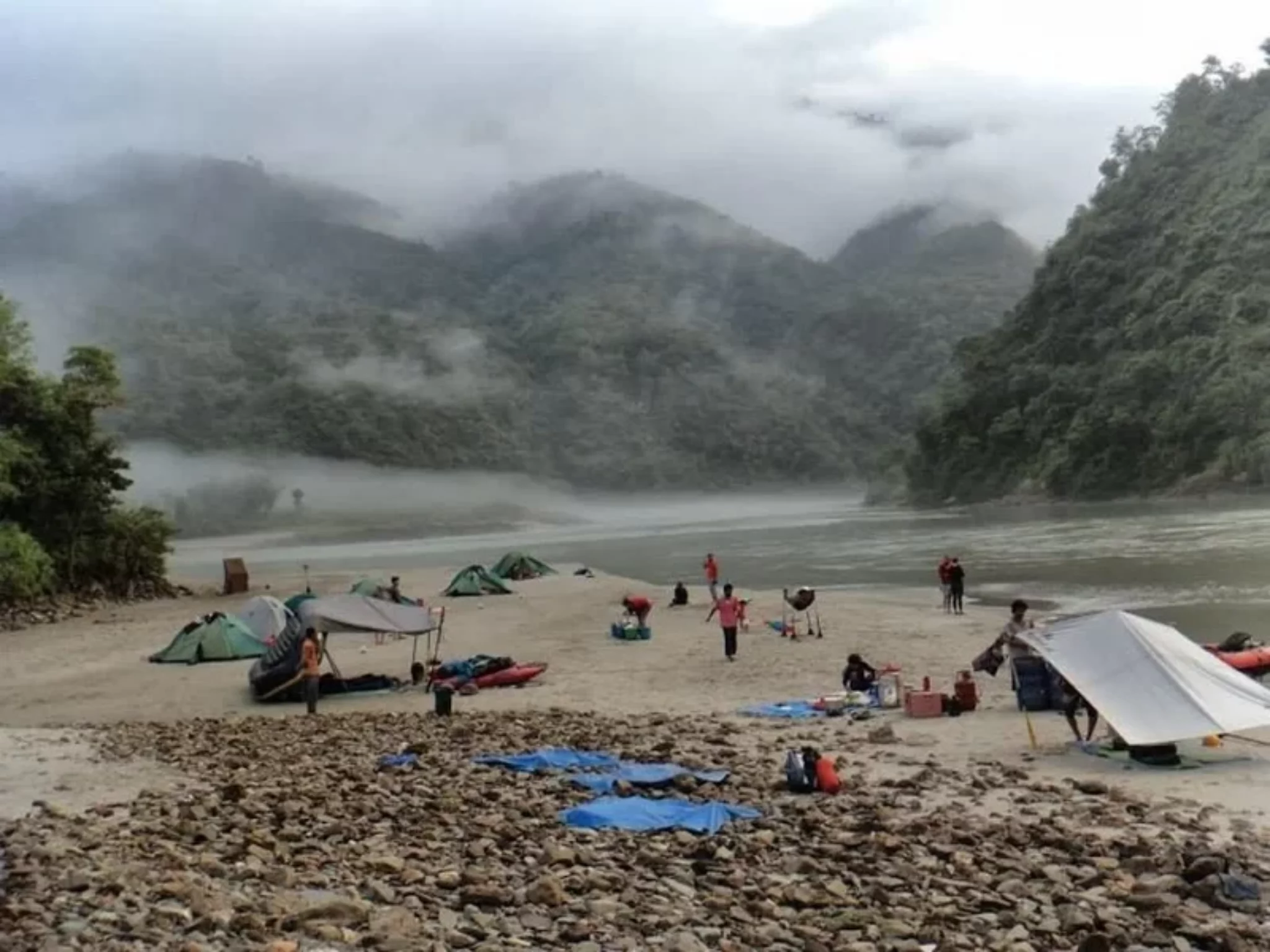 This trip is perfect for those who want the feeling of an expedition trip but don't have time for the longer trips. It's a three day trip from the popular Lakeside town of Pokhara and gives you a taste of river life with plenty of Grade III/IV rapids to keep the excitement going! Named after the mighty Godess Kali, this river sure lives up to it's name.
Trip duration: 3 days
As you can see, no matter what time restraints you have there is a trip for you. Whether you are a beginner or a pro, you are looking for adventure or a relaxing trip, Nepal is most definitely the place to come for your white water rafting holiday. The best time of year for any of these trips is September through to November or April to June.
For more information on some of these adventurous rafting trips, you can check out GRG's Adventure Kayaking, a company that is actually owned by a Himalayan National Kayak Champion – talk about learning from the experts! Also, be sure to check out my other post on 7 Reasons To Visit Nepal After The Earthquake. Although, I think having read this, we now have 5 MORE great reasons to visit Nepal!
Last updated on October 13th, 2023 at 02:09 pm