British Columbia dazzles with natural beauty, diverse wildlife, and world-class cuisine – as much as Ottawa dazzles with its food. Here are just five of our favorite BC spots. It could take several lifetimes to experience all that BC has to offer. To get you started, we rounded up five of the best places to visit in British Columbia.
Top Places to Visit in British Columbia
Planning a trip to Canada's west coast province? Don't miss these five spots…
Running down the west coast from the Alaska panhandle to Washington state, British Colombia is a treasure trove of towering evergreens, snow-capped mountains, and gushing waterfalls. Bordering the Pacific Ocean, Canada's west coast province boasts a diverse climate and scenery unparalleled in the world.
It could take a lifetime to explore all of British Columbia's dramatic coastlines, lush national parks, and vibrant cities. Pack your bags, hunt down the best travel insurance (to protect yourself and your bank account), and kick off your journey with our guide to the five best places to visit in British Columbia:
Vancouver
Facing the sparkling Pacific Ocean and overlooked by the North Shore Mountains glistening with snow, Vancouver is a modern metropolis blessed with natural beauty. The city is an eclectic sprawl of glass towers, hip cafes and breweries, parks, and beaches.
Cliche as it may sound, Vancouver truly does have something for every traveler. World-class museums? Check. Outstanding theater and live entertainment? Check. Nude and non-nude beaches? Check. Green parks veined by winding hiking trails? BC is home to around 240 of them.
After a long day biking along the beach-studded Seawall or browsing art galleries, be sure to refuel with some authentic Asian eats in Vancouver's Chinatown, home to some of the best dim sum on this side of the globe.
While in the area, I highly recommend also heading over to the gorgeous Vancouver Island for a few days of exploring.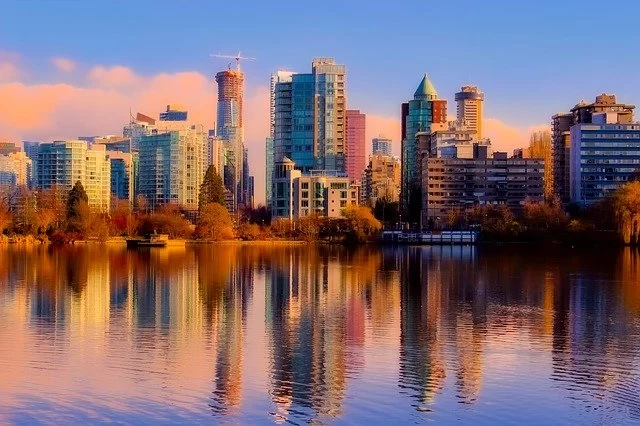 Howe Sound
North America's southernmost fjord, the Howe Sound, stretches from West Vancouver to the historic town of Squamish. The glittery fjord is speckled with islands and hidden coves, teeming with marine wildlife, paddleboarders, kayakers, and sailboats.
For epic views of the Howe Sound, hop on board the Sea to Sky Gondola located just south of Squamish. The gondola, with its comfortable cabin and floor-to-ceiling windows, grants you stunning vistas of the Howe Sound's bright blue waters, coastal rainforests, steep mountains, and colorful Squamish architecture. The gondola ride ends at the Summit Lodge, where you'll find eateries, viewing decks, and special events during the summer months. While you're up there, don't miss the Sky Pilot Suspension Bridge, which extends for 100 meters thousands of feet above the ground.
Okanagan Valley
A fertile valley between Vancouver and Alberta, the Okanagan is British Columbia's premier wine region. Nicknamed the "Tuscany of Canada", the Okanagan Valley is home to 84 percent of British Columbia's vineyards. Beyond wineries, the 250-kilometer-long valley is known for its peach and apricot orchards, sunny climate, and lakeshore communities.
For wine tasters, the best time of year to visit Canada and the Okanagan Valley is between the spring and early fall. Visit Okanagan during this period to tour orchards, farms, and hundreds of wineries where you can taste some of Canada's finest earthy reds and crisp whites.
Whistler
One of the world's most legendary ski destinations, Whistler is an alpine mountain village famous for its fluffy, skiable terrain and laid-back mountain vibe. Whistler's ski resort, the Whistler Blackcomb, is the largest in North America, boasting more than 200 trails with 37 lifts and five terrain parks.
In addition to skiing and snowboarding, Whistler is a winter wonderland of ice skating, dog sledding, and ice fishing. But the picturesque town is equally enchanting in the warmer months, with its mountain trails, paddle-able lakes, festivals, and First Nations peoples cultural sites.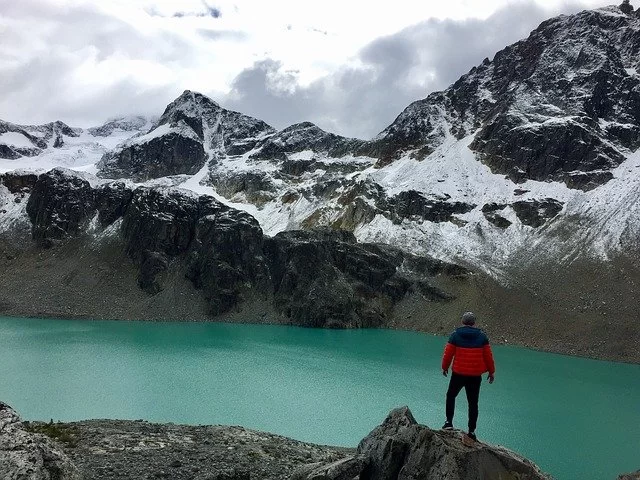 Great Bear Rainforest
Truly an off-the-beaten-path global treasure, the Great Bear Rainforest typically must be accessed by boat or floatplane. But as part of the planet's largest coastal temperate rainforest, the 21-million-acre wilderness is well worth the journey.
Within the Great Bear Rainforest, you can marvel at 1500-year-old cedars, stunning waterfalls, and glacier-fed waters teeming with salmon. The diverse ecosystem is also home to First Nations communities in addition to rich wildlife – from wolves and grizzly bears to orcas, sea lions, and humpback whales. The Great Bear Rainforest is also the only place in the world where you have the opportunity to see the elusive white Kermode "spirit" bear.
Ready to charge, hiking boots first, into one of Canada's most beautiful provinces? Regardless of the destination you choose, your trip to British Columbia is destined to be an unforgettable one.
Author's Bio:
Bob Hornal is the founder and President of Best Quote Travel Insurance in Vancouver, British Colombia, Canada. With over 15 years of experience as a financial advisor, Bob has traveled to more than 30 incredible countries and has dealt with a multitude of difficult situations including flight delays, medical emergencies, and weather damage, making Bob an expert at traveling.
His dream is to inspire and inform those who wish to travel by including his personal experiences and professional knowledge in each piece he writes.