Are you planning a trip to Nevada? Why not spend a few days in Nevada's famous mining town. For Such a small town, Ely sure has a lot of things to do and great local attractions.
With a rich history, picturesque views, and unique attractions, Ely is a widely underrated destination. If you love American history, the outdoors, or are naturally drawn to the stunning Nevadan wilderness, then paying a visit to Ely is highly recommended.
If you're looking for the best things to do, Ely, Nevada is the perfect destination. It will be one of your most unique travel experiences yet, especially if you're unfamiliar with the diverse culture of Nevada. If you want to find out what to do In Ely Nevada, then read on.
Great Basin National Park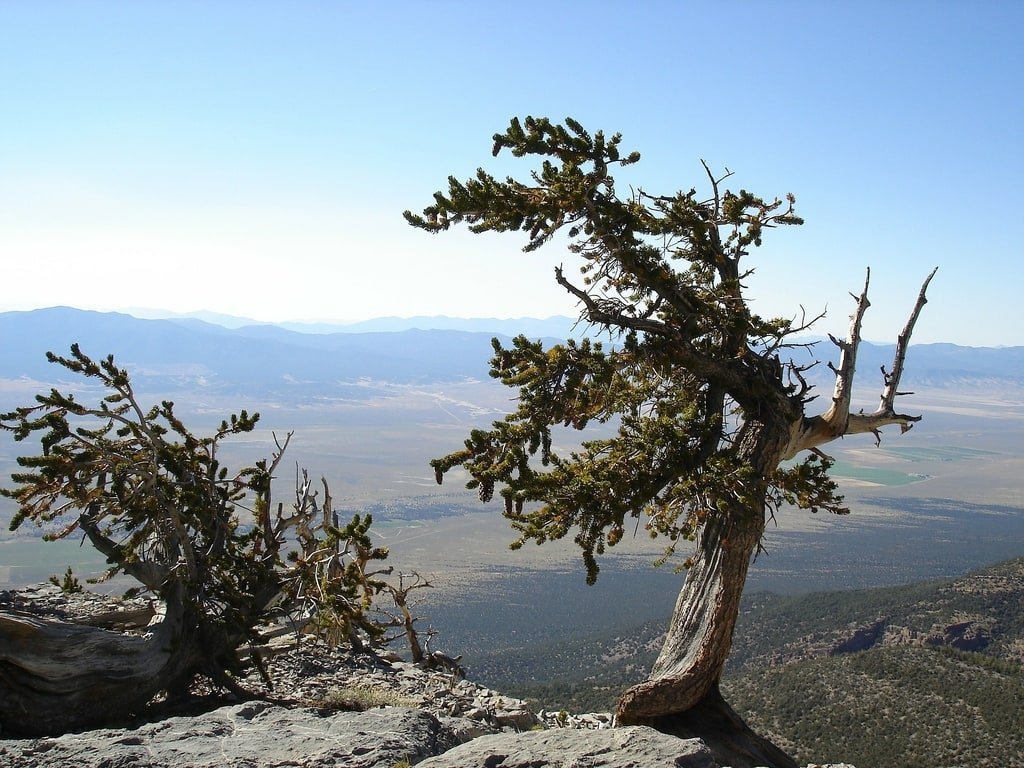 If you're wondering what's in Ely, Nevada, then we've got you covered. We highly recommend visiting the Great Basin National Park during your stay in Ely. The famous reserve is only an hour's drive away from town and has some of the most exciting attractions in Nevada.
There are picturesque trailheads & great campsites all over the park. So, taking a trip to Great Basin National Park is perfect if you're looking for a spot where the kids can explore and have a blast for the day.
Situated in the national park, the Lehman Caves(link) are one of the highest-rated tour experiences in Nevada. We highly recommend booking a tour of the magnificent limestone cave complex.
White Pine Public Museum
(Image by White Pine County Tourism & Recreation, Facebook.com)
While you're in Ely, we recommend taking an enjoyable afternoon tour of the White Pine Public Museum. The museum displays fascinating artifacts that paint the town's captivating history.
You'll learn about the Shoshone Tribe(link) – the original inhabitants of the town – Ely's first European settlers, and the momentous discovery of gold in the 19th century.
Also, in 1982 archaeologists famously excavated the bones of two giant cave bears in the region, which are among the museum's most famous installations. Estimates suggest that these prehistoric bears roamed the area around 12 000 years ago at the end of the last ice age.
The story of Ely is a fascinating tale best told at the White Pine Public Museum.
Opening hours: 10 am to 4 pm
Central Theatre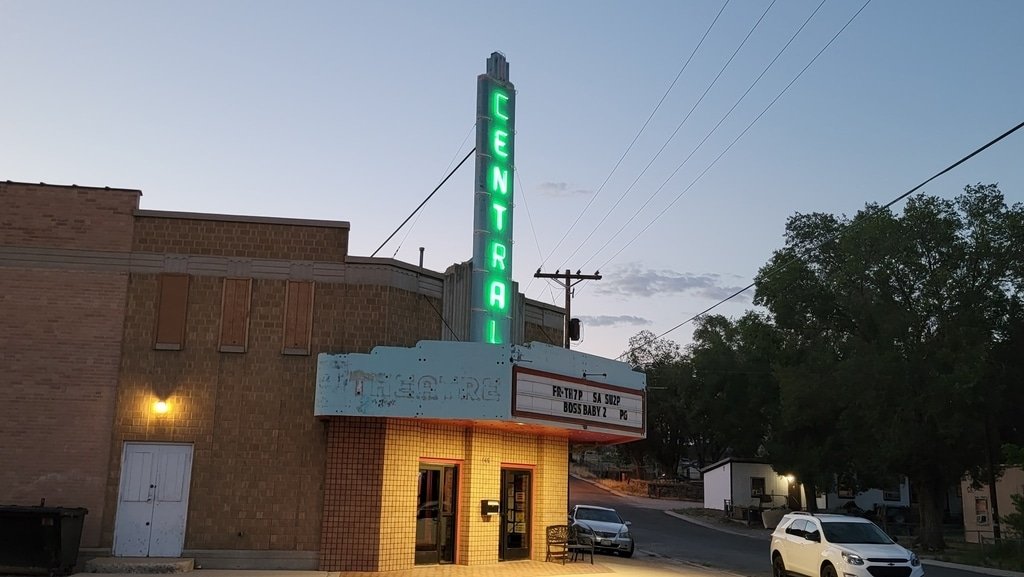 (Image by Over The Hill Hikers – CA, Facebook.com)
Ely also boasts one of America's remaining classic-style film theatres. Central Theatre has remained stylistically unchanged since the mid-'60s, making it a unique and enjoyable experience, especially if you're a lover of eras in film history.
You'll quite literally be stepping back in time. If an authentic 1960's film theatre sounds like the perfect place to enjoy the latest thriller or drama, then we highly recommend checking out Central Theatre.
Be sure to grab some popcorn on the way in too.
Sunset Lanes Inc
After you've enjoyed a late morning watching movies at Central Theatre, why not head to the viby Sunset Lanes Inc for an afternoon game of ten-pin bowling?
If you're vacationing in Ely with family or friends, bowling can be a great way to round off a day of sightseeing with some good old-fashioned competitive spirit. You'll find tons of locals practicing their googly(link) and generally having a great time at the alley.
Between rounds, get a well-deserved, cold drink and something nice to eat at the Sunset Lanes kitchen if the mood strikes you.
Ward Charcoal Ovens State Park
(Image by Bobbie Jo Gushman, Facebook.com)
If you're in the mood for a spookier excursion in Ely, then the ghost town of Ward is highly recommended. One of the most exciting aspects of Nevada's history is the prominence of abandoned towns scattered all over the state.
The desert state experienced the world's first notable mineral rushes – the discovery of significant silver, gold, and coal deposits turned Nevada into a literal goldmine during the early 19th century.
However, these mineral stores quickly depleted, leading to the abandonment of these towns. Ward is one of these towns, with the only remaining structure being the Charcoal Ovens used to fuel mining.
Mountain Biking on Ward Mountain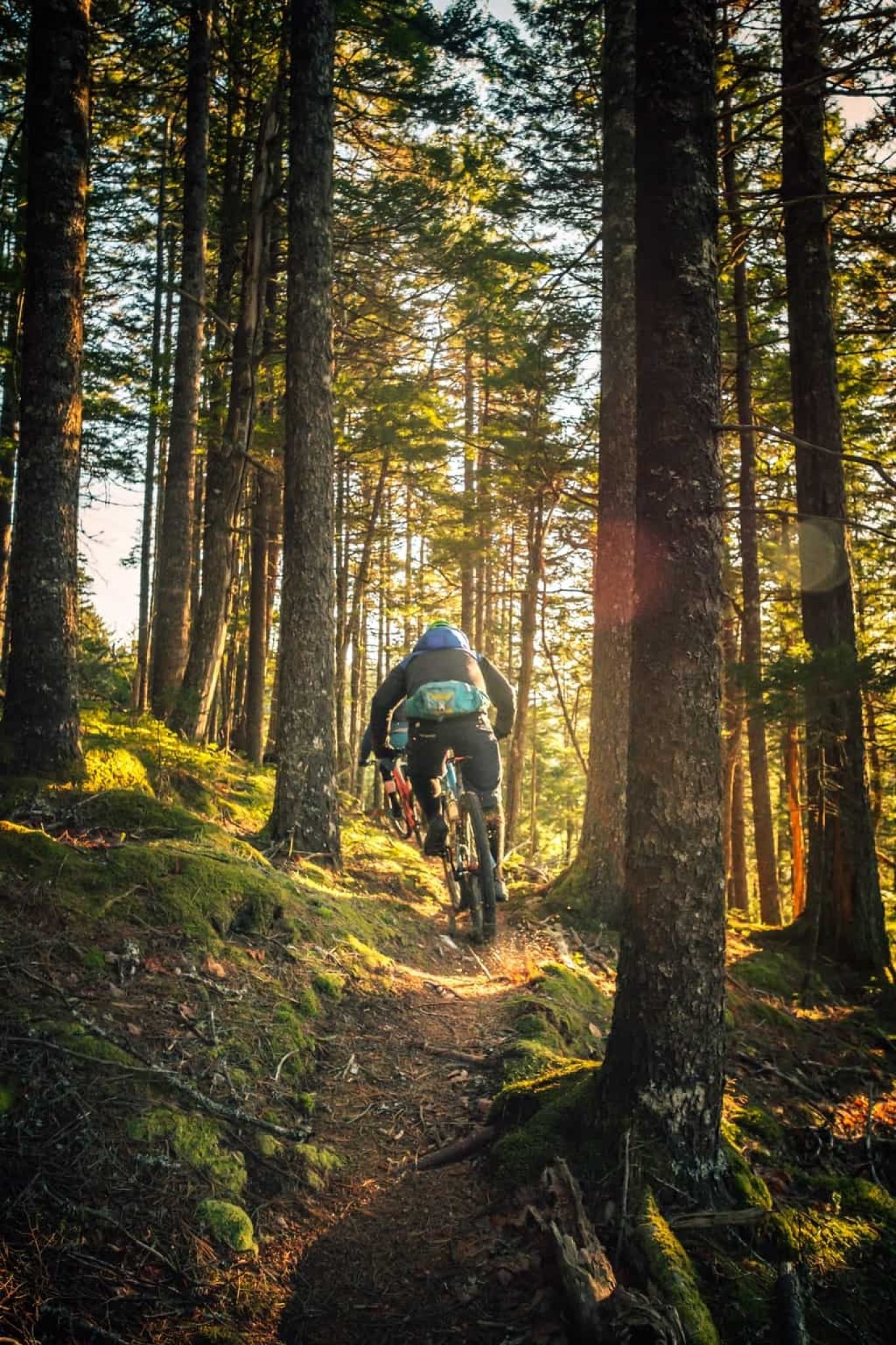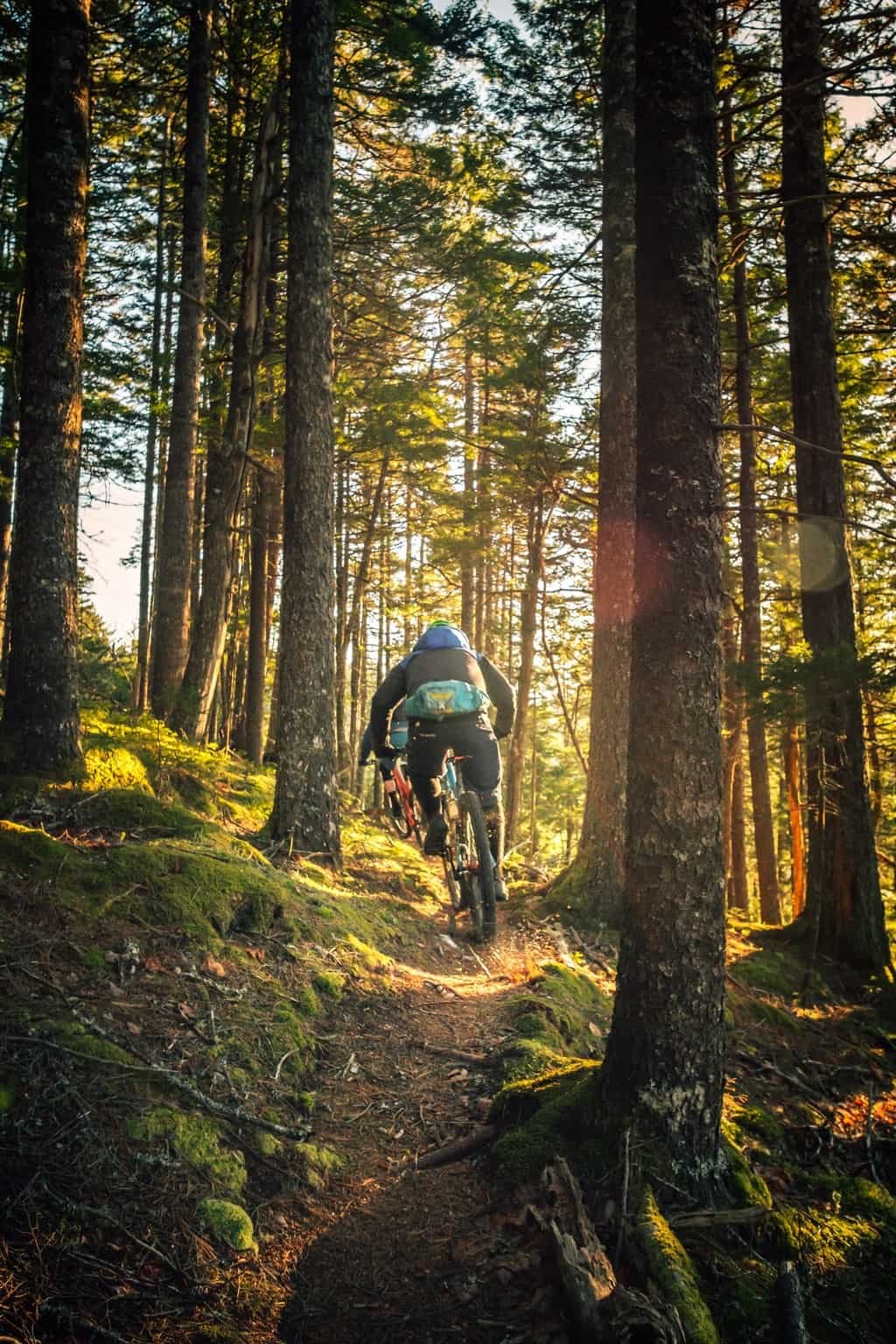 While you're in Ward, we recommend bringing your mountain bike for an afternoon excursion to one of Nevada's most sought-after mountain biking trailheads. Ward Peak is one of the highest spots in the greater Ely area.
If you're looking for a bit of adrenaline during your vacation in Nevada's quiet little town, then Warm Mountain is the perfect place to go. Here are some of the peak's famous mountain biking highlights:
G Loop Trail
Powderberry Divide
Ice Plant Trail
Nevada city also boasts some of the best hiking trails in America. So if you're an avid hiker or mountain biker, you'll definitely want to check out our guide on the best Scenic Nevada City Trails. (there weren't any good referenceable posts so I just chose this one because it related to hiking in nevada)
Twisted Pines Trail at Cave Lake State Park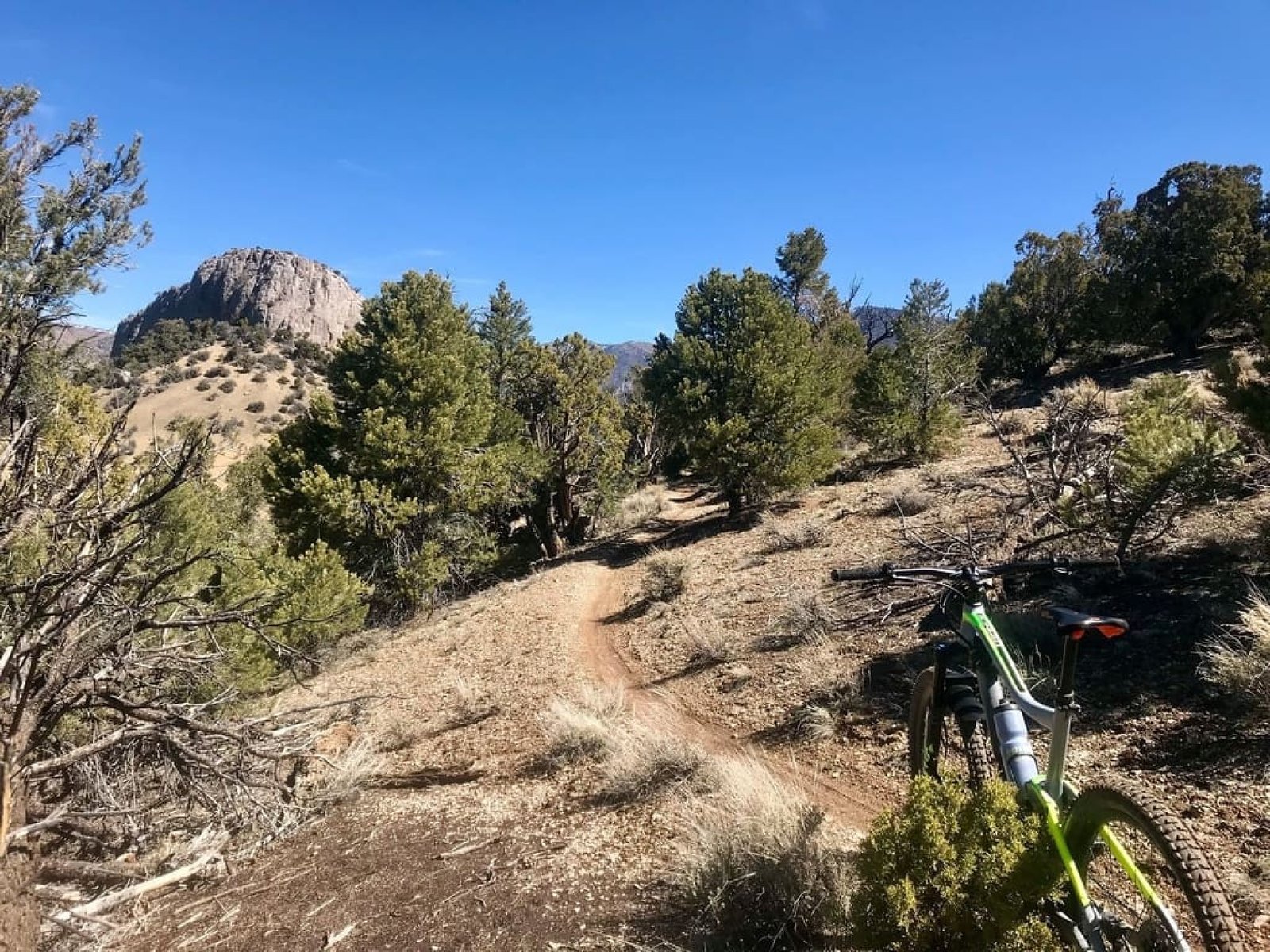 (Image by Michael Dewees, Facebook.com)
The Cave Lake State Park is 20 minutes away from Ely, a must-see for sightseeing and exploring. But many also come to Nevada to enjoy the best environment for outdoor sports like mountain biking – Nevada is a wonderland for outdoor athletes.
And one of Nevada's top-tier biking trails is Twisted Pines TrailHead. If taking a long and intense ride through Nevada's mountain wilderness sounds like fun, then Ely is the perfect place.
Here are three other notable trails at Cave Lake State Park:
Steptoe Creek
Cave Springs Loop
High Roller
Ely Railroad Depot Museum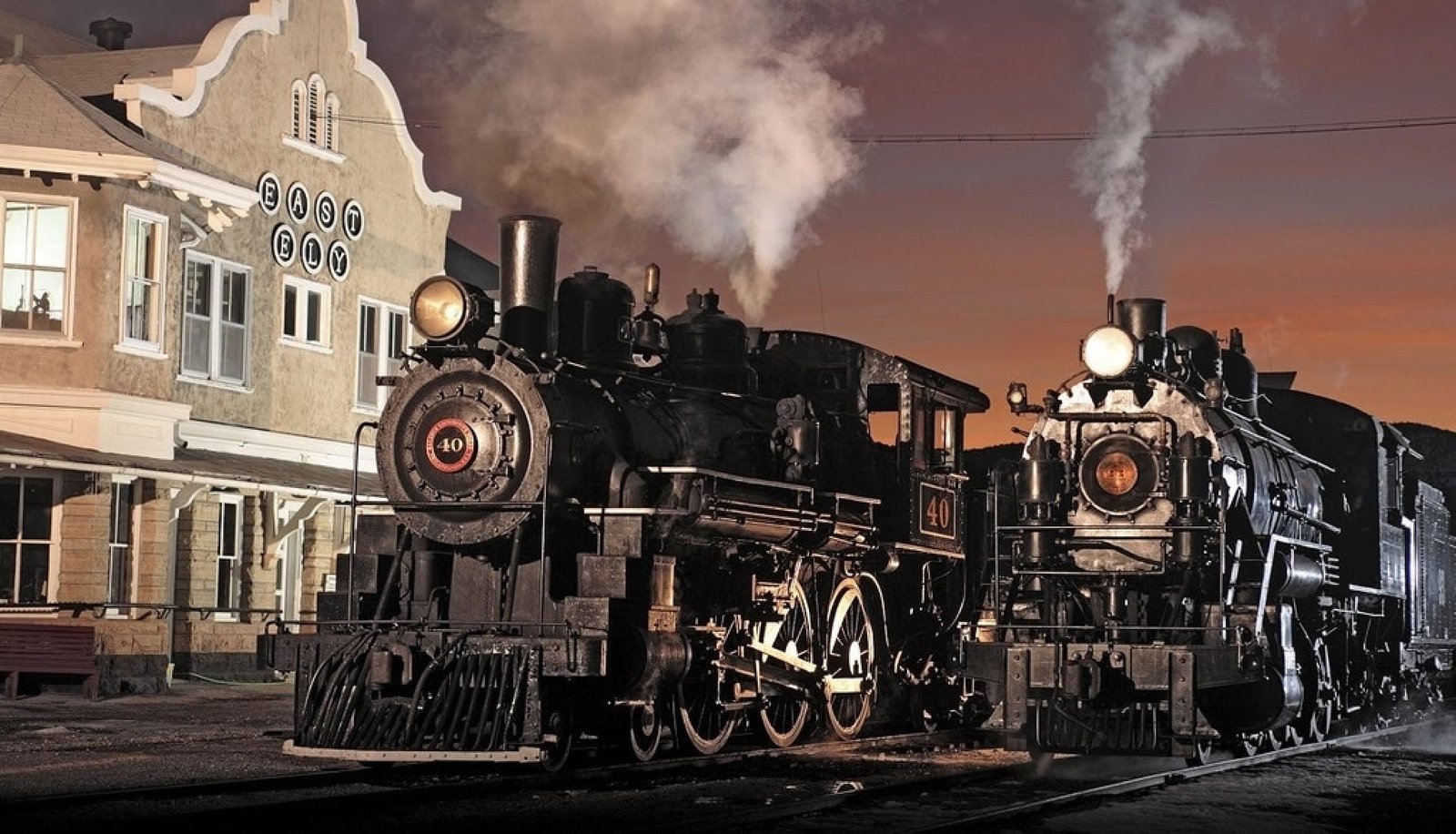 (Image by Albert Hudson, Facebook.com)
Nevada is also famous for its trans-American railroads. In the 1800s, during the various mineral booms, railroads were built to transport gold, aluminum, and silver all over northern America.
The Ely Railroad Depot Museum is one of these famous arteries. We recommend taking the day to explore the museum if you're a fan of early American history and want to see one of the most well-preserved artifacts of the California Goldrush era.
You'll find beautiful exhibits, galleries, and souvenir shops at the famous depot. Be sure to appreciate the rich history of Ely.
The Aultman Street Art Walk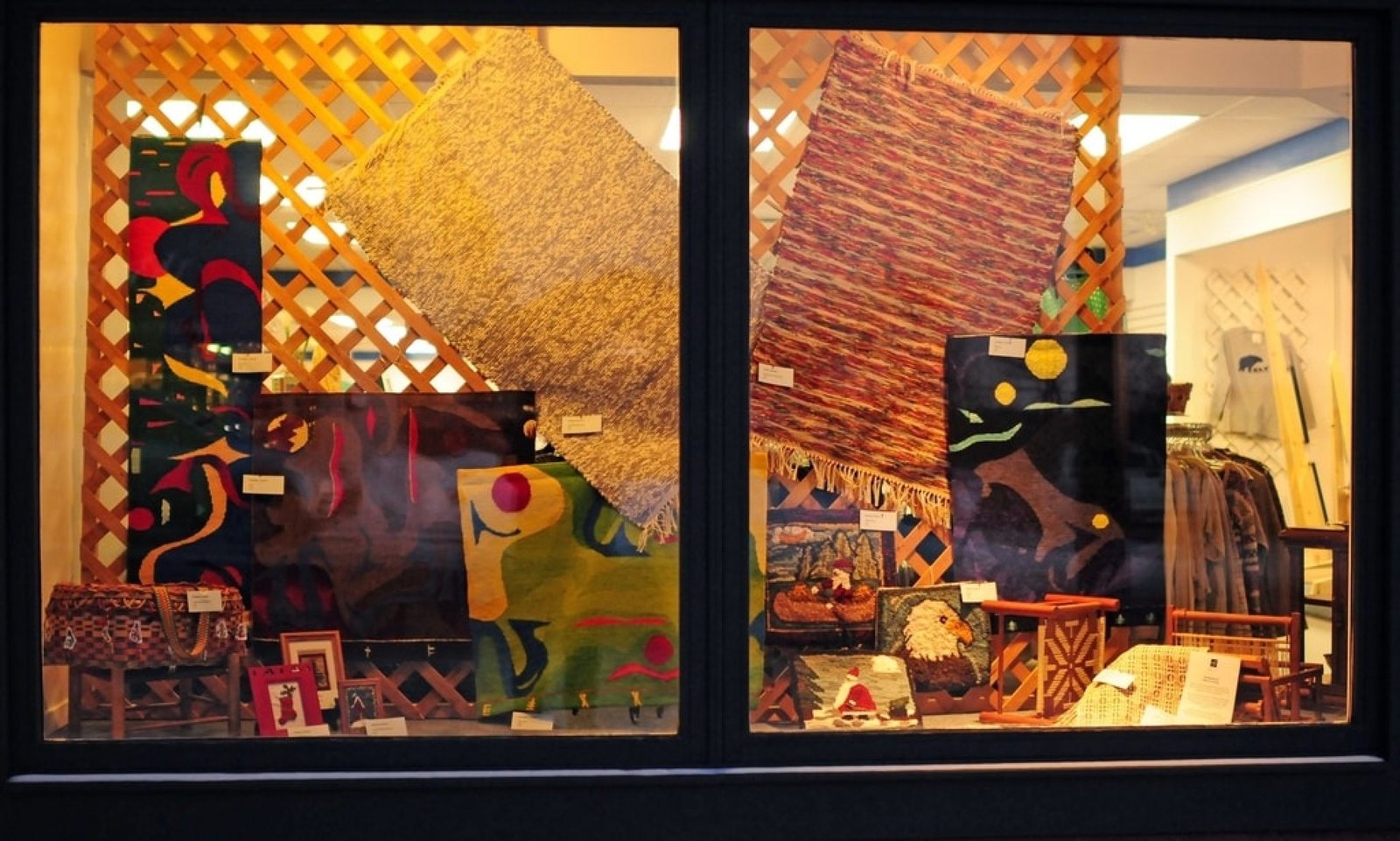 (Image by Ely ArtWalk, Facebook.com)
Why not take a stroll through Aultman Street after exploring the Ely Railroad Depot Museum? Ely's main road has many exciting paintings that decorate the buildings along the main road.
These depictions symbolize important eras & events in the town's history, serving as an artful reminder of the town's rich history. Take a moment to enjoy this splendid and creative feature of the town center.
Other notable features well worth a look include Garnet Mercantile, a famous antique store, and an old-school bank converted into a local art gallery called The Art Bank.
The Ely Jailhouse Casino
(Image by Rafael Luna, Facebook.com)
You might not be into gambling, but Ely's Jailhouse Casino is much more than a place to make bets. It is located near the famed route 60(link) and features some of Ely's best restaurants.
If you want to indulge in the best American food in Nevada while with a cold beverage, then we recommend taking a short walk to the famous casino. You'll also find a sports bar where you can keep up-to-date on the latest sports fixtures.
And if you are of the gambling kind, the casino has over 100 games including slot machines, video poker and daily jackpots as well as an on site bar. You'll be able to cut loose and enjoy the best gambling experience in the region.
Ely Renaissance Village
(Image by Nevada Northern Railway, Facebook.com)
The Ely Renaissance Tour is one of Ely's most captivating local attractions. The 'village' mimics life in Ely during the 1800s by featuring historically accurate restorations of village homes.
You'll get to see the day-to-day items used during the period, like old stoves, tables, cultural artifacts, real-life cabins, and much more.
The Renaissance Village is one of the most unique things to do in Ely, NV.
Opening times: 1 pm to 4 pm
Wicked Rein Herb & Gift Boutique
The Wicked Rein Herb & Gift Boutique is one of the best places to find great souvenirs in Ely. The shop sells health products, delicious snacks, pottery, arts & crafts, and CBD oil.
Be sure to stop by to grab a few things before your departure.
We Hope You Enjoyed Our Guide On All Things Ely
In Ely, Nevada, things to do are abundant. It is one of the most eclectic and picturesque towns in The Great Basin. From great outdoor and indoor activities to numerous local attractions, the old mining town is a goldmine of fascinating and fun things to do.
If you're planning a trip with family, we highly recommend Ely. Also, make sure to bring cool clothes, especially if you're planning on visiting the town in the Summer months(July – September). Nevada itself has an abundance of really cool attractions and stays, check out our guide on the best places to visit in Nevada.