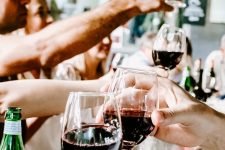 Best Wine Bars in Paris | Savor the Flavor of France
The smell of freshly-baked baguettes in the air, beautiful French buildings silhouetting the sky, an accordion playing in the distance… ah, Paris. A city filled with sensations. A variety of sensory temptations hidden and boldly displayed waiting to be discovered.
While energetic tourists are struggling to keep to their itineraries, we invite you to experience this magnificent city the Parisian way.
Paris, as a country, has made it their business to be known for their art in romance and elegance. From exploring the luxurious Palace of Versailles to treating yourself to a box of macaroons – Paris has decadence dripping out of all its crevices.
But, what if you could encapsulate that feeling into a substance? We'll show you how you can. Slow down and enjoy an authentic French pastime in vino veritas (a popular Latin phrase loosely translating to 'truth in wine').
Unsure which Paris wine bar to try? Think of us as your personal sommelier, guiding you through the endless varieties and giving you the cream of the crop.
A French Affair – Top Wine Bars in the City of Lights
Whether you tour the stunning regions of Champagne or drink it out of a box, one thing is for sure – wine is a symphony for the senses. Experience the prime wine selections in all its splendor by letting your taste buds explore the best wine bars Paris has to offer.
La Cave de Belleville
A little wonder nestled in a navy "cave" oozes a typically French-style setup offering a wide range of wine and tapas to try. Wine bottles line the wall from top to bottom, so you can feel like a kid in a candy store by pondering these wondrous walls and finding your next favorite wine.
Exposed brick and a buzzing atmosphere sets the tone for an exciting exploration of some of the finest wines in France. The deli and bar, wine being the main attraction, is the perfect way to get a wine tasting experience in a relaxed and chill environment. No judgement, just good vibes!
Address: 51 Rue de Belleville, 75019 Paris, France
Contact number: +33 1 40 34 12 95
Les Caves de Reuilly
This cozy little tavern is known for offering a variety of natural wine selections that will cater to any level of wine lover. Equipped with a quaint terrace, be prepared for the ultimate people-watching setting with a glass of wine in hand – the perfect summer activity.
A quick glass of wine at this popular local wine bar Paris is proud of will inevitably turn into 5, as Les Caves de Reuilly will embrace you with a sense of belonging and comradery. With merely twenty seats indoors, it is advisable to secure a booking to fend off any disappointment.
Address: 11 Boulevard de Reuilly, 75012 Paris, France
Contact number: +33 1 43 47 10 39
Email: contact@lescavesdereuilly.fr
Caves Legrand
This wine fanatic's paradise, also known as Legrand Filles et Fils, was founded in 1880 as a grocery store. It quickly progressed to offer a variety of services including a wine cellar, gourmet grocery store, and best wine restaurant.
The red front and historical trimmings will be sure to transport you back to a simpler time, where you can almost imagine Hemingway tucked in a dark corner writing his next novel.
This establishment prides itself on its noble passion to share its love for wines with whoever enters the doors. So breathe in the historical surroundings and taste the rich sensation of a fully immersive experience on your tongue. This will surely leave a lasting impression.
Address: 1 Rue de la Banque, 75002 Paris, France
Contact number: +33 1 42 60 07 12
Email: info@caves-legrand.com
Frenchie Bar à Vins
A hidden burrow specialized to provide impeccable service and a lively environment, Frenchie Bar à Vins is the place to be. The decor is modern, yet simple with rustic edges, such as stone walls, to give it that traditional cellar-feel.
This wine bar will be sure to spark a thought-provoking conversation or two with the steady flow of stunning wine selections. Drink a buttery Chardonnay while reciting poetry or sip a spice-infused Pinot Noir raving about the latest fashion trends. A stunning pairing awaits for every type of conversation.
Address: 6 Rue du Nil, 75002 Paris, France
Contact number: +33 1 40 39 96 19
Le Mary Celeste
Do you love the city, but crave a little getaway to the seaside? The wine bar Le Mary Celeste is happy to oblige, as this humble bar in Paris creates a beach-like atmosphere. You can almost feel the sand between your toes at this little slice of heaven.
A quirky and modern take on the traditional wine bar environment, trading the traditional cellar atmosphere to the wide-open space of the living world. Let the sun kiss your skin while tasting some of the best wine in Paris.
The bar is known for serving delicious oysters and is more than happy to assist in choosing the perfect pairing. As the wine list may be selective, experience only the best wine Paris is known for.
Address: 1 Rue Commines, 75003 Paris, France
Contact number: +33 9 50 84 19 67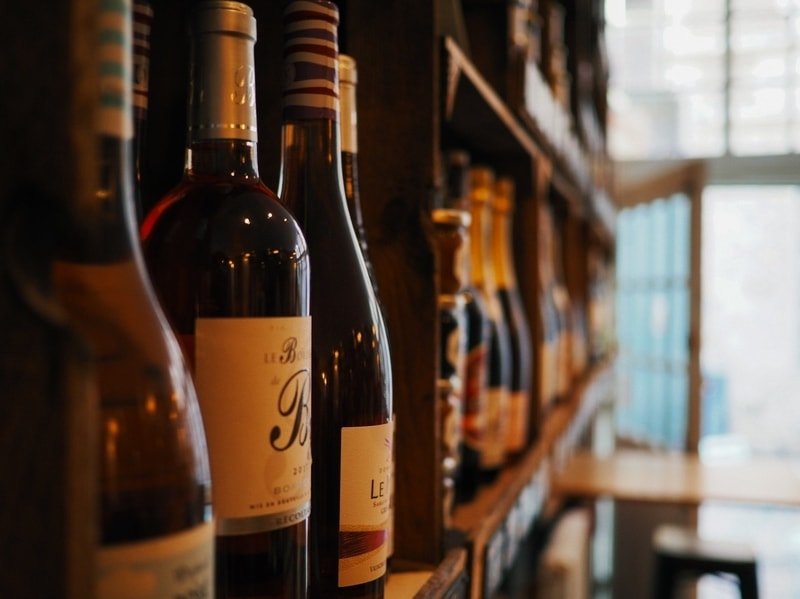 Nectar of the Soul – Discover and Experience Wine in Paris
France is known as one of the forerunners of producing quality and sublime wine. The French countryside is bespeckled with seemingly endless vineyards. Making the opportunity to explore these regions successfully quite difficult.
Paris wine bars, however, are the best place to sample the very best wine from all the various regions encapsulated in one wine list. This passionate city takes its wine very seriously. It inspires and fuels creative minds and loosens the strict confines that life produces.
The wine bars in Paris are sure to evoke a sense of joie de vivre, the enjoyment of life, to your trip and create unforgettable memories and experiences.