You name it, Dubai has it. Or if it doesn't have it, it's building it.
Dubai International Airport is the third busiest airport in the world, accommodating over 88 million passengers per year. Although Dubai offers one of the world's largest airport retail spaces, there is a lot more to explore in the innovative city outside of the boundaries of the airport, making Dubai a very popular travel destination.
Whether you are travelling to Dubai for vacation or you're trying to kill time during a long layover, the city offers an incredible opportunity to explore the modern and lively culture. With so much to see and do, we've compiled a must-do list for travellers wanting to explore Dubai by night.
After making sure that you're up to date on the visa requirements for Dubai, of which the majority can be issued on arrival, travellers have a variety of options to exit the airport and explore Dubai. The most popular of which are the taxis and the metro, which run from 5:30 am to midnight.
Now that we've covered  how to get around, here's what to do in Dubai at night!
Exclusive Experiences in Dubai
Dubai is known to be one of the most innovative and fast-developing countries, providing cutting edge entertainment that showcases the Middle Eastern lifestyle and culture within a luxury setting. Because of this, there are a myriad of effortlessly cool places in Dubai. Here are our top unique and exclusive experiences available in the grand city of Dubai.
1. Summit the Burj Khalifa, the tallest building in the world
Boasting a height of 163 floors, the Burj Khalifa is an iconic attraction in Dubai and a global feat of engineering. As the tallest building in the world – let alone in Dubai – the Burj reaches 828m in height and offers incredible views of the city.
Visiting the Burj Khalifa at night promises a sight to behold as the city's grandeur is enhanced by lights. Depending on which floor you choose to stop on, you can enjoy a high tea (quite literally), an exclusive dinner experience or look out over the city from the observation deck. Regardless, visiting the Burj Khalifa is an opportunity not to be missed.
Approximate cost: From USD 57 (AED 210)
Opening hours: 08:30 am – 10:00 pm
2. Become absorbed in the Dubai Aquarium and Underwater Zoo
Located in the Dubai Mall, the Dubai Aquarium is the world's largest suspended aquarium. The popular location is home to over 140 species of marine life, including sharks and rays. Visitors can walk through the 48-meter long tunnel that offers an immersive 270-degree experience.
For those with more time, there are also opportunities to further explore the underwater zoo which includes encounters with the likes of crocodiles and otters. Offering an educational experience as you get up close with various marine life, the Dubai Aquarium and Underwater Zoo is a must-see destination for the whole family.
Approximate cost: From USD 40 (AED 145)
Opening hours: 10:00 am – 11:00 pm (Sunday – Wednesday), 10:00 am – 12:00 am (Thursday – Saturday)
3. Visit Ski Dubai for a snowy experience
Although the idea is quite paradoxical, Ski Dubai exists as the first ski resort in the Middle East, offering the ultimate ski experience and an escape from the sun's fierce heat. Ski Dubai is one of the many exciting and unique experiences that can be found in the Dubai Mall.
Dubai's indoor ski resort boasts a snow park of 22,500 metres squared, an 85-meter high indoor mountain and five slopes of varying difficulty and steepness. With something fun and exciting for everyone, Ski Dubai offers a full-fledged ski experience away from the heat of the desert.
Approximate cost: From USD 46 (AED 170)
Opening hours: 10:00 am – 11:00 pm
4. A night at the Madinat Theatre
The Madinat Theatre is located in the labyrinth of the Souk Madinat market and has a reputation for highlighting unforgettable performances.
The theatre strikes the balance between hosting large scale shows with all of the necessary high-quality equipment while creating an intimate connection with the audience. The Madinat Theatre offers the ultimate theatrical night out experience by showcasing the best of classical ballets, musicals, plays and comedies.
Approximate cost: Varies depending on the performance, advance bookings are recommended
Opening hours: Depending on the performance
5. Arabian desert tour
Embarking on an Arabian desert safari tour is one sure way to truly capture the heart of the Middle East. Most tours offer a myriad of activities including camel rides, quad biking and dune skiing for those with more of an adventurous flair.
The experience only gets more exciting when the sun goes down and various performances bring additional light. Belly dancers, fire shows and stargazing add to the beauty of the Bedouin culture as part of the desert tour.
The Red Dunes of Al Hibaba is a favourite destination for those seeking an authentic experience. Depending on how much time you have available, you can either book for a day or overnight experience.
Approximate cost: From USD 50 (AED 183)
Opening hours: Depending on experience booked
6. Dine at Burj Al Arab
Dubai is proudly home to the only 7-star hotel in the world, the Burj Al Arab. Those that are lucky enough to get a booking, and can afford to treat themselves to a night of fine-dining at this esteemed hotel, are in for an unforgettable treat.
In particular, the Al Mahara seafood restaurant in the Burj Al Arab is held in high regard. It came to be thanks to the combined effort of the hotel and 2 Michelin Star chef, Nathan Outlaw. The restaurant, located in the wall-to-ceiling aquarium of the hotel, offers guests a once in a lifetime dining experience.
Approximate cost: Average USD 353 (AED 1 300) for two people without alcoholic beverages
Opening hours: 12:30 – 3:30 pm, 7:00 – 10:30 pm
7. Cruise along Dubai Creek
Dubai Creek is one of the most lively parts of Dubai and is always bustling with life. It offers an alternative way to discover Dubai at night by transporting guests along the water. If you're wondering where you'll see the best places in Dubai at night, the answer is surely cruising down Dubai Creek.
Decorated dhows, traditional Arabian ships, float down the creek, giving visitors the opportunity to indulge in live entertainment and delectable cuisine while sailing past landmarks. A truly relaxing experience, a cruise on the creek promises an opportunity to unwind, relax and absorb the Arabian culture.
These cruises are offered throughout the day and into the evening and there are several different pricing options depending on how much budget allows.
Approximate cost: USD 50 (AED 183)
Opening hours: Throughout the day and evening, cruises are normally 2 – 4 hours in length
8. Discover the depths of Dubai scuba diving
When visiting Dubai, you have the exhilarating opportunity to take a plunge into the water after dark to discover the nighttime marine life on the reef. As an alternative, you can also take part in organised shark dives in the aquarium.
This mysterious and alluring activity requires an existing qualification. However, if in Dubai for a fair amount of time, this course can be completed with local facilities. There are also scuba diving tours in Dubai that don't require any previous qualification, and are a must-do during any Dubai visit!
Approximate cost: USD 256 (236 AED)
Opening hours: From 06:00 pm
Family-Friendly Places To Visit in Dubai at Night
Going on vacation as a parent does not always provide the most relaxing holiday experience when you have to juggle downtime and looking after the kids. But there are a few Dubai places to visit that can help you do just that!
The good news is that there are countless activities and places to visit in Dubai that are family-friendly, promising fun for the whole family. This doesn't change when the sun goes down. In fact, some of the fun only gets started after sunset. Here are some of our top picks for places to take the kids on a warm Dubai night.
9. Illuminating experience at the Glow Garden
The world's largest glow-in-the-dark garden consists of scaled models of Dubai's famous landmarks made of recycled fabrics that illuminate in the dark. Over 30 art installations, built by over 150 artists, promises an incredible evening out in Dubai for the whole family.
The dazzling theme park has been operating since 2015 and has since attracted millions of visitors. The garden includes a host of different performances scattered throughout the 10 different zones, including the Dinosaur Park, Art Park and Happiness Street among others. The Glow Garden has left countless children grinning ear from ear.
Approximate cost: Average USD 18 (AED 65)
Opening hours: 04:00 pm – 12:00 am (depending on the day)
10. Al Barsha Ripe Night Market
The Al Barsha Ripe Night Market has been bringing the community together under the dazzling stars for years now. The Al Barsha Ripe Night Market is Dubai's favourite night market and is located at the Al Barsha Pond Park.
The market encapsulates the joys of a morning farmer's market while making the experience incredibly unique by showcasing stalls at sunset. Consisting of local vendors selling their goods, entertaining live music and even complimentary fitness classes, the event has come to be a loved family outing for locals and visitors alike.
Approximate cost: Free entry
Opening hours: Saturdays 3:00 pm – 9:00 pm
11. Full moon desert drumming
Anyone who has visited Dubai will come back with stories to share about the undeniable rhythm held by the city. One of the best ways to encapsulate this rhythm is by taking part in a full moon desert drumming experience.
This experience mimics the beat of the Dubai lifestyle in a tangible and practical way. Desert drumming is one of the many fun activities that is often offered with the desert tour package, ending a fun-packed day in a special and energetic way.
When not drumming under the full moon, families can relax and enjoy tasty food cooked over a roaring fire, allowing all worries to float away under the moonlight.
Approximate cost: USD 73 (AED 270) Adults, 5 – 31 USD (AED 20 – 115) Children
Opening hours: 17:30 onwards (depending on experience provider)
12. Café Scientifique Dubai Astronomy Group
The Café Scientifique Dubai Astronomy Group takes stargazing in Dubai to the next level. An affiliated member of Astronomers without Borders, the club responds to the craving to learn more about our surrounding galaxy with telescopes for stargazing, TEDx talks and camping trips.
The group aims to spread a sense of wonder about the vast universe and awareness on the cosmic perspective. Taking part in one of Café Scientifique Dubai Astronomy Group's activities is a fun, educational and eye-opening experience for the whole family.
Approximate cost: Depends on the activity
Opening hours: Depends on the activity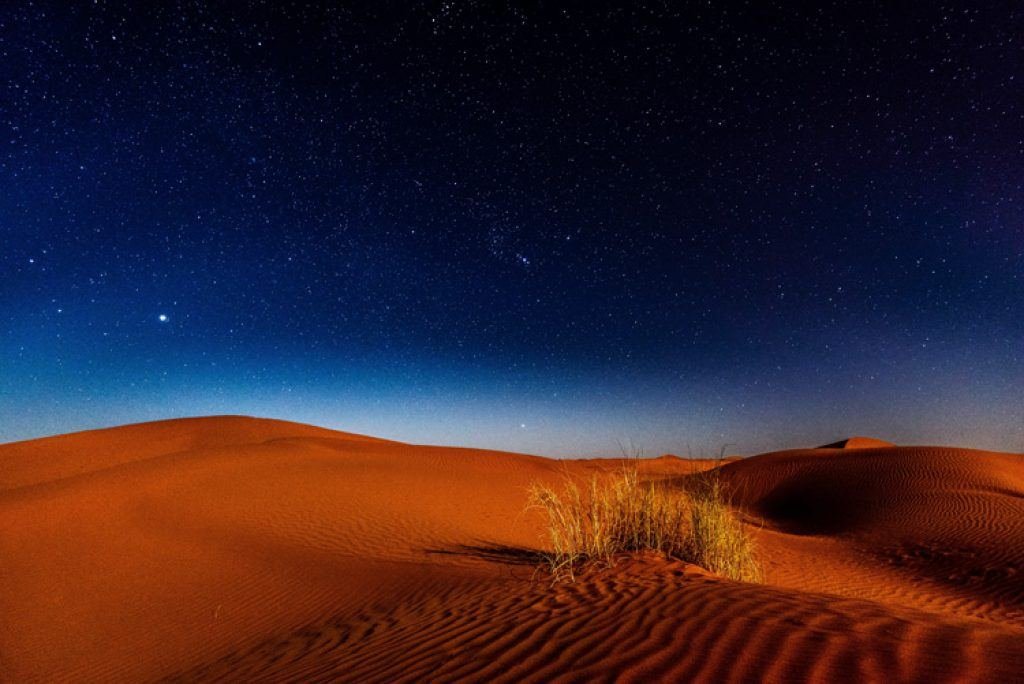 13. The spectacle of the Dubai Fountain
In addition to the Burj Khalifa, the Dubai Fountain Show is perhaps the most iconic sight to visit in Dubai. The water jets that make up the Dubai Fountain show illuminate at night, creating a spectacle that is unlike any other.
Located in downtown Dubai, the fountains are the world's largest choreographed fountain system comprised of lights and jets that spray water in time to the various songs played. To take advantage of this incredible show, you simply need to find a spot around the lake and wait for the waterworks to begin!
Approximate cost: Free
Opening hours: 06:00 pm – 11:00 pm
14. Jumeirah Beach Residence Walk and Dubai Marina
Surrounded by skyscrapers, the man-made marina is a hub for coffee spots, restaurants, shopping and nightclubs.
Visiting Jumeirah Beach Residence Walkway is a wonderful (and free activity) that captures the luxurious grandeur of the city. Simply pop into one of the coffee shops for a refreshment or fill your belly at one of the restaurants before continuing your stroll along the marina.
The chic waterfront strip also offers a host of shops to pop in to and browse (or buy).
Approximate cost: Free
Opening hours: Until 10:00 pm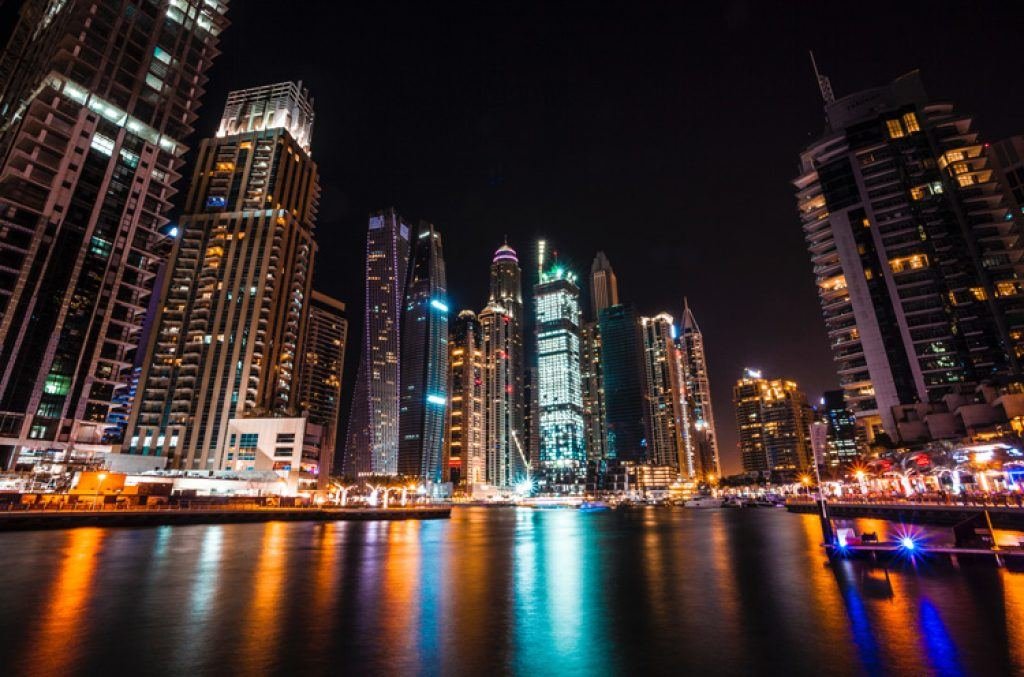 Sophisticated Entertainment in Dubai
For those travelling as adults, or as parents wanting a break from the kids, there are many places to visit in Dubai city at night that promise an opportunity to kick back, relax and perhaps even get your dancing shoes on.
These are a few of our top choices on places to go in Dubai at night.
15. Dance the night away at Zero Gravity
If you're looking for a place to enjoy and unwind by moving to the music on a dancefloor, Dubai has a host of clubs that will not disappoint.
The city boasts many clubs that feature a variety of music and add to Dubai's reputation as having a vibrant nightlife. With such a diversity of clubs and bars, visitors are sure to find a venue for their taste.
For those who seek a unique experience, Zero Gravity is trusted to uphold all the expectations of a 'day to night oasis'. A beach bar during the day turned club once the sun goes down, Zero Gravity is renowned for its festive events.
Approximate cost: Average USD 43 (AED 160) entrance
Opening hours: 10:00 am to 03:00 am (depending on the day)
16. Enjoy a drink with a breathtaking view of Dubai
Although the drinking laws in Dubai are more conservative than most countries, there are many different bars in Dubai that cater for those wanting to enjoy a beverage and absorb the captivating vistas of the city.
Some favourites to visit include:
The jazzy Uptown Bar which is perched on top of Jumeirah Beach Hotel.
The Chillout Ice Lounge which offers a crafted -6 °C cafe for an offbeat experience.
The spectacular Vault which offers panoramic views of Dubai from the comfort of a sophisticated atmosphere.
Uptown Bar
Approximate cost: Average USD 136 (AED 500) for two people
Opening hours: 05:00 am to 03:00 am (depending on the day)
Chillout Ice Lounge
Approximate cost: Average USD 27 (AED 100) for two people
Opening hours: 10:00 am to 12:00 am (depending on the day)
Vault
Approximate cost: Average USD 87 (AED 320) for two people
Opening hours: 05:00 pm to 03:00 am
17. Treat yourself to a 24-hour spa session
Whether you are passing through Dubai or spending time in the Arabian city for a while, a spa session is always a treat. Many spas in Dubai offer the opportunity to unwind, relax and get pampered 24 hours a day, making a spa visit a great night activity in Dubai.
With a wide variety of options available, you can choose from the likes of the usual aromatherapy treatments. You can also indulge in even more unique experiences like a chocolate body scrub or almond milk wrap. One thing is for certain when you leave this spa you, will feel energized in mind, body and soul.
Approximate cost: From USD 99 (AED 363)
Opening hours: 24 hours a day
18. Yoga by a different light
Yoga is a very popular activity in Dubai, with many different studios that are focused on different practices.
A few of these established studios and teachers host special nighttime yoga events which give people the opportunity to take part in their yoga practice under a different light. These alternative experiences include nightly yoga sessions, held on the sand under the bright light of the full moon.
If there's no moon, glow sticks provide light as you practice to energetic music, offering a unique urban and cosmopolitan twist to the ancient ritual. These variations of the practice give travellers a great way to immerse themselves in something different while enjoying a grounding experience.
Approximate cost: Depending on studio or teacher
Opening hours: Depending on studio or teacher
Best Things to do in Dubai at Night on a Budget
Are you travelling in Dubai on a budget? Or perhaps you spontaneously decided to visit the city on your layover, but haven't included the detour excursion in your trip's finances.
There are many cheap and affordable places to go and the top things to see in Dubai when you're on a budget. These experiences still share glimpses of life in Dubai in a memorable way.
19. Shopping Malls
Dubai has earned a reputation as the shopping center of the world – and for a very good reason. The malls in Dubai are bursting at the seams with entertainment, boutique products, food stores and brands. One of the best things about the malls in Dubai is that they cater for those shopaholics with money to spend, as well as those that enjoy window browsing without taking the credit card plunge.
The architecture of these malls alone is enough to marvel at. Many child-friendly experiences are located in the mall, giving parents a bit of a break, knowing that their children are enjoying themselves with an educational and enriching experience. The Dubai Mall is a favourite for many reasons and provides a great way to spend time (and money).
Approximate cost: Free
Opening hours: 10:00 pm to 12:00 am
20. Immerse yourself in the Gold Souks and Spice Market
The Gold Souks and Spice Markets in Dubai are classic references of the Dubai culture and lifestyle. Being haggled is very much part of the experience and travellers must be prepared to either play along with the vendors, or blank them completely.
The Gold Souks and Spice Markets give a one of a kind insight into the daily life a local. Whether or not you choose to buy from the assortment of gold jewelry or Middle-Eastern herbs and spices, you are guaranteed an authentic experience.
Approximate cost: Free
Opening hours: 09:30 am to 09:30 pm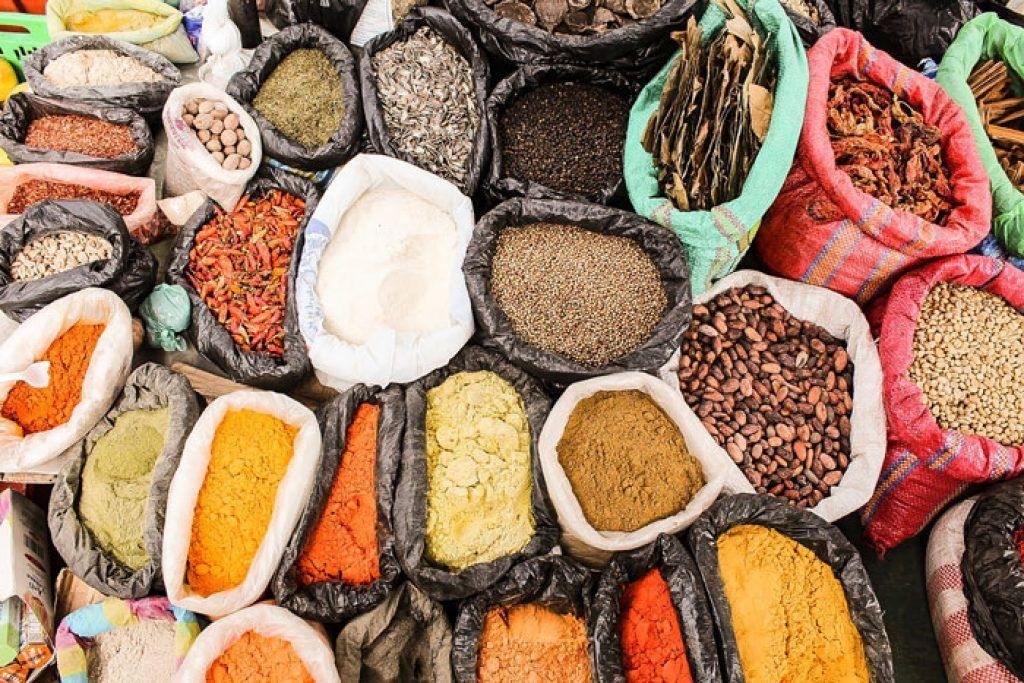 21. Global village
The Global Village offers the opportunity to go bargain hunting in a maze of stalls while snacking on local and international cuisine. In addition, there are incredible performances to captivate curious visitors to the market, providing a memorable experience for all.
The huge outdoor space combines the scents of a market with the entertainment of a fair to showcase the various cultures of the world in one dynamic space. The Global Village is child-friendly and a popular family outing for those visiting Dubai.
Approximate cost: Free entry
Opening hours: 04:30 pm to 12:30 am (depending on the day)
Dashing Through Dubai
Whether you're only spending a night in Dubai, or you want to make the most out of a limited amount of time in the city, there are tours that include several package deals to choose from. These tours offer an all-round experience of Dubai at night that will leave your memory bank full, allowing you to confidently tick off the must-see sights of the city.
Tickets n Tour presents you with the best of these tours of Dubai at night in an easy-to-read comparative manner to help you choose your favourite sights while saving money. With something for everyone, visiting Dubai at night has just become a whole lot more exciting and affordable!