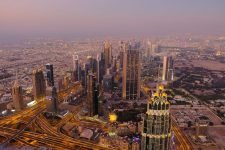 5 Interesting Dubai Facts That You Didn't Know as a Traveler
A diamond in the rough that revolutionized itself to a polished gem that is UAE's hotspot, Dubai. From being a small fishing village to becoming a top cosmopolitan destination, the city has transformed itself into a world-class vacation spot.
In the 18th century, Dubai relied heavily on the pearl and gold trade. Fast forward to the mid-1900s, they became top oil traders and transformation began. Today, you'll find spectacular architecture, towering skyscrapers, pristine beaches, and luxury shopping in this modern metropolis.
Dubai is an inviting location for many across the globe. With the majority of its population made up of foreigners. However, living in luxury doesn't come cheap. If you're wondering whether a trip to this vibrant city is worthwhile, we've listed interesting facts about Dubai to help you decide.
What is Dubai Known For?
Dubai is the largest city in the United Arab Emirates. It has around 225 square kilometers of Arabian desert. However, the scene in this city is anything but dry.
Dubai is famous for living life in luxury. From dazzling shopping experiences to lively nightlife, Dubai offers it all – in style.
The city is known for its sightseeing attractions including the world's tallest building, the Burj Khalifa. It is a location of rich culture with modern additions.
Dubai follows London, Paris, and Bangkok in being one of the most visited cities in the world. So, why do travelers flock to this golden destination? Let's start with some Dubai facts and information to better understand this hotspot.
5 Fascinating Facts About Dubai
The formerly sparse desert area turned world-renowned cosmopolitan destination is filled with many captivating attractions. We've listed interesting information about Dubai that you should know.
1. The Tallest Building is Based On a Desert Flower
What is Dubai without its monumental skyscrapers? The city's Burj Khalifa is the tallest man-made structure in the world. The building is 2,717 ft tall with 163 floors.
It is a world-famous icon and top Dubai bucket list item with its substantial height and captivating architecture. This prestigious project drew inspiration from a regional desert flower, the Hymenocallis (or Spider Lily).
The base structure resembles a Hymenocallis with the wings of the tower extending from its core like protruding petals. The design includes traditional Islamic architecture with spectacular patterns. It is a picturesque must-see attraction in the city – and with its size, you can't miss it.
Quick tip: Although the 163rd floor is inaccessible to the public, the 'At the Top Sky' deck on level 148 provides spectacular views of the city. At 1,821 ft, it's the world's highest observation deck.
2. It's Home To a Golden 7-Star Hotel
The Burj Al-Arab is one of Dubai's iconic landmarks. It is the third tallest hotel in the world. Although it is not as tall as the Burj Khalifa, this skyscraper stands at a staggering 1,053 ft with 56 floors.
The luxurious 7-star hotel is positioned on a private island near the Jumeirah coastline. Both the island and hotel were constructed over five years, starting in 1994.
Dubai is known for being the City of Gold. Naturally, the interior of the Burj Al-Arab is furnished with around 1,790 square meters of 24-carat gold leaf. From the crystal ceiling to Statuario marble walls and flooring, it's easy to see why some consider it the best hotel in the world.
3. It's a Top Spot For Birders
Dubai is a top location for birdwatching in the UAE – a middle eastern paradise for bird enthusiasts. There are over 400 recorded bird species in the UAE. With more than 320 species migrating between Europe, Asia, and Africa through Dubai, it's a haven for nature lovers.
The best places for birdwatching in Dubai include the Ras Al Khor Wildlife Reserve and Al Mamzar Park. You'll come across diverse bird species including pied kingfishers, falcons, flamingos, thrush nightingale, and cinereous bunting.
4. The Dubai Frame
Dubai is home to the world's biggest picture frame. The Dubai Frame was established in 2018. It stands 492 ft tall in the city's Zabeel Park.
With its 300-foot-long bridge, the 50-story structure provides breathtaking panoramic views. You can enjoy views of modern Dubai on the one side and overlook the older parts of the city on the other. Visiting the Dubai Frame is an excellent value for money experience.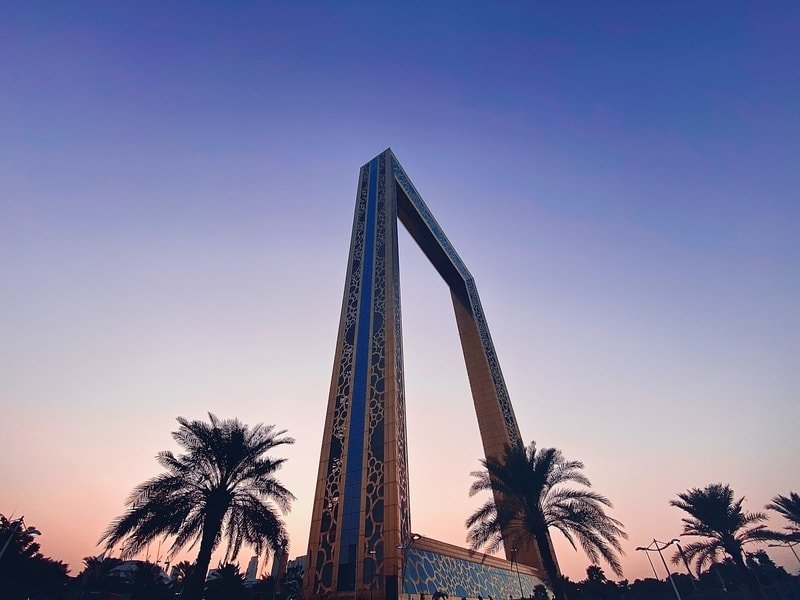 5. One of The World's Largest Suspended Aquariums
The Dubai Aquarium is situated in the Dubai Mall – the world's largest shopping and entertainment center. This enchanting underwater world comprises three categories: an aquarium tank, tunnel, and underwater zoo.
The 10-million-liter aquarium tank supports thousands of aquatic animals with over 140 species. You'll find animals including penguins, seahorses, stingrays, and sand tiger sharks.
From underwater tunnel walks to feeding presentations, Dubai's aquarium offers exceptional experiences.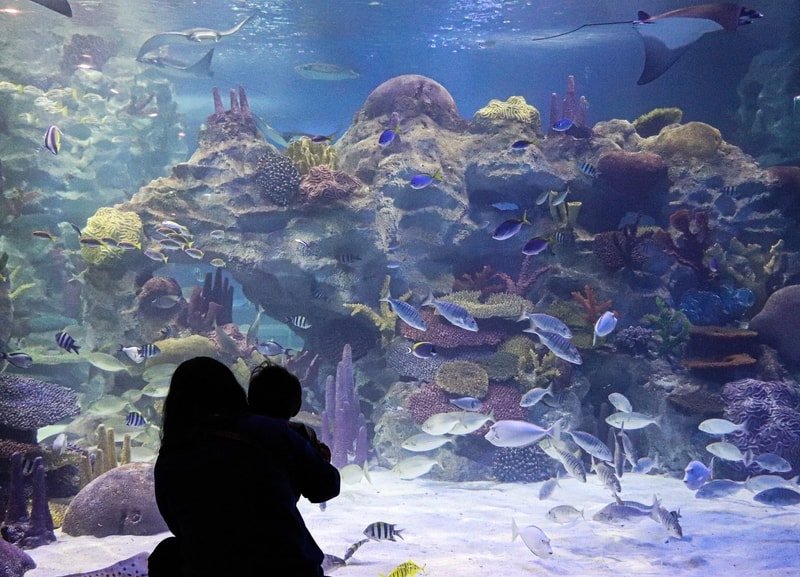 Dubai – Fun Facts You Need To Know Before Visiting
Looking for more information on Dubai? We've compiled a list of quick facts about the popular UAE city:
The Dubai Mall is the world's largest shopping center with over 1200 stores, more than 120 restaurants and cafes, and 26 cinema screens
It's a young city – more than 50% of the population are between 25 and 34 years old
The city has a museum dedicated to coffee
The Dubai Dino, a 155-million-year-old fossil, is on display in the Dubai Mall
The official language is Arabic
The Al Fahidi Historical Neighborhood is a must-see UNESCO World Heritage Site
Alcohol consumption is controlled in the city – only foreigners may purchase and consume it
Public displays of affection is illegal in the UAE
Dubai's weekend is on Friday and Saturday
Final Thoughts on Dubai Interesting Facts
Dubai's luxurious lifestyle and modern architecture attracts travelers from all around the world. They continue to innovate, building towering skyscrapers and hotels for the best travel experiences.
Now that you know all about Dubai, the only thing left to do is experience it. Book your tickets and enjoy Dubai's inviting offerings.
If you need help planning your next trip, check out our guide on the best time to visit Dubai.