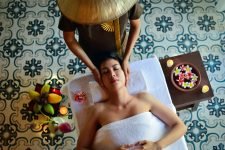 Best Spa in Dubai | 7 Idyllic Health Resorts to Experience
Deep in the desert dunes, sand, and sun baking its surroundings, an oasis lies. Dubai, the city of splendor. How does a city situated in a desert become a popular tourist destination? By generating a feeling of excess into everything it does.
One of the powerhouses of economic developments in the world, this city is filled to the brim with endless activities and experiences. Spend your days shopping at the biggest mall in the world and dance the night away at Dubai's hottest clubs. One thing is for sure – Dubai does everything amplified in style.
In the same way, Dubai injects this ethos of magnitude in its methods of rest and relaxation. This city is home to some of the finest and most luxurious spas in the world, taking your quest for relaxation to the next level.
Don't know where to find a good massage in Dubai? We have got you covered by listing the greatest spas in Dubai, catered towards your every need.
Best Spas in Dubai – Unwind in Style
In a city geared to constantly strive for innovation and ambition, take a step back to unwind.  Book a nail treatment or a massage – spas are created for ultimate leisure. Feel your anxieties and worries melt away by experiencing some of the most lavish spas Dubai has to offer.
The Spa at Palace Downtown
Treat yourself to a royal experience at this Dubai spa, as it offers an unbelievably authentic and amazing way to relax in a true Arabesque style. This serene space provides a variety of treatment rooms with dimmed lights to simulate the mystifying ambiance of an Arabian night.
From oxygen facials to monsoon shower rooms, the spa offers various options that incorporate the elements of nature in their treatments. After an adventurous and adrenaline-filled desert safari tour, be sure to try the Desert Sand Scrub treatment to fully immerse yourself in a desert dream.
Address: Sheikh Mohammed bin Rashid Blvd, Downtown Dubai, Dubai, United Arab Emirates
Contact number: +971 4 428 7888
Email: spa@addth@addresshotels.com
Talise Ottoman Spa
Deep within the turquoise pools and beautifully painted high-ceilings, a slice of heaven on earth awaits you. Catering to all the facets of well-being, Talise has various facilities from soothing facials to authentic Dubai massage experiences. This spectacular spa celebrates the Ottoman era in its decor, influenced by the opulent Middle Eastern palaces of the past.
Feeling affected by the humidity and scorching temperatures in Dubai? Head to the tantalizing snow room to transport yourself to an icy paradise while reinvigorating the senses.
Address: Jumeirah Zabeel Saray, The Palm Jumeirah, Crescent Road (West), Dubai, United Arab Emirates
Contact number: +971 4 453 0456
Email: jzstalise@jumeirah.com
Anantara Spa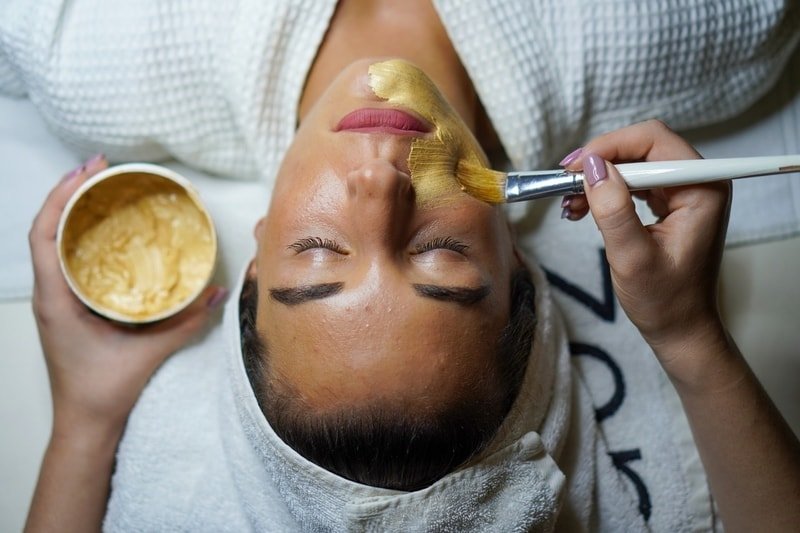 Escape the bustling city life by disappearing to this tropical getaway. Derived from the Sanskrit word meaning "without end", Anantara Spa will leave you spoilt for choice with its seemingly endless varieties of pampering pleasures.
This wellness sanctuary is inspired by the exotic and paradisal country of Thailand. A blissful experience awaits, bound to transcend you to a terrain of tranquility. Indulge in the therapeutic properties of a traditional Thai massage, the best massage you'll ever have. This specific method uses ancient techniques to leave you feeling reborn and revitalized.
Address: The Palm Jumeirah, Dubai, United Arab Emirates.
Contact number: +971 4 567 8140
Email: spa.dubai@anantara.com
Timeless Spa
Take no notice of the sands of time while visiting this haven of rejuvenation. Located in the Al Maha Desert Resort and Spa, this luxury spa in Dubai will give you a taste of the good life.
Equipped with scenic views of the desert dunes, dive into the dream-like state of relaxation this spa provides. Try a back massage and feel your aches and tensions disappear, a top contender for the best massage in Dubai.
Address: Dubai Desert Conservation Reserve Dubai, Al Ain Road, Dubai, United Arab Emirates.
Contact number: +971 4 809 8771
One & Only Spa
The best spa Dubai has to offer, One & Only Spa is the perfect example of a luxury pamper experience. With a pleasing atmosphere and first-class service, this magnificent hotel spa is bespeckled with a soothing candlelight atmosphere. And it's adorned with intricate mosaic walls, styled to represent the epitome of lavish living.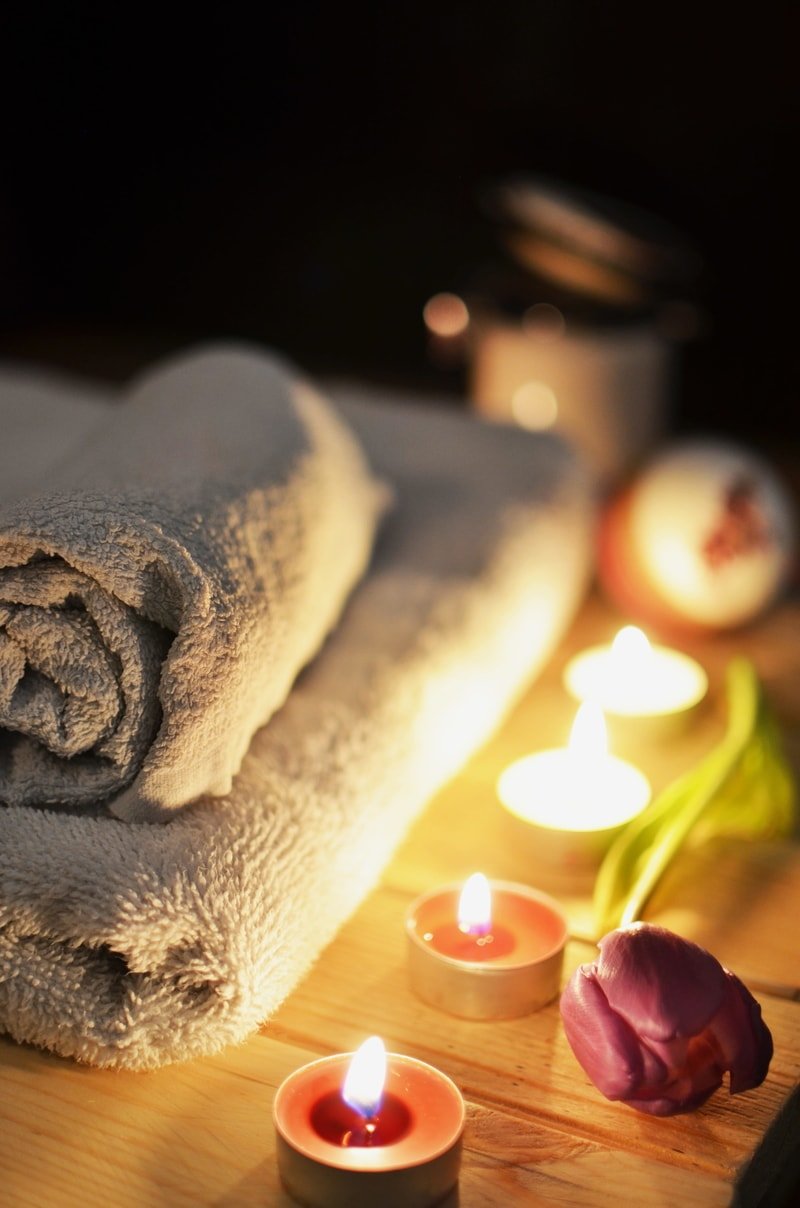 Participate in a traditional Hammam ritual and experience its simple yet splendid purifying effects. With a variety of decadent treatments, the deep exfoliation will leave your skin smooth and glowing.
Address: One&Only Royal Mirage, King Salman Bin Abdulaziz Al Saud St, Al Sufouh 2, Dubai, United Arab Emirates.
Contact number: +971 4 315 2130
Email: hammam@oneandonlyroyalmirage.ae
Cleopatra's Spa
If you've always wanted to feel and also be treated like a queen, look no further. With a wide selection of tremendous treatments, this Egyptian-styled spa is sure to leave you mystified by its beautiful interior.
Bathtubs dipped in gold and awe-inspiring stained glass windows of Egyptian hieroglyphics – the vibrancy and vivacity of this space is created for well-being. Book the Dead Sea Mineral Body Wrap treatment for a deep cleanse and to experience the full Cleopatra experience, from queen to mummy.
Address: Ground Floor, Pyramids at WAFI, Oud Metha District, Dubai, United Arab Emirates
Contact number: +971 4 324 7700
The Westin Heavenly Spa
Spoil yourself with a once-in-a-lifetime spa experience at one of Dubai's best spas. Be fully immersed in the finer things in life with panoramic views of the beach. The sun-drenched scenery encapsulates a soothing tropical backdrop for the ultimate pampering experience.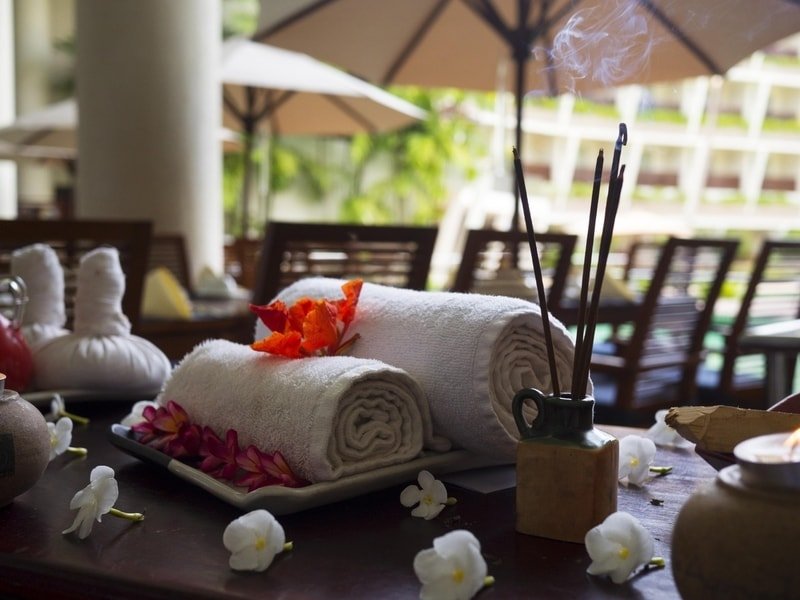 This spa features ten treatment rooms to ensure an all-encompassing opportunity for rest and peaceful pleasures.
Ready to experience the rain in the desert? Become absorbed by the unique rain spa massage Dubai never saw coming. This treatment incorporates the soft pitter-patter of a rain stick during the massage to achieve a sense of serenity.
Address: King Salman Bin Abdulaziz Al Saud St, Dubai Marina, Dubai, United Arab Emirates
Contact number: +971 4 511 7901
Website: heavenlyspa@westin.com
Get Ready to Experience the Luxurious Spas of Dubai
Nothing screams self-care quite like a trip to the spa. A top-tier facial and calming massage in Dubai can go a long way. In the hustle and bustle of this modern metropolis, don't forget to allow yourself moments to pause and reflect on your journey.
In a city filled with a feeling of prosperity and infinite possibilities, take in the unparalleled magnificence of Dubai in a different way. Let expert hands guide you toward an enlightened experience that refreshes and restores the mind and the body.
Nourish and nurture the soul and spirit with these man-made sanctuaries of the East.