If you have a Caribbean Island getaway in mind, then I recommend you seriously consider Bermuda. Funky architecture, unique culture, crystal clear waters, beautiful beaches and of course lots of delicious food – what more could you ask for on a holiday of a lifetime?! With that in mind, we've come up with the most fun things to do in Bermuda – perfect for first-time visitors or even those who live in Bermuda looking for a weekend escape!
The place is perfect if you want to experience real natural beauty as well as clear skies and turquoise waters. If you've previously been to destinations like the gorgeous Aruba or hunted the hidden gems of Jamaica, then I'm sure you'll fall in love with Bermuda too. The place is so amazing that your friends very well may not believe you if you hashtag #nofilter when you post your photos while you're holiday there! Not only is it beautiful, but the people are simply amazing! They are truly welcoming and inviting and you'll basically always feel at home when you're on this slice of paradise.
Fun Things To Do in Bermuda
The main reason people love Bermuda is that there are so many fun things to do there! If you want a chilled holiday relaxing by the beach it's perfect, but if you're looking for adventure and something a bit livelier, I can promise that there'll be plenty for you too.
Bermuda is home to some of the world's top diving destinations and there are loads of options when it comes to water activities in general. The island is also full of life with everything from local dance performances to great bars to be found. Keep reading to learn more. Here's our pick of the top fun things to do in Bermuda…
1. Go snorkeling
In Bermuda, snorkeling will enable you to view the most magical coral reefs and underwater caves as well as shipwrecks and of course beautiful marine life.
One option is to bring your own snorkeling gear with you or just rent some while you're there and snorkel close to the beach where you can spot some nice small fish – check out the lovely parrot fish with their funky colours. If you do want to snorkel close to the shore a few of my top recommendations would be Warwick Long Bay, Snorkel Park, John Smith's Bay Beach and Elbow Beach.
However, one of most fun things to do in Bermuda is to take a snorkel boat tour. Head out for a few hours with what is generally a great group of people on a boat while taking in the sun, and you'll have the chance to spot a wide variety of beautiful marine life. These tours usually cost around $70 a person and are well worth it! Snappers, wrasse, eels, and octopus are just some of the amazing sea life you might get to see!
An extra tip is if you are going snorkeling is to look for organic sunscreen lotions which avoid using chemicals normally found in sunscreens that harm the coral reefs. We can all do our bit to help the planet!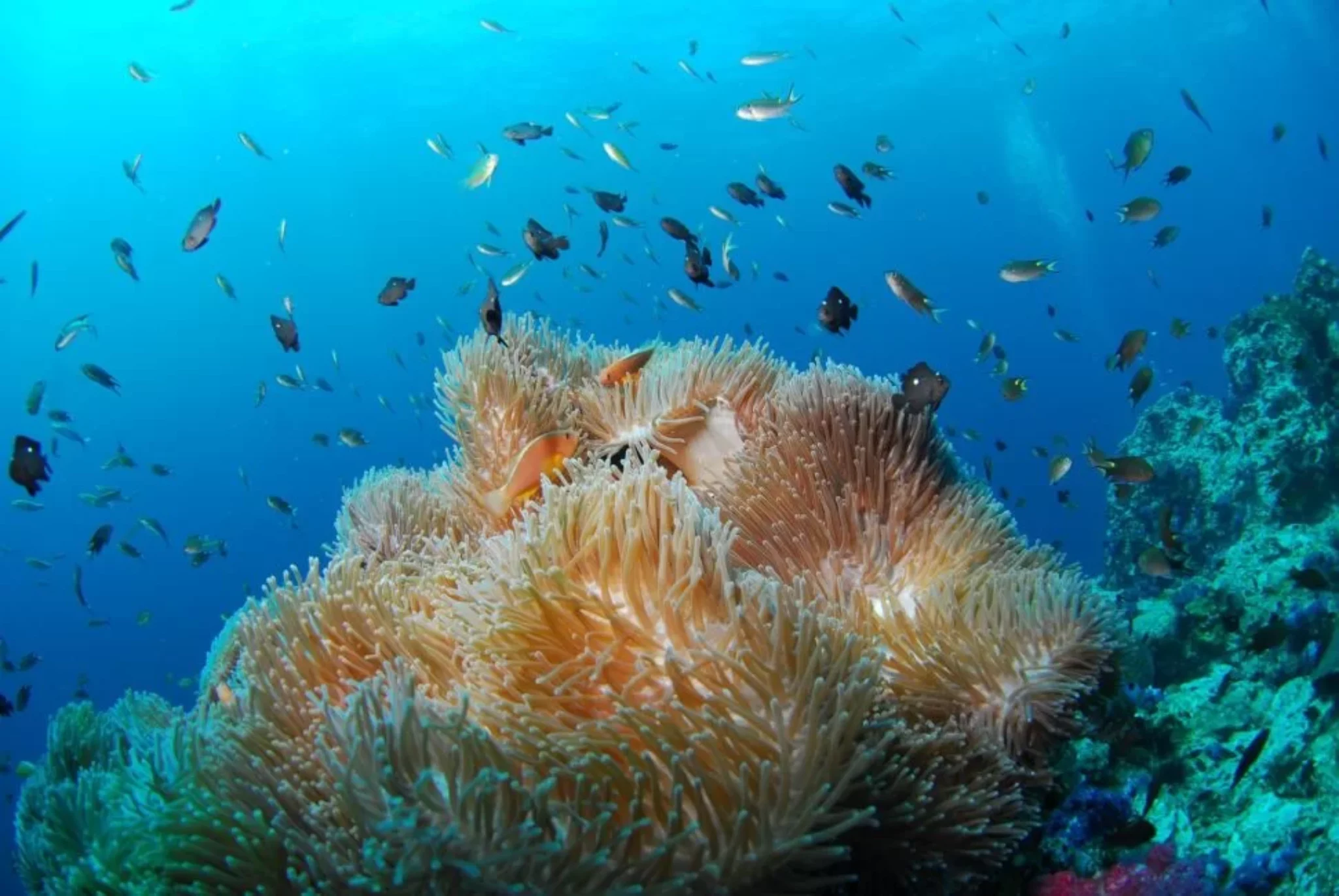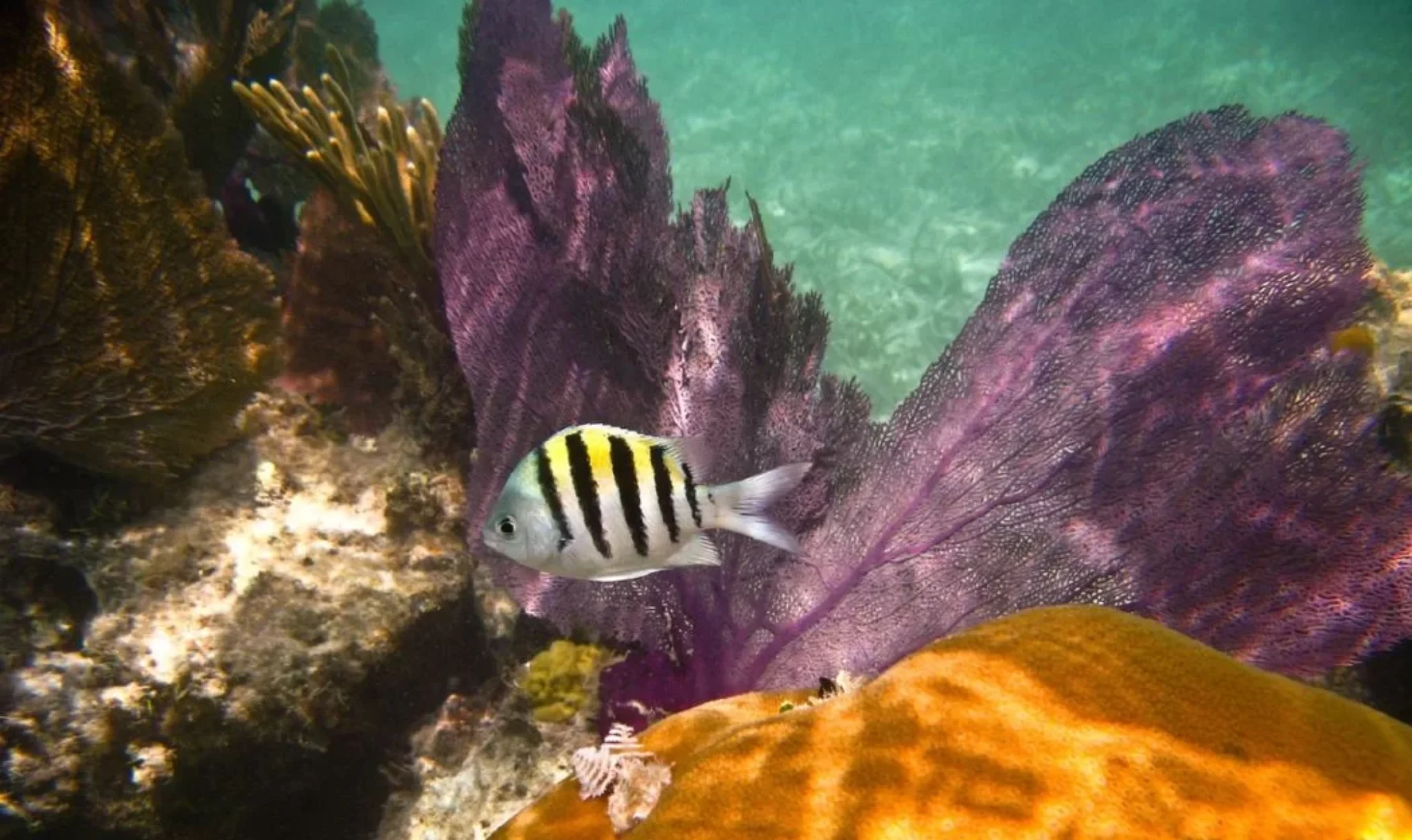 2. Do a luxury cruise
One unique thing to do in Bermuda would be to do a luxury cruise. There are a number of great options when it comes to heading on a cruise in Bermuda. For example, if you're staying there you can head on a cruise in the evening and watch as the sun sets and the moon rises from the boat.
Another very popular option is to take a cruise that stops in Bermuda and then goes on to a number of other beautiful islands in the Caribbean, such as with Celebrity Cruises. These cruises aren't as expensive as might think, with 7-night cruises to Bermuda starting from as little as $988. How long you stop in Bermuda depends on the cruise you're taking, but it should give you enough time to get a taste of island life. There are a great number of cruises that sail from the east coast of the United States through the Atlantic all the way down to Bermuda, a true journey to remember. The journey is half the fun on these luxury ships, with swimming pools, entertainment, numerous restaurants and a resort-like feel on board!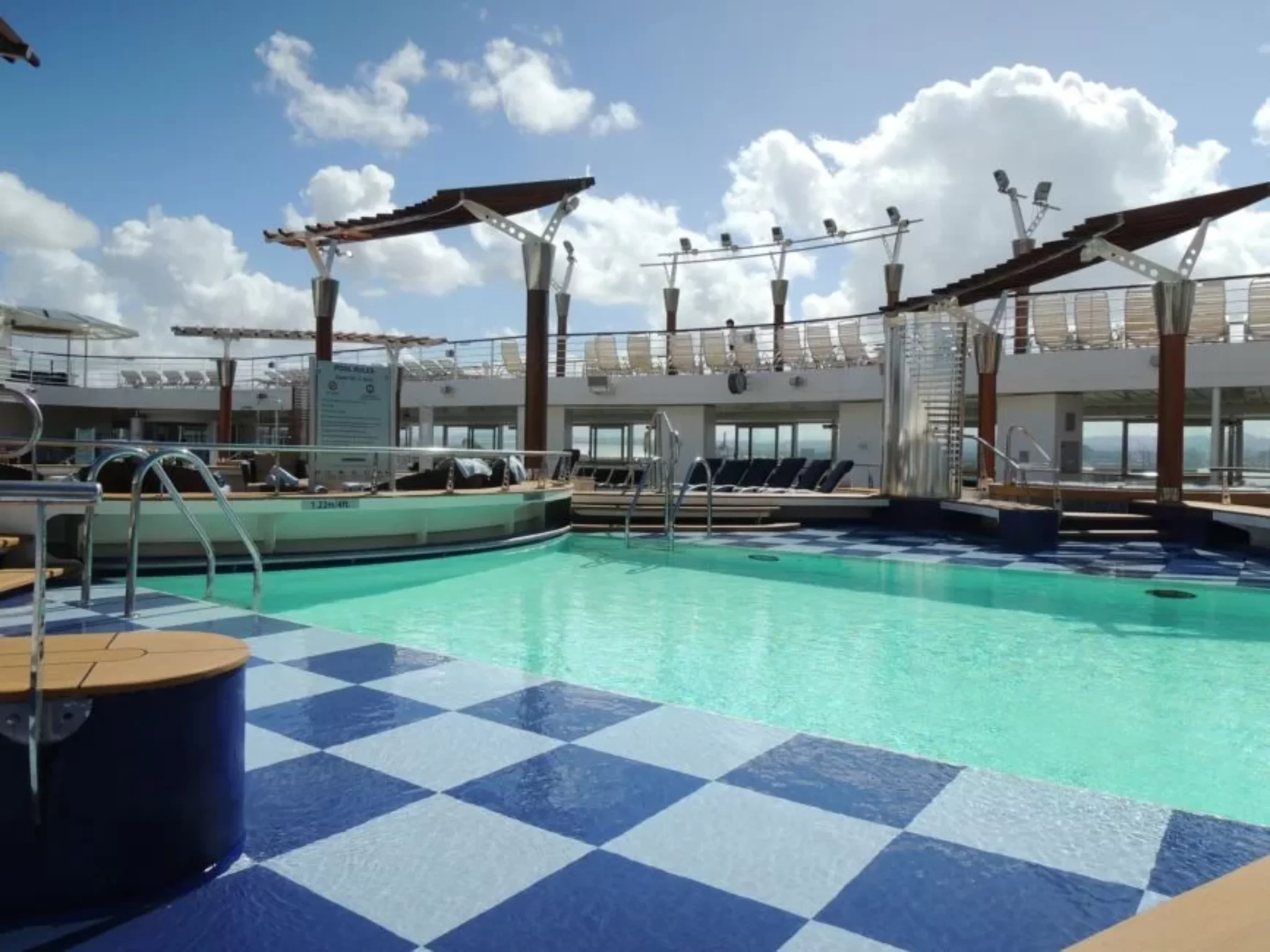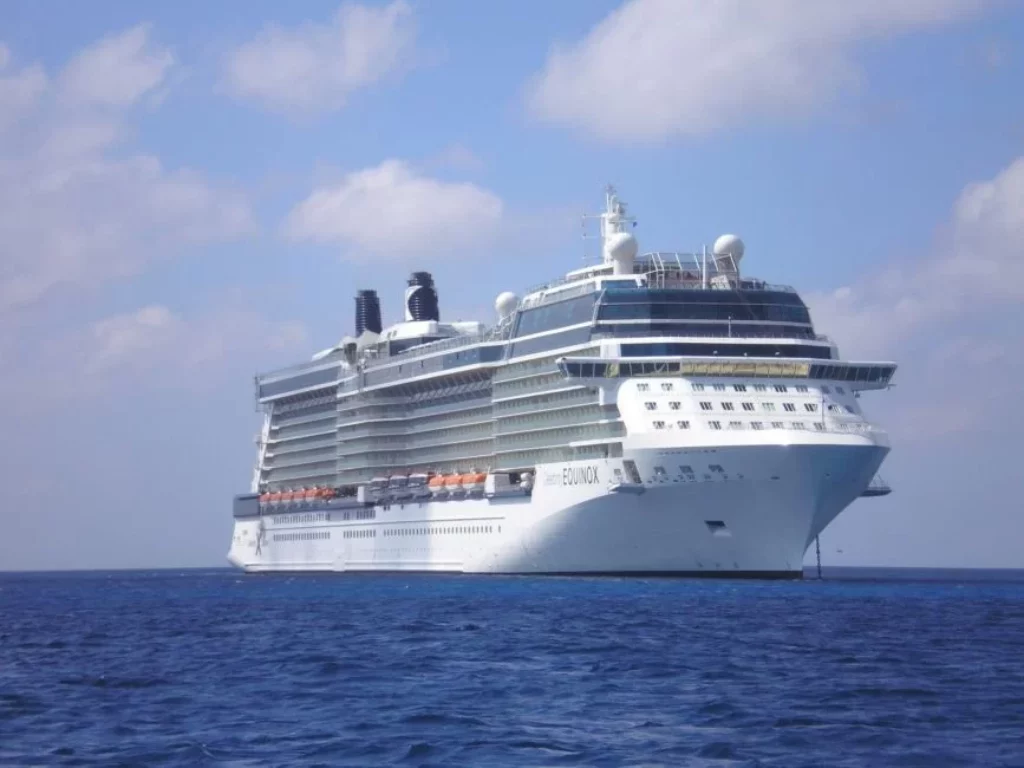 3. Crystal and Fantasy Caves
We definitely recommend you check out the crystal and fantasy caves while you're on the island – they're stunning! They're one of the top attractions in Bermuda and with good reason! Check out their underground pools filled with glistening shades of turquoise water, as well as incredible formations of stalactites and stalagmites and majestic waterfalls.
The history of these caves dates back to the early 20th century when they were discovered by Edgar Hollis and Carl Gibbons. Be careful if you do hit them up because the steps are super slippery! This is one of my best ideas for a rainy-day option in Bermuda. So don't let the rain deter you from going out and exploring as there's always something awesome to do! They're open from 9am to 5pm and guided tours take place every 20 minutes. It's a good idea to go early in the day as it's less busy and generally that means you'll be part of a smaller and more intimate tour group!
4. Go Windsurfing
For adrenaline junkies and water sports enthusiasts, windsurfing is another fun option in Bermuda! Whether you've never tried but love the idea or are already an avid windsurfer you definitely must give it a go.
Achilles Bay and Shelly Bay Beach are the best beaches for some amazing windsurfing. It's super easy to rent gear from a number of hotels or windsurfing operators while you're there so there's nothing stopping you.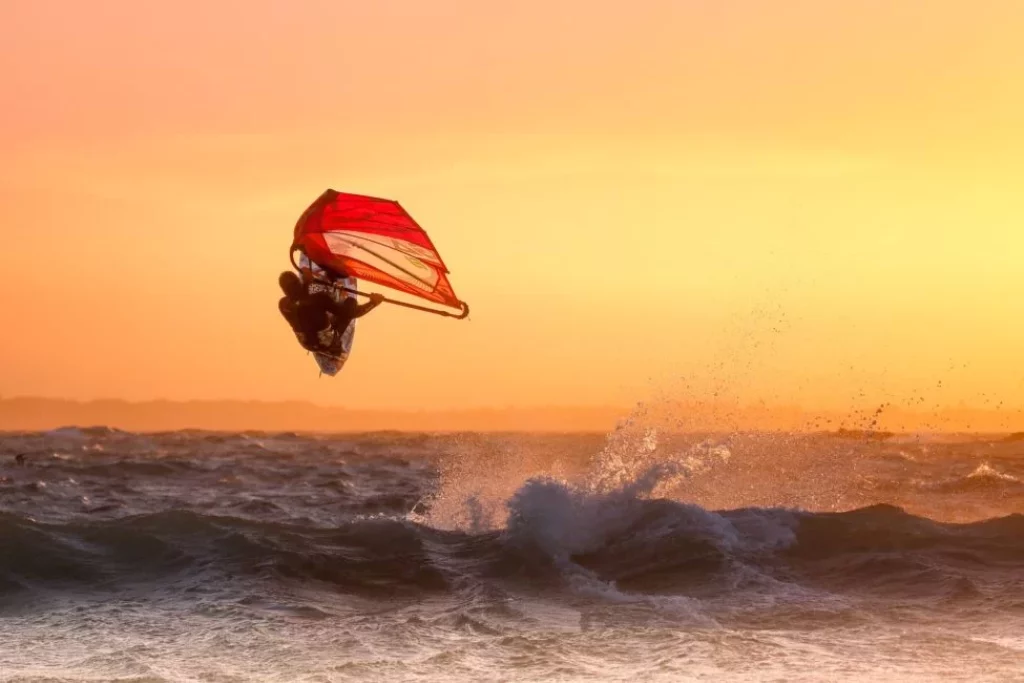 5. Watch Gombey Dancers in the park
If you like to get your groove on, then you absolutely must head to Queen Elizabeth Park where every Saturday from 12pm to 1pm you can catch the extremely colourful Gombey dancers as they parade through the park dancing to drumbeats. Their dance moves come from a mixture of African, British and Caribbean cultures.
The origins of the dance trace back to the 1600s. Better yet, make sure to check the dates when you're heading to the island as if you're there in September you may very well catch the annual Gombey Festival which is even more colourful, exciting and entertaining!
6. Hang out on Tobacco Bay Beach
The name Tobacco Bay Beach comes from the story of when a number of survivors from the Sea Venture shipwreck learned there was tobacco growing here – makes sense!
This incredible bay is one of Bermuda's National Parks and has white sands as well as interesting rock formations. There is always a lot going on at Tobacco Bay Beach and on Friday nights there's a bonfire, music, happy hour deals, and a great atmosphere all around.
7. Go diving
If you're a keen and certified diver or have never dived before and are interested in getting your PADI certification, then Bermuda is just the place for you. Bermuda is in fact known as the shipwreck capital of the world meaning there are more than 300 shipwrecks to spot underwater – unlikely you'll spot them all, but you'll surely get a few!
8. Dolphin Quest
If you love dolphins – and well, who doesn't love dolphins?! – then an absolute must while in Bermuda is to head to Dolphin Quest. At Dolphin Quest they are passionate about conservation and here they provide inspirational experiences where visitors actually get to swim with the dolphins! They offer a number of educational programs and support scientific studies geared towards conservation which means you know your money is going to the right people.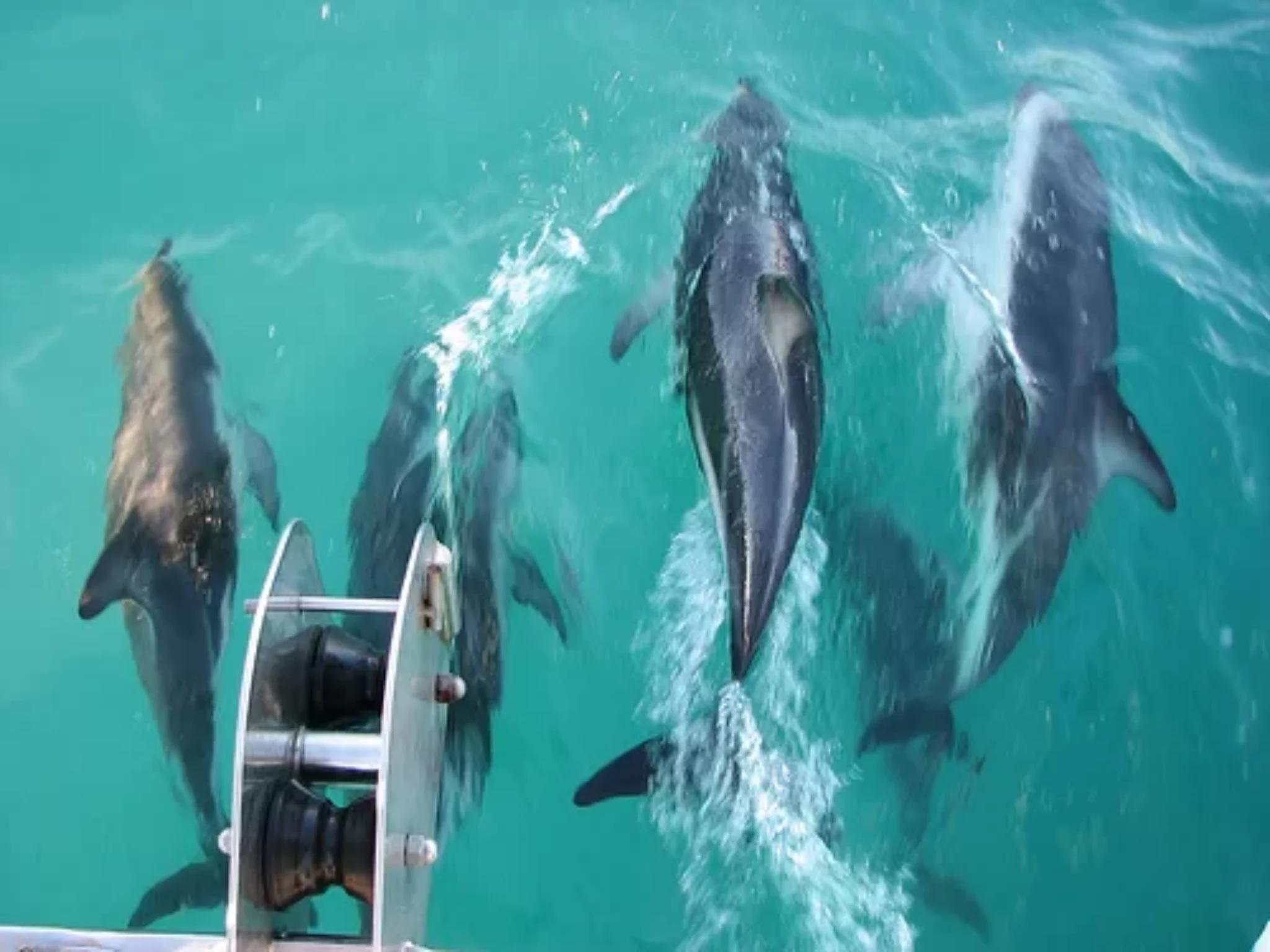 9. Check out Bermuda's best bars
It's true that the island isn't really known for its party scene, but friends trust me – where there's a will there's a way! It's always possible to find a bit of a buzz if you want to! There are a few great bars in Bermuda! You can head to the first Irish pub on the island because let's face it – there's always a vibrant atmosphere to be found in Irish pubs wherever you are!
Another great bar is The Hog Penny Pub which was established in the 1950s and is hugely popular with both visitors to the island and those living there. You're sure to find lively entertainment when you visit and a great social scene! If you're looking for something a bit more trendy then put on your best outfit and head to The Pickled Onion! An awesome place for those who love to sip on a cocktail and do some late night drinking!
10. Relax on pink sand beaches
Did you know Bermuda is famous for its pink sand beaches? Most beaches on the south shore have very, fine pink sand, created from finely pulverized remains of calcium carbonate shells and crushed coral. The most famous of all pink beaches in Bermuda is Horseshoe Bay, but as it very well known it means it's visited by thousands of tourists each year – but is still definitely worth a visit! It was also voted one of the top 10 beaches in the world by TripAdvisor, so it has to be nice!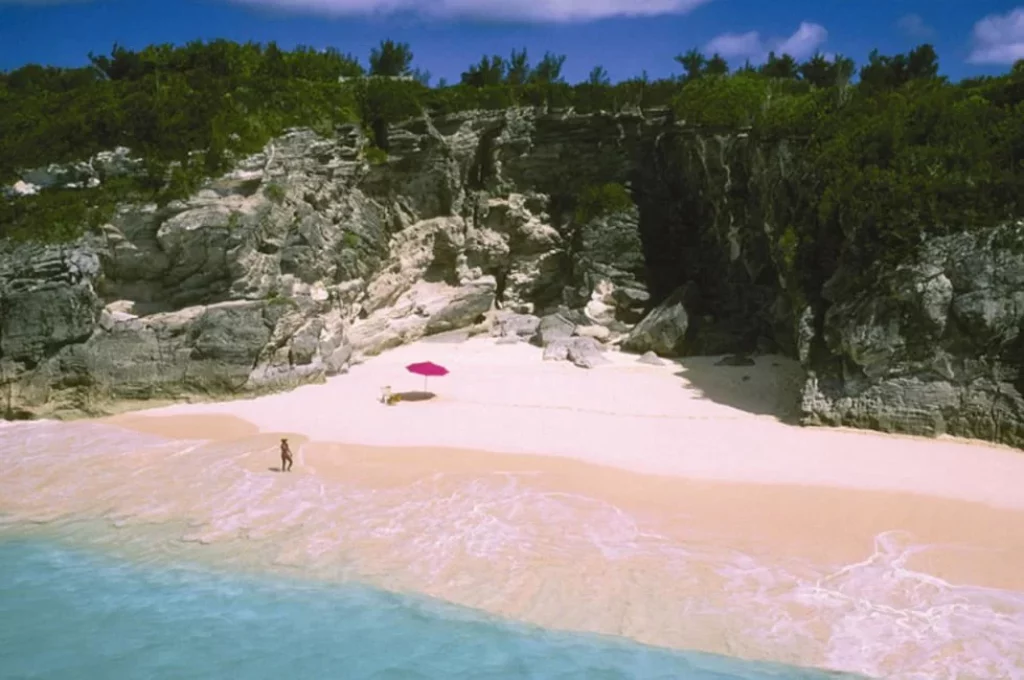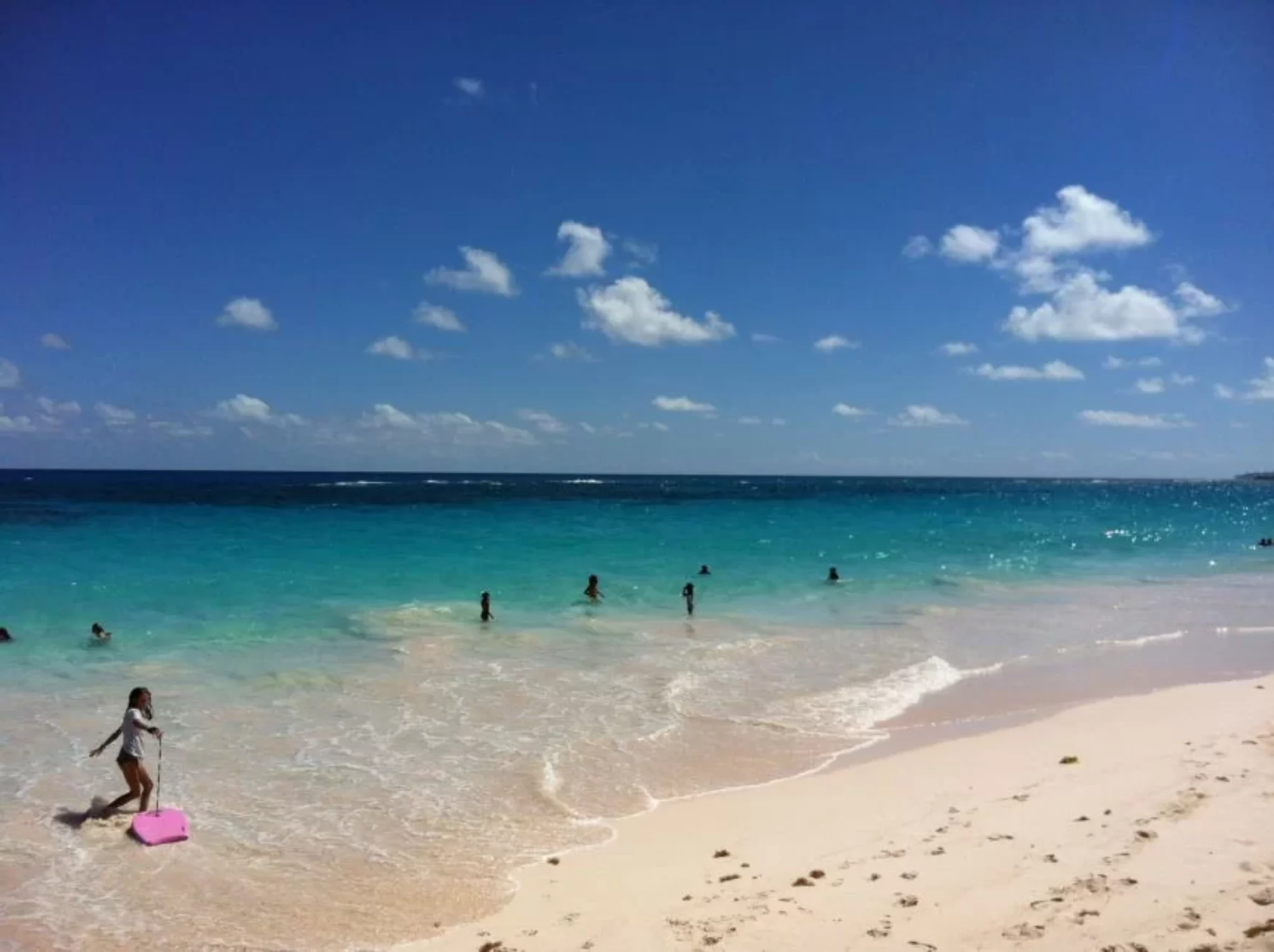 11. Take a carriage ride
If you want to try out one of the most traditional things to do in Bermuda, why not travel around the island in a horse-drawn carriage? Head to Front Street in Hamilton City to start your journey, where horses and carriages can be found lined up and waiting for the next ride during the summer months from May to October. What could be more romantic than seeing the highlights of Bermuda from the comfort of a beautiful carriage?!