Last updated on October 2, 2023 3:45 pm
Add to wishlist
Added to wishlist
Removed from wishlist
0
Add to compare
Located along the Trinity River, Dallas  is a treasure of architectural splendor and a captivating tourist attraction.
Also known as the Silicon Prairie, Dallas has made a name for itself as the main commercial hub of the Southern region.
Despite what countless films would lead you to believe, Dallas is far from a rural desert city. From the Reunion Tower to the Perot Museum, Dallas is a fast-paced, technology-driven metropolis.
With a vast quantity of landmarks to explore, a helicopter tour is the perfect way to traverse this broad city. In this article we have listed some of the best Dallas helicopter tours. Let us help you plan the perfect flight!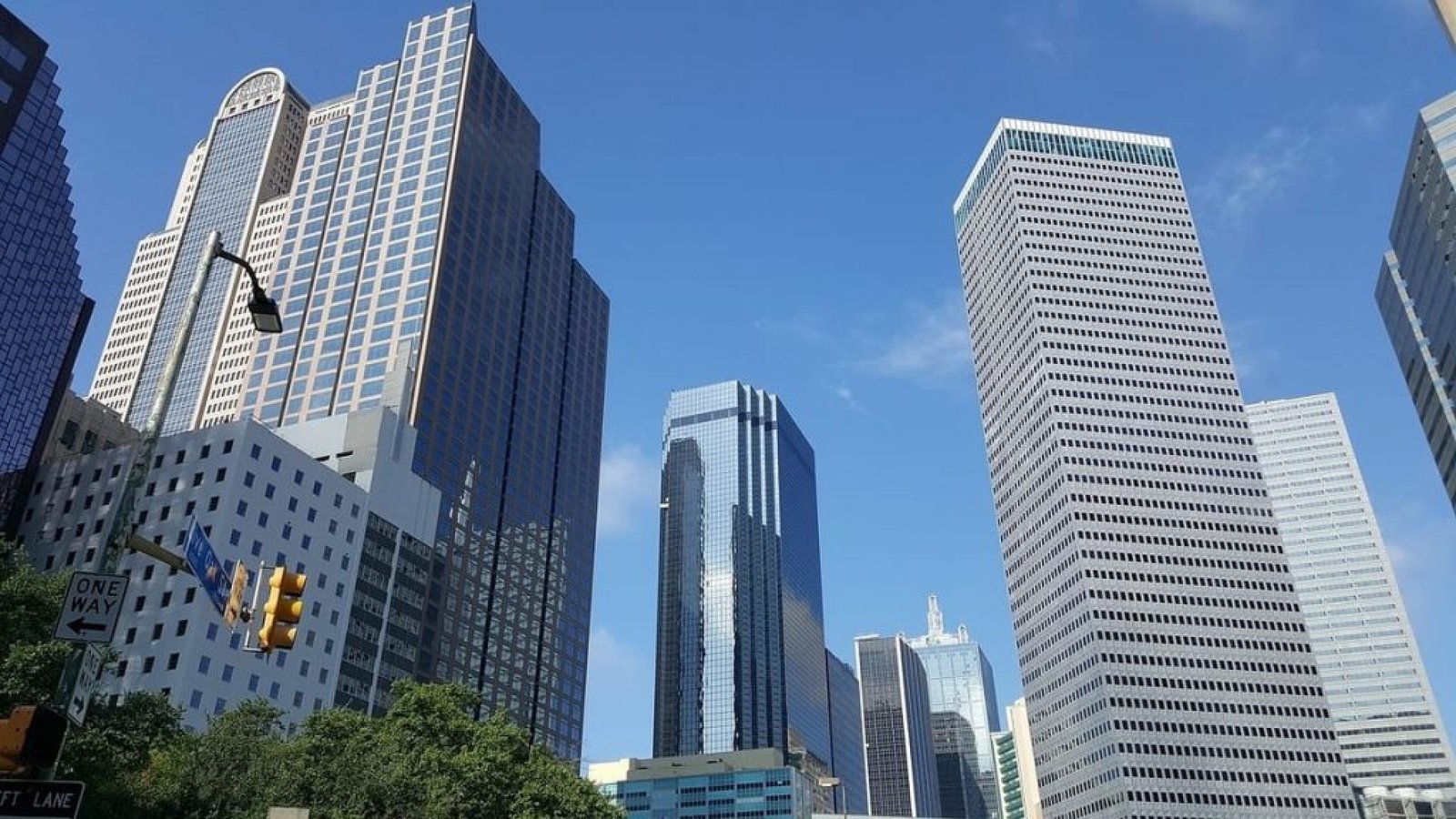 Best Helicopter Rides in Dallas
As a booming tourism hot-spot, you will be sure to find fantastical sites to behold here.
A helicopter ride over Dallas, Texas, offers you a birds-eye view of this bustling city.
Whether you are a tourist looking for adventure or a Dallas resident looking for a new perspective, an aerial tour of this Texas city is not to be missed!
Epic Helicopters
This locally-owned aerial tourism company boasts an excellent safety record. Promising friendly, professional service, Epic Helicopters is a reputable contender in air tourism. This company also offers a range of exciting Dallas helicopter tours.
Epic Helicopter air tours range between USD $400 and $500 depending on the chosen tour. Furthermore, their Sizzling Summer specials offer large discounts on certain flights, so don't miss out on this deal.
Sunset Tour | Sizzling Summer Special
This sunset helicopter tour takes you 700 feet into the air over the downtown Dallas skyline. Enjoy a true Texas summer from the comfort of an Epic helicopter. Watch the sinking sun light up the sky in a dazzling show of pink, purple and gold.
Take in the picturesque view of the last rays of sunlight reflecting off the tallest buildings. Watch in awe as the last light of day gives way to the first glimmers of nightlife as the city of Dallas lights up beneath you.
As one of the most popular Epic Helicopter specials, this journey begins just before sundown and lasts about twenty minutes. With the rich tones of the transforming skyline, this Dallas helicopter tour is perfect for practicing photographers looking to take the perfect shot!
Fireworks Tour | Sizzling Summer Special
Available every Friday, all summer long, this tour will take you whizzing over downtown Dallas and the bustle of night life below.
Spanning approximately 50 minutes, this tour allows you to spectate the annual Dallas fireworks show from a safe distance up in the sky. From your spot up in the air, gaze down over the eccentric city lights of Dallas after dark. Witness the serene night sky explode in showers of light and color as the first fireworks begin.
This tour is perfect for a surprise adventure with a loved one and a staggering spectacle to enjoy as a family.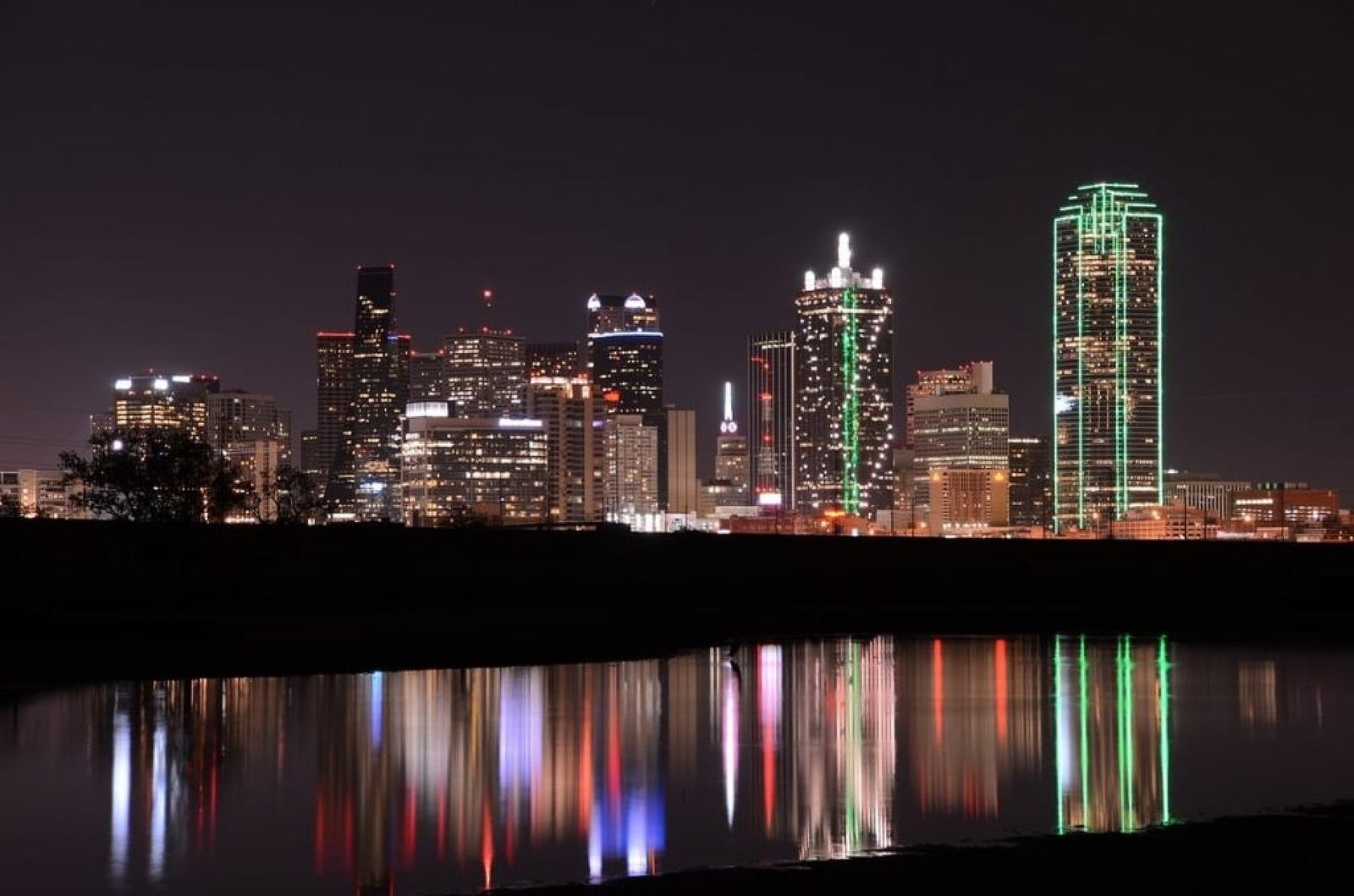 Downtown Dallas Helicopter Tour
Lasting 25 minutes, this aerial tour offers views of some of downtown Dallas's major monuments and tourist attractions.
During this Dallas helicopter tour, your pilot will provide informative commentary as you fly over unique landmarks of the Silicon Prairie. Along your flight path up in the sky you will pass over incredible architectural and natural exhibits such as the Perot Museum, Cotton Bowl Stadium, and White Rock Lake.
This is an informative tour of this ornate landscape that is perfect for both Dallas residents and curious tourists alike. With so many beautiful views, be sure to bring along your camera!
SKY Helicopters
SKY Helicopters is a long-standing aerial tourism company with well-maintained aircrafts and a friendly crew.
This company offers some of the best Dallas helicopter tours, flight training, and even aerial video services for major TV networks. SKY Helicopters strives to be professional and accommodating in terms of aerial activity.
SKY Helicopter tours range from USD $400 to $800 for two passengers and offer tours from 30-60 minutes long.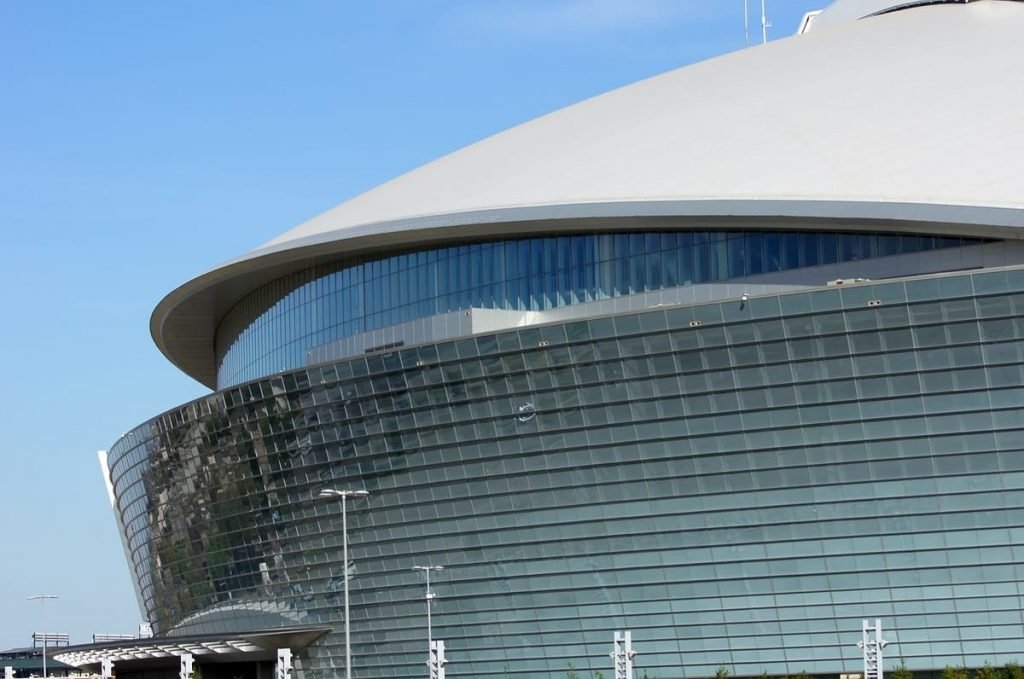 Stadium and Globe Life Park Tour
This  45-minute flight in a SKY helicopter includes an extensive tour of downtown Dallas. Not only will you be flying over the downtown area, but you will be flown over the AT&T Stadium and the heart of Dallas itself.
Enjoy views from above of famous Dallas landmarks and attractions like the Six Flags Over Texas theme park, Addison Galleria, and the overlapping roads of the High Five interchange.
SKY helicopters will provide you with exceptional views and lasting memories as you peer down over wonders like the Globe Life Park and more. This is an exciting Dallas helicopter tour over a vast urban landscape.  Perfect for anyone with an appreciation of culture and architectural achievement.
Dallas / Fort Worth Tour
SKY Helicopters also offers an extended, hour-long tour over downtown Dallas and downtown Fort Worth. You can spot the AT&T Stadium, as well as a number of extra novel attractions here.
This tour will fly you over gorgeous architectural feats such as Sundance Square. You will also be able to see the tranquil, intricate oasis known as the Water Gardens.
Marvel at the Texas Motor Speedway – a shrine among motocross fans – and enjoy a glimpse of the famous historic district that is the Fort Worth Stockyards.
This tour is perfect for anyone with time to spare and a keen interest in all things Dallas and Fort Worth.
Some Final Thoughts on Helicopter Tours in Dallas Fort Worth
A Dallas helicopter tour is a perfect addition to your dream vacation. With so many memorable monuments and things to see, don't hesitate in booking your ticket.
Since you've had a taste of what air tourism has to offer, you might want to explore a few more helicopter tours around the US. If you're looking for more tours, check out these helicopter tours over the Grand Canyon!
But for now, from the Margaret Hunt Hill Bridge to the nodding fields of tulips, Dallas is a city of spectacular surprises around every corner. This cultural hub is calling to be explored. Will you listen?
4 reviews for
Dallas Helicopter Tours | Unforgettable Epic & SKY Rides

Dallas Helicopter Tours | Unforgettable Epic & SKY Rides