Forbidden City Tickets 2023 (Entry, Prices & Times)
Last updated on June 5, 2023 8:04 am
Add to wishlist
Added to wishlist
Removed from wishlist
0
Add to compare
In the heart of Beijing, surrounded by its famous red brick walls, lies the Forbidden City, China's ancient imperial palace. One of the most frequented attractions in China, grabbing a ticket into the Forbidden City is getting a key to China's illustrious history.
Today, the Forbidden City's official site stands as a reminder of the ancient dynasties that dominated the Asian continent, from the South China Sea to the Great Wall. The place where the palace museum is now was once the center of all Chinese conquest.
With such rich history on offer and some of the most majestic and authentic Chinese architecture you'll ever see, you'll never be short on things to explore here.
Know before you book:
Bring proof of identity (Passport or other Identity Documents)
Go as early as possible to beat the queues
The Forbidden City is closed on Mondays (except on public holidays)
Highlights:
Visiting the Imperial Palace
Going through the well-known Tiananmen Square
Strolling the picturesque Northeast Turrets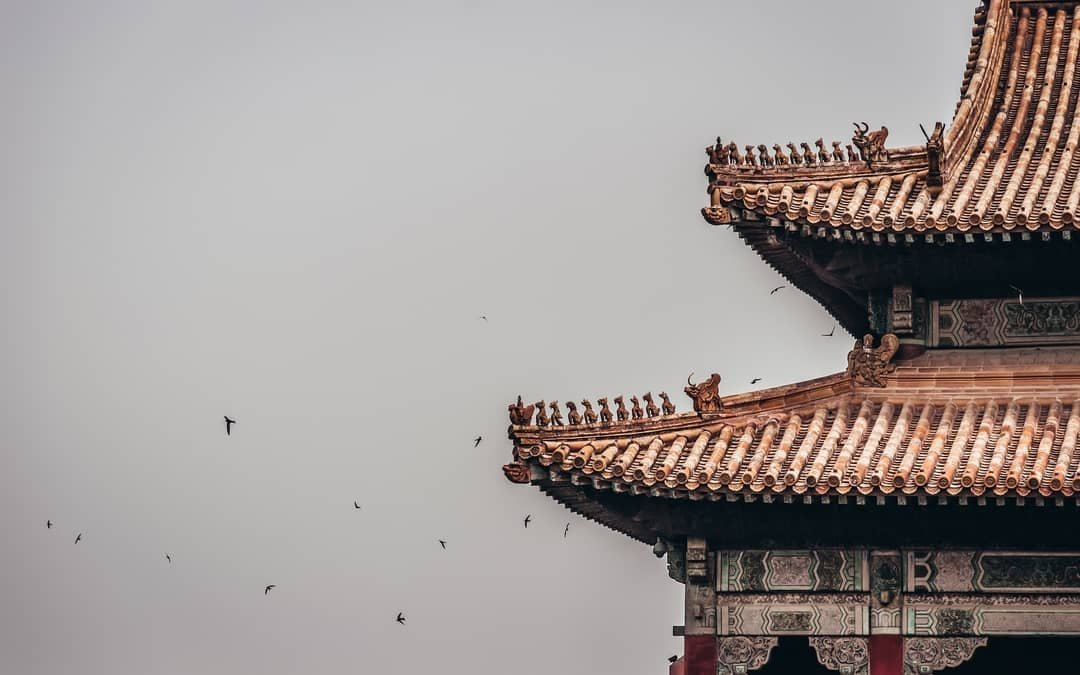 The Imperial Palace, Beijing, is not only the central hub of China's capital but also of China's legacy. Whether it be standing in the center of Tiananmen Square or walking inside the largest ancient palatial structure in the world, history abounds here.
Having watched over the capital since 1420, the Forbidden City and its Imperial Palace have seen it all. Its bear witness to the rise and fall of 24 emperors, 2 dynasties and the influx of 14 million visitors a year.
Spanning just under one square mile, with over 980 buildings filled with ancient relics, it's no surprise you can spend a full day here. Including its famous surrounding landmarks, you'd be well advised to spend as much time as possible walking these historic halls.
Lucky for you, there are many well-organized tours and professional guides to show you around and give you that authentic local experience you've been craving.
Prices 2021

The standard, non-guided Forbidden City, Beijing, tickets bought between November and March should cost around $6 each, compared to their $9 range price tag found between April and October.
Guided tour prices, on the other hand, start at around $30 and can make their way up to $60-$80.
Hours and Seasons
Similar to its pricing, the Forbidden City opening hours are dependant on the time of year. Where opening hours stay at 8:30 am, closing hours will change depending on whether it's high or low season:
Low season (November to March)
● Monday: Closed (unless a national holiday)
● Tuesday – Sunday: 8:30am – 4:30pm
High season (April to October)
● Monday: Closed (unless a national holiday)
● Tuesday – Sunday: 8:30am – 5pm
Best Time to Visit Forbidden City
You can usually expect your Forbidden City visit to coincide with the other tens of thousands of tourists visiting. Not all will be allowed in though, as the attraction permits only 80,000 people through its gates each day.
With this in mind, we wanted to highlight the best dates and times to visit the Forbidden City:
● Best Time of Year: High season in Beijing sits between the start of April and the end of October. Within this period it is best to avoid all holidays or weeks of celebration, such as the "Golden Week".
The low season goes from November to the end of March, where you'll see less than half the influx of visitors high season sees come into the city.
● Best Time of Week: The Forbidden City is undoubtedly quieter during the week compared to weekends. With this in mind, Wednesdays and Thursdays are undoubtedly your preferable choices.
● Best Time of Day: If possible, try to get there as early as possible. As the day wanes on, so to will the number of visitors and tourist groups increase. With the daily number of visitors limited to 80,000, it's best to be one of the first.
Forbidden City Ticket Options, & Packages
Now it's time to take a look into some of our best tour options and packages, specifically chosen to offer you the most authentic experiences of the Imperial Palace, Beijing, at a reasonable price.
You can choose between a half-day tour, which gets you to see the Forbidden City in quick time, leaving the rest of the day free for exploration. Or, you can do a full day tour, which gives you more time to visit the sites and take in the history of Beijing.
Forbidden City Half Day Tour
Learn the deep, rich history of the Ancient Chinese with this half-day tour of the Forbidden City. With it being the largest royal palace in the world, you can be assured there is a lot of ground to cover here.
With the help of your experienced guide, you'll gain a better understanding of the cultural impact and historical richness this sight has to offer. Undoubtedly more so than if you had to visit it alone. All guides are fluent in English and are highly professional and knowledgeable.
From the West Line to the East Line, with visits to the Meridian Gate, Imperial Museum and Royal Garden in between, you'll get to see every inch of the palace from head to toe. The tour starts at 8:30 am meaning you're guaranteed to experience a full morning of exploration.
What we liked: Perfect if you have plans for the later parts of the day.
---
INCLUDES:
Admission tickets to the Forbidden City
Professional English-speaking Guide
Visits to all sights inside the Palace
EXCLUDES:
Gratuities
Breakfast and/or Lunch
This tour is perfect for those looking to the Imperial Palace without taking up their whole day. With the help of your professional tour guide, you'll be able to see and learn about all the main sights within the Palace Grounds, as well as some lesser-known sights as well.
From the beautiful turrets to the elegant Museum, you can't go wrong with this half-day morning tour of the Forbidden City.
Check Price & Book
---
Full Day Forbidden City Group Tour
Explore the whole of Ancient Beijing in a day and see what it really means to gain some "Ancient Chinese wisdom". This full-day tour is great for those looking to spend a lot of time exploring what remains of China's dynasty-era, within the capital city today.
You'll get to walk the Great Wall, visit the famous tombs of the Ming, and spend the afternoon walking the Forbidden City, culminating into an 8-hour day.
What we liked: Great way to spend a full day learning about Ancient China.
---
INCLUDES:
Entrance fees to all sites on the itinerary
Hotel pick-up and drop off
Lunch at a local restaurant
Professional English-speaking tour guide
EXCLUDES:
Gratuities
Any site outside of the itinerary
Accommodation & personal expenses
This tour is well-suited to those looking to expand their knowledge of ancient Chinese history and lore, fill their day with a lot of things to do, and see as much as possible in a short space of time. If you're after a tour that will take your day and fill it with sites and information, this is the one.
Check Price & Book
---
In regards to the general Forbidden City entry, although it's both economic and rewarding, it does not hold a candle to the guided tour! With your professional English-speaking guide leading you, you'll see and learn so much more. Expect to be awe-inspired by the sights on offer Palace Museum, Beijing.
PROS
An enormous site, offering lots of sights.
Authentic and well-preserved artifacts.
The area is clean and well patrolled.
CONS
Extremely busy in High Season
Chance of not getting in with 80,000 cap.
Specification:
Forbidden City Tickets 2023 (Entry, Prices & Times)
| | |
| --- | --- |
| Accessible | Yes |
| Duration | 2-4 hours, Full-day |
| Includes | English-speaking tour guide, Entrance fee, Transport |
| Excludes | Entrance to external sites, Gratuities |
| Meals & Drinks | Meals not included (unless specified) |
| Pickup | Not included (unless specified) |
| Suitable For | Individuals, Couples, Families, Families with older children |
36 reviews for
Forbidden City Tickets 2023 (Entry, Prices & Times)
Forbidden City Tickets 2023 (Entry, Prices & Times)