Last updated on November 29, 2023 7:36 pm
Add to wishlist
Added to wishlist
Removed from wishlist
0
Add to compare
Orlando is a city that can be found in central Florida in the United States. It is nicknamed the "City of Theme Parks" because it hosts over a dozen of them. The city is most popularly known for Walt Disney World and its many parks.
Universal Studios is another famous theme park in Orlando. If you are still not convinced to visit the city, there are ecotourism experiences and plenty of outdoor activities to enjoy, too.
The best way to enjoy your trip to Orlando is to view it from above in a helicopter. What is the best helicopter ride in Orlando? Read this article to find out.
Note: All prices are per person.
Best Orlando Helicopter Tour Prices 2023
Experience Orlando's famous theme parks in an unusual way: from the window of a helicopter. Sit back and enjoy an eight- to 25-minute flight over highlights such as Universal Studios, Lake Toho, SeaWorld, and Disney World. Learn about the development of the area and its history through your...
Experience Orlando's top attractions with this convenient sightseeing pass. Enjoy flexible timing and choose the number of sites to visit within 30 days—two, three, or five—then purchase, instantly download, and present your pass for complimentary admission. Check out  everything from Old Town...
See magical Orlando from a helicopter! You can have a bird's eye view of the theme parks, the Orlando Eye, the Florida sunset or even catch some fireworks on your sightseeing chopper tour. The pilot's commentary will fill you in on all the details of the sights of the city, making this ride one...
Orlando Heli-Tours
Also known as 'International Heli-Tours', they are one of Orlando's premier helicopter tour operators. They offer 6 great packages for helicopter flights that cover different parts of the city. All Orlando Heli-Tours flights depart from the company's heliport in Orlando.
Here's a look at Orlando Heli-Tours' best packages.
1. Seaworld Adventure
This is great as an introduction to flying in a helicopter. You also get a wonderful experience flying over Sea World, Aquatica Waterpark and Discovery Cove. Don't worry about the weather outside – the helicopter has air conditioning.
Price – $35
Lasts – 5 minutes
Distance – 6 miles
2. Disney Springs & Typhoon Lagoon Combo
This flight is a great option for those travellers that want to catch the best of Disney's water parks. The trip's highlights include Planet Hollywood, Pleasure Island, Disney Springs and Typhoon Lagoon.
Price – $45
Lasts – 5-6 minutes
Distance – 10 miles
3. Disney Spectacular Tour
This tour is for those who truly love Disney. You will get to see all of the parks that they have to offer in the city of Orlando. Some of the parks include Typhoon Lagoon, Epcot, and Nickelodeon Resort.
Price – $65
Lasts – 7 to 9 minutes
Distance – 15 miles
4. Seaworld and Universal Combo
Are you struggling to decide between Disney parks and all the other great parks like Universal? This tour combines the best of both! You can see Seaworld, Discovery Cove, Aquatica Park, Wet 'n Wild and Universal Studios, all in the same flight. This includes Islands of Adventure and the Wizarding World of Harry Potter.
Price – $65
Lasts – 9 minutes
Distance – 15 miles
5. Disney and Seaworld Combo
Be prepared to see Orlando like never before. This trip combines the best of Seaworld and the best of Disney. You will be able to see Disney World Resort (including a few waterparks and resorts) as well as Seaworld from above (including Aquatica waterpark).
Price – $85
Lasts – 12 to 15 minutes
Distance – 20 miles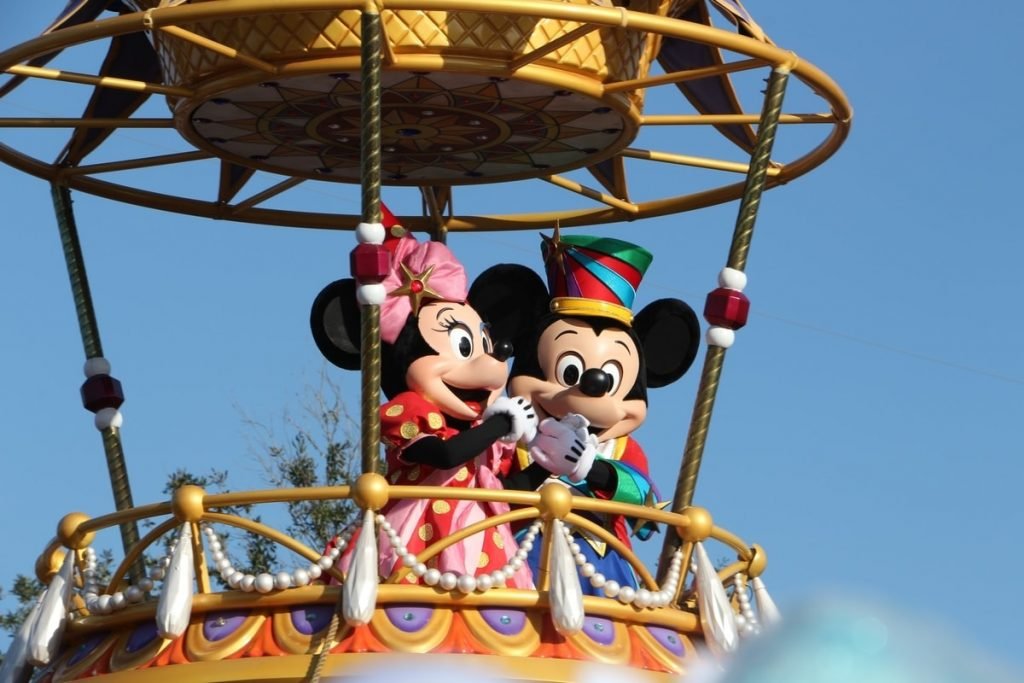 6. Grand Park Adventure Tour
If you love a big adventure then this tour is for you. You will be able to see practically every big park in Orlando on this ride. You can see Walt Disney World Resort, Universal Orlando, SeaWorld, Aquatica, and Discovery Cove just to name a few.
Price – $125
Lasts – 18 to 20 minutes
Distance – 35 miles
Air Force Fun
Are you looking for a fun helicopter ride? International Drive in Orlando has just the place for you, and it's aptly called Air Force Fun. They have 6 helicopter tours available at this location. Fun doesn't have a schedule, that's why they ONLY accept walk-ins!
All of the Orlando fights offered by Air Force Fun depart from their heliport in central Orlando, on 5525 International Drive.
So let's dive into the options.
Tour 1
This is a tour that is mainly focused on the Universal Studios parks. On this helicopter flight, you can see Universal Studios Park, Islands of Adventure and Volcano Bay.
Price – $35
Lasts – 4 to 5 minutes
Tour 2
Do you want a birds-eye view of SeaWorld and its parks? Choose this tour to see Aquatica Park, Discovery Cove, The Wheel at ICON Park, the Orlando StarFlyer and, of course, SeaWorld itself.
Price – $45
Lasts – 6 to 7 minutes
Tour 3
This tour combines the highlights of Universal and SeaWorld together. What will you be able to see on this tour? Universal Studios, Islands of Adventure, Volcano Bay, The Wheel at ICON Park, Orlando StarFlyer, Sea World, Aquatica, Discovery Cove and more!
Price – $60
Lasts – 8 to 9 minutes
Tour 4
If you are looking for a tour that has a little of everything, then look no further. You can see a bit of Disney with Disney Springs and a bit of SeaWorld with Discovery Cove, alongside many more parks.
Price – $85
Lasts – 11 to 12 minutes
Tour 5
This tour encapsulates a lot of Disney and SeaWorld. For starters, you can see the best of SeaWorld – including Discovery Cove. You'll also bear witness to most of Disney, including Animal Kingdom, Disney's ESPN Wide World of Sports and Blizzard Beach.
Price – $95
Lasts – 14 to 15 minutes
Tour 6
If you would like to cover as much ground in Orlando as possible, this is the tour for you. It combines Universal Studios parks, Disney parks and SeaWorld parks in an epic helicopter ride across the city.
Price – $140
Lasts – 20 to 25 minutes
What Are the Top Orlando Helicopter Tours?
It is obvious that Orlando is a great destination for your next vacation. Yet the city is big and the famous parks are scattered over such large areas of nature and suburbs that it can be hard to get a true view of the entire city.
How is it possible to cover the whole of Orlando during your stay? Choose one of the helicopter tours operated by Orlando Heli-Tours and Air Force Fun, and get a literal 'overview' of the city in style.
18 reviews for
Helicopter Rides Orlando