Last updated on June 1, 2023 7:48 pm
Add to wishlist
Added to wishlist
Removed from wishlist
0
Add to compare
Are you itching for the ultimate summer vacation out on the water, with nothing but uninterrupted fun in the sun? Then head out to the California coast to the sunny stretch of Newport Beach, the largest recreational harbor on the West Coast.
With numerous beaches and deliciously cool waters, this coastal city is the perfect destination for those who crave the ocean. And, with over 9000 boats docked along the harbor all year round, there is no better place to find your sea legs on one of the many boat rides in Newport Beach.
Sound like your kind of place? Keep reading to discover some of the best prices and offers for unforgettable Newport Beach cruises to really kick off your tour of the United States.
Highlights:
Whale and dolphin watching
Ferries to Balboa Island
Popular destination for swimming and surfing
Know before you book:
Some cruises are not suitable for pregnant women and young children
Dock fees are not always included in ticket prices
Public transportation on-land is limited
Newport Beach is located in Orange County, California and enjoys many of the benefits of its inland neighbors. As the area is sunny for most of the year, there are few better places to enjoy the delights of the water without worrying about shifting temperatures.
Not only are there numerous boat tours in Newport Beach to choose from during your stay, there are also smaller boats, or Duffy boats, available for rental too. These are electric boats that can seat up to twelve people, and you do not need to worry about having a license to take them out for a spin. Perfect for lazy afternoons out on the water.
Additionally, when you tire of sailing, the expansive stretch of beaches offer numerous opportunities for watersports. Surfing, bodyboarding and paddle boarding are especially popular among residents and visitors alike.
Surfers seeking out a real challenge should check out The Wedge, which sits just on the border of Los Angeles and Newport Beach. Here you'll find some of the most intense waves that are definitely not for the faint of heart.
If you're only looking for tranquility and a good tan out on the water, then this city is waiting for you. You'll certainly find peace unlike any other aboard one of Newport's cruises.
Prices for Newport Beach Boat Rides 2023
Due to the city's deeply nautical nature, and the plethora of boats docked in the harbor, there are many varied offers for a Newport Beach boat tour. Each offer comes with their own specified packages, and as such prices vary.
The cheapest tours go for around $32 USD per person, with the priciest ones reaching up to approximately $168 USD per person. Some operators offer private cruises, but these can cost as high as $500 USD per group of six.
Compare prices across the ticket providers below: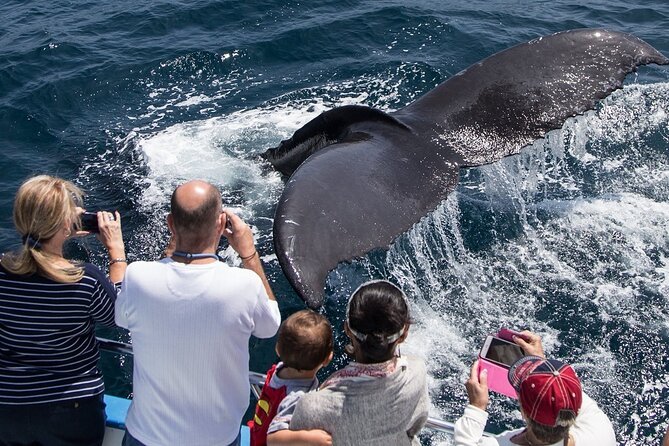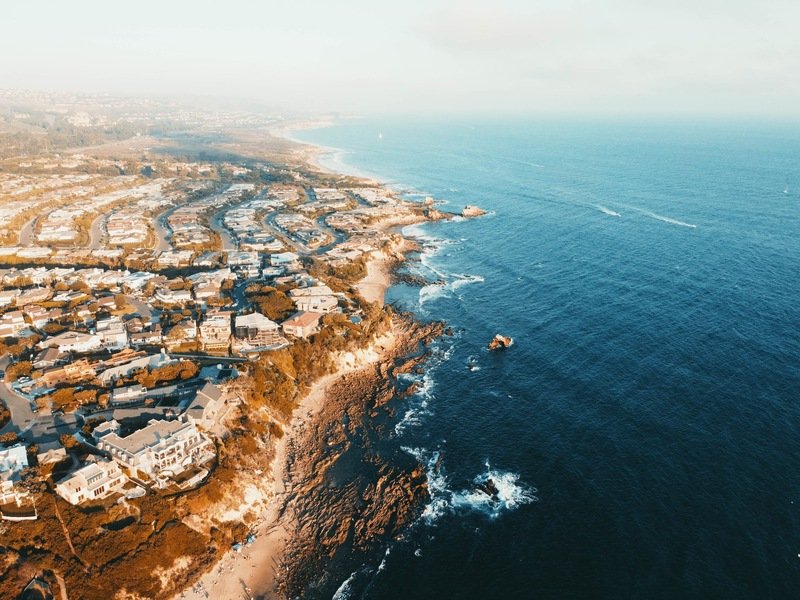 Times for Newport Beach Harbor Cruises
Due to the sheer number of cruises offered, operating times vary as well. Although most, if not all, cruises set sail in the daylight, a handful sail at sunset. For exact times, contact tour operators or websites directly.
Most tours sail for a minimum of two hours, although some can stretch for as long as eight hours. You can, however, take the Duffy boats out for as long as you like.
Best Time to Go on a Boat Tour in Newport Beach
Newport Beach is as sunny a city as they come, although there is still a moderate amount of rainfall in the region. The city's rainy season stretches from November through to April, but thankfully the winters are not uncomfortably cold.
Newport Beach temperatures are mild due to the breezes coming off the Pacific Ocean, so at least you won't find yourself sticky with sweat in summer. The conditions in June, September and October are the most enjoyable, especially for any water activities.
Other Kinds of Harbor Cruises in Newport Beach
There are many ways to enjoy the magic of the open water, and the West Coast is among the best places in the world to truly realize it. With so many whale watching tours, some would assume that better attractions lay in the boat tours of Los Angeles.
But not even LA's delights can compete with Newport Beach's extensive coastline, which is rife with many opportunities for all kinds of folk. Especially for those who are looking for some beachside romance to spice up their holiday.
Los Angeles Premier Brunch Cruise From Newport Beach Tickets
If you're looking for an easy-going morning cruising along the Pacific, then check out this Premier Brunch Cruise. Not only do you get to soak up the gorgeous morning sun from the comfort of the deck, you can also sit down to a world-class five-course brunch.
Gorge yourself on a buffet of fresh fruit, succulent meats, and the most delightful pastries as you sail under the open sky. As a bonus, you're also treated to a bottomless serving of sparkling wine.
Those traveling with kids needn't worry too much; the boat is equipped with facilities to accommodate strollers, and it comes with infant seating. Though you might want to pace yourself with the sparkling wine, babysitters are unfortunately not included in the package.
What we liked: The brunch buffet is packed with a variety of dishes suitable for even the pickiest of eaters.
---
INCLUDES:
Complimentary free-flowing sparkling wine
Five-course buffet
Two-hour cruise
EXCLUDES:
Beverage services (available for purchase)
Transportation to and from hotel
This tour lasts for two to two and a half hours, and departs at 11am. Parking is priced at $10 USD per car for on-site cash only parking, but this is limited to first–come, first–serve policy. There is metered parking available off-site.
Check Price & Book
---
Los Angeles: Weekend Dinner Cruise From Newport Beach Tickets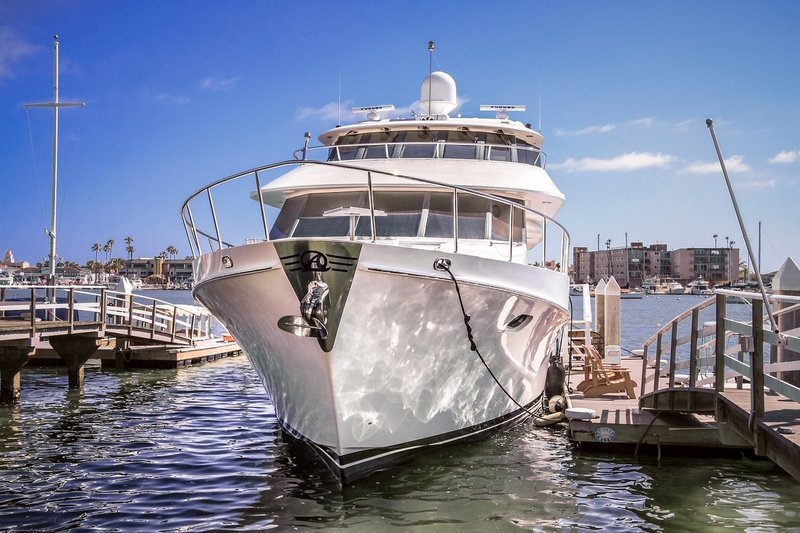 There are few things that are more romantic than a sunset boat ride, and even fewer still where that boat ride comes with dinner and a show. You and your lover can kick back at your own private table as you sail through the Newport Beach harbor and watch the sun dip on the horizon.
You and your party will be treated to a three–course plated dinner, from the best ingredients that the season has to offer. In the background, an onboard DJ ensures your complete relaxation with some musical entertainment as you take in the food and the sights.
Although the cruise is relatively short-lived, you will certainly find more than just your hunger satiated.
What we liked: You will be treated to views of numerous landmarks like the Balboa Peninsula, Fashion Island and Mariner's Mile.
---
INCLUDES:
Three-course meal
Musical entertainment
Private table
EXCLUDES:
Beverage service (available for purchase)
Transportation to and from hotels
The tour lasts for two and a half hours. There is a dress code, upscale casual or business casual, which applies to all passengers. Infants, however, get a free admission ticket if you remember to reserve it in your initial purchase.
Check Price & Book
---
Editor's Review
It is no surprise that Newport Beach is renowned for its beaches and spectacular oceanic views. You will scarcely find a better opportunity to enjoy all the thrills and chills that the sea has to offer. There is fun to be had for the whole family, romance in abundance for any couple, and enough activities for even the busiest of bodies to enjoy.
PROS
Short distance from Balboa Island
Hub for watersports
Many Cruise Options
CONS
Many cruises are not wheelchair accessible
Young children are not suitable for some cruises
Meals are not always included
Specification:
Newport Beach Boat Tours | Cruise Newport Beach Now!
| | |
| --- | --- |
| Accessibility | No |
| Duration | 2 to 8 hours |
| Inclusions | Guides |
| Exclusions | Binoculars |
| Pick-up | No |
| Suited for | Families and Couples |
9 reviews for
Newport Beach Boat Tours | Cruise Newport Beach Now!
Newport Beach Boat Tours | Cruise Newport Beach Now!