Sydney Attraction Passes | 7 Points of Interest and Sightseeing in Sydney, Australia 2023
Last updated on June 5, 2023 7:47 am
Add to wishlist
Added to wishlist
Removed from wishlist
0
Add to compare
Sydney, Australia is not short on beautiful and entertaining excursions. From flying over the Opera House and 'The Coathanger' in a helicopter to getting up close and personal with kangaroos and koalas. A Sydney day trip is a must when visiting Australia.
The Emerald City is also home to over 19,000 restaurants, 100 beaches, 40 museums,  plus multiple wildlife and sea life parks. Getting to all of these attractions is close to impossible, but choosing which of these sights to visit is even tougher. Luckily, there are Sydney passes that can help with this.
Keep reading to discover the endless Sydney attraction passes we have collected for you. There's something for everyone, from hard-core adventure seekers to those who just want to relax on the sunny beach or taste the unbelievable cuisine Sydney has to offer.
Highlights:
Get a look over Sydney from 4000m in the air
Hand feed kangaroos and koalas
The delicious food
Know before you book:
Although Sydney is on the warmer side, the evenings still get chilly
Extensive public transport system means you don't need to rent a car
Sydney, the capital city of the New South Wales state, is by far the most popular tourist destination in Australia. It is also one of the country's largest cities and lies on the golden Southern coast, giving it miles of shorelines waiting to be explored. Besides its beaches, Sydney also has loads of archaeological sites of native engravings that tell incredible stories of Australia's past.
Sydney is also famous for its stunning and very important harbor. Here you can see the gigantic harbor bridge with accompanying views of the Opera House and city skyline.
Sydney covers a vast amount of land. On the far west are the beautiful Blue Mountains, south is the warm Pacific Ocean. Sydney stretches to Lake Macquarie and Botany Bay, where the captain of James Cook first arrived on the Australian shore.
With its unique history and culture, Sydney is a bustling tourist destination waiting to be discovered.

Sydney Attractions Pass Prices 2021
The cost of the Sydney attractions passes starts at about $58 AUD ($45 USD) to $430 AUD ($330 USD) depending on which activities you opt for. Skydiving and Helicopter rides are luxury experiences that are totally worth the extra cost, while wine tastings and tours of Madame Tussauds offer greater value for money. Compare prices across the ticket providers below: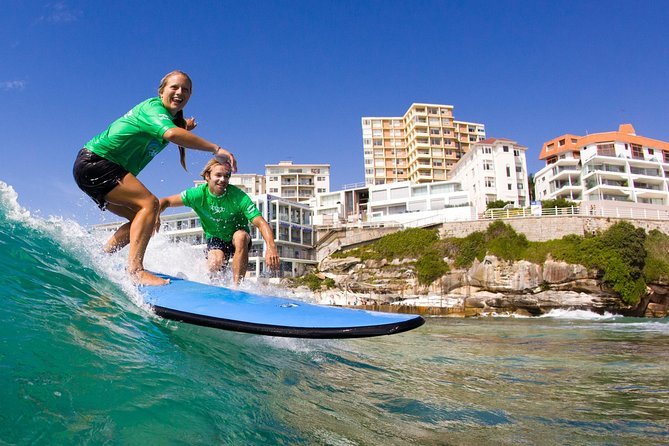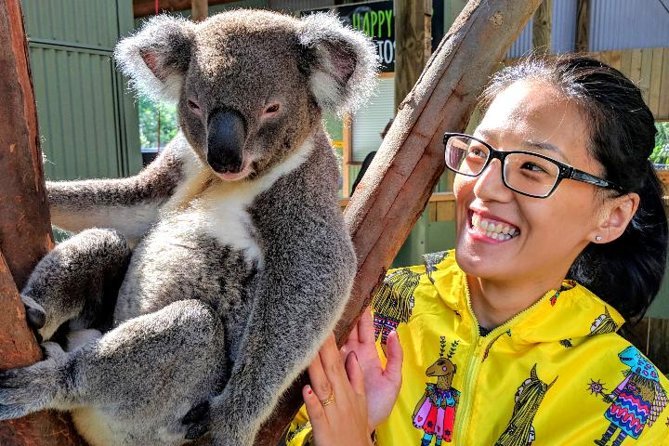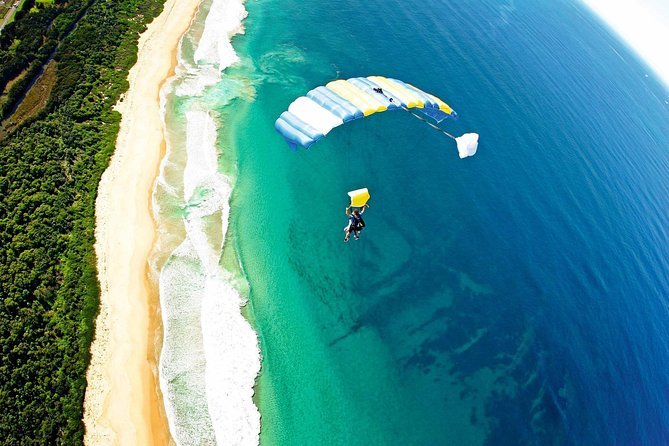 Things To Do in Sydney & Timing
Some of the activities, like the wildlife waterfall tour and wine tasting day, start as early as 6:45 am, but this day pass excursion lasts for 11 hours and is so worth the early rise. Other activities, like skydiving and helicopter rides, are bookable for any time of the day and only take 1-2 hours of the day.
Best Time to Go to Sydney
Sydney, Australia is blessed with lovely warm weather throughout most of the year. If you're a beach bum and love soaking up the sun next to the ocean, the best time to visit is in the summer (December-February). While the sun is scorching and will burn you without sunblock, it makes venturing to the beach a lot more enjoyable. In summer the temperatures can range between 20°C/68°F and 35°C/95°F.
If you're opting for more indoor activities, like visiting the Sydney Opera House or Sealife World, then winter (June-August) is a great time to visit. This is the off-season, which means you will run into fewer crowds. Luckily, winter temperatures aren't too cold, ranging between 3°C/37°F to 20°C/68°F.
Sydney Travel Pass – Getting Around
While visiting Sydney, you'll need some way of getting around, even if your excursion passes offer hotel pick-ups and drop-offs. Luckily, Sydney has an extensive transportation system and there's no need to rent a car. You can even choose between taking the bus, train, light rails and even ferries.
To get your Sydney Transport pass you can visit the Opal website and register before you arrive. You can also top-up on the website or download their app on your cell phone. If you're not a fan of technology, don't worry, you can get Sydney public transport passes at physical Opal retailers when you arrive.
Sydney Attraction Pass Types
Some Sydney excursions fill up your entire day, making the most of each second you have and are jammed packed. Other passes only take up half the day or last for a few hours, leaving you plenty of time to explore and venture into Sydney on your own. You could even put some of the shorter activities together to create your own itinerary.
Single Activity Passes in Sydney
These activities are great for couples or groups of friends who want to build their own game plan. You can fit these activities into your day or add them to one of your half-day tours.

Bondi Beach Surfing Lesson Pass
Get taught the art of surfing by a professional with this pass. They have lessons available for beginners, where they teach you the basics of how to stand up and catch your first way. However, they also offer more advanced, one-on-one lessons for those wanting to improve their surfing abilities.
What we liked: This is great to work into a day at the beach. After the lesson, you can relax on the beach and maybe tuck into the picnic you brought with you.
INCLUDES:
2-hour surf lesson
Surfboard
Wetsuit, rash vest and sunblock
EXCLUDES:
Towels
Extra food and beverages
If you love the ocean, you're going to love the warm waters and golden sand of the famous Bondi Beach. Now get a chance to witness it firsthand while learning to surf the Australian waves.
Check Price & Book

Helicopter Flight over Sydney Harbor
A helicopter ride should be on everyone's bucket list. And what better experience this bucket-list item than a helicopter ride over the beautiful harbor of Sydney. You get to spot some of the top attractions in Sydney like; Coogee Beach, Bondi Beach, Manly Cove and of course, the Sydney harbor bridge and the famous architectural wonder, The Opera House.
What we liked: Great romantic activity for couples and the staff was very friendly..
INCLUDES:
Shuttle service to and from your hotel in Sydney CBD
20-minute scenic flight over Sydney
Photo opportunity with pilot and helicopter
Informative commentary via headset
Refreshments
This pass isn't for the faint-hearted or those afraid of heights. However, it is perfect for couples looking to enjoy Sydney sites in a unique way. This package includes your flight tickets, refreshments, an iconic helicopter picture as well as pick-up from hotels in the Sydney city area.
Check Price & Book

Wollongong Tandem Skydiving Pass
Calling all adrenaline junkies! This is one of the top attractions in Sydney and is perfect for you. You will be flown up over 14,000ft (4km)  before jumping out of a moving plane with a professional instructor, to keep you safe. You'll experience a 60-second freefall at 193km/h (120mph) over the breathtaking Wollongong Beach. Maybe you'll even catch a glimpse of dolphins or migrating whales.
What we liked: Best views of Wollongong and very caring staff. .
INCLUDES:
Pick up from North Wollongong railway station
Training and professional assistance
Certificate of completion
This tour takes no more than 8 people to ensure personal care and ultimate assistance. After your jump, you'll receive a certificate to show off to all your friends.
Check Price & Book
Half-Day Sydney Tour Passes
Half-day passes are great for those looking to get things done, but also want some time to themselves to sit back and relax. With these half-day passes, you can spend the morning exploring multiple attractions in Australia, and still make it back for a late lunch.

Wine, Cheese & Chocolate Tasting Pass
Looking for the best foodie places to go to in Sydney? This attraction pass sets you up for an experience of local wine tasting in the Hunter Valley region, accompanied by exquisite cheeses, chocolate delicacies, and even some Chili Liquor. Talk about drool-worthy snacks.
What we liked: A Great way to treat your tastebuds and experience local Sydney food beverages and treats. .
INCLUDES:
Pick-up from various locations
3 local red and white wine tastings plus insiders knowledge
A chance to unwind over lunch
Test tube tasting of vodka, schnapps, gin and other liqueurs
Chocolate tasting
Cheese tasting
EXCLUDES:
Souvenirs
Extra food and drinks
If you like tasting and trying all sorts of foods, be sure to check out Brisbane's foodies activities too.
This tour is perfect for small groups of friends over 18 years and takes you on a culinary adventure with awesome music and relaxing vibes all around.
Check Price & Book
Full-Day Sydney Passes
These full-day passes are not only convenient and require little to no planning, but they are also great value for money. That means you'll get to see plenty of attractions at an affordable cost.
Wildlife Waterfalls & Wine Tasting Day Tour
This tour offers the best of both worlds. It includes a hike to a cascading waterfall and a chance to bond with Koalas in Symbio Wildlife Park. But it also offers a luxury wine tasting and seaside lunch. Included on the tour is an air-conditioned minibus to transport you safely and quickly all over Sydney.
These Sydney points of interest are not to be missed. The tour is for small groups of no more than 11 people and children must be over the age of 12. This is an ideal day pass if you want to avoid the tourist crowds.
What we liked: This tour is packed full of things to do, never bored for a minute.
INCLUDES:
Drive south along Botany Bay Beaches and through Royal National Park
Stop at Bald Hill Lookout
Visit Symbio Wildlife Park and cuddle with koalas, hand-feed kangaroos and wallabies
Drive over the Sea Cliff Bridge over the ocean
Lunch at a popular local cafe
An optional dip in the ocean at the Golden Beach
An easy hike in the Morton National Park to a towering waterfall
Visit a boutique winery for a local wine tasting
EXCLUDES:
Extra food and beverages
Pick-up and drop-offs
Check Price & Book
Blue Mountain Day Trip Pass
The Blue Mountains are a World Heritage listed sight and a must-see in Sydney, Australia. On this tour, you'll see the mountains as well as the three sisters in Katoomba. This lovely day tour includes a professional tour guide that takes you through some of the best Sydney tourist attractions. Ride on the railways of Scenic World, tuck into world-class food and see the famous kangaroos before hopping on a cruise boat to end off the day.
This tour is best suited to small groups of no more than 20, making it close and personal. While the tour includes transport to the local tourist attractions, there is a designated pick-up spot on top of limited hotel pick-up. Be sure to bring a jacket with you, as the wind on the cruise can get chilly in the afternoon. Do also keep in mind that this tour is not wheelchair accessible.
What we liked: Amazing tour guides plus getting to see the blue mountains and not having to drive yourself.
INCLUDES:
Scenic world – Scenic railway, Walkway, Skywalk and cableway
Rainforest boardwalk tour
Lunch by a professional chef at Leura
FeatherDale Wildlife park
Cruise on Parramatta River
Guided walk to lookouts
EXCLUDES:
Extra food and beverages
Pick-up and drop-offs
Check Price & Book
The Ultimate Sydney Attractions Pass
This really is the best of the best. Not only does this pass get you entry to some of the best Sydney, Australia points of interest, but you can even skip the queues. You can build your bundle and choose to visit some or all of the attractions. This package is perfect for friends or families looking to make the most of their time here.
What we liked: This is great if you want to plan your day yourself or want a more flexible option.
INCLUDES:
Line-skipping tickets
Contactless entry
Entry to Sea Life World to see indigenous ocean creatures
Entry to Wildlife World to hand feed kangaroos and koalas
Entry to Madame Tussauds to 'meet' the greats
EXCLUDES:
Food and beverages
Pick-up and drop-offs
Tour guide
Check Price & Book
Final Comments on the Best Sydney Passes
Now that you've had a look at all the best points of interest in Sydney, Australia, you should have a better idea of how to spend your time here. Whether it's surfing the barrels at Bondi beach or snapping a selfie with wallabies, it'll be a memorable time you won't forget.
So grab your sunblock and cozzi (that's Australian for swimsuit) and prepare to be in awe of all that Sydney has to offer.
18 reviews for
Sydney Attraction Passes | 7 Points of Interest and Sightseeing in Sydney, Australia 2023
Sydney Attraction Passes | 7 Points of Interest and Sightseeing in Sydney, Australia 2023