Of all the beautiful islands in Greece, Crete was one of my favourite places to visit. From the magical pink beaches, secret snorkelling spots and sites of immense historical significance to the charming town if Chania where we based ourselves for much of our trip. While I have previously written about my pick of top things to see in Crete, here's my advice on things to do in Chania, as well as where to eat and drink while staying in this lovely seaside town.
Unique Things To Do in Chania
One of Greece's most beautiful cities, Chania is a wonderful destination that's absolutely stacked with places to see and things to do. It's an old city, as well, continually inhabited for centuries, and that's not to mention the remains of the Minoan civilization from the Bronze Age. With a long and colourful history, Chania had been under direct influence from Venice and the Ottoman Empire all those centuries ago, and served as the island's capital until 1971, when it was moved to Heraklion.
There's a plethora of amazing things to do in Chania, each one more memorable than the last. It's a city that's best experienced at a steady pace, not too fast and not too slow, as it really is a city that deserves at least one visit. Give it a few days, I did, and it allowed me to see everything it has to offer! It also has some really unique accommodation options.
See The Old Harbour
Chania's historic importance can't be disputed, and the Old Harbour is proof of that. A structure that's stood on its spot for many centuries, it was the Venetians that gave it its current form in the 14th century. It's one of the city's main tourist attractions in Chania, with plenty of guides offering boat trips, and cafes and seafood stalls found on the nearby promenade.
The nearby mosques, arsenals, the marina, and all the historic parts of the harbour add an extra charming element, and a special accent is the lighthouse built atop the breakwater that protects the coast. My friend Ian and I loved walking around the Old Harbour at sunset or stopping at the cafes along the way for a morning cafe.
Visit the Maritime Museum of Crete
Crete is an important island in Greece and has played host to old civilizations giving it a special relationship with the sea that's lasted for several millennia. Everything related to ships, from old Minoan Bronze Age times, to Venetians, Ottomans, and even Germans from World War II is on display in this prominent building. The collections and displays are spread across two floors, and inside you can see video presentations, models of ships, paintings, and even old nautical equipment, all readily available to see and learn more about.
The museum's biggest highlight is a faithful reconstruction of an old Minoan ship from the 15th century BCE. We spent about an hour in here wandering around and checking out all the old memorabilia.
Check out the Archaeological Museum
One of Crete's biggest draws – and by extension Chania – is its history. There has been a settlement on Chania's spot for over 5000 years, ever since Kydonia from 2200 BCE, and this entire region has some of the best archaeological finds on Crete. The Archaeological Museum is the culmination of those findings, where you can see numerous artifacts from the Neolithic Era to later periods of Roman rule.
From Minoan ceramics, to old burial urns, and even Roman mosaics, the Archaeological Museum is an exciting thing to see for those that are drawn to Chania's old history.
Enjoy the Botanic Park and Gardens
With Crete's amazing climate it is home to a very large number of plants and fruits, like avocados and bananas. On the foot of the White Mountains, there's a park that is actively and tenderly taken care of. This Botanic Park is a winding path of about two kilometers, and all around it is a garden filled with numerous exotic flowers, plants, and fruits, that normally grow all around the world.
With plenty of shaded spots filled with benches and surrounded by the most amazing fragrances, It's a must visit for any person that wants to experience one of Chania's more exotic sides.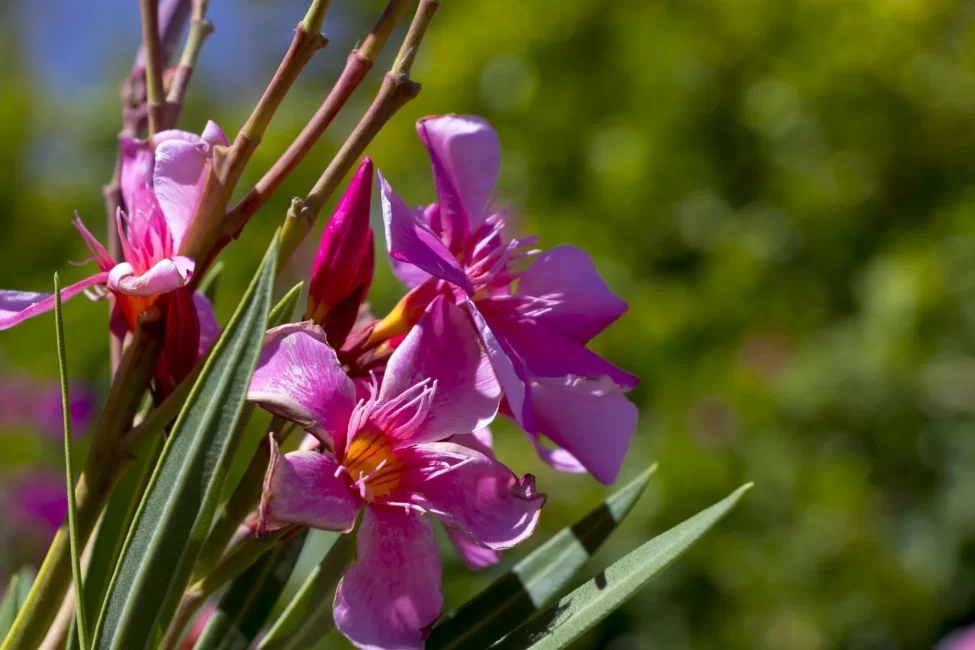 Visit the monasteries in the Akrotiri Peninsula
The region around Chania is an absolute visual splendor. Everything around is completely picture-perfect, and one of the locations where that's evident the most is Akrotiri Peninsula. And it's not only about natural beauty, but also about the parts that are touched by man. The three old monasteries in the region have a certain irresistible charm that put a special accent to any trip to Akrotiri.
Agia Triada, one of the three monasteries, and one that's founded in the 17th century, is surrounded by olive groves and orange orchards, who are tended by monks that will sell olive oil to visitors from time to time. Another highlight of the region is the fortress called Gouverneto, which is quite near the monastery, and if the monastery is closed that day, this old 16th century fortress can be a great replacement for a visit.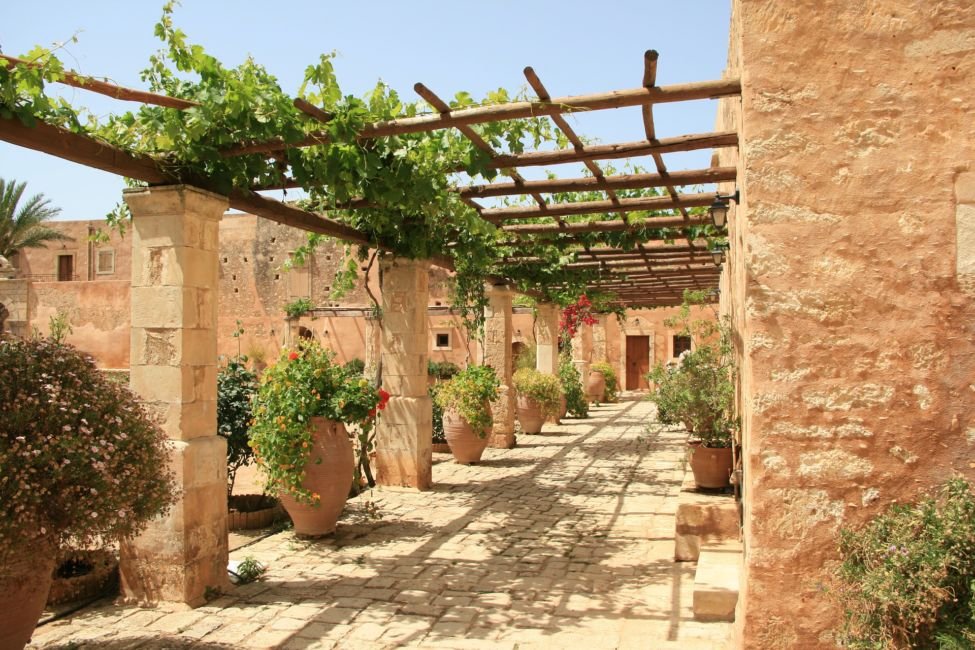 Swim on Crete's best beaches
The entirety of Crete is filled with some amazing beaches, but few of them can compare to Balos, a slightly difficult to reach beach, but one that's totally worth a visit. Even though you can book a boat trip from Kissamos – which is west from Chania – it might be best to organize an independent trip, preferably with a jeep.
The terrain is rough at times, as there are moment when you have to drive slowly and carefully, but once you reach Balos you'll be rewarded with a pristine white sand beach, and a lagoon filled with emerald green colors. It's a popular destination, but is absolutely serene in the afternoon hours, and is also famous for the honeymoon of Prince Charles and Princess Diana, because it's here they spend quite a lot of time at.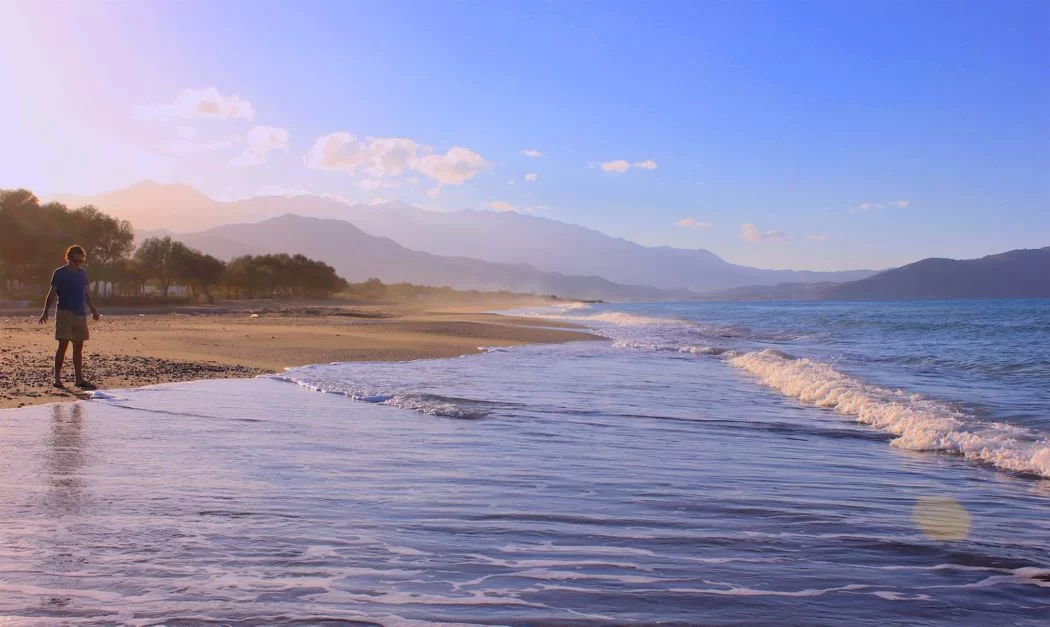 Relax on Elafonissi Island
Crete's southwestern shore is quite rough and rugged, and because it's not as populated as the rest, there's a certain natural splendor that can only be found there. Right off the coast of the southwestern shore, and about a two hour ride from Chania, you can find Elafonissi, which is one of those calm and relaxing destinations, because it's a beach and resort area that seems absolutely out of this world. Charming and relaxing, it's perfect for families with kids, but like with Balos, the afternoon hours and idyllic and serene.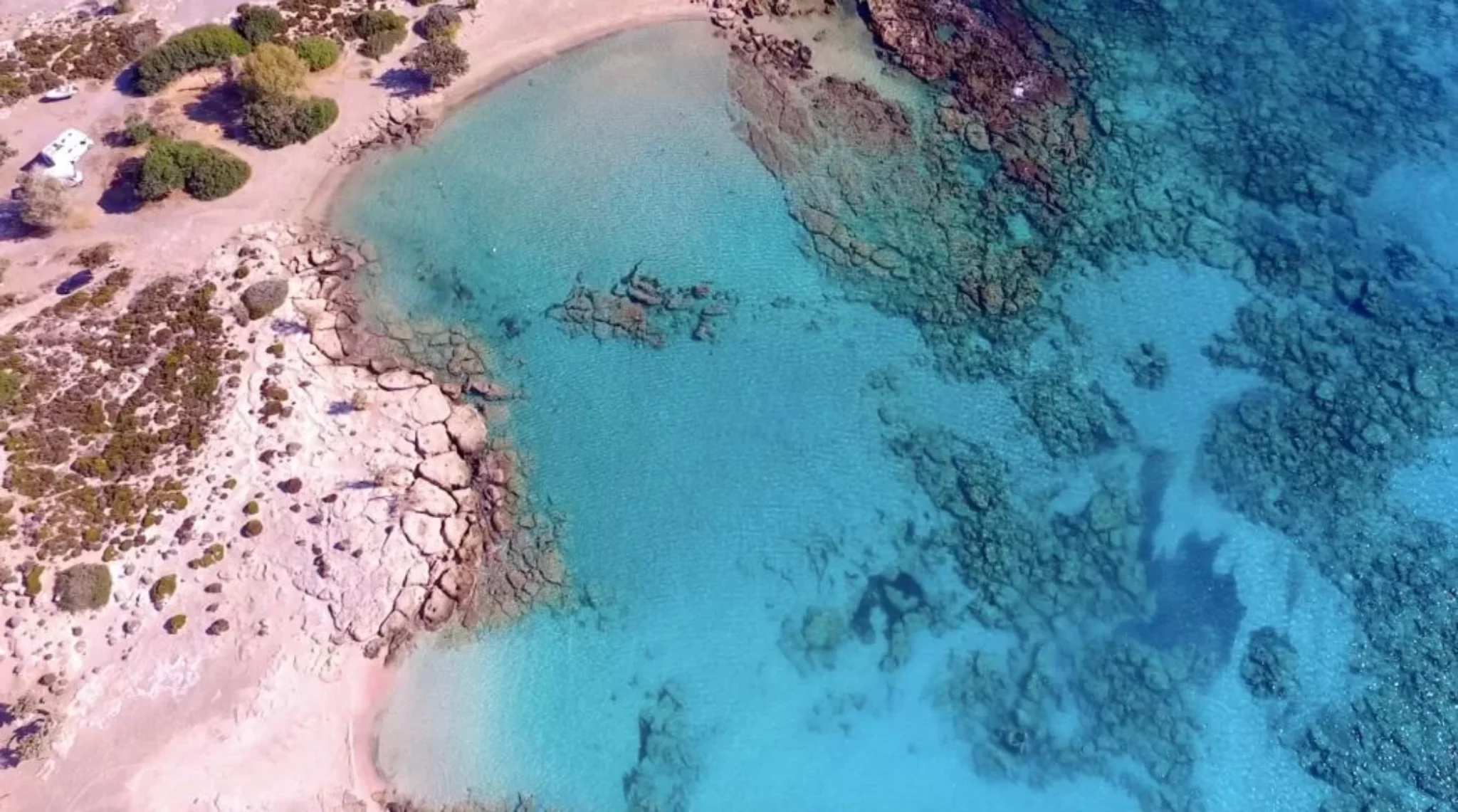 Simply Walk Around the town
There's no other experience like walking around and taking in the sights. The old winding alleys of Old Town are such a peculiar picture, something so charming they might as well be from a storybook. Tiny quaint cafes and restaurants dotted around the miniature plazas on the streets, Chania is best experiences on foot — so walking around almost aimlessly is ideal.
Chania is a perfect blend of old and new. A destination worth a few visits at the very least, it's an absolutely charming city that will have you wanting to come back as soon as possible.