Best Time to Visit Dubai – The Best Seasons & Events
One of the most famous tourist destinations for the past four years, Dubai is a luxury, ultramodern destination. Dubai's rise to fame has been met by tons of tourists and they have fully embraced it. Their futuristic modern architecture has become one of their many staples. The cityscape is a tourist attraction, drawing in all those who need that Instagram selfie in front of one of these flawless buildings.
The city has something for everyone, whether you visit to experience Dubai at night, or have fun with the family at the Atlantis water park. Dubai is also well-known for having a mixture of class and wealth but loves its culture and traditions.
Here we will discuss when is the best time to go to Dubai.
Best Time of the year to visit Dubai
When exactly is the best time of the year to go to Dubai? Since this is a very warm city, it might be a good call to spend winter there.
Here we will discuss the Dubai seasons and see which is the better option.
Summer
June – August
A lot of people consider summer to be Dubai's best time to visit, but these months are typically very hot with high levels of humidity. In the summer, Dubai becomes a ghost town, with the weather making it close to impossible to host any outdoor activities.
Summer is essentially off-peak season, with hotel prices and flight rates significantly lower than peak season. If you don't mind fewer activities and the beaming sun, then this is the perfect time of the year to visit the beautiful city.
Spring
March – May
Spring months are still warm with high levels of humidity, but just a little lower temperature than summer. March still brings some rain as the season transitions from winter into spring.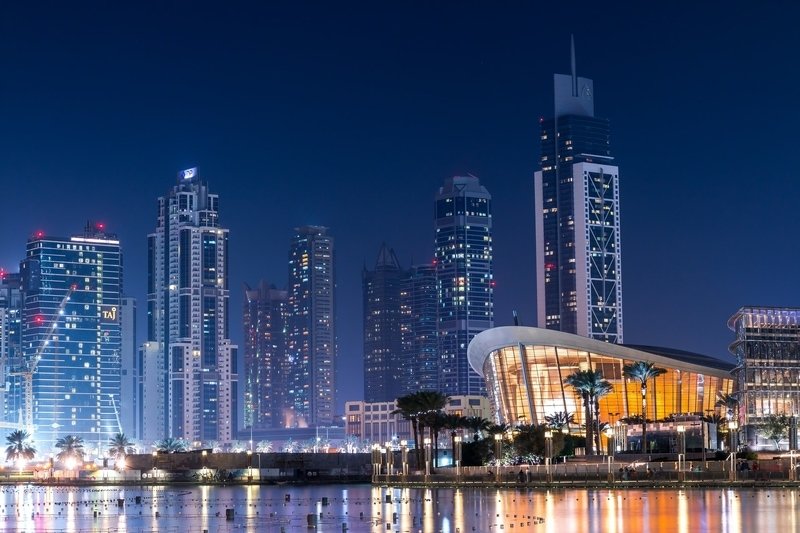 Autumn
September – November
Autumn starts off hot in September while cooling down in October and November. This is also the perfect time to hit the beach since it's too hot and humid during the warmer months. The locals and tourists love to take to the beach in these colder months.
This is the outdoor season in Dubai, so autumn is viewed as a peak season, but it only starts in late October or the start of November. Dubai gets flooded in November, so consider whether you would like to spend your time there when everything is filled with big crowds of people.
Winter
December – February
Not a typical winter since Dubai is so hot year-round, so this might be a good time to take to the beach. Winter is the peak season in Dubai. You are welcomed by warm but not unbearable warm weather. Tons of outdoor events and activities take place during winter.
Winter is the perfect season to experience Dubai. The season allows you to explore the city without having to carry endless amounts of water with you. Since it's peak season, you will find yourself with thousands of other travelers. Prices for flights and accommodation will also be significantly higher than usual.
Best Time to go to Dubai for Activities and Festivals
The perfect weather is not the only thing you should consider 'when is the best time to travel to Dubai?' Activities and events can also affect your decision to experience Dubai's culture and its beauty.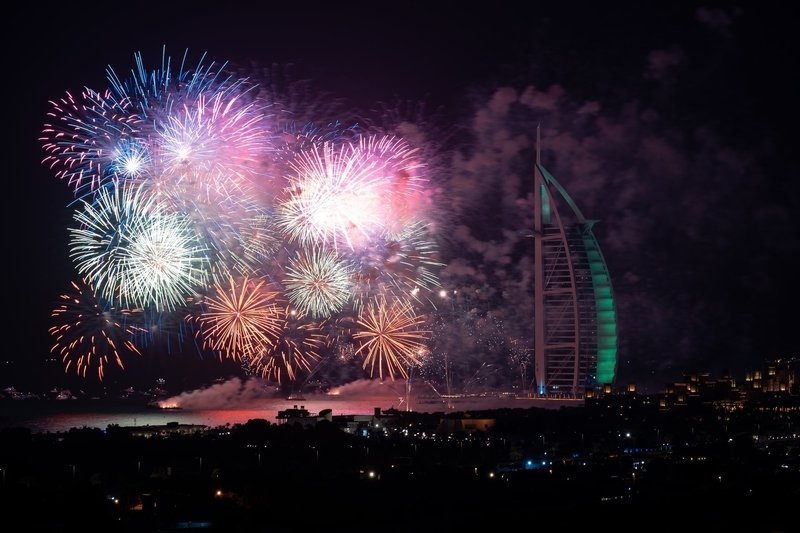 Dubai Shopping Festival
December – January
This annual event is a shopper's paradise with unbelievable discounts that run over the festive period. The Dubai shopping festival is one of its most anticipated annual festivals which see thousands traveling to Dubai to get their hand on the best brands at discounted prices.
The shopping festival is also well placed since there are concerts, kids' entertainment, and fireworks taking place during its period.
Dubai Food Festival
March – April
Everyone loves a food festival and this annual event should be visited by all foodies. Here you can enjoy some of the best restaurant cuisines at discounted rates. A wonderful atmosphere and music in the background just add more to your experience.
Chefs can also attend workshops and cooking shows to add more skills to their arsenal while enjoying the cooking from big names like Greg Malouf and Virgilio Martinez.
Dubai World Cup
March
One of Dubai's biggest annual sports events, held in 1996 for the first time, the Dubai World Cup. This annual horse racing event is one of the most prestigious horse races on the planet.
Rated as the largest social event in Dubai, like almost every horse races event, it's a chance to get your fanciest hat out and show it off, the more extravagant the better.
National Day Celebration
2 December
UAE's National Day is highly anticipated and loved by all locals. They celebrate the UAE's independence and the entire city is lit up with decorations, all featuring the country flag's color. Events take place throughout the day while everyone celebrates with parades, fireworks, and much more.
Before deciding on the best time to travel to Dubai, you should consider these events and not just the season. With so much more that takes place throughout the year, it's a decision that shouldn't be taken lightly, especially since so many events overlap one another.
So when is the best time to visit Dubai?
There are benefits to visiting Dubai almost every month. A few things that should be considered are:
Would you like to go in the off-season with fewer people but fewer events
Or do you want to visit the country at its peak when there are more events & activities in and around the city, but it's highly populated?
Dubai is a city that needs to be experienced by any and every traveler. Yes it is a warm city and the coastline nights can be cold, but one thing is for sure, Dubai is definitely a city worth the visit.