Gauteng is known for being the city that doesn't sleep in South Africa. The constant hustle and bustle can be a joy for some, but sometimes you want to escape the city, and do something that won't only get your heart racing, but get you away from the high-paced city life. Joburg is the business hub of South Africa, and so most major airlines fly into Johannesburg. Why not make the most of your time here by filling your stay with some of the following exciting activities and unique things to do in Gauteng!
Prices 2019
The cost of these different exciting tours around Gauteng varies depending on the activity and tour that you decide to participate in. Prices start at about USD $40 for a bike tour of Soweto!
Compare prices across the ticket providers below:
Times
The tour times vary from 1 to 8 hours depending on which tour you choose to fill you up with excitement and adrenaline! Luckily, this means that you can participate in the one that best suits your needs and your schedule during your stay in Gauteng.
Options for exciting things to do in Johannesburg, Gauteng
Gauteng may be the city that never sleeps, but it also has a range of exciting things to do to fill up all that time! From helicopter rides to hot-air balloon trips to adrenaline-pumping Gold Reef city outings. Find the best tour options for whatever you are looking for to make the most of your time in Johannesburg.
Pilanesberg, Sun City, and Valley of the Waves Waterpark
On this full-day tour, you are able to enjoy a ride to Pilanesberg National Park to embark on the day's search for the Big 5 or some incredible flora and fauna in the area. Gaze in awe and wonder at the stunning landscape and variety of wildlife. Followed by relaxing in the sunshine and discovering Sun City and its famous Valley of Waves, upon other exciting activity opportunities.
What we liked: Great for if you want a full day of adventure out of the city
---
INCLUDES:
Entry fees to Pilanesberg National Park, Sun City and the Valley of Waves Waterpark
Pick-up from Johannesburg and surrounding areas
Bottled water
EXCLUDES:
Gratuities (optional)
Meals
Joburg and Gold Reef City half-day tour or full-day tour
Experience the best of Joburg City and Soweto combined with Gold Reef City Theme Park & Museum. Find your orientation of this city which hosts high skyscrapers. Experience the daily buzz of the city. Get some adrenaline pumping as you explore the Gold Reef City rides and enjoy the theme park. Those looking for more adventure can also choose to participate in the Gold Reef City helicopter rides.
What we liked: Great for if you want history combined with amusement.
---
INCLUDES:
Gold Reef city tickets
Pick-up from Johannesburg and surrounding areas
Bottled water
EXCLUDES:
Gratuities (optional)
Meals
Helicopter Rides Gold Reef City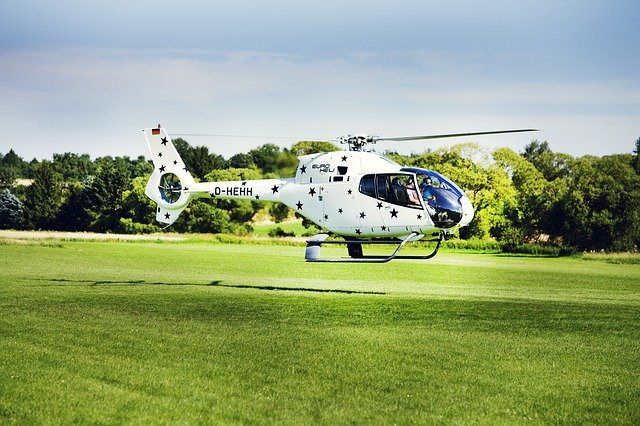 You are able to take different helicopter rides out of Gold Reef City. Experience the 'city' from a new perspective as you soar over the amusement park and get to experience the adrenaline of flying high in the sky.
Check Price & Book
Magaliesburg Balloon Safari
Take in aerial views of the Magaliesberg mountain range and the Cradle of Humankind. Soar into the air on this hot air balloon safari. Experience the most scenic perspective on this striking landscape from the comfort of a hot-air balloon. Spend the hour-long flight sipping champagne and enjoying the high altitude breeze, snapping some incredible photos and listening to commentary from your guide before landing for a delectable breakfast.
If you are looking for a trip that is not only extremely memorable, romantic and exciting, this hot air balloon safari over Magaliesburg, in the Cradle of Humankind, will add a whole new dimension to your trip.
What we liked: Great for if you are looking for romantic things to do in Gauteng
---
INCLUDES:
Tea, coffee, hot chocolate, and muffins on arrival
Scenic flight of about an hour with sparkling wine and orange juice served either in flight or on landing
Champagne breakfast served at the clubhouse pavilion and restaurant
Certificate for bravery
EXCLUDES:
Gratuities (optional)
Hotel pickup and drop-off (available upon request)
One of the more romantic things to do in Gauteng, take your loved one with as you float across the sky in one of the most beautiful and majestic areas in Johannesburg. You can watch the sunset, spot some wild game, and take in the vast landscapes. There are also tours for helicopter rides Magaliesburg.
Check Price & Book
Soweto bicycle tour with optional bungee
Spend a half-day cycling through the streets of Soweto on this popular bike tour. Get involved in the local customs, traditions, culture, and wonderful people. Discover the area's fascinating history and visit the childhood home of Nelson Mandela. Gain insights into the nation's Apartheid past as you wander the lanes of Vilakazi street. This tour includes the option to bungee jump in Soweto from the Orlando towers, or you can opt to take in the amazing views from 100 meters above the ground.
What we liked: Great for if you want a full day of adventure out of the city
---
INCLUDES:
Use of helmet
Use of bicycle
Local guide
EXCLUDES:
Gratuities (optional)
Hotel pick-up and dop-off
Bungee jump
Bungee Jumping Orlando Towers
The Orlando Towers in Johannesburg are regarded as a landmark in the city, and how do you celebrate a landmark? By bungee jumping off of it of course. The 100m bungee has you jumping off the suspension bridge between the two towers.
The operation is run by incredibly knowledgeable experts who have safety in mind. They will ensure everything goes absolutely smoothly. You can also do the highest SCAD freefall in the world, in the Western Tower. Orlando towers bungee jumping prices are around R480 per person (Approx. USD $32)
Check Price & Book
---
Fly over Johannesburg and see Ellis Park Stadium, Carlton Centre, the Johannesburg CBD, Mandela Bridge, and Point city from a whole new perspective! Fly over the FNB Stadium which hosted the final of the Soccer World Cup in 2010. Fly over Houses of the two Nobel Prize Winners – Nelson Mandela and Bishop Tutu – who resided in the same Street of Soweto's township. Fly over the biggest Hospital in the Southern Hemisphere and witness the Gold Mine dumps of Johannesburg from a bird's eye view.
What we liked: Great for seeing Johannesburg from above.
---
INCLUDES:
Landing and facility fees
Bottled water
Local pilot/guide
EXCLUDES:
Gratuities (optional)
Hotel pick-up and dop-off
Meals
This product may not be available due to COVID-19. But stay tuned.
Check Price & Book
---
Johannesburg may seem like a city full of energy and the thrill of business and a high-paced life, but with a little bit of research, you can find some incredibly exciting adventures, that take you out of the city and get your blood rushing. If you haven't found what you're looking for, check out our post on Skydiving in Johannesburg.
Who said there is nothing to do in JHB!?
These exciting tours offer new ways of experiencing Jozi from above and below, and some great adrenaline pumping opportunities!
Excitement (Terror if you have vertigo)
9.5
PROS
See Gauteng from above
For a few hours, remove yourself from the hustle and bustle
Adrenaline junkies, this is right up your alley
CONS
If you have vertigo, this won't be for you
Some activities are pricey
Add your review
|
Read reviews and comments
Last updated on August 27th, 2021 at 10:16 am