Gauteng is known for being the city that doesn't sleep in South Africa. The constant hustle and bustle can be a joy for some, but sometimes you want to escape the city, and do something that won't only get your heart racing, but get you away from the high-paced city life. As this is the hub most flights are to Joburg.
Johannesburg Helicopter Ride, Gold Reef City
You are able to take different helicopter rides out of Gold Reef City. You can experience different parts of the city, as well as Gold Reef City. this is a fun, unique, and exciting adventure to take with friends and family.
There are 4 different tours you can take including a short tour around Gold Reef City itself. Another tour takes you to the CBD and back again. You can travel to Soweto and the surrounds and back again.
The longest tour will take you around the Johannesburg CBD, as well as a tour around Soweto. The tour groups are limited to 4 people, ensuring a personalized tour every time.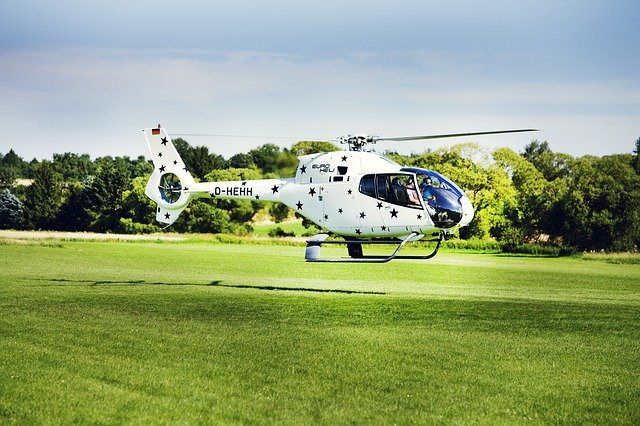 Paragliding Trip from Johannesburg
If you are a bit too nervous to skydive, but still want to experience the feeling of flying, paragliding is for you. Enjoy a tandem paragliding tour that takes off from Hartbeespoort and allows you to go multiple times.
There is no need to jump off the side of a cliff for this trip, you will be lifted up from the airfield. The paragliders use air to gain lift while being pulled, therefore giving you the lift you need to take off.
The incredibly professional and knowledgeable crew will ensure you are safe and get the most out of your trip. The tour groups are very small and ensure a personalised experience. The all-inclusive trip also provides pick up and drop off to and from Hartbeespoort.
Magaliesburg Balloon Safari
If you are looking for a trip that is not only extremely memorable, romantic and exciting, this hot air balloon safari over Magaliesburg, in the Cradle of Humankind, will add a whole new dimension to your trip.
Take a romantic trip with you and your loved one, as you float across the sky in one of the most beautiful and majestic areas in Johannesburg. You can watch the sunset, spot some wild game, and take in the vast landscapes.
Skydiving Johannesburg
If you are an adrenaline junkie or looking to conquer a fear, there is no better way to do it than by skydiving. There are very few things on this earth more exhilarating than free falling from high above the ground.
Accompanied by highly skilled and knowledgeable skydivers, your safety is the first priority, with the experience being the second. They will ensure you get everything out of your dive, and we almost guarantee it won't be the last time you jump.
Gyrocopter Flights Johannesburg
If you are looking for a unique flying opportunity, a gyrocopter flight is for you. The "James Bond" style two-seater makes you feel like you are flying with the birds, with barely anything in between you and the air.
On your tandem flight, you will be accompanied by an experienced pilot who, depending on your adventure level, can either take you for a calm and relaxing flight or demonstrate what this incredible machine can do.
Bungee Jumping Orlando Towers
The Orlando Towers in Johannesburg are regarded as a landmark in the city, and how do you celebrate a landmark? By bungee jumping off of it of course. The 100m bungee has you jumping off the suspension bridge between the two towers.
The operation is run by incredibly knowledgeable experts who have safety in mind. They will ensure everything goes absolutely smoothly. You can also do the highest SCAD freefall in the world, in the Western Tower.
Johannesburg may seem like a city full of energy and the thrill of business and a high-paced life, but with a little bit of research, you can find some incredibly exciting adventures, that take you out of the city and get your blood rushing.
Who said there is nothing to do in JHB!?
Excitement (Terror if you have vertigo)
9.5
PROS
See Gauteng from above
For a few hours, remove yourself from the hustle and bustle
Adrenaline junkies, this is right up your alley
CONS
If you have vertigo, this won't be for you
Some activities are pricey
Add your review
|
Read reviews and comments