Fun Facts about Dubai | 9 Interesting Things You Should Know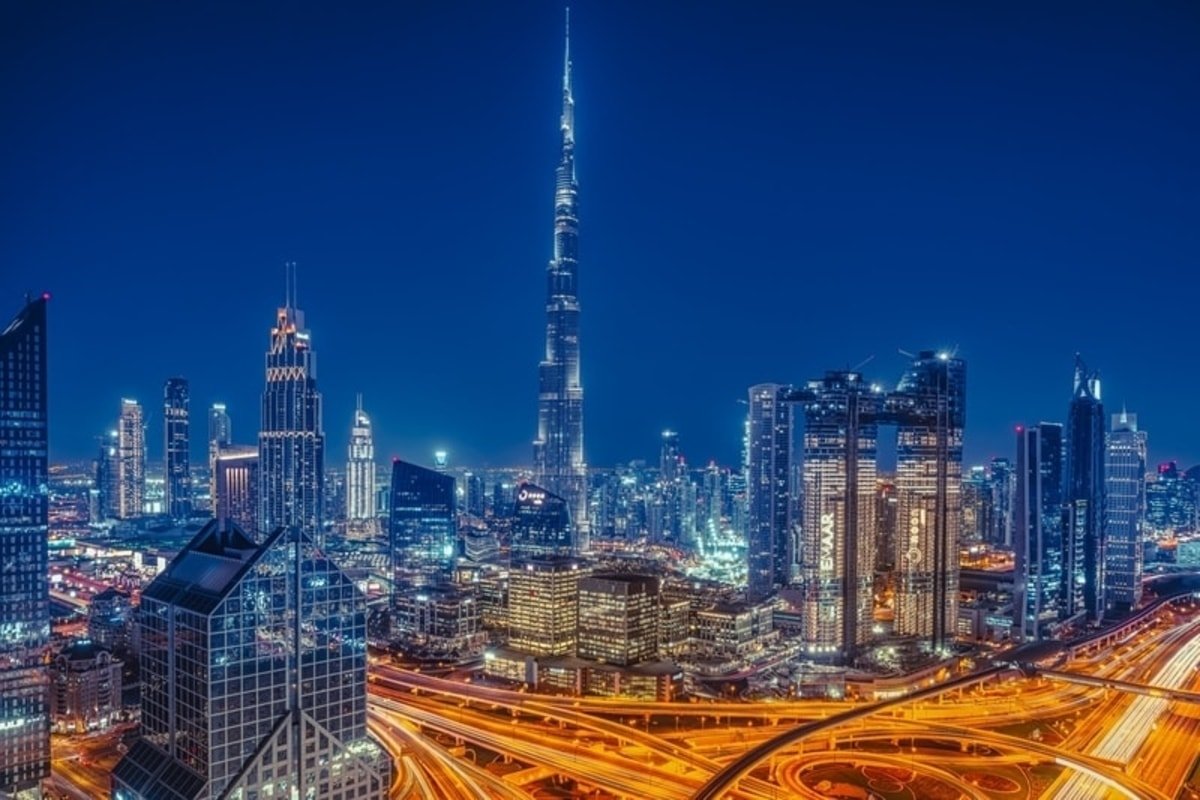 Image by ZQ Lee from Unsplash
Known as the "City of Gold", the cosmopolitan metropolis of Dubai is one of the most fascinating cities in the world. With its world-class architecture, innovative development, and vibrant culture, it's almost impossible to believe that just 50 years ago, this booming metropolis was a small desert town.
Historically Dubai has always been a key trading center, linking the Middle East with Africa and the Far East. Today Dubai has developed into a vibrant city that is focused on business, culture, and tourism.
Whether you are visiting Dubai as a family, business traveler, or solo explorer, it's good to equip yourself with some knowledge about this vibrant city. So, continue reading for the 9 most interesting facts about Dubai.
Interesting Facts About Dubai
Dubai is known for various extravagant things, including a few titles for the world's largest things, luxury shopping, modern architecture, and a lively nightlife scene.
1.    Tallest Building in the World
Image by  Hans-Jürgen Schmidt from Pixabay
The Burj Khalifa is a staggering 163 stories high and can be seen as far away as 59 miles from the city! The building is 2,722ft high and has held the record of the Tallest Building in the World since 2010. It is an icon in the Dubai skyline, one that you will not be able to miss.
2.    Largest Shopping Mall in the World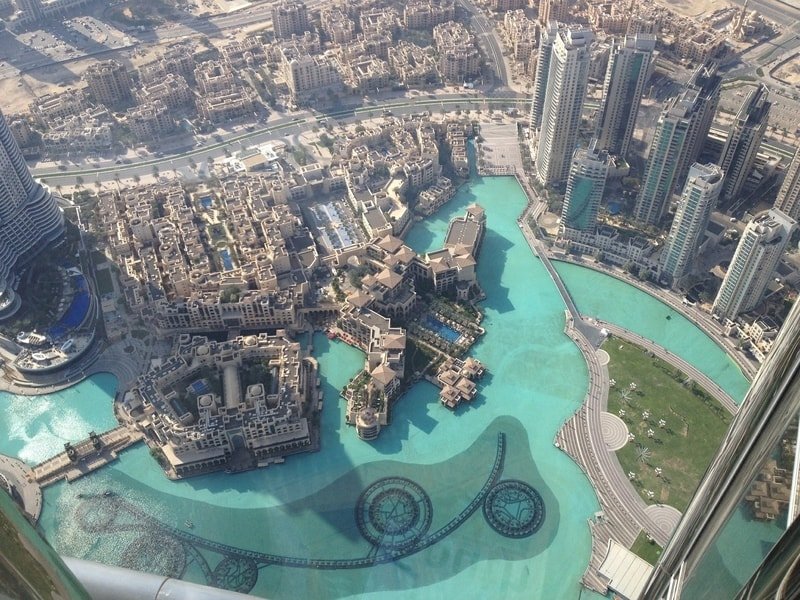 Image from Jackelberry from Pixabay
At 12 million square feet, The Dubai Mall is the largest shopping and entertainment complex in the world. This enormous complex is not short of things to do boasting over 1,200 shops, a full-sized ice skating rink, an aquarium, and over 120 places to eat.
It also has a luxury hotel for visitors wanting to stay close to all the action.
3.    Love of Gold
Image by Saj Shafique from Unsplash
Over the years, Dubai has been nicknamed the "City of Gold" and it's not hard to guess why. The city's popular Gold Souk traditional market has over 380 retailers who just sell Gold.
And if that wasn't mind-blowing enough, there are ATMs all over the city that dispense real gold bars! Dubai also holds the record of making the longest gold chain that measures 18,116ft and 9.14 inches.
Just when you thought their love of gold stops there, the government has implemented the ultimate incentive to lose weight for its obese citizens. For every one pound of weight lost, the government rewards its citizens with one gram of gold, valued at an estimate of $42.
4.    Dubai's Police Force Drive the Ultimate Supercars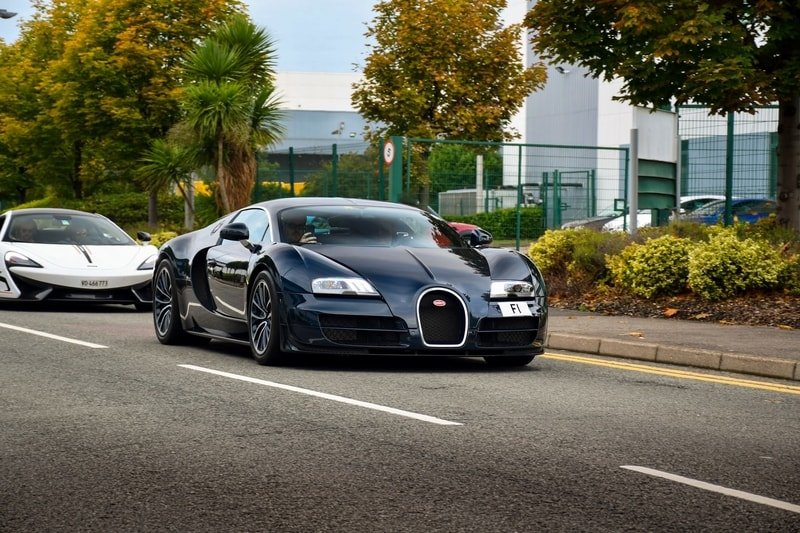 Photo by Yannis Zaugg on Unsplash
It's not uncommon to see supercars such as Ferrari's and Lamborghini's driving around and impressing passersby on the streets of most major cities around the world. It is, however, uncommon to see the police driving around in supercars – but not in Dubai.
It is in fact one of the ways that they impress tourists and show off how classy Dubai is. The police force's collection of supercars includes a Ferrari FF, Lamborghini Aventador, and Aston Martin One – 77. Not surprisingly, they acquired the world record of the fastest police car in service when they purchased a Bugatti Veyron for a whopping figure of US$ 1.6 million!
5. Dubai is a Very Young City
The city has a total population of 3.3 million people and Dubai's vibrant culture attracts young people from all over the world. More than half of the population is between the ages of 25 and 34. Only 15% of the city's population is actually over 45.
6. Longest automated metro line
Photo by Damir Babacic on Unsplash
Dubai holds the Guinness Book World Record for the longest automated metro line. This 46-mile, driverless system is one of the most advanced in the world and is the heart of the city's transportation system.
7. Museum dedicated to coffee
Photo by Partha Narasimhan on Unsplash
Coffee has long been a symbol of middle eastern hospitality, so it's only fitting that there would be a museum dedicated to this popular drink. Located in the Al Fahidi Historical Neighbourhood, this museum takes coffee lovers on a journey back in time to learn about the history of coffee and how it made its way to the Arabian Peninsula.
The museum is also home to coffee artifacts from around the world and lets visitors take part in a Bedouin coffee ritual.
8.The Al Fahidi Historical Neighbourhood is the oldest neighborhood in Dubai
Photo by Karthik Thoguluva on Unsplash
The Al Fahidi Historical Neighbourhood is Dubai's history and culture district situated alongside the Dubai Creek (a Unesco World Heritage Site).  This area takes visitors back in time to discover what Dubai was like when it was just a small fishing and pearling village in the 19th century up until the 1970s.
Visitors can take a tour with a local guide or explore this historical area by themselves and discover:
A range of cultural activities.
Museums
Galleries
Local food
Take a ride on a traditional abra boat
9. Largest Man-made Island
Photo by Christoph Schulz on Unsplash
The Palm Jumeirah Island in Dubai is the world's largest artificial island and can even be seen from space. It is a tourist hub and is home to some of the most luxurious resorts, hotels, and restaurants in the world.
Dubai is famous for the Atlantis Aquaventure Waterpark, which is located on the island and has over 65 000 marine animals.  The Island also offers visitors a range of activities such as jet skiing, skydiving, and private yacht tours of the area.
Quick facts about Dubai
Arabic is the official language
The currency is the UAE Dirham (AED)
Only non-muslims are allowed to buy and consume alcohol.
Public displays of affections can result in fines or deportation.
The weekend in Dubai is on Friday and Saturday
You can order coffee with real gold in Dubai.
Final thoughts on Dubai Facts and Information
There is certainly no lack of interesting facts and information about Dubai. We could go on for a while because it is truly a city steeped in culture, modern architecture, and luxury.
Now that you know more about Dubai, you're probably considering a trip to this majestic country. But before booking your flight, make sure to check out our article on the best time to visit Dubai for more insider tips.