The largest city in an incredibly modern but traditional country, Taipei holds the interest of people from all around the world. This bustling city offers visitors a chance to get away from it all or to immerse themselves in some of the most modern and unique travel experiences out there! I spent a week in this vibrant and intriguing city and was blown away by the how weird and wonderful it was.

Forget the temples, palaces and other usual tourist hot spots and instead check out some of the weird and wacky things to do in Taipei, attractions you won't find anywhere else in the world!
If you're looking for somewhere to stay, check out my Taipei neighborhood guide and don't forget your FREE Airbnb credit.
Unusual and Fun Things To Do In Taipei
Wondering what to do in Taipei? You won't be once you read this list of weird and wacky adventures in the Taiwanese capital. Go on, have some fun!
17. Get your fortune told by a bird
That's right, Taipei could be one of the only places in the world where one of the top things to do is get your fortune told by a bird. Weirdly located in an underground shopping mall by Longshan subway station, you'll find miss Chen and her talented fortune telling bird Big Luck Master. The bird plucks cards from a pack and lets you know what the future holds for you! A fun and wacky experience you probably won't find anywhere else!
How to get there: Take the metro to Longshan Temple station, walk to the underground mall
Address: Longshan Temple metro station, Wanhua District, Taipei City, Taiwan 10853
16. Eat in a modern toilet restaurant
The thought of sitting on an actual toilet and eating a mashed potato and gravy meal that looks more like diarrhoea on a plate than lunch might not sound too appealing, but I promise it's such a fun experience. We went to the Modern Toilet Restaurant on our second day in Taipei and had such fun ordering weird food, watching kids giggle while sipping juice from a mini urinal and washing my hands from a toilet bowl while in the bathroom. You can go in for just drinks or food, and the menu ranges from small snacks to plates of Thai food and massive poo-themed desserts. Probably one of the most fun things to do in Taipei for kids – or big kids! 
Alternatively, if you actually want TASTY Taiwanese food, I suggest checking out some of the Taipei Night Markets or signing up to a unique food tour of Taipei.
How to get there: Take the metro to Ximen MRT exit 6 and walk a few minutes.
Address: Xining S Rd 108, Lane 50, Wanhua District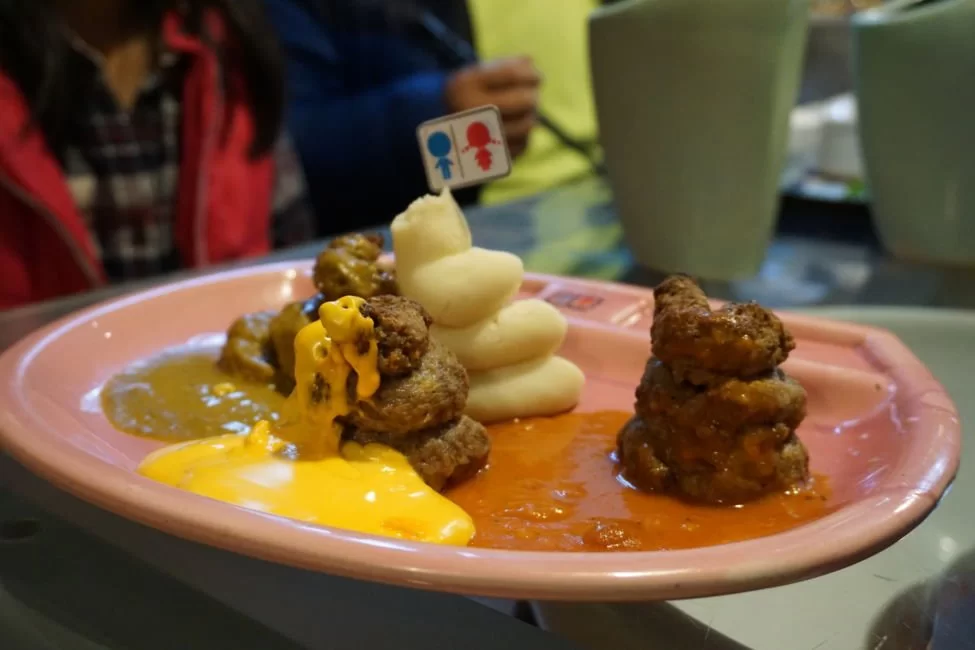 15. Join the Hello Kitty craze
Despite Hello Kitty originating from Japan, no other nationality has adopted the pink and white cartoon cat to be there own like the people of Taiwan. Their national airline even has Hello Kitty themed planes and Hello Kitty themed check in counters(!!), and the Hello Kitty Cafe in Taipei has been a much loved destination for Hello Kitty lovers from near and far for many years.
You can buy Hello Kitty souvenirs, sip on frothy Hello Kitty cappuccinos and of course eat all sorts of tasty treats with the cutest cat in the worlds fact imprinted on everything. Expect to pay between US$12 – 20 depending on what you order – and prepare for pink overload!
How to get there: MRT Zhongxiao Fuxing, Exit 3
Address: No. 90, Section 1, Da'an Rd, Da'an District, Taipei City
UPDATE Oct 2019: This sadly seems to have closed for now BUT check out these other funky themed cafes in Taipei instead. But watch the video to discover some other quirky theme cafes!
14. Tuned Mass Damper of Tapei
Taipei 101 is the tallest building in Taipei and was once the tallest building in the word. The engineers behind the building came up with the genius idea to put a tuned mass damper inside of the building, which acts like a giant pendulum to stop the building from swaying. Should there be any movement from the tower building the mass damper moves to counter the movement and stop it from toppling. It's visible between the 88th and 92nd floors when visiting Taipei 101 tower.
For more fun day trips outside the city, consider taking a tiny (almost toy-like) railway to the stunning Shifen Waterfall and Shifen Old Street.
How to get there: Take the metro to the Taipei 101 metro stop.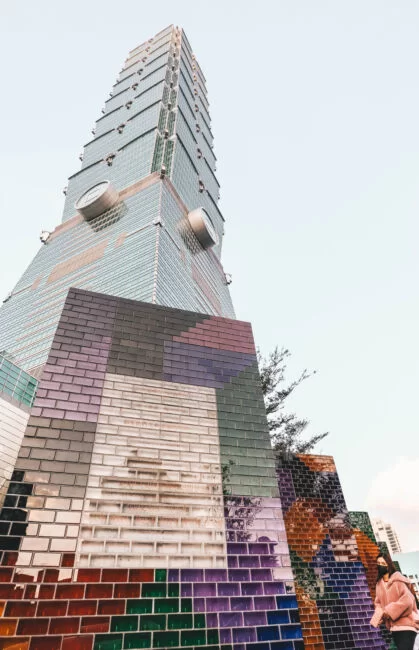 13. Visit a street dedicated to Tofu
Love tofu? Then you must check out the entire street in Taipei dedicated to the sticky stuff. Be warned, however, that Taipei is also pretty famous for its stinky tofu and boy does that stuff STINK. Walking down and entire street with people cooking and selling it can be quite the challenge, but if you're a tofu lover then it's a must visit! Shenkeng, the area the street is worth the visit alone, a rural township located in southern New Taipei City.
There are also some fun Taipei night tours that will take in the main sites and bring you to some markets overflowing with stinky tofu – the stinkier the better, as the locals say!!
How to get there: About 15 minutes by bus from the Muzha MRT 
Address: Shenkeng Street, Shenkeng District, New Taipei City
12. Visit a winery turned art park
One of my favourite things to do in Taipei was visiting the creative parks. There are two main creative parks in Taipei, and they are top places to visit for families with kids.
From a cartoon network cafe and shop, movie screenings, street art, craft breweries, boutique shops, art galleries and unique photography exhibitions – you never know what new and interesting things you'll find in the creative parks. Check out my video below to get an insight into what sort of fun things there are do there. This is a good guide to the top creative parks in Taiwan.
Address: Huashan 1914 Creative Park, Section 1, Bade Road, Zhongzheng District
11. Go tea tasting in a forest
Da an Forest Park is located right in the centre of Taipei near some really great shopping districts. It's a super green area ideal for kids, families or couples to escape the madness of one of Asia's busiest cities. In the park you'll find an Artists Corner, Shi Men Ting novely area, a culture park and one of the top places to taste tea in Taiwan!
Besides the park, drinking tea is popular all over Taipei and there are also some fun day trips outside the city where tea drinking is it's own activity as you set in dainty tea shops with spectacular views of the countryside. I especially recommend checking out this Private Scenic Tour.
How to get there: The park is so large you'll find many entrances around the city.
View this post on Instagram
10. Green tea ice-cream in Maokong Hills
Have you ever tasted green tea ice-cream? Well, what could be better than a creamy green tea ice-cream in the home of green tea, while riding the Maokong Gondola up the hills outside Taipei. Delicious treats with stunning views of the city, and definitely one of the most unique things to do in Taipei.
How to get there: Metro to Taipei City Hall Station, then take bus route G1, BR18 or BR21.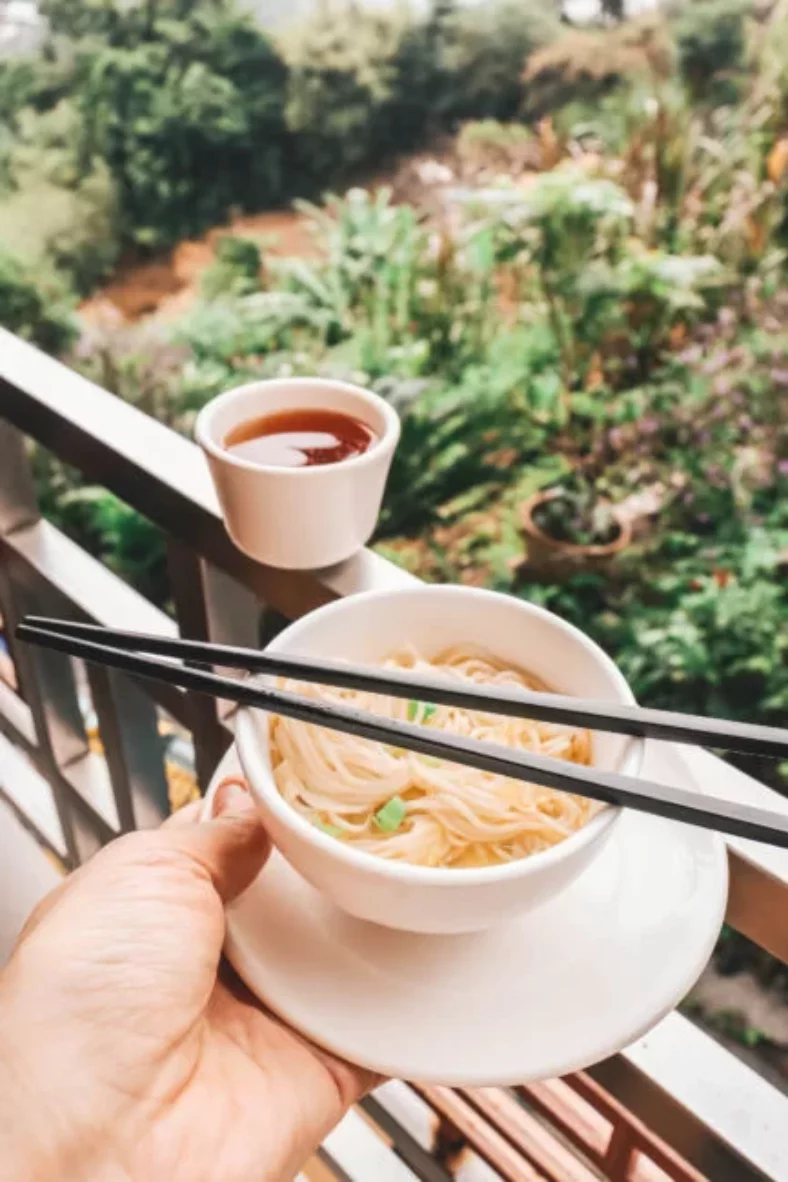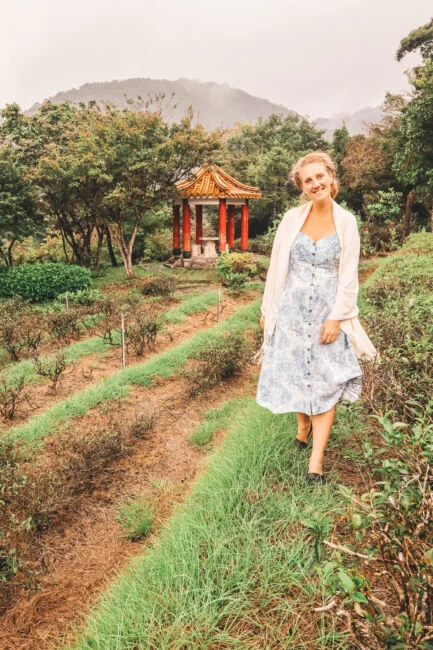 9. Visit a mid century UFO village
Okay, now this is by far the wackiest of all the things to do in Taipei, or a little outside Taipei. There's a 50 year old, very creepy UFO village you can visit outside of Taipei. The "UFOs" are actually weirdly shaped pod houses that line a beach outside of Taipei. The houses were designed by a Finnish architect to look like flying saucers, but since the decline of tourism in the area, the whole resort was abandoned. 
How to get there: From Taipei City Hall Bus Station, take the 1815 bus to the 翡翠灣 stop (just before Yehliu Geopark.)
8. Play with feline friends in a cat village
While cat cafes have opened up all over the world, and I've visited many across Asia, Taiwan takes it one step further by creating entire cat villages. The Houtong Cat Village, in what was once a mining town outside of Taipei city, started when a local cat lover started a drive to rescue abandoned cats and give them a better life. They posted photos of the cats online and people quickly fell in love with them and started to visit the town to see them. The village now features shops, cafes and relaxing places for tourists to chill after checking out the cats!
How to get there: From Ruifang train station, cross the street and take Bus 808 or F808 to Houtong town area, or take the Pingxi line from Ruifang.
View this post on Instagram
7. Light a lantern on a railway track
One of the best day trips I did from Taipei was to Shifen Village and Waterfall, just a short train ride from Taipei. This village is famous for a sky lantern festival that takes place here once a year, and for the train that runs right down the main street of the village. For about US$2 you can but your own paper lantern, decorate it and then let it up into the sky.
Then suddenly the train comes, and everyone starts laughing and quickly runs off the tracks. Afterwards you can either walk or take an electric scooter to a nearby waterfall, one of the most gorgeous waterfalls i've ever visited.
We just made our own way there by bus and train but there are also organised day trip tours from Taipei to make life a little easier for you such as this private scenic tour. That said, making your own way is cheaper and you can find the directions below.
How to get there: Take a northbound train from Taipei Main Station towards Ruifang Station. There you an get a transfer tot he Pingxi Line. You can purchase a One Day ticket fort this line at the station for about NT 52.
6. Hike to a milk pond and hot springs
While probably not that weird or wacky, a day at Yangmingshan hiking on an active volcano is a pretty mad thing to do. All the hot springs in the area are heated thanks to these active volcanic mountain, and there's also plenty of fun activities to do in the National Park, one of 7 main National Parks in Taiwan. Visiting a volcano in Taiwan is a MUST as it's an island with the highest number of volcanos in in the world. To find out more about the volcanic activity in the area, read this article.
How to get there: Take either city bus R5 or small bus S15 or S17 to Yangmingshan station. You can also do an organised tour of Yangmingshan organised through a local guide here.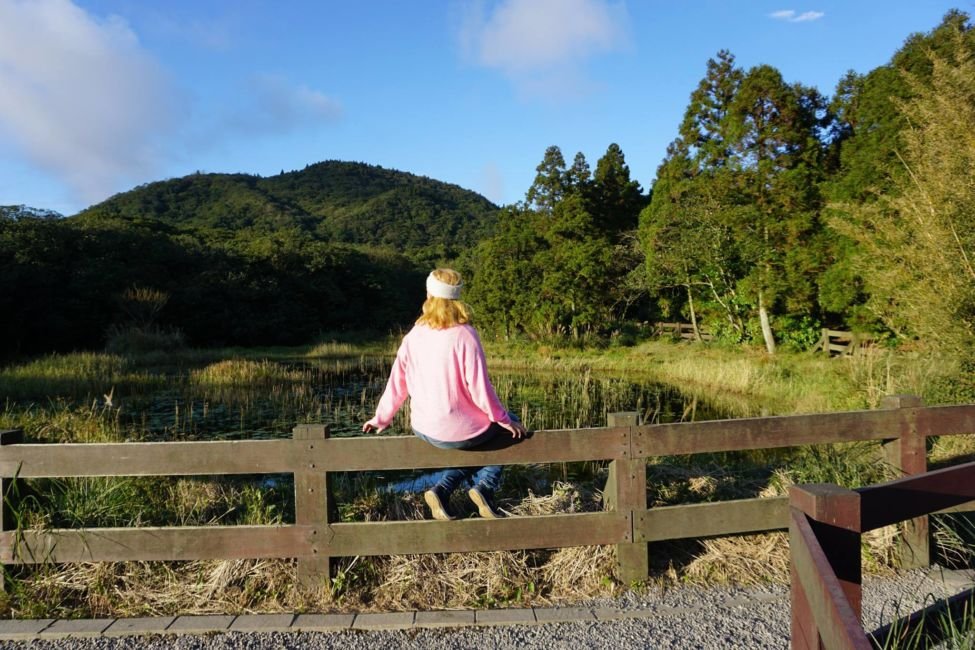 5. Eat at a fish ball museum
The Taiwanese love their fish balls so much they have an entire museum dedicated to the fishy delights. Apart from learning all about fish ball facts you can of course also taste the delicious treats. A weird and wacky activity to do on a rainy day.
How to get there: It's located in Tamsui district, so easiest way to get there is the MRT.
View this post on Instagram
4. Chill in some boiling Hot Springs
Except maybe Reykjavik in Iceland and Budapest in Hungary, Taipei is one fo the only places in the world that you can bathe in Geothermal Hot Springs right in the city centre. You can easily hop on the metro to the Beitou Hot Springs where you can spend about half a day checking out the boiling hot waters and then take a dip in the much cooler hot spring swimming holes in the area. Some are free and you can join the locals by rolling up your trousers, taking off your socks (be sure to wash your feet first) and soaking in these soothing geothermal waters.
How to get there: Take the Red Line to Beitou Station then transfer 1 station to Xinbeitou
3. Climb Elephant Mountain
While not as weird or wacky as other things in this list, hiking elephant mountain at or after sunset is an absolute must. You won't be alone, with the hiking trail very popular with locals and tourists alike, but I guarantee that some of the best views in all of Taipei city are free can be seen from the top of this hill.
It's funny to see up to 20 people at a time queuing for a photo on top of the rock pictured below, but once you climb up to take your own pic, you'll see why it's so popular!
How to get there: Xiangshan station, Exit 2 and then follow the hiking signs in the park. if you don't want to go alone, you can hike up with a local for just 15 euro.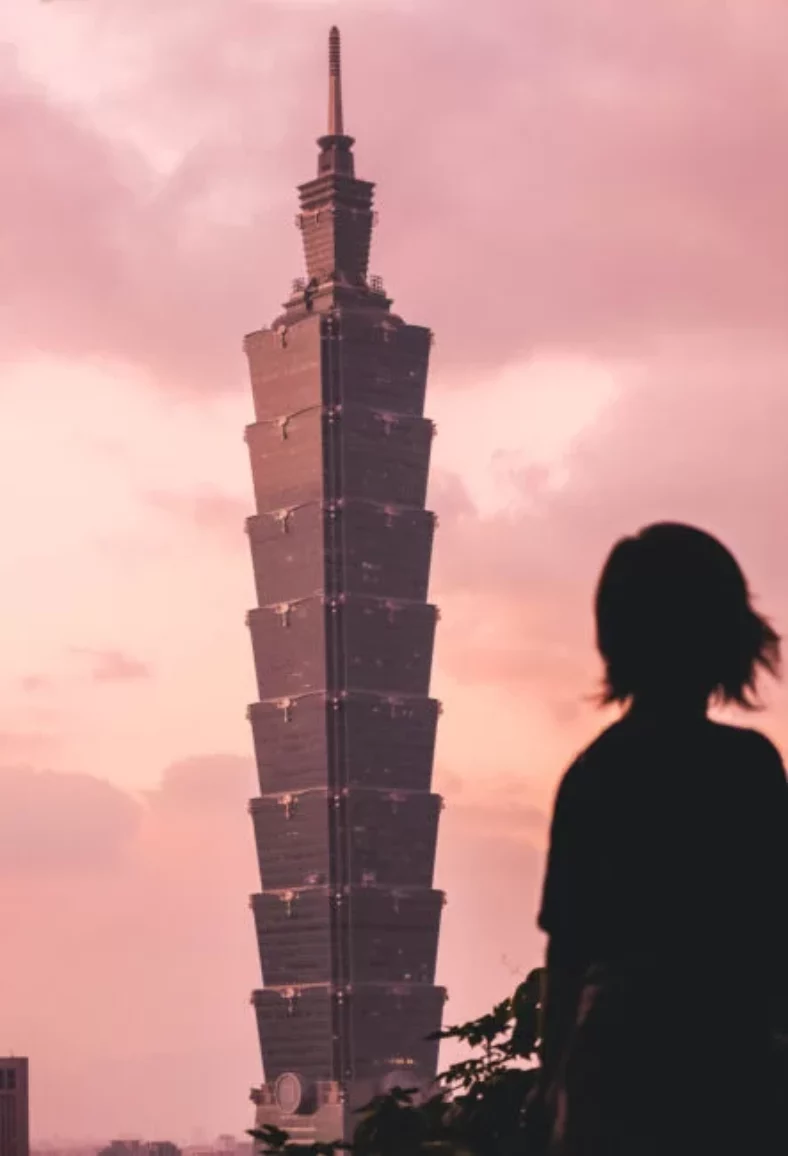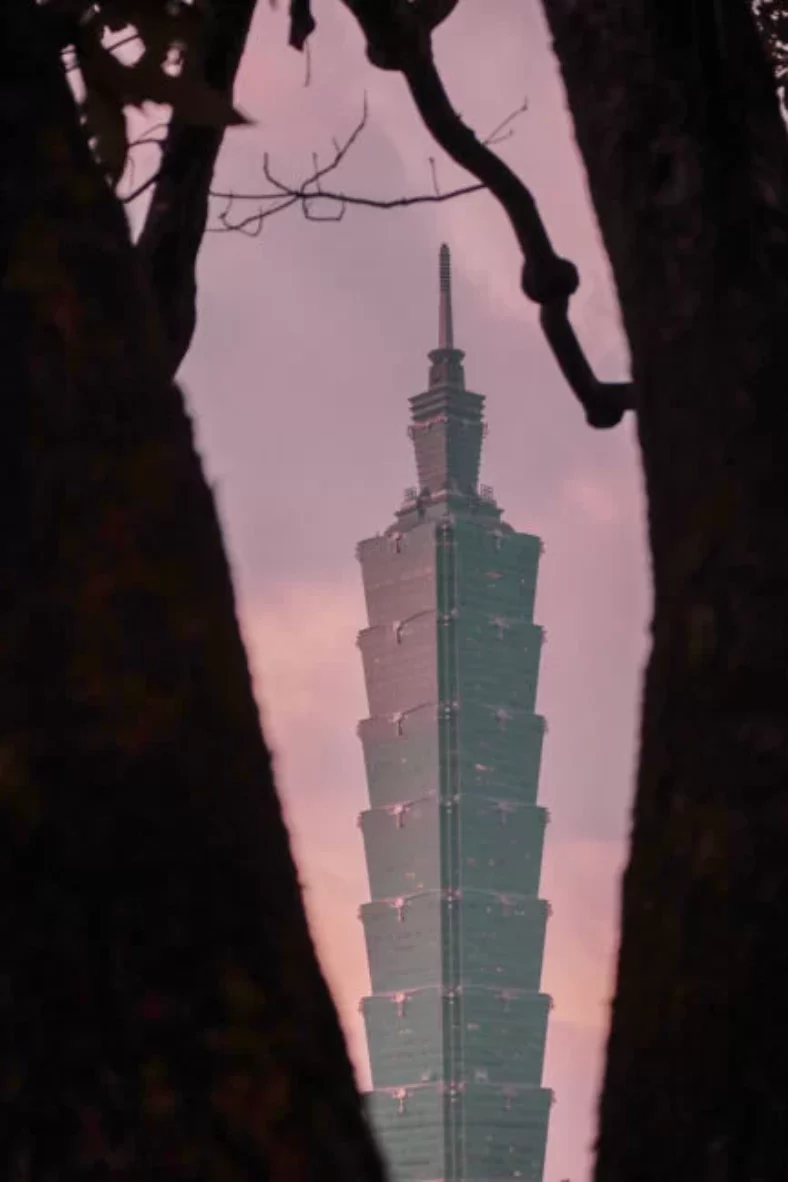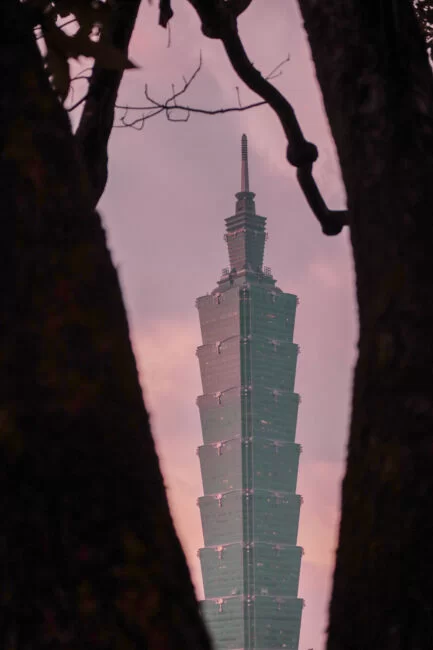 2. Do a night market grand tour
While food in general, nor night markets, are that unique, food in Taipei is most definitely special and the city is home to some of the best, and most famous, night markets in the world. Not only are the night markets incredibly atmospheric and fun to walk around, but each of the 4 main markets in Taipei have their own individual characteristics. They are also hoe to some pretty weird and wonderful food to taste such as giant grilled squid, peanut shaved ice-creams,  snake wine or blow-torched steaks. No Taipei itinerary would be complete without eating your way around the city!
How to get there: There are 4 main markets; Shilin, Huaxi, Ningxia and Raohe and all are located next to a metro.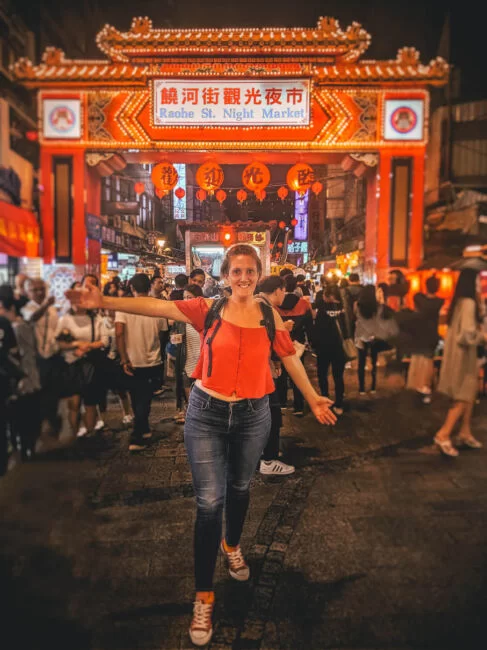 1. Shopping and Speakeasy's in Ximengding
One of the first shopping districts in Taiwan, Ximengding is often referred to as the Harajuku or Shibuya of Taipei. The area is known for setting fashion trends, selling the newest in consumer goods, and housing thousands of shops offering wares from around the world. At night, the area is lit by large screens and advertisements similar to Times Square in New York, while the daytime sees large fashionable crowds and various mascots roaming the streets. It's a mad place for people watching, and admiring the latest wacky Taiwanese fashion trends.
As everything in Taipei links back to food or drink, it's no wonder this vibrant area is full of bars and food spots. It's known as the best place in Taipei to taste some famous Taiwanese fried chicken at Hot-Star Large Fried Chicken, a must in Taipei and is also home to a cool Speakeasy bar which you can read more about here.
How to get there: Exit 6 of Ximen MRT (metro) Station.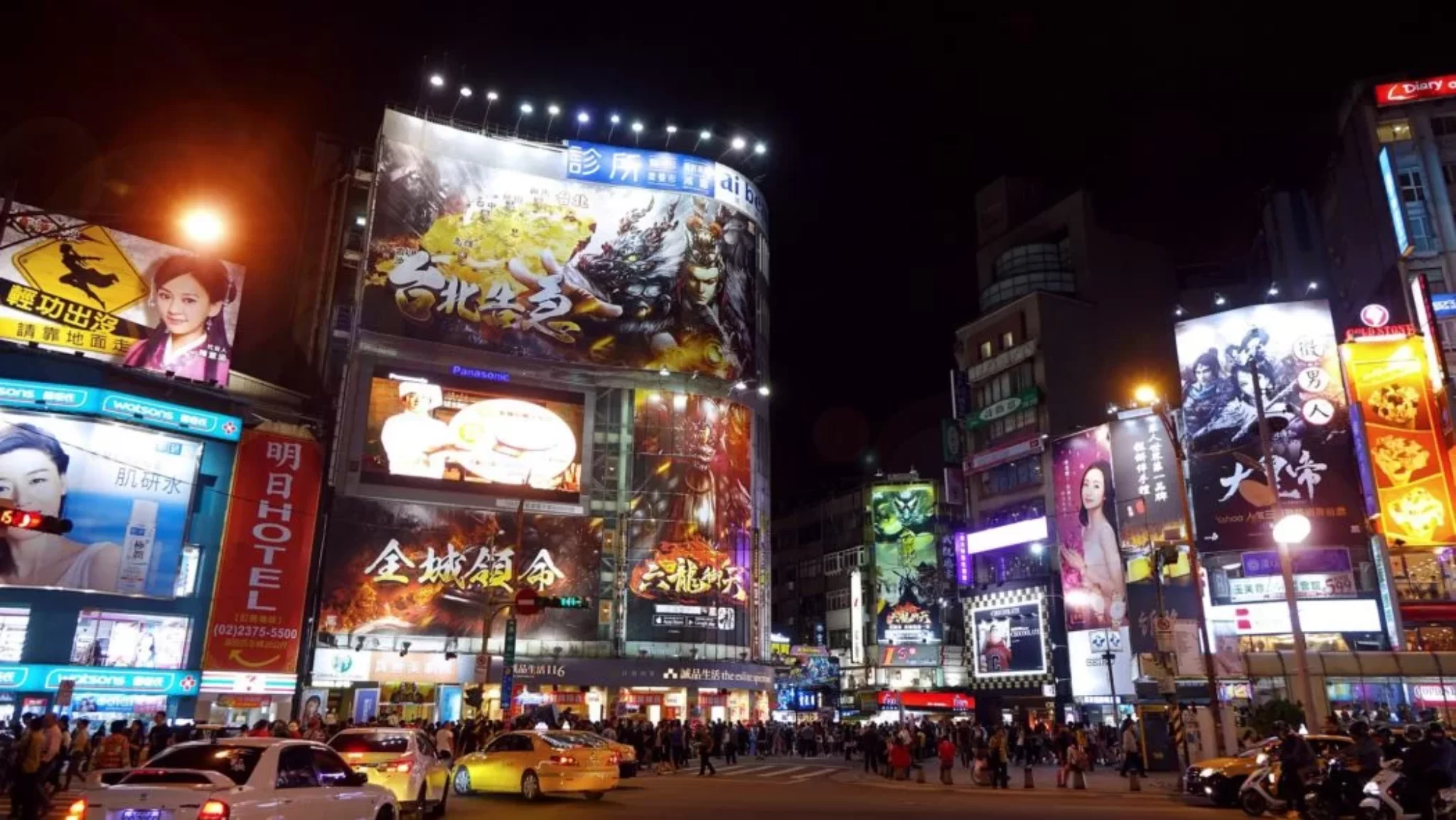 Quirky Places To Stay in Taipei
The Futuristic Uinn Hostel
This funky Taipei hostel has serious futuristic vibes and some people have compared it to sleeping inside a video game! If you're on a budget and looking for a cool place to rest your head, Uinn Travel Hostel is a fun choice for a few nights.
Sato Castle Hotel
The SUPER quirky Sato Castle Taipei hotel seems to be listed on every list of bizarre Taiwan accommodation lists to be found on the internet, and it's not difficult to see why.
This funky hotel is a little bit mad, with every room in the hotel decorated with a different theme ranging from a soccer-themed bedroom to a pink geisha-themed room. The outside looks like a castle and you won't be able to stop snapping pics of this cool and quirky destination hotel! Here's a video I made when I stayed here with my friend 🙂