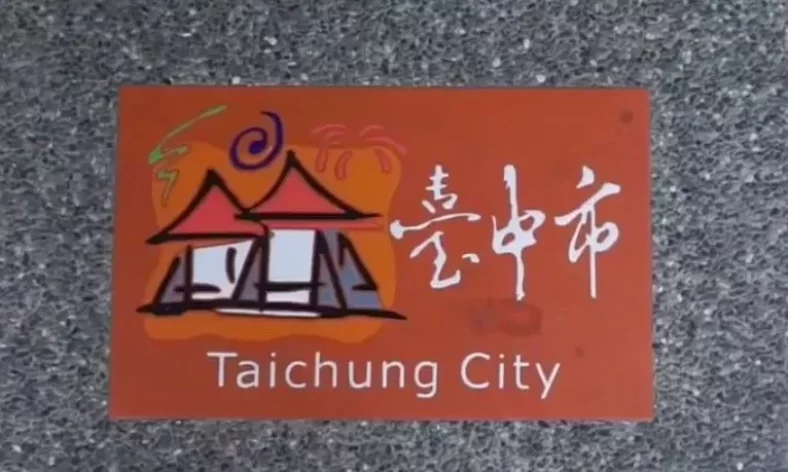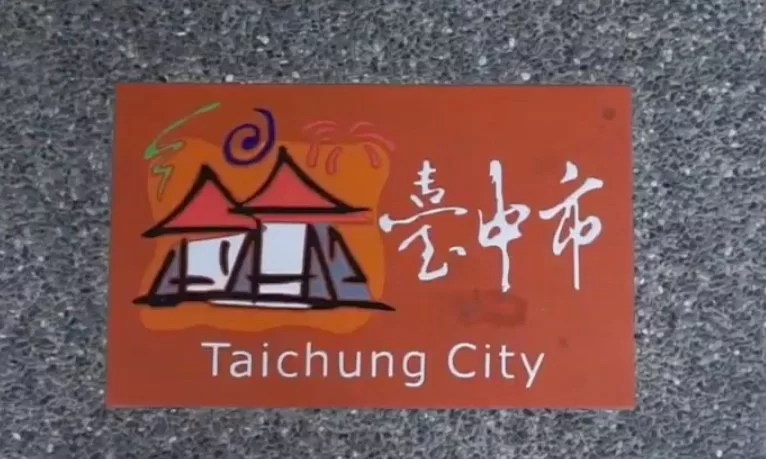 Taichung is the second largest city in Taiwan and has become one of the most popular tourist destinations in the world. It's easy to see why. Taichung has many things to offer potential visitors such as a rich history, fine arts, a thriving nightlife, amazing food (OH MY GOD THE FOOD), and a pleasant climate all year round. It's also got some very quirky things to do, which you can read more about here. There are lots of traditional places tourist attractions in Taichung, here's a few of the best! For more adventures in rural Taiwan, check out beautiful Nantou.
Must Visit Tourist Attractions in Taichung
The National Taiwan Museum of Fine Arts
The National Taiwan Museum of Fine Arts is the only major fine arts museum in Taiwan and is the best place in the world to experience Taiwanese art. For this reason, it attracts over a million visitors every year.
It features 24 different exhibition halls and contains works from every period of Taiwan's history. This includes art from the Ming and Ching dynasties, the era of Japanese rule, and more modern artworks. It's something you can't miss if you're an art lover.
Taichung Park
Taichung Park is the oldest park in Taichung. It was originally built during the Japanese rule of the country and consists ten acres of incredible natural beauty. Some of what you'll see here includes an artificial lake, a beautiful arch bridge, and two old-fashioned pavilions. T
Taichung Park is also a popular spot for the Taiwanese people to celebrate their annual Lantern Festival. This is a celebration of the Chinese New Year in which hundreds of paper lanterns are lifted into the air. It's an amazing place overall and is something you definitely need to check out if you enjoy the outdoors. This is an especially great place if you're in Taiwan with young children.
Wufeng Lin Family House
If you really want to feel like you're taking a step back in time, you should visit the Wufeng Lin Family House. This mansion was the home of the powerful Lin family and is one of Taiwan's greatest tourist attractions today.
The mansion itself is huge, and it features architecture and artwork through many different time periods. It is also situated near the beautiful Lin Family Gardens. This mansion is truly unlike anything you'll see at home and is something you need to experience for yourself.
The Feng Chia Night Market
Taiwan is famous for its night markets. And the Feng Chia market in Taichung might be the biggest of them all. Featuring a wide assortment of shops and food stands, this is the perfect place to try some authentic Taiwanese cuisine. It's also a good place to do some shopping.
You'll find all sorts of phone accessories and clothing at very fair prices. If you want to pick up some souvenirs while you're in Taiwan, this is the place to do it. Looking for accommodation near the market? Here's my pick of the coolest places to stay in Taichung.
The Confucius Temple
There are tons of temples in Taichung celebrating traditions such as Taoism, Buddhism, Confucianism, and Shinto. In fact, there are so many temples to visit that it's difficult to choose just one. If you were going to visit only one, it would have to be the Confucius Temple.
Built in the 70's, the Confucius Temple is a relatively recent addition to the city. This is a place for quiet reflection for most of the year. This changes during Confucius's birthday on September 28th when hordes of people visit the temple to celebrate the teacher's legacy.
The National Museum of Natural Science
Whereas the National Taiwan Museum of Fine Arts is dedicated to works of fine art, the National Museum of Natural Science is focused more on scientific studies. It's another extremely popular museum that attracts over three million people a year.
Here, you will find exhibitions that cover subjects such as astronomy, palaeontology, and geology. Perhaps its greatest attraction is its moving robotic dinosaurs. It's something the kids are sure to love if you have young children. It also features a state of the art planetarium and a preserved giant squid.
Chun Shui Tang
Bubble tea is wildly popular in Taiwan, and this is the shop where it all started. The shop's founder, Liu Han-Chieh, first came up with the idea after witnessing cold coffee being served in Japan in the 1980's. If you've never tried bubble tea before, this is the place to try it.
Many consider it to be one of the most delicious beverages they've ever tasted. It also features many other tasty snacks such as tapioca balls and pan fried turnip cakes. It's one of Taichung's best eating establishments overall, and is definitely something you should try at least once. By far one of the most loved attractions in Taichung.
View this post on Instagram
Rainbow Village
Visiting the Rainbow Village really is like walking into another world. The Rainbow Village is a small district in Taichung that's covered in colourful street art and imaginative artwork and is one of the most popular attractions in Taichung city.
Believe it or not, this art was the creation of one man, a former soldier known as Huang Yung-Fu. He began his work in an effort to stop the government's destruction of the district, which was successful. The village certainly has a very surrealistic tone, and can instil a sense of childlike wonder to those who visit it.
Gaomei Wetlands
The Gaomei Wetlands are another spot where you can enjoy Taiwan's natural beauty. It's a place where the earth meets the sea. It consists of over a thousand hectares of wetland and is the home of many different forms of wildlife. You're likely to see many animals such as fiddler crabs and mudskippers crawling in its sands. Many different species of migratory birds also live here, making it a popular spot for bird watching. Furthermore, the sunsets here are indescribably beautiful. It's the perfect way to end your day in Taichung.
These are only a few of the adventures waiting for you in the incredible city of Taichung. It truly is a magical place and deserves to be on the bucket list of any traveller. Start booking your trip today, and you'll soon be making memories you can cherish for the rest of your life.