Showing 13–14 of 14 results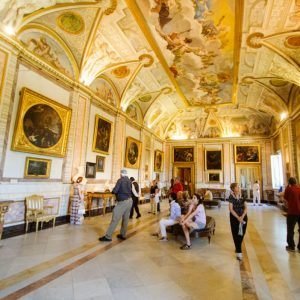 The Galleries Borghese is an essential stop for any art lover in Rome. This historic art gallery based in the eternal city holds some absolute masterpieces by many famous painters. The Borghese Museum has carefully controlled entry - allowing the place to never get crowded. This means that booking your ticket in advance is important, to guarantee access to this amazing gallery. The Borghese Gallery and museum holds works by famous Italian masters, such as Caravaggio, Bernini, and Titian. Beyond the fascinating works on display, there are also beautiful gardens to explore. This is one of the best cultural activities in Italy. The following activities give you a skip-the-line tour and guaranteed Galleria Borghese tickets reservation.
More details +
If you love art and history, then a guided visit to the Borghese Gallery will be sure to bring you a great amount of joy! This is a fascinating and beautiful attraction in Rome.
PROS:
Expert guides that speak English
Skip-the-line tickets
A small group tour in an uncrowded gallery
CONS:
Not accessible for those with disabilities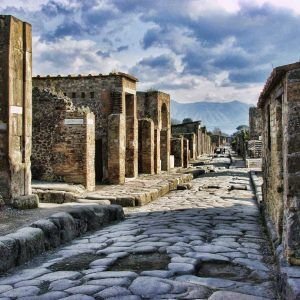 Visiting Mount Vesuvius and Pompeii Ruins are on the top of many travelers' bucket lists - and for good reason. The fascinating, ancient ruins of Pompeii will tickle any history lover pink, and a short 8 km away, Mount Vesuvius stands tall as a mesmerizing natural wonder. Both sites are known to be iconic points of interest in Italy, attracting travelers from all over the country. If you can tick off both Italian attractions in one go, it will help streamline your Italy itinerary, helping you fit in everything on your list of things to do in Italy. The following three activities offer the convenience of visiting these sites - with your family, your partner or alone.
More details +
As long as you avoid the crowded times, a visit to Pompeii Ruins and Mount Vesuvius will leave you feeling enriched, enlightened and exhausted after an unforgettable day of sightseeing!
PROS:
All transportation included
A combination full-day tour
Expert guides that speak English
CONS:
Can get very crowded at times
Not accessible for those with disabilities