Barcelona Half Day Activities
Showing all 2 results
Explore the Catalan wine tradition and taste Cava, a sparkling wine unique to the area. Admire the beauty and tradition of the farms while you learn about its history and making. Highlights: Learn about the origins of Cava Enjoy a wine tasting Explore traditional wine farms and cellars Breakaway from Barcelona to enjoy the countryside
More details +
PROS:
This Barcelona Cava tour explores the history and culture of the region
Fun and easy-going day
You get to drink world-class wine
Beautiful area and lovely farms
Romantic getaway and great for older families
CONS:
No hotel pick-up and drop-off
Food is not included
Pregnant women cannot participate in the tastings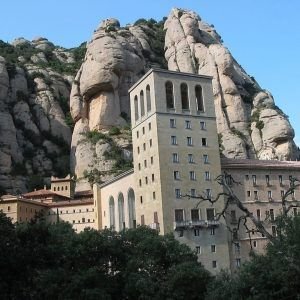 Visit Catalunya's most famous mountain range and monastery on a tour of
Montserrat from Barcelona
. Perched on top of a beautiful mountain is the 1000 year-old Benedictine Abbey, Santa Maria de Montserrat, which houses the Virgin of Montserrat Sanctuary, a basilica housing the shrine of the Patron Saint of Catalunya, and a museum with ancient artifacts.
More details +
These tours solve the question of how to get to Montserrat from Barcelona by bus. This activity is perfect for the whole family, but only select tours include a guided tour and the site is not wheelchair accessible.
PROS:
Hassle-free way to get from Barcelona to Montserrat
Informative guide will prepare you for your visit to Montserrat
Free cancellations up until 24 hours before the tour departs
Child-friendly
CONS:
Not wheelchair accessible