New Orleans Morning Activities
Showing the single result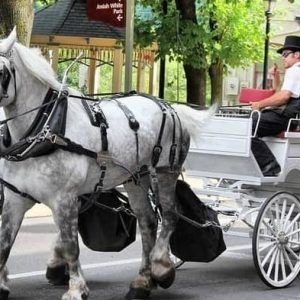 Tour New Orleans' French Quarter and surrounding areas on a horse-drawn carriage. This is the city's historic heart, and famous for many sights and attractions.
French Quarter carriage tours
are perfect for all interests and age groups. All tours are narrated by a local guide who will keep you entertained from start to finish. Witness the city through a different perspective on a leisurely one-hour stroll!
More details +
New Orleans' carriage tours are a fun and entertaining way to explore the city. They provide guests with historical insight and information and are appropriate for all ages!
PROS:
A fun and informational tour
A unique New Orleans experience
A great area of the city
CONS:
Tours take place in most weather conditions