When you think of Louisiana you probably think of New Orleans, and the only body of water you'd assign with the state are marshy swamps infested with gators. But there is so much more to the state.
Louisiana is a coastal state that spans 7800-miles worth of shoreline. The shoreline forms part of the Gulf of Mexico, which makes it a prime fishing spot.  And this proves to be true because the state's commercial fishing industry is the contiguous US's most successful.
Yet, the best beaches in Louisiana aren't limited to the coast. The state boasts some pretty large lakes with expansive sandy beaches and clean waters to swim in.
Louisiana Coast Beaches
The coastline of Louisiana is, unfortunately, disappearing due to erosion. So, the beaches that still remain should be nurtured and respected. And while you shouldn't expect beaches equivalent to Bali, you'll still be able to find some white sand beaches in Louisiana.
#1 – Grand Isle Beach, Grand Isle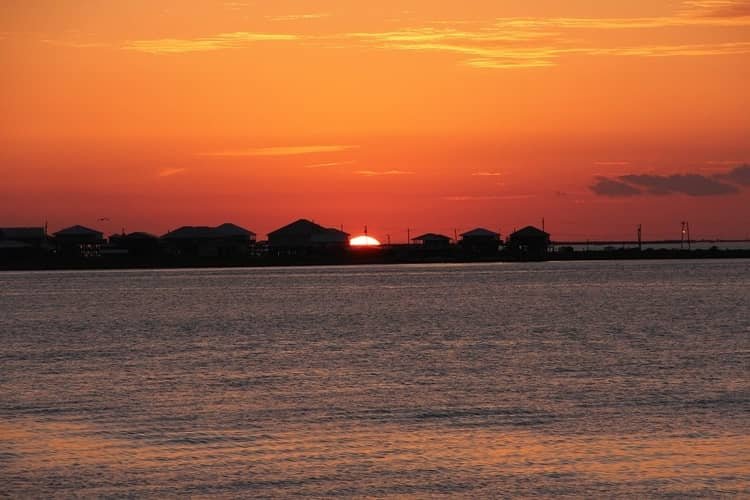 This beach is located in the Grand Isle State Park, which is a barrier island off of mainland Louisiana. Loved for its sandy, extensive beaches, the park spans almost 60-hectares.
What's more, is that this is actually the state's only inhabited barrier island, so you'll feel pretty isolated here while you explore the miles worth of shoreline.
This island is very festive, hosting many different festivals throughout the year, such as the Migratory Bird Festival. Tourism in Louisiana is usually geared toward New Orleans, and this means you'll encounter nature and wildlife pretty intimately here without disruption.
If you're looking for a Louisiana beach vacation, then make this your first stop.
#2 – Rutherford Beach, Creole
This beach is popular for camping and watersports but, unfortunately, has poor water quality – so it's not advised to swim here. However, don't let this dishearten you because it's the atmosphere that makes this beach unique. It's one of the best Louisiana beaches on the gulf for rugged scenery and its spacious sand spaces are ideal for tent pitching.
It has a spacious sandy and rugged beach area that extends for miles. There are also kayaking facilities for trips on the water between the nearby outlet of the Mermentau River.
#3 – Little Florida Beach, Cameron
The coast of Louisiana is never too populated, and some beaches are entirely deserted. Little Florida may not be entirely deserted, but it has no amenities and is never crowded. It meanders along the Creole Nature Trail, offering nature trails and great birding activities.
If you have kids, this is a suitable beach for you and the little ones as the breakwater structures create tranquil waters. It has satisfactory water quality, so if you want to swim in the ocean, this is your best option.
#4 – Cypremort Point Beach, Cypremort Point
Looking for the most scenic Louisiana coastal beach? Then come to this windsurfers' and fishermen's paradise! You'd never say that Cypremort is a Louisiana beach, which isn't famed for coastal getaways. But this haven on the Gulf of Mexico is an oasis man-made beach that extends for 0.5-miles.
While it may not be as dramatic or rugged as some of the other Louisiana gulf coast beaches, it's a very popular destination and you'll feel secure here. If you love fishing, the beach offers the perfect spot on its pier. Watersports are abundant here, too.
#5 – Fourchon Beach, Golden Meadow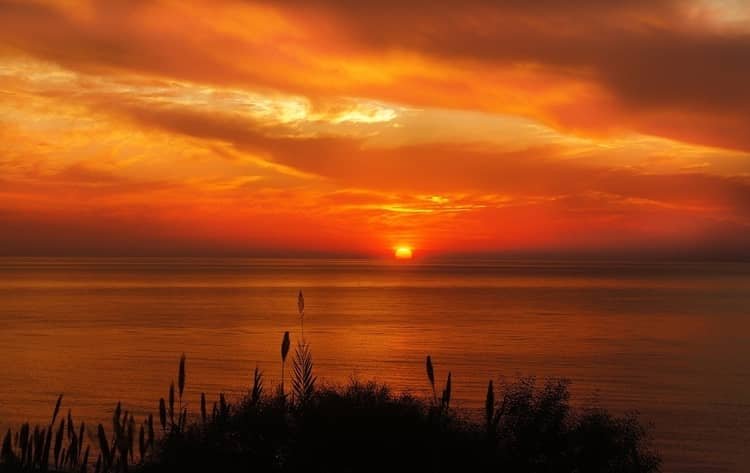 This is the only beach in the entire state that offers stellar surfing opportunities. Its amenities include a picturesque beach pavilion area as it caters to the state's surfer population.
As much as this beach is a surfer's haven, it also offers some great fishing opportunities. The beach is enclosed by many channels of water running behind and around it, so you'll truly feel at one with nature in this location.
Given that it's a surfer's spot, the water is safe for swimming here, and the waves are considerably large for those who love the sound of crashing waves.
Lake Beaches in Louisiana
The map of Louisiana indicates that there are almost 20 lakes within the state. And, these may even be a better option to swim in than the coast. You also won't have to worry about the harsh weather conditions accompanying the coastal region.
#6 – North Beach, Lake Charles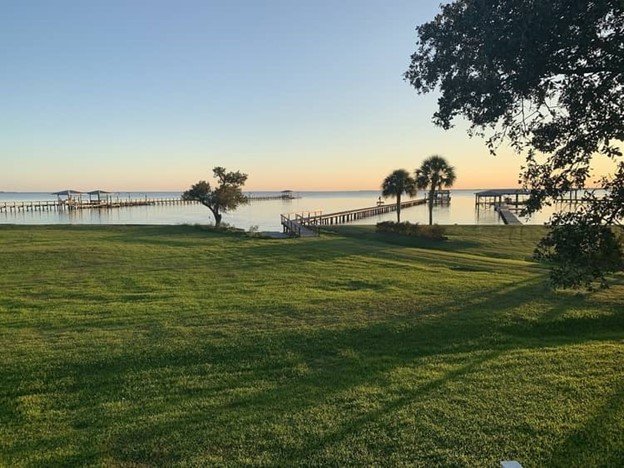 Looking for white sand beaches in Louisiana? And we mean, in Louisiana, not on the coast. Well, then North Beach is your best bet because it's famed for being the only naturally white-sanded beach in the mainland of the state. It's a large sandy beach that is both wide and long.
Lake Charles is a popular swimming destination among locals in Louisiana, and North Beach is the Lake's most prime swimming spot. It's equipped with entertaining amenities such as a volleyball court, and great picnic sites.
Yet, be warned that the water quality here is considerably dirty, so it's not advised to swim here.
#7 – Bogue Chitto State Park Beach, Franklinton 
This new addition to the state's parks spans 722800-hectares and contains a few lakes, and great access to the scenic Bogue Chitto River. You'll be able to find many natural beaches along the river that are ideal for swimming and relaxing.
Given the park's large size, you can hike/walk along the river to explore for more beaches. You'll pass gorges and caves along the route, so this could be argued to be the best of the inland beaches in Louisiana.
#8 – Lake Claiborne State Park Beach, Chatham
Lake Claiborne State Park offers sandy beaches on the banks of a massive freshwater lake. The lake is enclosed by myriads of pine trees, and has a surface area of almost 2600-hectares! So, you'll never be short of watersports or spots to swim here.
The beach is located on the indented shoreline of the lake, and fortunately, this is the cleanest water you can swim in! So, this beach is a true all-rounder, with a scenic setting, and transparent waters to bathe in.
Final Thoughts on Louisiana Beaches
So, next time you find yourself in the Big Easy, keep in mind that there are diverse Louisiana beaches near New Orleans. From the long-stretched sandy beaches on the Gulf Coast to the inland lake beaches in Bogue Chitto State Park, you'll never be short of opportunities here.
And if you didn't consider Louisiana as a beach getaway destination, reconsider. You won't be burdened by crowds here, nor will you have to pay an entry fee for the beaches (like you would in Massachusetts). And, the setting is completely remote, ensuring great intimate nature experiences.