Cascade Brewery Tour (Guided Tour, Beer School & City Loop) 2023
Last updated on June 2, 2023 7:39 pm
Add to wishlist
Added to wishlist
Removed from wishlist
0
Add to compare
The Cascade Brewery in Hobart, Tasmania, was established in 1824, making it the oldest operating brewery in Australia. If you're touring Australia, and Tasmania is on your itinerary, then a trip to the Cascade Brewery restaurant and brewhouse production environment is a must-do activity.
The following tours highlight the different ways that you can experience the iconic site. Take your pick from a guided tour, involving yourself in a beer school class or booking a wider city tour that stops in at the brewery.
Highlights:
Discover the historic brewery in Tasmania
Learn about the heritage of Australia's oldest brewery
Taste some of the local beers and ciders
Learn about the skill of beer-making
Know before you book:
The tour enters a working alcohol production environment, and visitors need to be 16 years or older
All skin must be covered from the waist down (trousers and shoes are available to borrow on site)
Visitors must wear closed shoes and remove all loose jewelry
No photography is allowed within the brewery
No alcohol is permitted to be consumed before the tour
Walking aids are prohibited on the tour
If you have a passion for beer (or beverage production in general) then a trip to the Cascade Brewery promises to be an unforgettable experience. A tour of the brewery includes a fascinating lesson on the history of Australia's oldest brewery. You will also get a taste of the beer and cider that is central to Australian culture.
The beautiful, old building is located on the outskirts of Hobart. Its location makes it the perfect morning (or afternoon) activity if you're visiting the area.
Depending on the amount of time you have, or how in-depth you want to go, there are several tours available. The general, guided tour takes you through the brewhouse and shares insight into the ingredients and craft that is involved in the beer-making process. After learning about the process, you can enjoy a taste of the end product while relaxing in the beer garden.
If the process fascinates you, even more, you can also book a beer production lesson which includes a taste of two drinks of cider and beer. The informal lesson involves food matching and a brief overview of the production of beer.
If Cascade Brewery is one of your stops on a broader itinerary, why not book a 48-hour Hobart city loop? The hop-on-hop-off bus includes a stop at Cascade Brewery, giving you a chance to explore the brewing process (and tastings), the heritage gardens and historic buildings.
Cascade Brewery, Hobart, Prices 2021
Depending on the tour you choose, your ticket to the brewhouse will cost you as little as USD $11 (AUD $15) and up to USD $46 (AUD $67). Compare prices across the ticket providers below:
Join the City Loop bus bound for Australia's oldest brewery, Cascade Brewery, for a thirst quenching tour. Explore the brewing process, heritage gardens and historic buildings, finishing with product tastings.

Visit Tasmania's historic Cascade Brewery and learn about the history of this important local institution. Go on a guided tour and learn about the ingredients and craft that go into the beer-making process. Then, head for the brewery's tasting room for fresh beer and cider made on site. Enjoy a...
Try beer production school lessons rather than a pedestrian tasting. Cascade Brewery—one of Australia's oldest working breweries—offers two drinks of cider or beer to pair with informal lessons in food matching and their own beer and cider production. School is quick, inexpensive, and holds...
Cascade Brewery Tours Times
The brewhouse opens mid-morning and stays open until later in the afternoon. This makes a tour easy to fit into your schedule.
Monday – Thursday: 10 am – 5:30 pm
Friday: 10 am – 9 pm
Saturday – Sunday: 10 am – 5:30 pm
Best Time to Sip Cascade Beer
If you want to avoid the crowds, then it's best to visit Cascade Brewery outside of the peak hours. Unless you enjoy starting your day with a beer, later in the afternoon may be your best time to visit.
Cascade Brewery Tour Options
Take your pick of the following tour options that best suit your itinerary and budget. Each of them includes tastings, allowing you to share authentic Australian flavors with travelers from around the world.
Guided Tour of Cascade Brewery, Tasmania
Step back through time and discover a proud part of Australian history as you tour the country's oldest operating brewery. First, you'll be led through the production environment, where you'll learn about the ingredients and crafts involved in making the Tasmanian beer.
Learn all sorts of interesting facts, such as who owns Cascade Brewery, how the company has evolved over the many years and what goes into making Cascade Pale Ale.
Finish off your fun and informative experience by sipping on a freshly-brewed beer in the beautiful, historic garden.
If you're interested in beer culture, check out this incredible brewery tour in Brisbane!
What we liked: The perfect way to discover the best brewery Hobart has to offer!
INCLUDES:
Admission
Alcoholic beverages
Drinks tokens
EXCLUDES:
Lunch
Merchandise discount
This is a fun and interesting way to experience a unique part of Australian history! By the time that you leave the Cascade visitor center, your mind will be buzzing – both with interesting facts and tasty beer.
Check Price & Book
Beer School At The Brewhouse
This is a more affordable tour of Cascade Brewery that involves a unique beer production lesson. The 30-minute beer school lesson is the perfect choice for those with a genuine interest and fascination with beer production.
What we liked: A great way to dive a little deeper in understanding how beer is made.
INCLUDES:
Beer tasting
Alcoholic beverages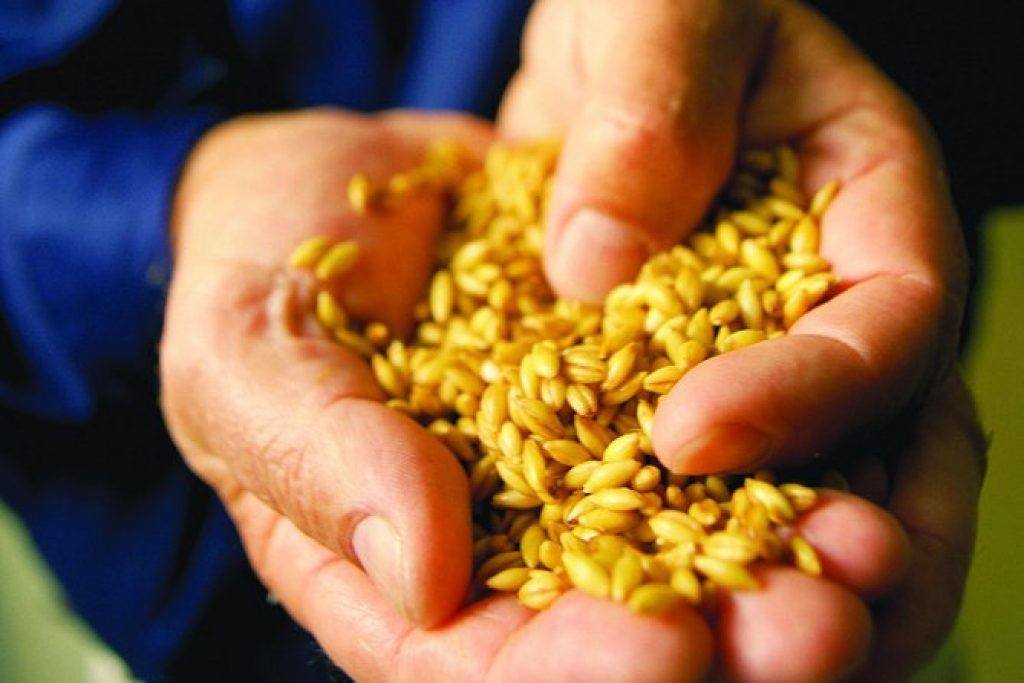 The beer production lesson is a great alternative to the pedestrian tasting and a very insightful experience. You'll be returning to your hotel significantly more knowledgeable about the whole process.
Check Price & Book
City Loop And Cascade Brewery
If you're pressed for time, or especially excited to explore what else Hobart has to offer, then this is the perfect experience. The hop-on-hop-off city loop is valid for 48 hours and the ticket includes the brewery tour.
What we liked: The ultimate tour that visits Cascade brewery while exploring the rest of the city.
INCLUDES:
Brewery tour
Beer tastings
48 hour Hop-on Hop-off bus ticket
The beautiful grounds and historic buildings of Cascade Brewery is the perfect stop on a wider city tour. Learn about the local Australian beer and taste its unique flavors before hopping back onto the bus for your next stop.
Check Price & Book
Whether or not you enjoy beer, this is a must-do activity. The brewhouse itself is a historical landmark and the tour is a very special experience.
PROS
Discover Australia's oldest brewery
A great historical experience
Drinks are included in the cost
CONS
Not accessible for people with physical disabilities
Not accessible for people under 16 years old
Specification:
Cascade Brewery Tour (Guided Tour, Beer School & City Loop) 2023
| | |
| --- | --- |
| Accessible | Not Accessible |
| Duration | 1 to 2 hours |
| Includes | Admission, Alcoholic beverage, Guided Tour |
| Excludes | Gratuities, Lunch |
| Meals & Drinks | Meals not included (available for purchase) |
| Pickup | Not included |
| Suitable For | Adults, History enthusiasts |
9 reviews for
Cascade Brewery Tour (Guided Tour, Beer School & City Loop) 2023
Cascade Brewery Tour (Guided Tour, Beer School & City Loop) 2023