Rome Colosseum Tours & Prices (Skip-the-line, Express & Night)
Last updated on December 10, 2023 12:03 pm
Add to wishlist
Added to wishlist
Removed from wishlist
1
Add to compare
Welcome to the Colosseum! One of, if not the, most iconic landmarks found anywhere on our planet, and one of the New 7 Wonders of the World. Situated in the center of Rome, tours of the Colosseum are both well suited to your itinerary needs and conveniently located to some of Rome's other attractions!
Below we list a variety of different options you can choose from when looking at Colosseum tours and travel guides. From the standard Colosseum guided tour to a tour of the gladiator's dungeons and a nighttime experience, there are options for families, couples and single tourists alike!
Know Before You Book
With over 4 million tourists a year, expect queues by midday
Peak season is hot and crowded, try for November through to March instead
Early birds get a chance to visit the Imperial forum
Highlights
Free tours are available!
Go from an elevated view of Old Rome, to the dungeons in its basement
Or in turn, see the Colosseum at night!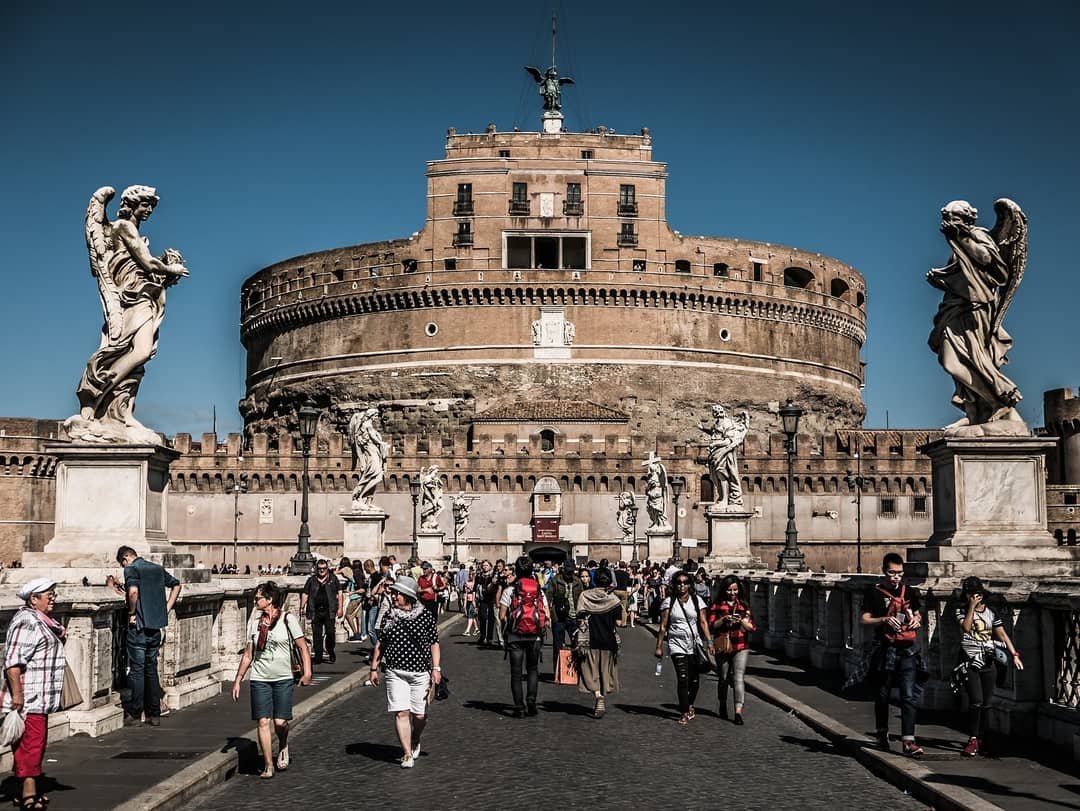 Rome. A city of culture and history. Where old meets new, and an amphitheater or Domus is never far away. You could spend a lifetime exploring the streets and ancient buildings, and still find something new and interesting.
Littered with famous landmarks and tourist destinations, there are none more iconic in Rome than the Colosseum itself! Standing at 48 meters (160 feet) in height, with a base area of 24,000 square meters (260,000 square feet), this "colossus" could host over 50,000 Roman spectators in its prime!
If all roads lead to Rome, then all roads lead to the Colosseum! So, it's not a matter of if you go see it, but rather a matter of when and how. And we're here to help answer both those questions.
Due to its popularity, the Colosseum is often filled to the brim with tourists, security guards, and guided tours alike! Receiving over 4 million visitors every year, the Colosseum can sometimes feel like it did when gladiators still frequented its arena, with crowds cheering for the circus.
However, don't panic! There are options available for you to bypass most of the lines and get that Colosseum tour catered solely to your needs. All that's left for you to do is choose!
Colosseum Tickets Pricing 2020
Self-guided Colosseum tours in Rome cost $13 USD and you will get all the relevant sites. Guided tours, on the other hand, will cost between $30 USD and $40 USD.
In the end, price depends on length, sites visited and how in-depth you would like your tour to go!
Colosseum Opening Hours
Due to its high demand, the Colosseum needs to open as early as possible! Thus, you'll find the gates opening at 8.30am sharp, every day of the week, 365 days a year!
"Sunset" determines closing times and these will change throughout the year at the Colosseum, Rome. Hours are shown below:
⦁ February 15: 8.30am – 4.30pm
⦁ February 16 to March 15: 8.30am – 5.00pm
⦁ March 16 to last Sunday of March: 8.30am – 5.30pm
⦁ Last Sunday of March to August 31: 8.30am – 7.15pm
⦁ September 1 to September 30: 8.30am – 7.00pm
⦁ October 1 to last Saturday of October: 8.30am – 6.30pm
Best Time to Go
There are not many places more popular attractions in the world than the Colosseum. Rome in peak season can be a torrid time for tourists already. With it being one of Rome's main attractions, the Colosseum can be both hot and crowded, with queues up to the horizon, and no seating!
We can surmise travel times to the Colosseum to "time of year, time of the week, and time of day":
⦁ Time of Year: Between March to October, you'll find the Colosseum almost always crowded! Low season is more preferable, in the winter months between November and February.
⦁ Time of the Week: The week is almost always less busy than on the weekend, however again, in the peak season it is busy almost every day anyway.
⦁ Time of Day: The best time of day to visit the Colosseum is either when they open the gates (8.30am) or an hour or two before they close at sunset.
Colosseum Tour Options
Guided tours of the Colosseum and Roman Forum can vary depending on your needs. There are the standard walking tours that cover the basic corridors and ground floor view of the interior.
Then, there's the night and underground Colosseum tour! A Rome Colosseum tour that adds a new spin on how you'll get to enjoy this mighty behemoth and its ancient walls. You'll find yourself captivated by every historic step.
Check below to find out more!
A Guided Roman Colosseum Tour
Colosseum tours done on your own can be tiresome due to queuing and they will only give you a ground-level basic experience of the amphitheater, with none of the added incentives!
This guided tour is the next level up of a standard self-guided tour! You'll get over 3 hours of interesting information and access to usually unauthorized sights! Oh, and skip-the-line tickets are included at every venue you visit.
You'll get tours of the Colosseum and Roman Forum, as well as surrounding sites such as the Palatine Hill, Julius Caesar's tomb and a stop at the Via Sacra. A standard guided tour for the locals, but a must for first-time visitors!
What we liked: This tour is great for those who want to get a lot in a short space of time!
---
INCLUDES:
Skip-the-line entrance to all the visited sights
Over 3hrs of sightseeing
Professional guides and headsets offering over 4 languages
EXCLUDES:
Lifts to and from venues
Wheelchair Accessibility
Beginning your exploration at the Arch of Constantine, this tour is certified to provide a lot of sight-seeing in a short space of time! With your professional guides giving you a thorough lay of the land, you'll feel your craving for ancient knowledge being well sated!
Get Cheapest Prices
---
Colosseum Underground Tour at Night
Do something quite unique in Rome and break away from the norm. Leave the crowds of the previous day behind you for an exclusive private tour that traverses the Colosseum at night!
Get a third-tier view of the amphitheater lit up, and travel its basement, journeying the passages once trodden by gladiators and circus beasts! This unique experience is a must for those who can.
You'll get all the benefits of viewing the day tour sites (Palatine Hill, the Forum, the Temple of the Vestal Virgins), along with an empty Colosseum, all at night! The stars overhead and the ambiance of a quiet Colosseum make for an experience to never forget.
INCLUDES:
Special express entrance to all sites visited
An empty Colosseum
Tailored tour that feels personal
Go until near midnight
A unique view of Rome and its sights
EXCLUDES:
Gratuities
Inter-hotel transfer
What we liked: The night time tour makes for unique viewing and personal experience!
Get Cheapest Prices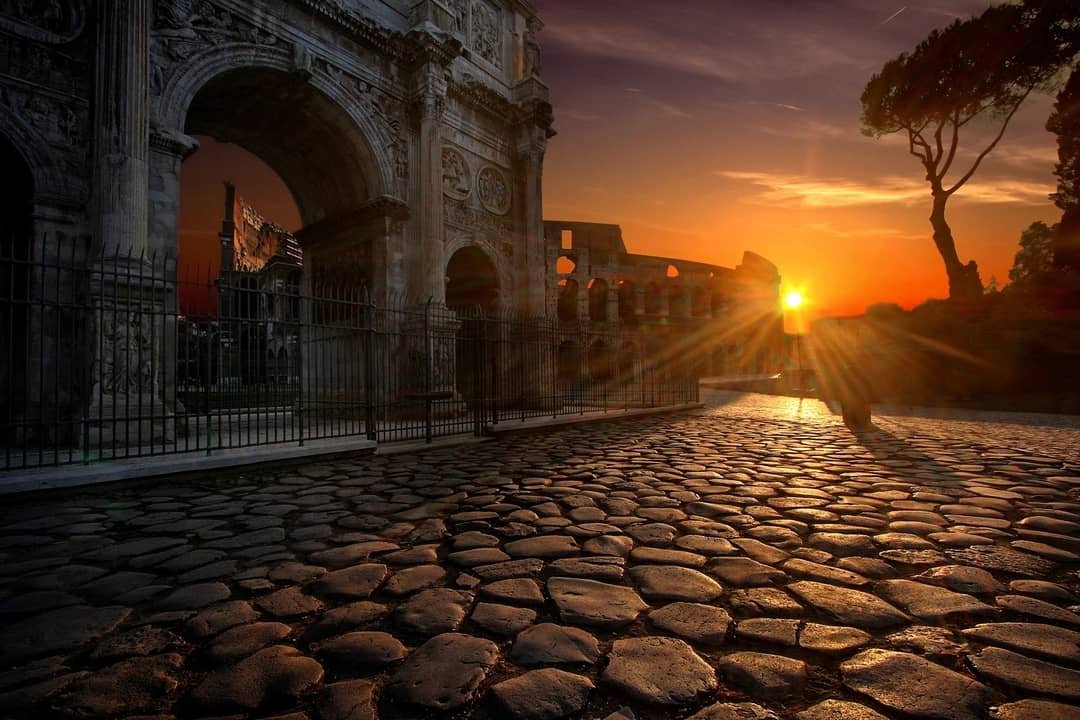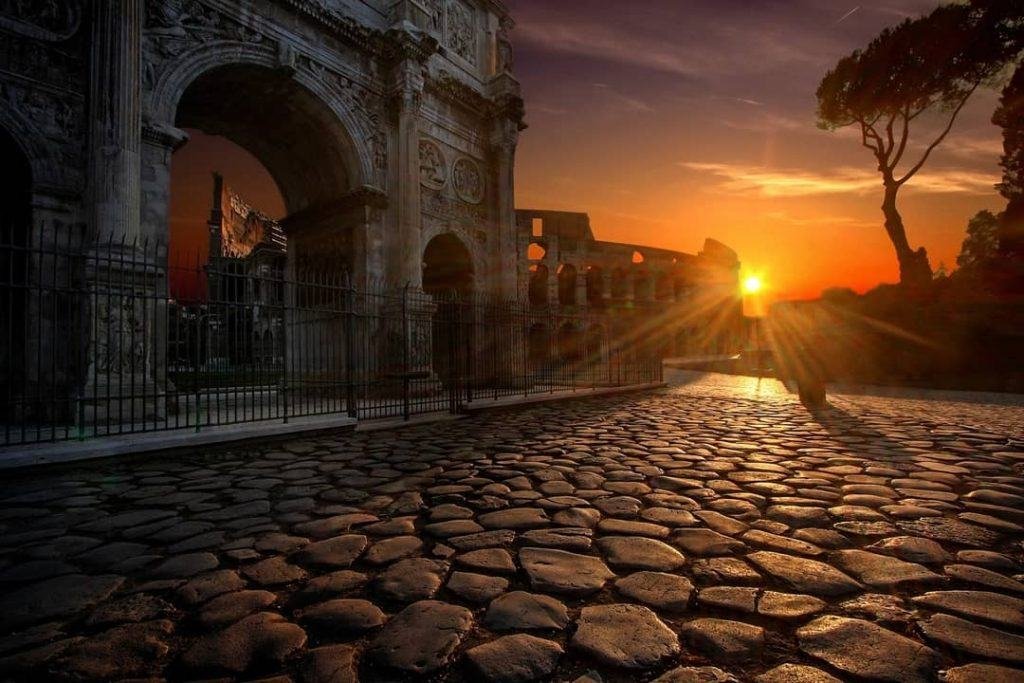 Rome is a city so entrenched in ancient history that you could spend years delving into its crypts and never find all its secrets. The Colosseum is no different, and we believe that these are some of the best tours to best encapsulate this! From its archways to its well-trodden cobbled roads, the Colosseum stands as a testament to man's ingenuity and capabilities. A marvel to behold!
PROS
See one of the greatest man-made landmarks in the world
Skip the thousands of queuing people
Get an insider's guide into the history of the monument from local professionals
CONS
Lots of walking
No hotel pickup
No wheelchair accessibility
Specification:
Rome Colosseum Tours & Prices (Skip-the-line, Express & Night)
| | |
| --- | --- |
| Accessible | Not wheelchair accessible |
| Duration | 1 – 2.5 hours, 1 to 2 hours, 2-4 hours |
| Includes | Other Key Sights, Palatine Hill, Roman Forum, Skip-the-line ticket |
| Excludes | Children Under 6, Wheelchair accessibility, Transport |
| Meals & Drinks | Not included |
| Pickup | Not included |
| Suitable For | Individuals, Couples, Families with older children, History-Lovers |
93 reviews for
Rome Colosseum Tours & Prices (Skip-the-line, Express & Night)
Rome Colosseum Tours & Prices (Skip-the-line, Express & Night)