Sydney Harbour Cruises (Captain Cook | Sightseeing) 2023
Last updated on December 2, 2023 4:54 pm
Add to wishlist
Added to wishlist
Removed from wishlist
0
Add to compare
A Sydney Harbour Cruise is one of the best ways to get acquainted with the city. Many of Sydney's best-known sights and attractions lie right on the water's edge, allowing you to soak them up from the comfort of a cruise boat. Popular sights include the Sydney Opera House and Sydney Harbour Bridge.
The cruises come in a variety of types and available options. Amongst others, you can choose to dine on a cruise at sunset,  enjoy a fast-paced tour of the main attractions, or make use of a hop-on-hop-off ticket to get around the city by boat.
Whichever option you choose, you'll get to experience Sydney from a whole new perspective, and take in some amazing views.
Highlights:
See some of Sydney's most popular sights including Sydney Harbour Bridge and Sydney Opera House
Experience the city from a fresh perspective
Enjoy cozy-cabins with large windows
Open-air decks where you can take in the ocean breeze
Choose from a wide range of options, many of which include meals and/or drinks
Most Sydney boat cruises include live on-board commentary
Know before you book:
Some cruises are not wheelchair accessible
The top deck of most boats is only accessible via stairs
Book tickets in advance to ensure there's availability for your chosen dates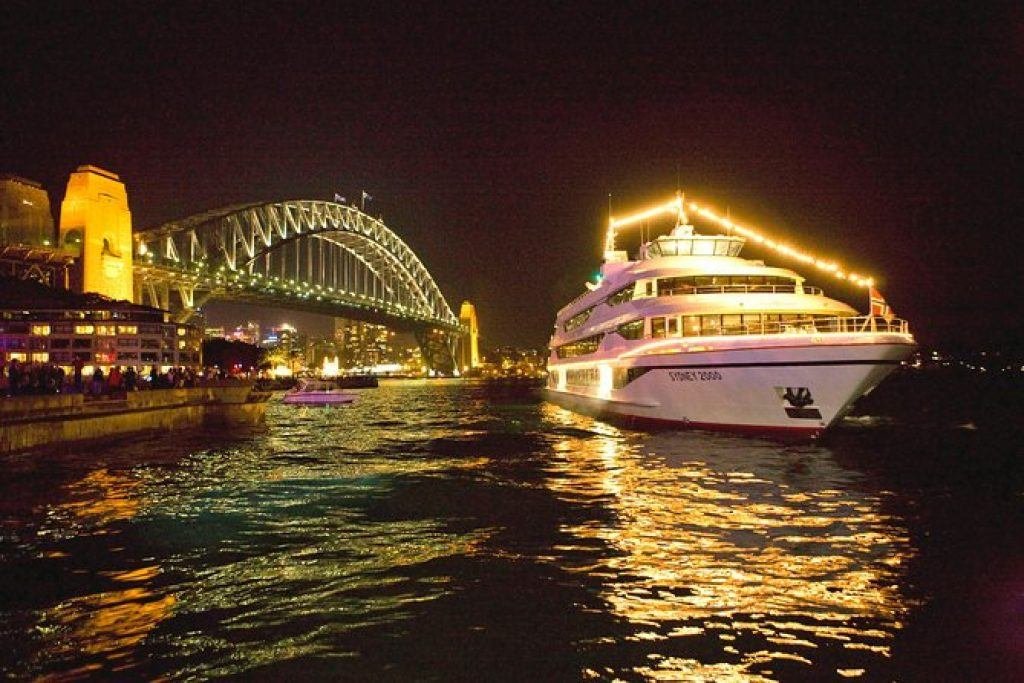 Located on Australia's east coast, Sydney is the most populous city in the country. and an extremely popular tourist destination. At the heart of the city is Port Jackson, an extensive body of water around which Sydney was built. Often referred to as Sydney Harbour, here is where you'll find many of the city's main sights, activities, and attractions.
A cruise in Sydney Harbour is one of the most popular ways to enjoy all it has to offer. You'll get to drift right past all of the city's waterfront attractions, including Sydney Opera House and Sydney Harbour Bridge. Most cruises include live on-board commentary, so you can learn about the city through a series of facts and stories while you admire it.
A myriad of Sydney boat cruise options is available, to suit all tastes and preferences. Many of the best options are offered by Captain Cook Cruises Sydney, the most popular and trusted cruise provider in the city. We'll discuss these options later on in this post.
Sydney Cruise Tour Prices 2021
The price of a Sydney Harbour boat cruise varies depending on what's included, the type of cruise, and how long it lasts. The quickest and most affordable cruise costs around $40 AUD ($27 USD) per person, while the priciest can cost up to around $200 AUD ($138 USD).
Of course, there are plenty of mid-range options available too. See the price list below for up-to-date prices and the most affordable deals.
Times
While Sydney Harbour is always open for visitors to enjoy, most cruises depart at fixed times throughout the day. The time of your cruise will depend on which option you pick. The earliest cruises generally depart around 10 am, while the latest cruises set off at around 7:30 pm.
Best Time to Go
Any time is a great time to take a cruise on Sydney Harbour, but we think the best time is in the evening. The harbour is particularly stunning around sunset.
Ideally, you'll catch the last of the golden-hour light, for a spot of sightseeing, before the sun sinks below the horizon. Then the evening lights start to make an appearance, casting stunning reflections on the water of the bay.
If this sounds appealing, be sure to check what time the sun sets in Sydney, and book a cruise that lines up with it. While it might not always be possible to capture the full sunset, booking a  Sydney dinner cruise will usually be your best bet.
Sydney Harbour Cruise Options
As mentioned previously, there are plenty of options to consider when booking a Sydney Harbour cruise. Here's a breakdown of some of the most popular harbour cruises Sydney has to offer.
Sydney Harbour Story Cruise
Marvel at Sydney's most magnificent waterfront attractions on this comprehensive story cruise around Sydney Harbour. The live on-board commentary provides fascinating stories of Sydney's heritage as you admire the views and enjoy a selection of snacks and drinks.
Choose between a morning and afternoon cruise, and pick your choice of refreshments. The standard cruise includes simple snacks, tea, and coffee. The Premium Harbour Cruise includes a selection of cakes, cheeses, and macrons, as well as a glass of sparkling wine.
What we liked: A simple and affordable Sydney cruise tour that's keeps you entertained.
---
INCLUDES:
Drinks and snacks
Live on-board commentary and stories
EXCLUDES:
A full meal
hotel pick-up and drop-off
Gratuities
This is a great option for anyone who wants a simple, but informative and enjoyable cruise on Sydney Harbour.
Check Price & Book
---
Sydney Harbour Cruise Hop-on-Hop-off
Cruising around the harbour isn't reserved entirely for sightseeing. It can also be a great way to get around the city. This hop-on-hop-off captain cook cruise offers the best of both worlds!
It's a 2-day pass that allows you to jump on and off the cruise boat at a selection of stops, such as Circular Quay, Darling Harbour, Luna Park, Watsons Bay, and Manly. Between the stops, you'll get to admire the main sights and landmarks from the boat, and enjoy live commentary. It even stops at Taronga Zoo, with the option of including tickets in the price of the cruise.
What we liked: A nice, affordable blend of sightseeing and attraction-hopping.
---
INCLUDES:
2-day hop-on-hop-off pass
See the main sights and landmarks
Live on-board commentary
EXCLUDES:
Food and drinks
Hotel pick-up and drop-off
This option is an affordable way to experience a Sydney sightseeing cruise, while also travelling around the city.
Check Price & Book
---
Lunch Cruise, Sydney Harbour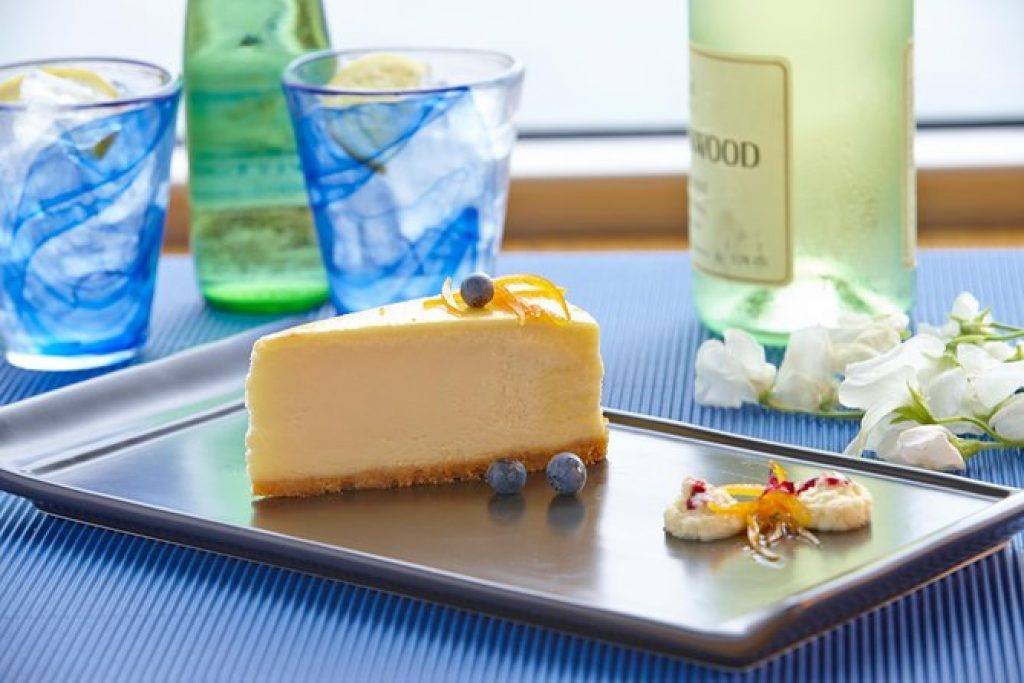 Glide past Sydney's top harbour-side attractions while enjoying a delicious lunch on this Captain Cook cruise. Sydney Harbour is home to some breathtaking views, which can be admired in all their glory from the top deck of the lavish yacht. The cruise lasts 3 hours and allows you to choose between a 2 or 3-course meal.
What we liked: Tasty food, attentative staff, and breathtaking views.
---
INCLUDES:
2 or 3-course lunch
See the main sights and landmarks
Upper-deck seating
EXCLUDES:
Detailed commentary
Hotel pick-up and drop-off
Drinks (available for purchase)
Your lunch will be a la carte, with a variety of meal options available.
Check Price & Book
---
Dinner Cruise, Sydney Harbour
Departing from King Street Wharf and Circular Quay in the early evening, this dinner cruise offers a classy, romantic, and beautiful experience of the harbour. Experience the vibrant city lights from the viewing deck as you cruise past Sydney's popular landmarks. Then enjoy a delicious 3-course meal along with some live entertainment.
What we liked: The evening lights are gorgeous and the fresh seafood is delectable. This is the best harbour cruise Sydney has to offer.
---
INCLUDES:
3-course internationally inspired dinner
See the main sights and landmarks
Live on-board entertainment
Upper-deck seating
EXCLUDES:
Detailed commentary
Hotel pick-up and drop-off
Drinks (available for purchase)
While this Captain Cook Harbour cruise is pricier than some of the others, it's a stunning experience and makes for a great evening in Sydney.
Check Price & Book
---
These Sydney Harbour sightseeing cruises offer a wide variety of experiences, each with their own unique charm. Seeing Sydney from the water is a real must-do while visiting the city, and a harbour cruise is a great way to do so.
PROS
See Sydney's main water-side sights and landmarks
Learn about the city's heritage
Take in some beautiful views
A variety of enticing options
CONS
Some cruises aren't wheelchair accessible
Pay extra for guaranteed window seats
Specification:
Sydney Harbour Cruises (Captain Cook | Sightseeing) 2023
| | |
| --- | --- |
| Accessible | No (unless specified) |
| Duration | 1-3 hours |
| Includes | live commentary, Sydney Harbour sightseeing |
| Excludes | Meals (unless specified), Snacks and drinks (unless specified), Gratuity (optional) |
| Meals & Drinks | Only on select cruises |
| Pickup | Not included |
| Suitable For | Corporate outings, Couples, Families, Groups of friends, Solo travelers |
77 reviews for
Sydney Harbour Cruises (Captain Cook | Sightseeing) 2023
Sydney Harbour Cruises (Captain Cook | Sightseeing) 2023